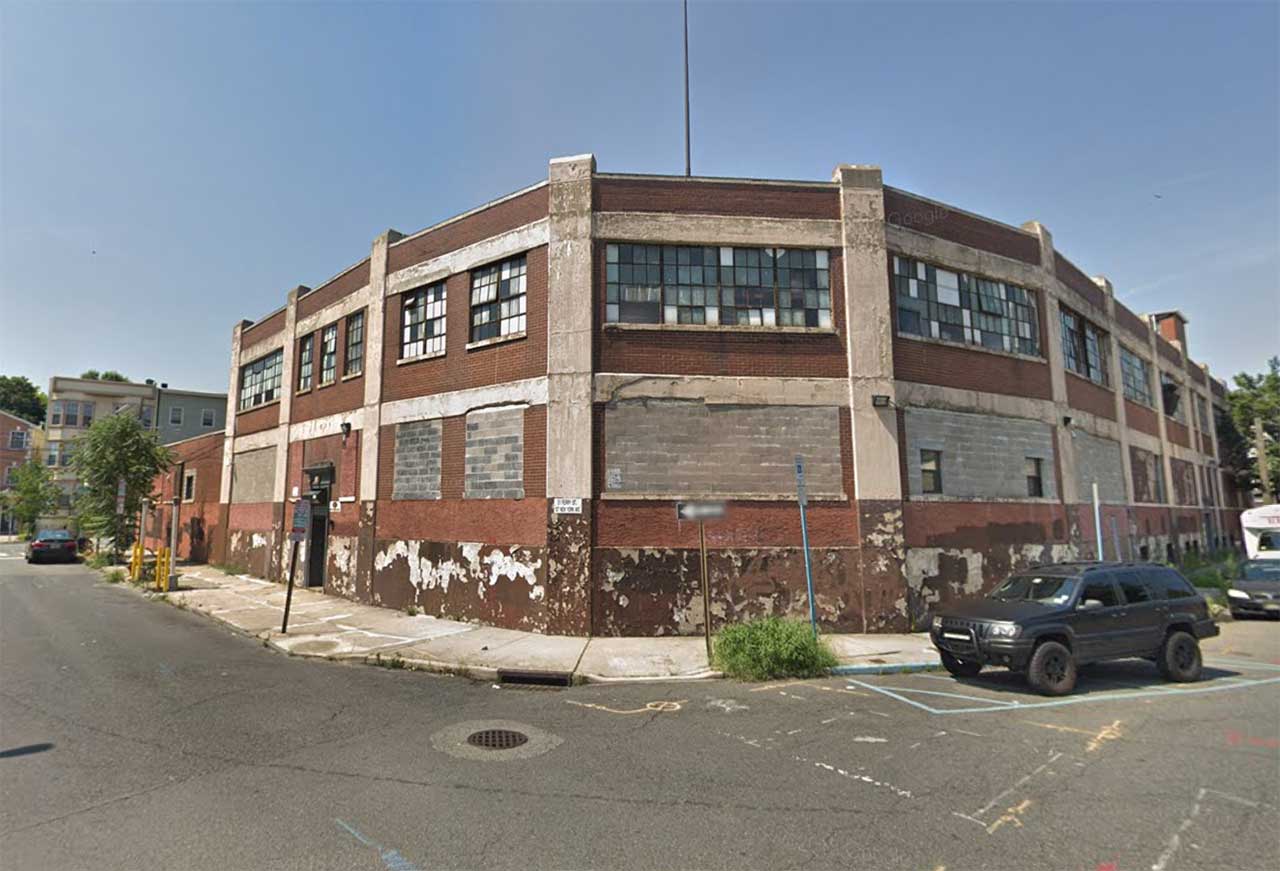 In response to the neighborhood outcry over the redevelopment proposal for 107 New York Avenue, Diana Vasquez, a long-time Jersey City Heights resident and real estate professional offers a unique perspective that spans both sides of the debate.
Interested in submitting a Letter to the Editor? Reach out at [email protected]. 
As a Jersey City Heights resident my entire adult life, I have seen the change in the city first hand. My parents migrated to Jersey City from Colombia over 40 years ago and our family made this city home. Jersey City was not a desirable place to live back then, or at least that is what New Yorkers thought. How times have changed.
I never wanted to move out of JC even before it was cool, but I cannot lie and say that I do not love the progress the city has made in the past 5-10 years. In the past, if I wanted to go to a "cool" place I had to go into NYC, now I can just Uber downtown and have an amazing dinner and even dance on a Saturday night.
The reality is that without all the new construction the city would not be what it is now. Real estate is what makes cities thrive, but when does it become too much? As a real estate broker myself, I am caught between being concerned about my community and making a profitable living.
There is a sentiment of resistance between the "old school" residents concerning all the changes the city is facing and the new people coming in. The biggest issues always rotate around construction projects and what they bring — the traffic, the full trains, the rising of rents. Change is not easy.
I grew up around the corner from 107 New York Avenue and since I had been looking at that old building for so long, I decided to reach out to the owner three years ago. He agreed to meet with me and we had a productive meeting. He is a pleasant, elegant man who has owned the building for many years and was ready to do something with it.
After conducting a lot of research, I realized that the development of this project would be very challenging because of the zoning where the building is located and the resistance I knew we would face from the community. I expressed these facts to the owner, but as someone who doesn't live here or understand The Heights, the findings were ignored.
After speaking to many developers, I found a few that were interested in taking on the challenge of building on this site. We met with them, but none were giving the owner the kind of offer he thought he would receive for the land. However, in the background, there were another 10 brokers calling him on a daily basis with crazy, unrealistic offers from developers.
In the meantime, I brought commercial tenants from NYC, such as food halls and fitness centers to see the property. None of those businesses saw the value in The Heights. They simply didn't think we had the foot traffic necessary for their success and passed on the location.
This is where it gets tricky. We have an owner that is paying $40,000 a year in taxes on an empty building, commercial tenants that have no interest in renting his building, and developers knocking on his door saying they can build a tower and pay him millions for the land. So what is the owner to do?
It is obvious that the proposed nine-story building is out of place and will not get approved, I can't even fathom how the developer thought that 18 stories would even be considered, but we need to understand why they proposed that building size. First and foremost, this site is an entire city block (approx. 1/2 acre). So even if it is zoned as R1 (two-family homes), we can all agree this would be a waste of space. The highest and best use, in my opinion, would be a five-story building (with setbacks) to complement the existing building adjacent to it.
The second reason the proposed development is so large is because of the cost of the land the developer will have to pay the owner. To be able to justify the inflated price of the land, the developer has to build an exorbitant amount of units to make a profit. The only way he can build fewer units is by paying less for the land.
That being said, both the developer and the landowner need to understand that just because the land can fit a huge tower, that doesn't mean it belongs there. The traffic alone is already a nightmare. Developers, in general, need to be conscious that their profit cannot disrupt an entire community and landowners need to understand that the developer cannot just build whatever he wants so his land is more valuable.
Community needs are among the subjects that keep arising during these meetings when projects are presented, but no one actually has a realistic idea of what the community's wants or needs are. There is no preparation or thought process before going into the meeting and the only goal is to stop the development. The developers are met with hostility instead of options for what they need to do to create a better neighborhood.
As Jersey City continues to grow, the community boards need to know ahead of time what the community needs are and have some type of presentation and budget ready to hand over to the developers. A bunch of people shouting over each other at meetings gets everyone nowhere. There has to be preparation and professionalism to accomplish goals.
Imagine if the community invited real estate professionals into their committees. There are plenty of local developers, brokers, and architects to name a few, who could be great resources and help with proper planning and budgeting to make sure the requests are financially feasible. We can't just expect the developer to build an entire school because that is what is needed, but perhaps suggest instead a 750-square-foot space (the size of a typical one bedroom) that is used for after-school programs, and on the weekend it could be a place where teenagers can take classes and have creative outlets instead of being on the streets.
In my opinion, this is what is most beneficial for the community. The Heights is in desperate need of parking, but that would mean losing an entire floor to parking, which is not ideal for the developer. Because of The Heights' location on bedrock, it is extremely expensive to dig below grade. The cost of underground parking would be cost-prohibitive, but what if the city/state granted the developer the money to build the parking lot?
There is usually grant money that has to be allocated to projects that help communities. Why not grant it to a developer that can actually do something for our neighborhood and alleviate the parking situation that we all know is a big problem? After, the city can take back 25% of the profit of the parking lot and give back to the community, so these after- school and teenager programs actually have a budget to thrive on. This is just my humble opinion and an example of what could be done. I am sure there are many more ideas out there that we are all eager to hear.
Instead of everyone working against each other we can come together and build something special that we can all be proud of. Jersey City will continue to change. We cannot stop progress or growth, but we can come together and embrace it with positivity and preparation. I know change can be uncomfortable, but that is what makes this city so great. This is our city, we should all embrace the change and be part of it. Let's create greatness for generations to come.
Warmly,
Diana Vasquez
Licensed Real Estate Broker-Salesperson NJ/NYC
Diana Vasquez Real Estate Group
EXP Realty