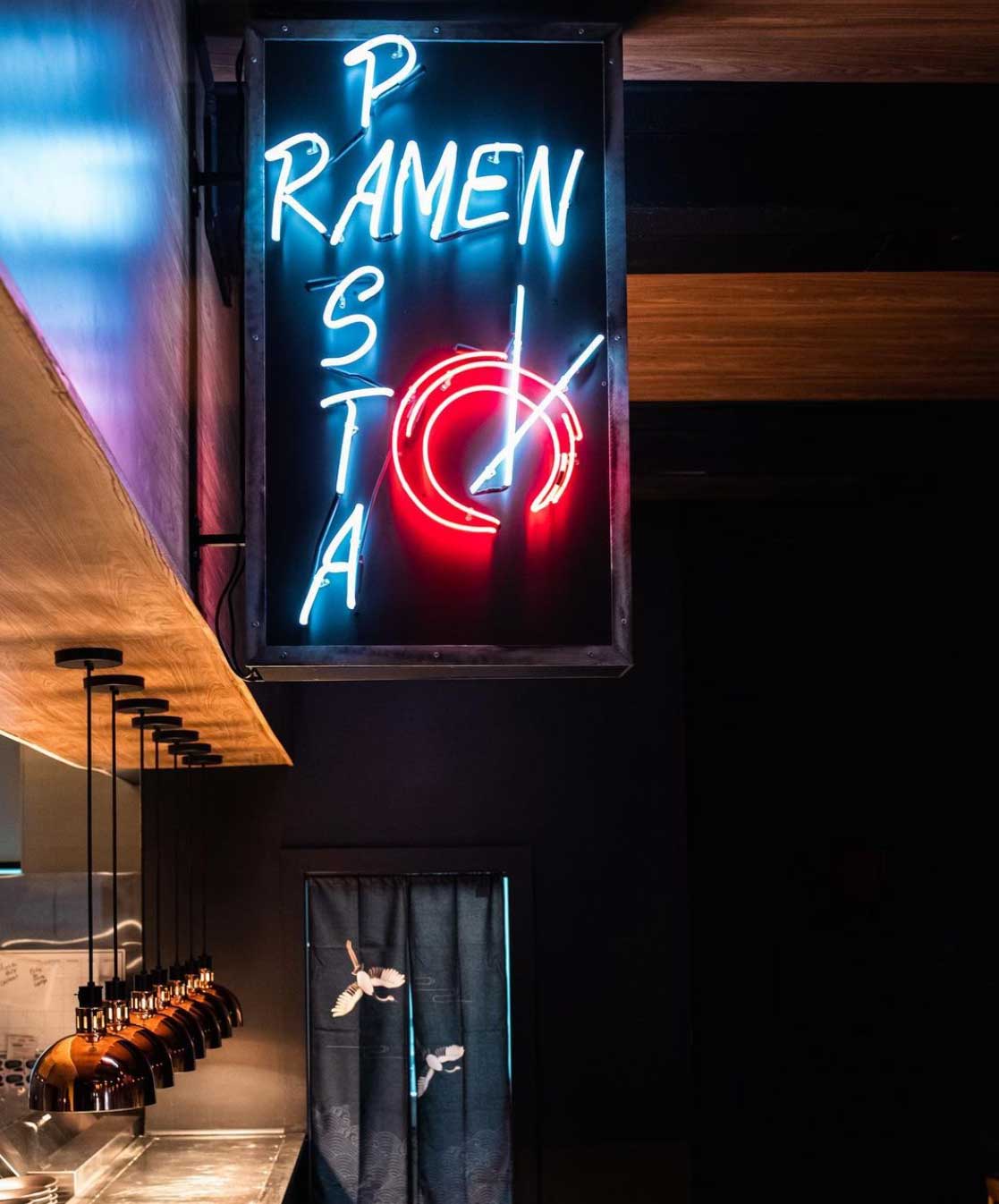 PastaRAMEN has launched their first brick-and-mortar restaurant in Montclair. The innovative restaurant has led a nomadic life for several years, and is now open just off Montclair's main street. The brand is looking to grow their unique blend of Italian and Japanese cuisine over the coming year.
Situated on 6 South Fullerton Avenue just steps from the hustle of Bloomfield Avenue, PastaRAMEN comes from the mind of James Beard Nominated Chef Chef Robbie Felice. After launching Viaggio Ristorante in Wayne and Osteria Crescendo in Westwood last decade, the COVID-19 pandemic forced Felice to shift gears a bit.
Enter PastaRAMEN, which started popping up across the country. The invite-only endeavor started in New Jersey before traveling to New York City, Miami, Los Angeles and Seattle, with diners being led to a secret location for the experience.
After realizing that he was on to something, Felice joined forces with co-owner Luck Sarabhayavanija of Ani Ramen fame. The pair crafted the Montclair launch of PastaRAMEN on the concept of a 1950s Tokyo restaurant dubbed a Kabenoana, roughly translating to "hole in the wall."
The eatery focuses on WaFu, which puts Italian classics up front but re-imagines them through a Japanese lens. PastaRAMEN touts their dishes as "blending meticulous techniques and deep flavors for an umami-rich taste, as strong as the love for an Italian grandmother's rustic cooking."
The menu sports antipasti options like a ramen Bolognese dish or a Cacio e Pepe Gyoza Fritti. Other highlights include a karaage polenta or a black cod with edamame and Italian miso.
Entrees include a Tonkotusu-style Ramen with porchetta alongside several brothless ramen options like a spin on shrimp scampi or a mochi ramen carbonara dish with egg yolk and sesame.
PastaRAMEN is BYOB for now and they currently only take reservations via Resy.com. The eatery does accommodate walk-ins depending on availability, but the restaurant's popularity makes getting a table in advance a good idea.
The restaurant has started teasing some of their dishes on their Instagram account at the handle @pasta__ramen and currently operates Monday through Thursday from 5 p.m. to 10 p.m., staying open an extra hour until 11 p.m. on Friday and Saturday nights.
PastaRAMEN's big plans for the brand include another New York City popup they list as "coming soon" and bringing the restaurant back to Los Angeles this September.