A couple of adjacent properties in Newark's West Ward that have sat undeveloped for years might not remain vacant for much longer.
SVM Properties, LLC, a company based in Wayne that is listed in municipal tax filings as the owner of 52 and 54-56 4th Street, submitted an application to the City of Newark that calls for the construction of a five-story building on the premises.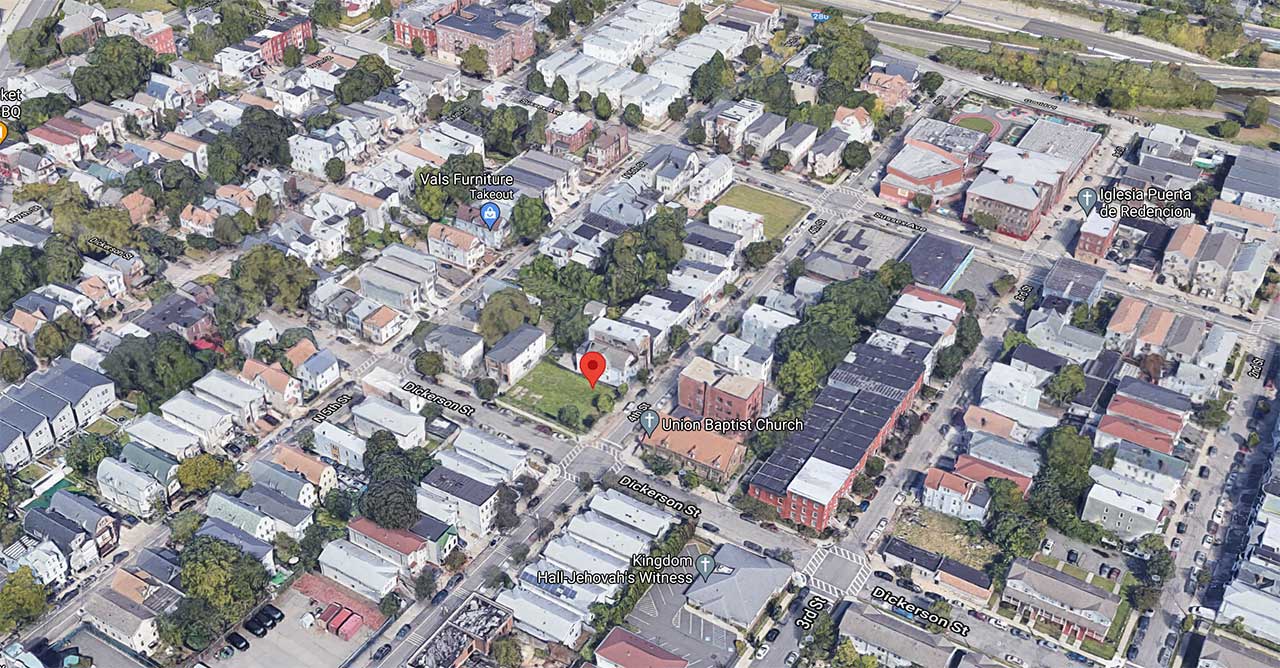 The site, which is located at the corner of Dickerson Street in the Fairmount neighborhood, could become home to 30 residential units. The application says that six studios, eight two-bedroom units, and 16 one-bedroom units would be built atop 16 ground-floor parking spaces should the proposal continue to advance.
The property owner is looking to receive site plan approval with variances related to use, lot area, width, setback, coverage, parking, and facade transparency from the Newark Zoning Board of Adjustment, according to a meeting agenda.
A hearing has been scheduled for Thursday, August 19, at 6:00 p.m. over Zoom.
Note to readers: The dates that applications are scheduled to be heard by the Newark Zoning Board of Adjustment and other commissions are subject to change.