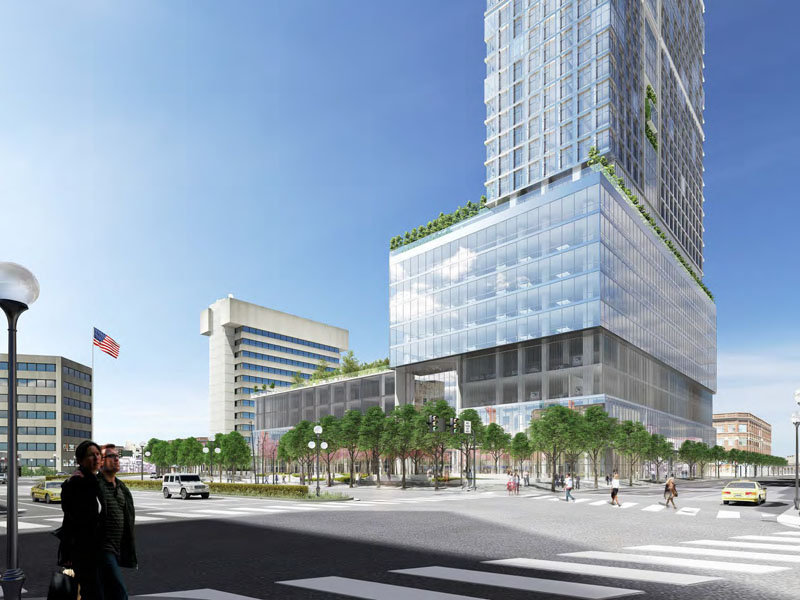 The Jersey City Planning Board voted unanimously last night to approve the new major site plan for One Journal Square presented by Kushner Companies and the KABR Group. The new plan consists of a 48 story residential tower on top of a 9 story base containing a mix of retail, office and parking for a total height of 57 stories.
There was a previously approved plan for the site by the previous owner, Harwood Properties, but due to the 2008 market downturn plans to move forward were halted. After demolishing the buildings that once occupied the site the lot has remained vacant since 2009. Kushner Companies bought the property earlier this year for a reported $27 million.
The giant mixed use development will have 2 floors of retail space, 4 floors of office space, and 2 floors of parking with the residential tower rising above. The plan calls for 744 residential units, mostly studio and 1 bedrooms.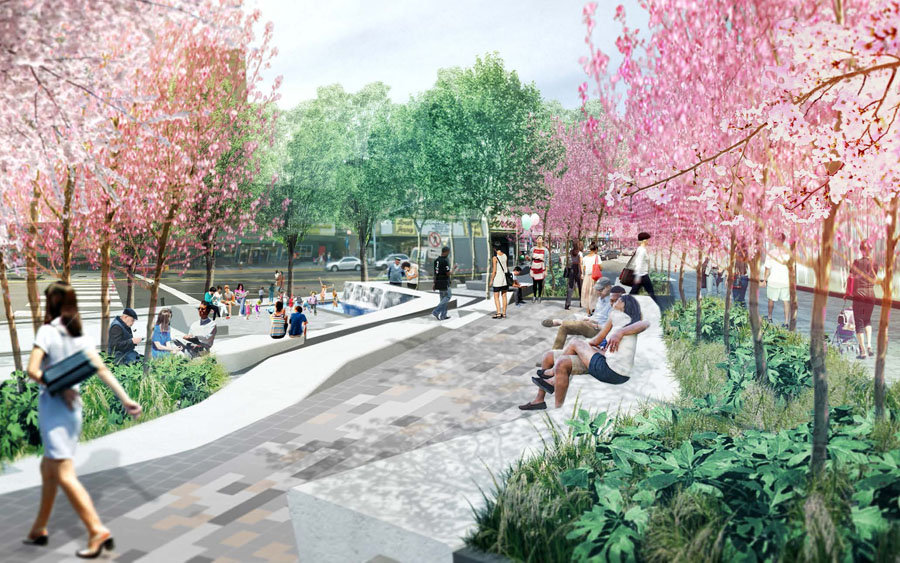 Scape Landscape Architects were commissioned to design a large scale redevelopment of the existing pedestrian plaza and memorial fountain. The current fountain is to be replaced with a new more pedestrian friendly interpretation. The giant 36,000 square foot plaza will combine resting and seating areas with high volume pedestrian walkways filtering foot traffic to and from the PATH.
Woods Bagot is the architect on the new project.
---