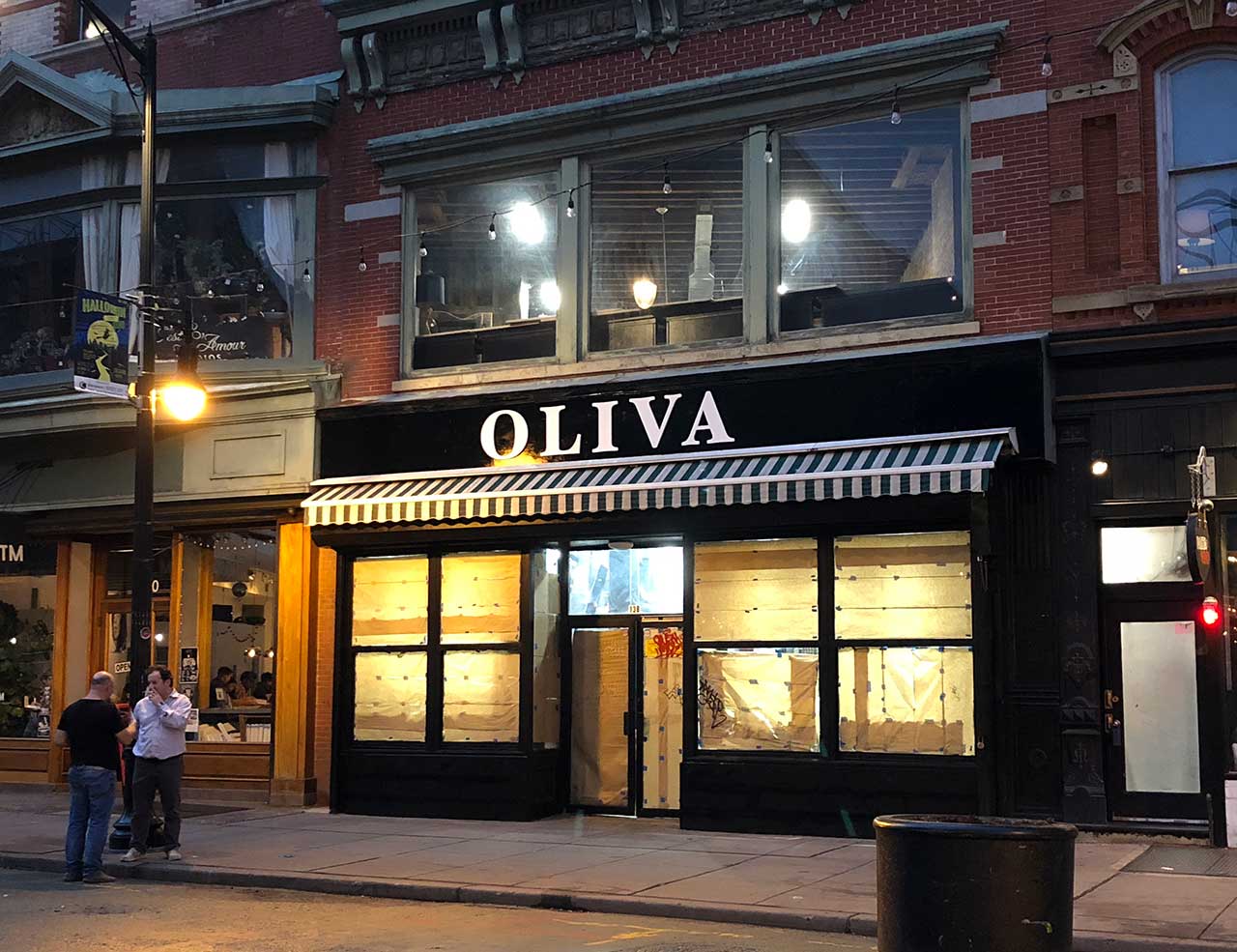 Well, we can't always be right. It seems our previous reporting on the new tenant at 138 Newark Avenue was a little off. Back in August, we wrote that an Amish Market was coming to the former Tender Shoot Farms space on Newark Avenue.
At the time, a spokesperson for the Historic Downtown Special Improvement District confirmed to Jersey Digs that an Amish Market would be moving in. However, after speaking with a representative who stated he was one of the owners, we can definitively announce that the space will be named Oliva and will still be a gourmet market concept offering prepared foods alongside groceries and other necessities.
We received a sneak peek of the space which features a long prepared food counter running the length of the store with a grocery section in the back. Unlike Tender Shoot, Oliva has made use of the full depth of the space and has added access to the second floor which features a customer seating area.
The representative we spoke with says they are planning to stay open late night on Fridays and Saturdays to cater to the weekend crowd along the pedestrian plaza — a welcome addition to the area that's currently a late night food desert.
If all goes well, the plan is to officially open to the public next Wednesday, October 17. We'll keep you posted.