A major endeavor that will bring a new transit stop to a growing community in Middlesex County is moving forwards as the firm behind NJ Transit's North Brunswick train stop has unveiled the hub's initial design.
Officials from the Middlesex County Improvement Authority (MCIA) recently revealed the aesthetic of what will become the North Brunswick station along the Northeast Corridor line. The New Jersey State Legislature allocated $50 million for the project through the state's transportation trust fund back in 2017.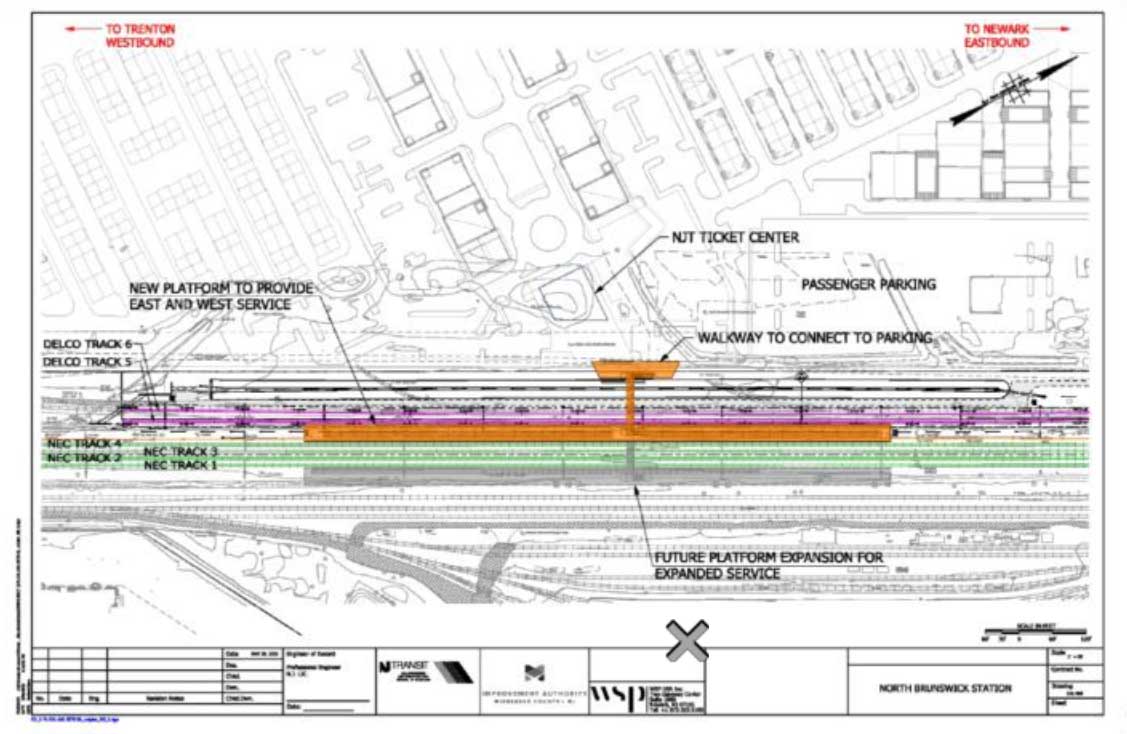 The plan will utilize existing trackage along New Jersey Transit's busiest train line, which also hosts trains that are run by Amtrak. The future station is slated to be situated across from Main Street in North Brunswick, a mixed-use development that includes stores like Costco and Target alongside a Courtyard by Marriott Hotel and 100 townhome residences dubbed The Heights at Main Street.
Designed by WSP USA, design work on the North Brunswick Train Station will consist of three phases of engineering work plus the eventual construction of the facility. NJ Transit approved 10% of the conceptual design last month and shared new images while setting up a website for the project.
"Our residents have been anxiously awaiting the new train station," said Mayor Francis Womack after the reveal. "As the project progresses, it's important to be as transparent as possible and keep the public engaged and informed."
The realization of the North Brunswick Train Station remains a way off for now. MCIA Executive Director James Polos recently stated that project is expected to go out to bid for construction by the end of 2025.