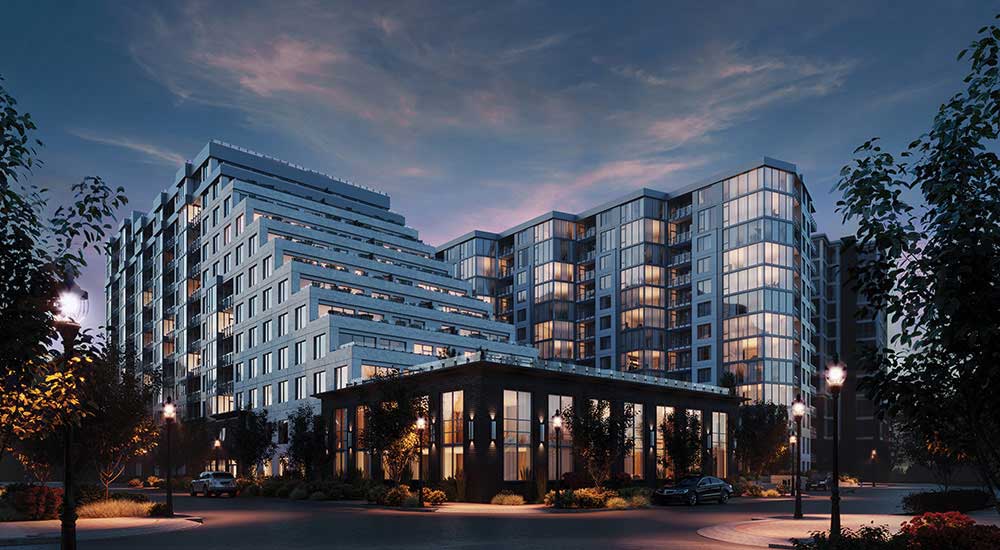 Let's talk about life hacking. You know, those tips, tricks, and helpful hints that help you lead a more rewarding, fulfilling life. Sure, you could save an extra couple of bucks for vacation by skipping that morning Starbucks run, or you could make a real difference in your life and your bottom line by picking a place to live that puts you in the catbird seat for success.
Nine on the Hudson is the kind of community that truly lets you live your best life, not only because residents enjoy extensive resort-style amenities and white-glove service, but because its 278 one-, two-, and three-bedroom West New York condominium homes are priced to put home ownership within reach.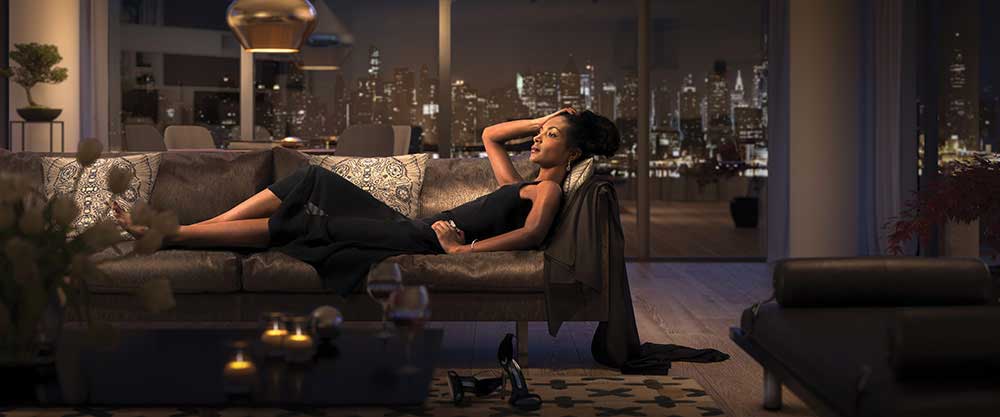 You can own for about what it costs to rent in Manhattan. A mortgage payment around $7,000 gets you a 1,425 sq. ft. two-bedroom, two-bath home with a private balcony and framed views of the Hudson River and New York City. Pull up your favorite search site and see what that kind of rent check gets you on the other side of the river. (Go ahead, we'll wait.)
Sweetening the deal, Nine on the Hudson comes with a unique-to-Port-Imperial tax abatement program that will save homeowners $266,200 per $1 million in home value. The standard property tax rate is 2.673%, but you'll pay far less for the next twenty years. Here's the breakdown:
In the first ten years, you'll pay a tax rate of 1.10%, which equates to $15,730 in annual tax savings.
In years 11 through 15, the rate is 1.26%, saving you $14,130 per year.
You'll save $10,830 a year in year 16 and 17 with a 1.59% tax rate.
Finally, in the 18th, 19th, and 20th years, your 2.12% rate represents a savings of $5,530 per year.
But Nine on the Hudson offers residents much more than the promise of home equity and a tax break. The 13-story condominium boasts a 31,655 sq. ft. indoor and outdoor amenity package that includes social spaces perfect for casual get-togethers, watching the game, or wine and cheese night. Rack 'em up on the billiards table, mix a cocktail at the bar, or throw down in the party room, available for private rental.
Step outside and you'll discover a rooftop infinity edge pool and hot tub, both with spectacular and completely unobstructed views of Manhattan. The resort-style pool complex also includes daybeds, lounge chairs, and cabanas. You'll also find a courtyard up here with BBQ grills, picnic areas, lounge seating, and outdoor heaters.
Inside, pumping iron is just the beginning of what you can do at the state-of-the-art two-story fitness center. Besides free weights ranging from 5 to 105 lbs. and cardio gear, you can also choose from a virtual golf simulator, a fitness studio with Fitness on Demand, or men's and women's saunas. You can even stow the kids in a playroom so you can work out uninterrupted.
Stop by the lobby, where a concierge awaits 24/7 to attend to your every need. Drop off a package here, or receive one worry-free thanks to cold storage and package lockers. Bike storage will keep you on the go, while free Wi-Fi throughout the building's common areas will maintain your movement on the information superhighway. You can get down to work in the on-site conference center or business center and even take care of man's best friend at the self-service dog grooming and bath area.
Of course, location is the ultimate lifestyle amenity, and on that mark, Nine on the Hudson delivers in spades. Just ten minutes on the ferry separates you from Midtown or Lower Manhattan.
This is the life that you've always dreamed of, and at Nine on the Hudson, it is within your reach. One-bedrooms start at $680,000, two-bedroom condominiums at $905,000, and three-bedroom residences at $1,427,000.
Visit Nine on the Hudson's website to schedule a tour, or call the sales office at 844-230-7459. You can also contact a community information specialist at 888-546-8466.
—