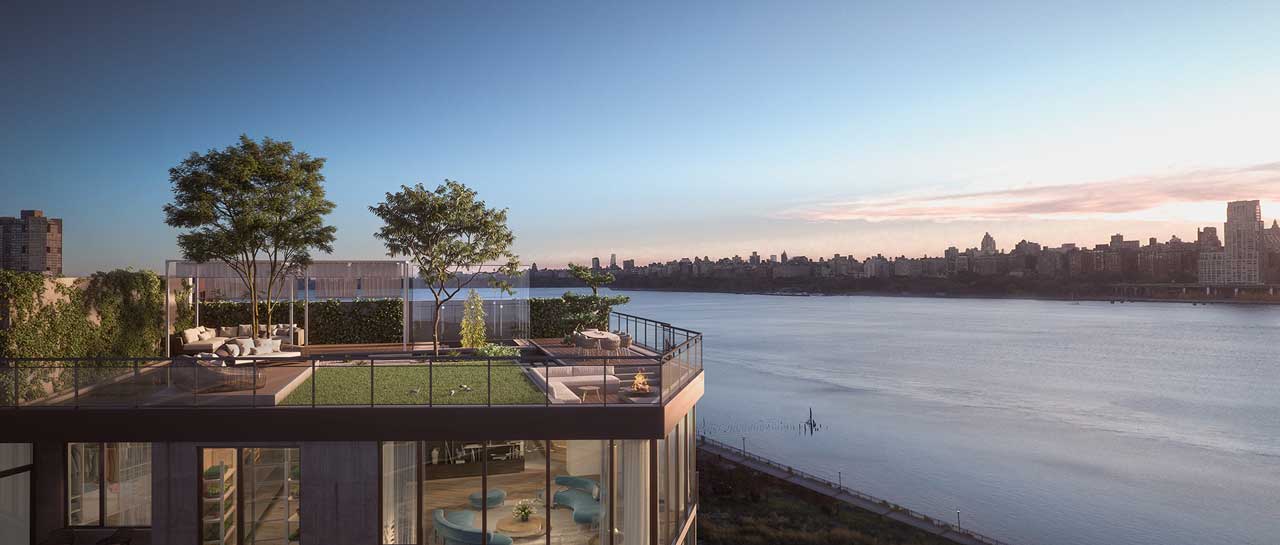 According to Curbed, the most expensive condo on the market in New Jersey is listed for $8 million. The three bedroom penthouse crowns Nine on the Hudson — a K. Hovnanian at Port Imperial Urban Renewal VI, LLC project in West New York, New Jersey. Located on the Gold Coast just north of Jersey City and Hoboken, Nine on the Hudson experiences some of the most stunning views of the Hudson River and Manhattan skyline.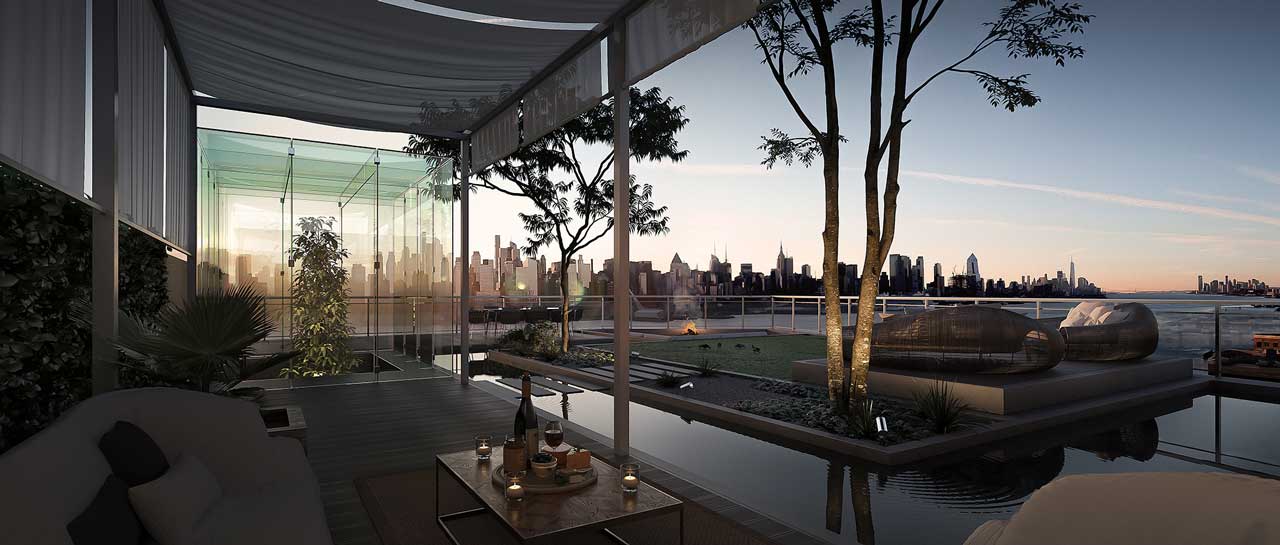 The 4,000 sq. ft. apartment was conceived as a "Zen oasis" and shaped by "Japanese design and Dutch aesthetics." The dining room, inspired by hibachi, creates an atypical closeness while the kitchen includes a greenhouse. There is also a private Zen garden and a room with tatami throughout — a type of mat used as flooring in Japanese-style rooms.
The penthouse apartment also features a large private rooftop terrace accessed through a modern glass cube at the top of a floating staircase in the foyer.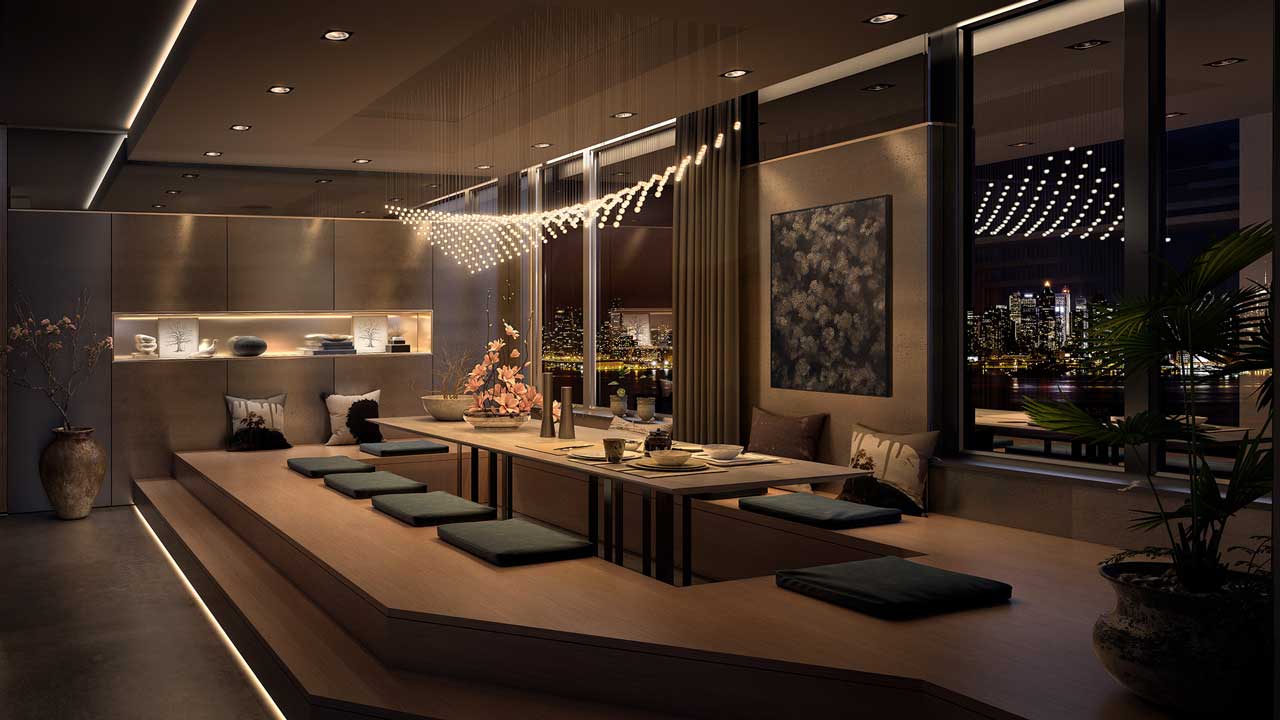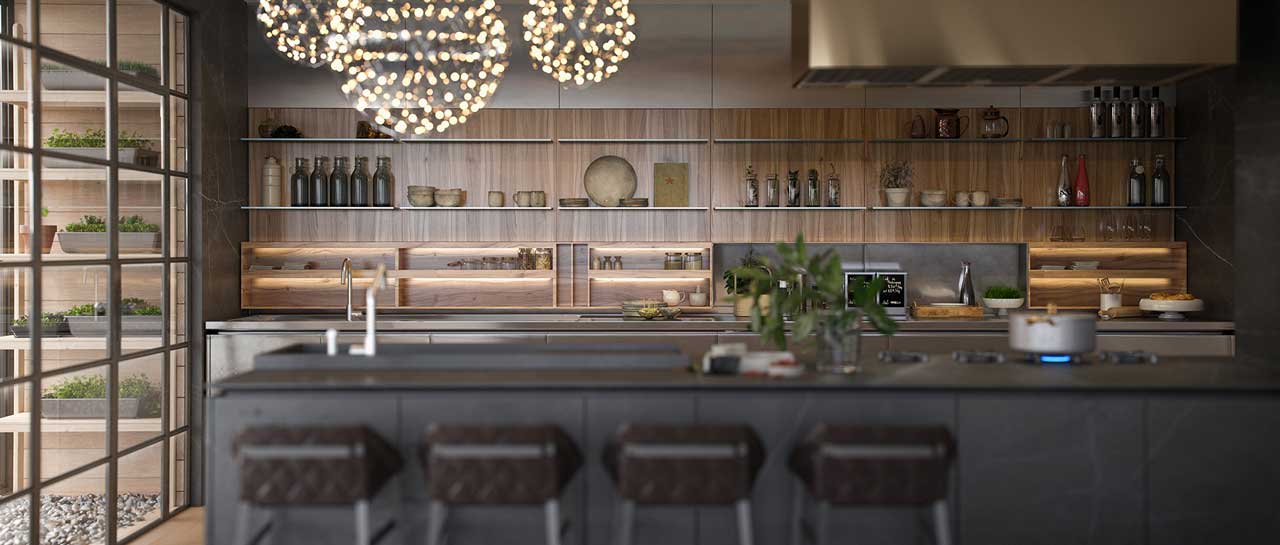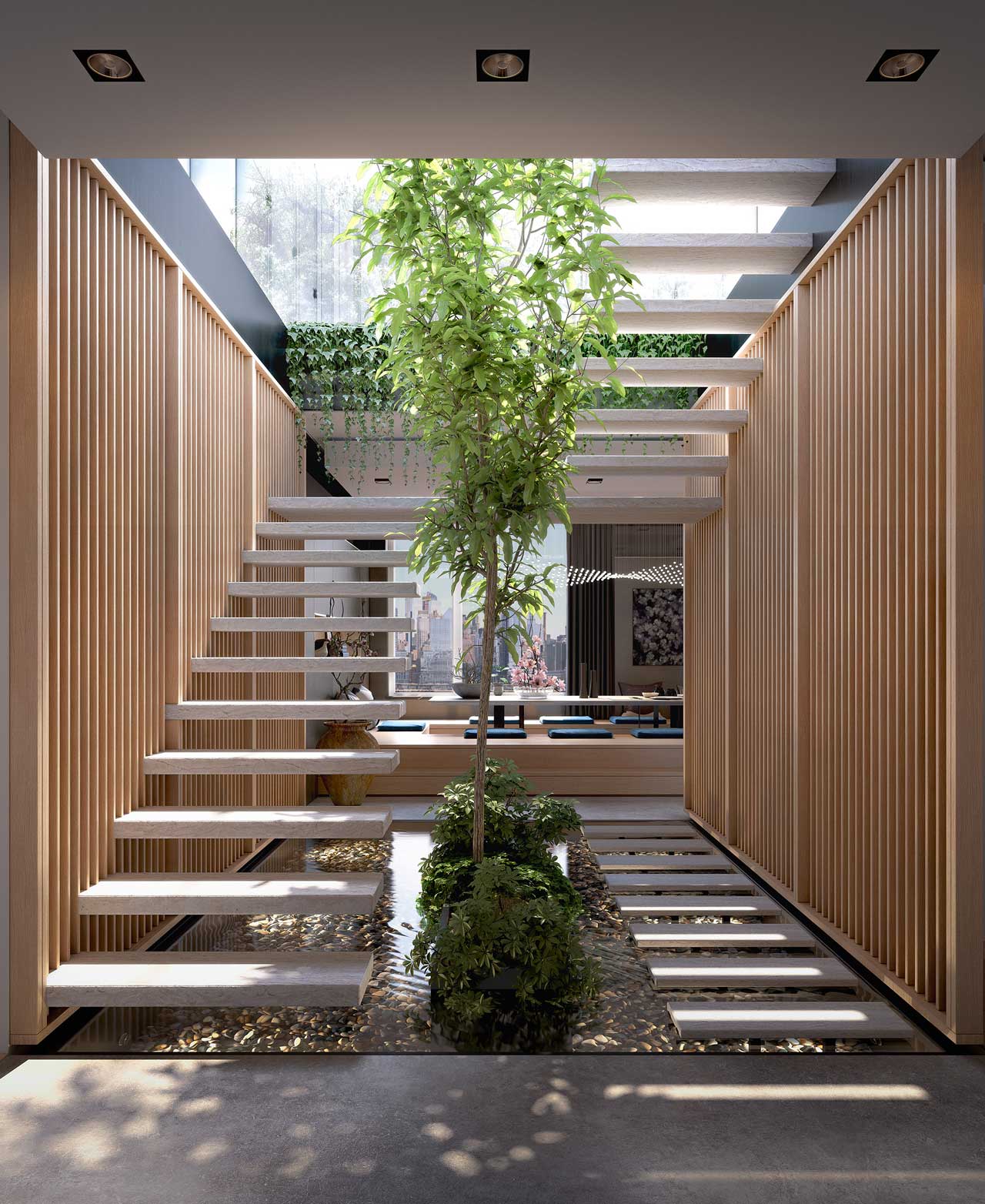 Nine on the Hudson offers luxury amenities and is steps from the New York Waterway Ferry at Port Imperial which is just an eight-minute ride to Midtown Manhattan. Also according to Curbed, the previous price record-setter sold at 77 Hudson in Jersey City for $3.4 million, or $1,624 per sq. ft. Nine on the Hudson's penthouse is $2,000 per sq. ft. The building also offers a 1.1% tax abatement for 10 years.