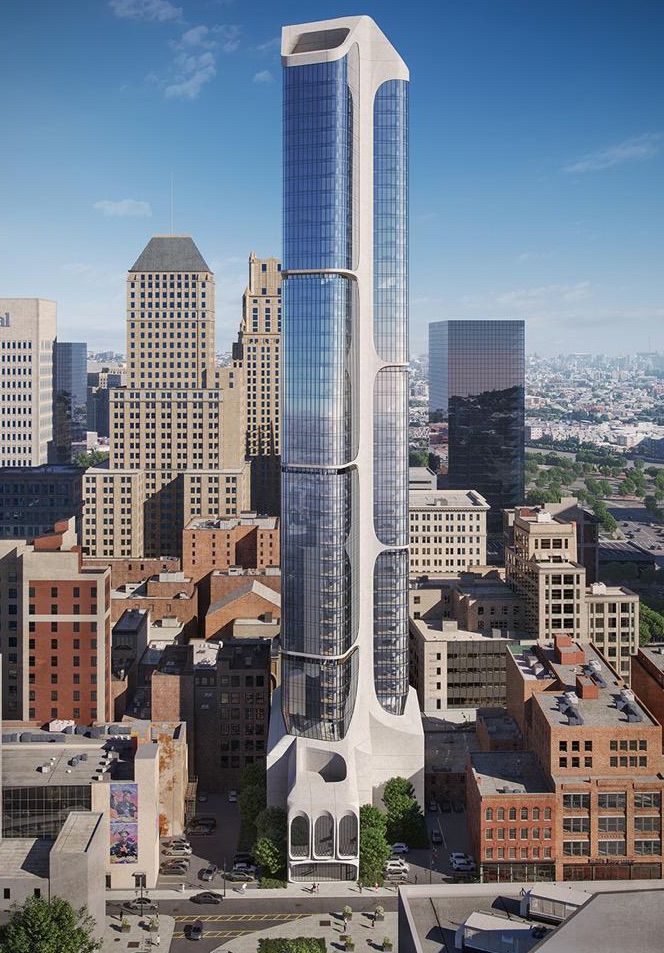 A stretch of Downtown Newark that is mostly known for historic buildings could soon be home to a modern sky-high apartment complex. The project would rise just steps from one of New Jersey's most prominent entertainment venues and has recently taken a step forward.
KS Group, a local developer with several Newark projects in the pipeline, recently released some images of what would amount to their largest endeavor yet. The company has big plans for several plots of land at 200-206 Market Street, which are currently home to older structures that have sat vacant for at least two decades.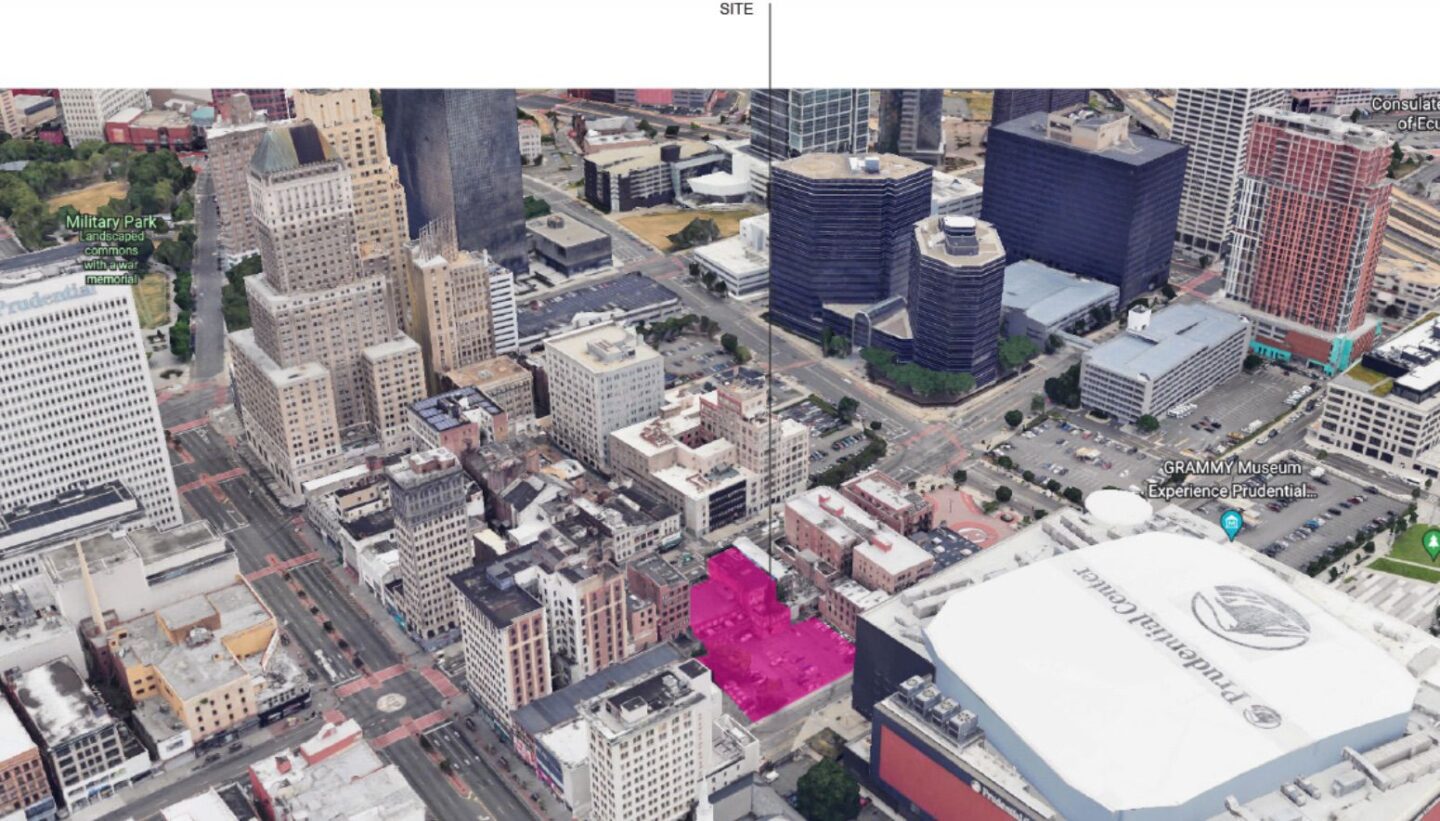 The properties are directly north of the Prudential Center and located within the Four Corner Historic District, which is listed on both state and federal designations. The company envisions a project they are calling The Newark Summit Tower on the plots, which would require demolition of the existing buildings.
Details on the project emerged during a meeting of Newark's Landmark & Historic Preservation Commission on October 4. The committee issued the green light to begin demolition work at the property, which includes much of a current surface parking lot on neighboring Edison Place.
Newark Summit Tower is listed as "in planning" on the KS Group's website and is designed by INOA Architecture, a firm that has worked on several other prominent Newark developments including Halo.
The first two floors of Newark Summit Tower would feature retail space under the current proposal, with the next two stories set to consist of a parking garage with 136 spaces. The remainder of the project would include 579 residential units plus amenity spaces on the 4th floor and the rooftop.
The residences at the building would skew smaller, breaking down as 272 studios, 272 one-bedroom units, and 35 two-bedroom apartments.
The application for Newark Summit Tower still needs to be approved by Newark's Central Planning Board before proper construction of the development can begin. A date for the board to potentially hear the application has not yet been announced.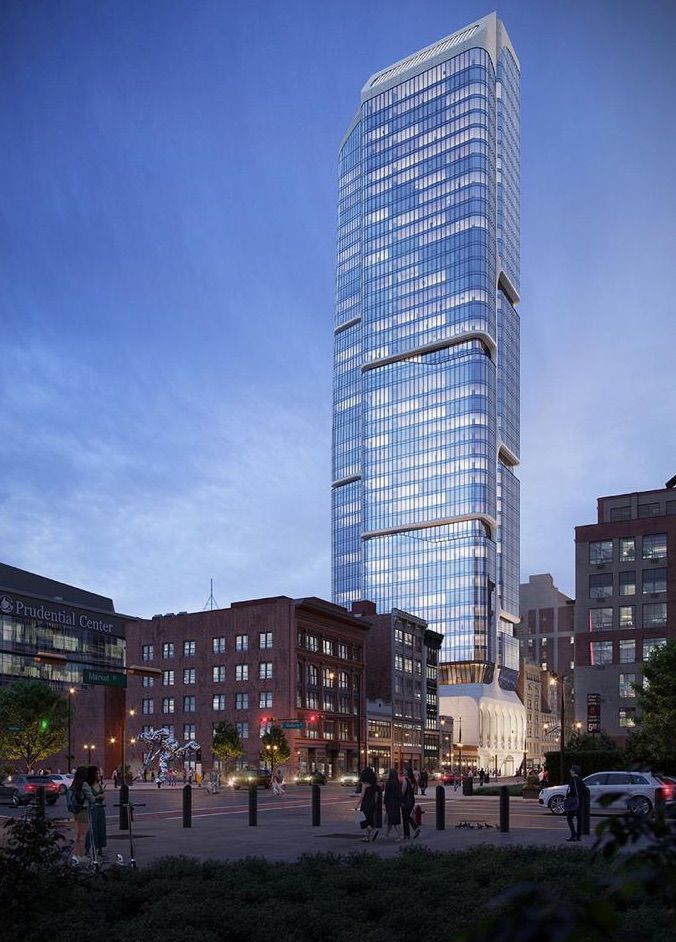 KS Group is behind prominent revitalization efforts in Newark like the under construction 50 Sussex Avenue and several other approved developments like the 77-unit 380 Central Avenue. The company also recently purchased the historic Hotel Riviera with an eye towards revamping the property into a residential complex.
The Newark Summit Tower proposal is another sign that Downtown Newark is shifting gears a bit after decades of being known as a 9 to 5 business district. The proposed project is just about a block away from the second Shaq Tower, a new residential complex backed by NBA star Shaquille O'Neal.