A hidden culinary gem that's been operating out of a quiet Jersey City building for several years has officially expanded to a new storefront near the McGinley Square neighborhood.
Taqueria mi Mariachi, first launched out of a modest space tucked along the western portion of Sip Avenue, has opened a second outpost at 6 Jordan Avenue. Located just off Montgomery Street, the new space is significantly more prominent than their initial spot and has the potential to showcase Jersey City's best-kept secret to a whole new neighborhood.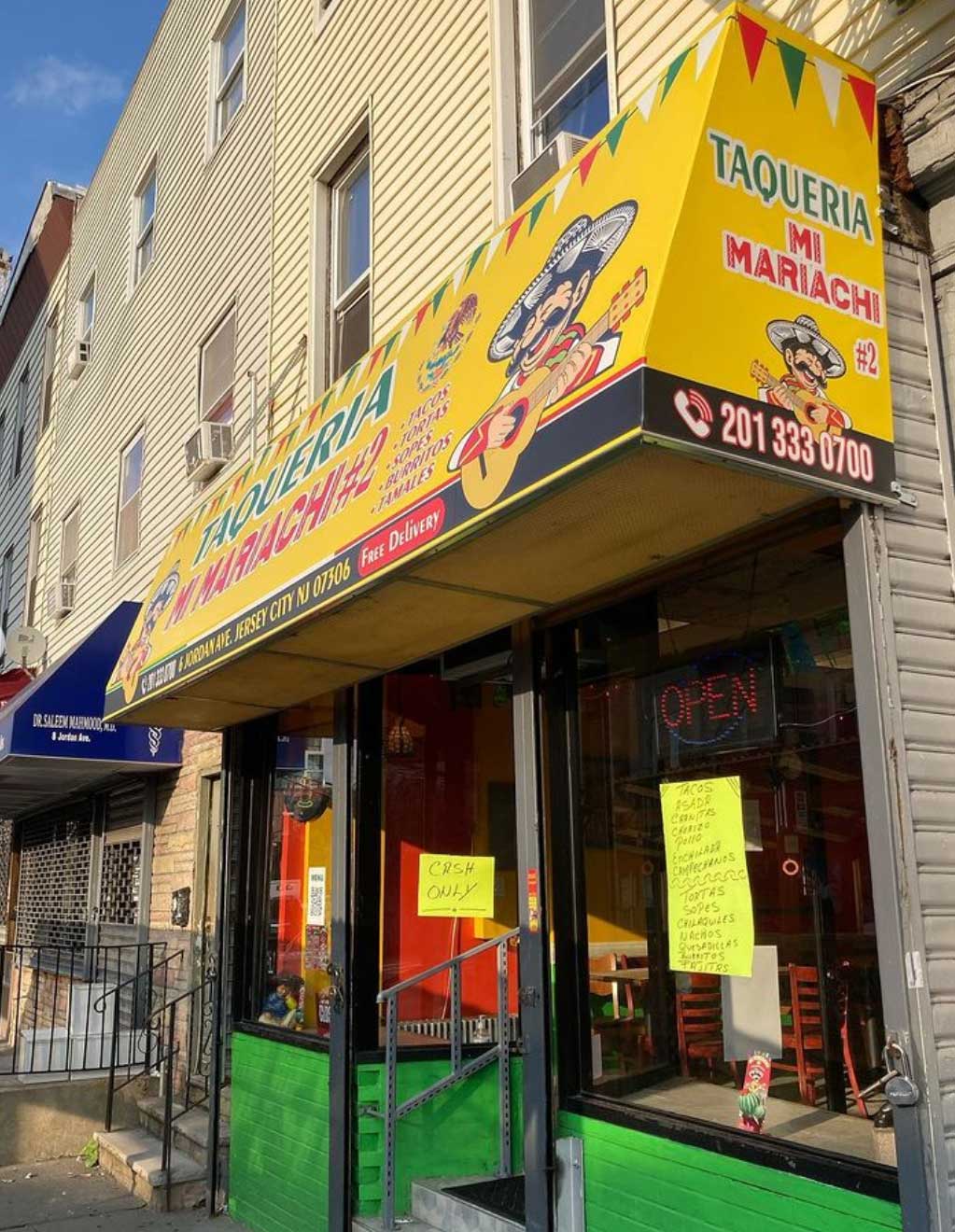 The McGinley Square Special Improvement District recently trumpeted the move in an Instagram post for good reason, as Taqueria mi Mariachi was recently ranked the best taco spot in New Jersey by Yelp. The cash-only restaurant offers an authentic no-frills experience that starts with early morning options like huevos rancheros and other breakfast platters.
The star of Taqueria mi Mariachi is their tacos, burritos, tortas, and enchiladas, which can all be customized with ten different proteins. Options like pulled pork, Longaniza sausage, chicken, steak, Barbacoa, goat, tongue, stomach, and brisket adorn the menu, which also includes several varieties of huaraches, a Mexican dish with masa dough and smashed pinto beans.
Soups and tamales are also featured at Taqueria mi Mariachi, as are select entrees like Mexican ceviche or a fish filet with rice and salad. The restaurant's Jordan Avenue location is now open 7 a.m. to 9 p.m. daily for takeout and has limited seating, while offering free delivery to locals. Their full menu can be found here and orders can be placed by calling the restaurant at 201-333-0700.