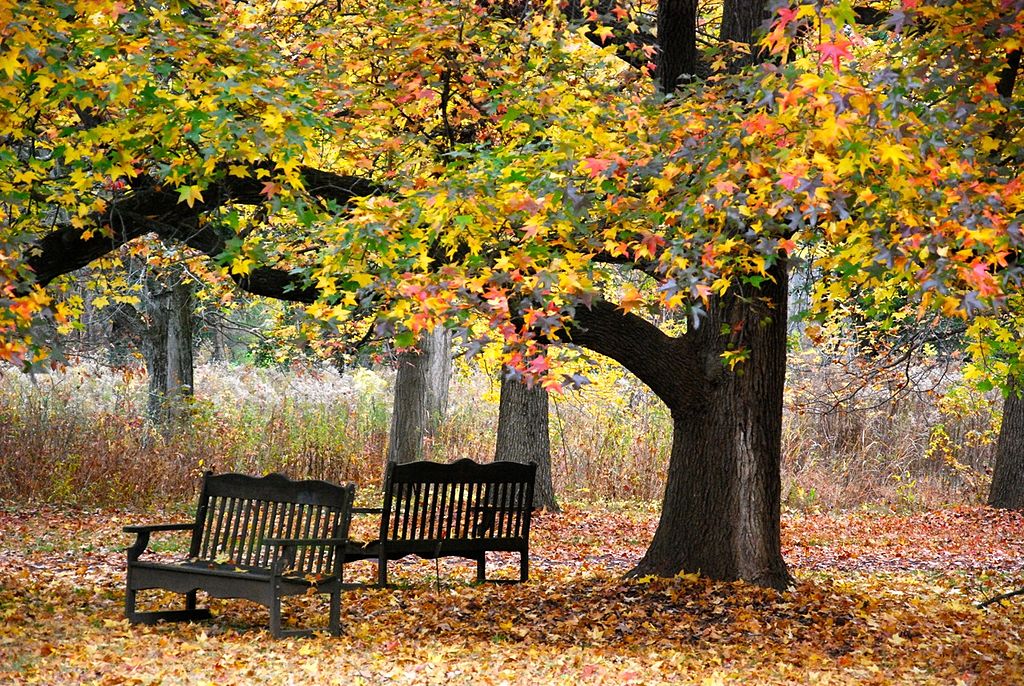 New Jersey fall activities don't fit into one box — it's one of America's most diverse states for autumn fun!
If your idea of a great fall day includes getting outside and enjoying the scenery, you're in luck. Whether you like a day on the farm, a hike in the woods, or a hayride to a pumpkin patch, the Garden State has you covered.
Is Halloween your favorite holiday? New Jersey has over 40 haunted houses and spooky activities to choose from. There are plenty of frightful scares for grown-ups, and family-friendly haunts for kids as well.
If falling leaves and crisp air make you feel romantic, there are plenty of wonderful autumn date ideas to explore here. Grab a glass of red wine or a delicious latte and watch the fall foliage from a spa or luxury hotel in the mountains.
We picked 20 of the best New Jersey fall events and activities to share with you — which one will you explore?
The 5 Best Types of New Jersey Fall Activities
We broke our list of 20 amazing NJ fall activities into 5 categories:
NJ Apple and Pumpkin Picking on the Farm
Spooky New Jersey Fall Activities (for all ages)
Scary NJ Haunted Attractions (a bit scarier)
New Jersey Fall Date Ideas
Outdoorsy New Jersey Fall Adventures
If you're looking for something in particular, just skip to that section for easy reading! Let's dive right into our list of New Jersey fall fun with some of NJ's best farms for pumpkin and apple picking.
NJ Apple and Pumpkin Picking on the Farm
Demarest Farms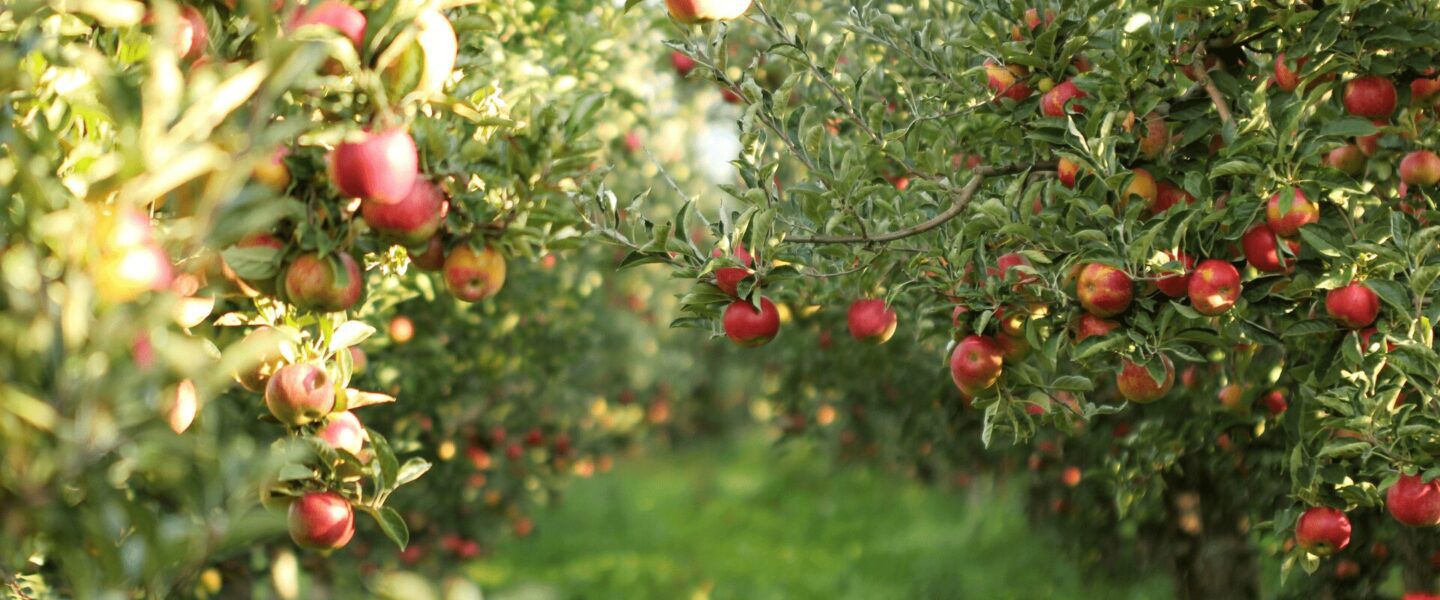 Demarest Farms is called "The Jewel of Bergen County" for good reason — it's one of our top picks for both NJ apple picking and pumpkin patches.
There's so much more than pick-your-own pumpkin and apple treks, though. Enjoy a guided tour through all 32 acres of Demarest Farms, or take in their awesome Halloween Light Show — the biggest of its kind in New Jersey.
NOTE: You must make a reservation through the farm's website. Your entry fee includes access to free parking, the apple orchard, petting zoo and children's playground area.
244 Werimus Rd, Hillsdale, NJ | https://demarestfarms.com/
Terhune Orchards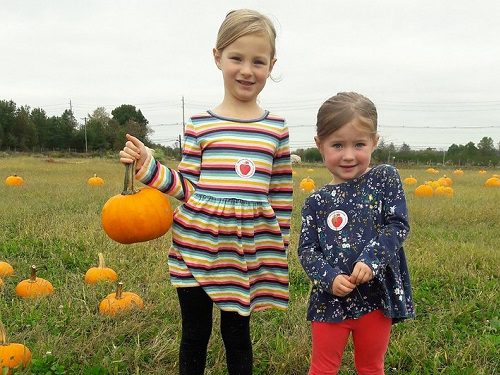 Wish you could pick apples, visit a pumpkin patch, and enjoy great wine in one place? Drive to Princeton and visit Terhune Orchards and Winery.
Fall Family Fun takes place on fall weekends from 10 a.m. to 5 p.m. They feature live music, a corn maze, and pumpkin picking for the family. Kids also enjoy pumpkin painting, duck races, a hay bale maze and adventure barn.
Visitors should note the pick-your-own orchard is a different address than the main Terhune entrance (330 Cold Soil Road). The orchard is open 7 days a week during picking season, from 9 a.m. to 5 p.m. The orchard is cashless — pay by credit or debit card, Venmo or Apple Pay.
330 Cold Soil Road, Princeton, NJ | https://www.terhuneorchards.com/
Johnson's Corner Farm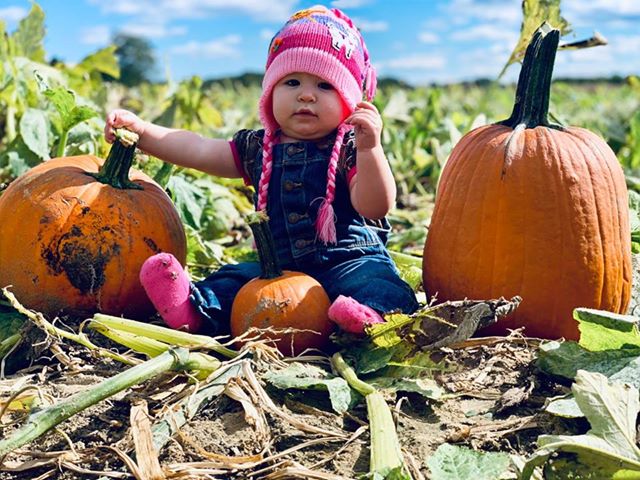 Harvest Festivals at Johnson's Corner Farm in Medford are a ton of fun. These weekend events include live music, a food tent, daily sunflower picking, a corn maze, plus duck races and a discovery barnyard for the kids.
This Medford, NJ farm offers the chance to pick a ton of great fall vegetables (besides apples and pumpkins). Buy a bag and pick sweet potatoes, broccoli and cauliflower.
Pro tip: Pick up your tickets to Johnson's Corner farm in advance on their website — they're cheaper than buying in person. You can also save money by visiting on weekdays.
133 Church Rd, Medford, NJ | https://www.johnsonsfarm.com/
Alstede Farms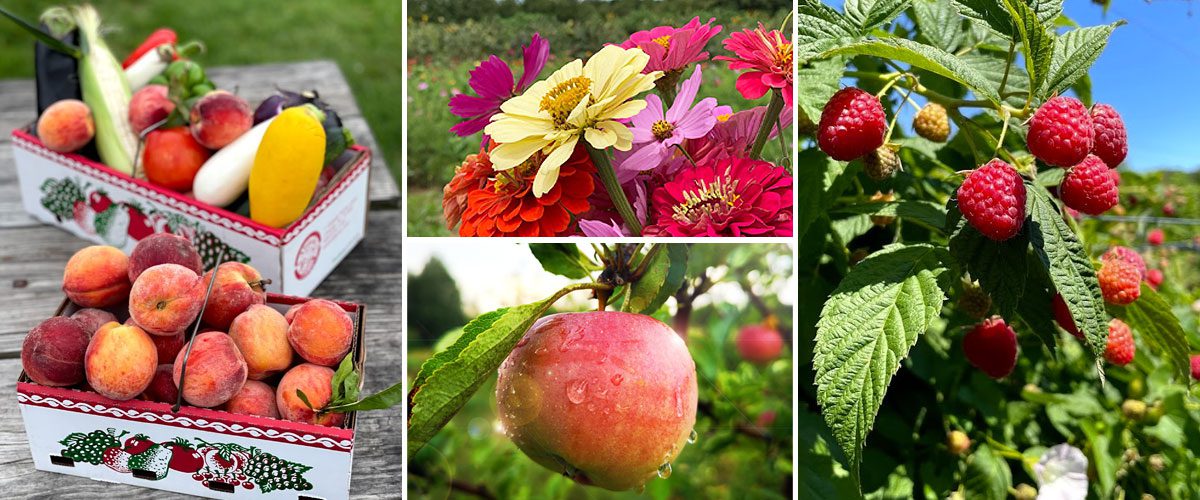 Alstede Farms might offer the best apple picking in New Jersey. They produce over 50 kinds of apples from early August to November — you can find popular varieties like Honeycrisp, Cortland, Macoun, Liberty and Jonagold in ample supply.
Take a tractor-pulled ride around the 600 acre farm. You'll see the apple orchard, sunflower maze, peach trees, vegetable picking, farm animals, classic barns and a ton more. It's a relaxing, beautiful ride to take on a crisp fall day.
Kids can feed the goats and climb a hay bale tower, while adults visit the farm stand for fresh ice cream, apple cider and homemade jams and salsas.
1 Alstede Farms Ln, Chester, NJ | https://www.alstedefarms.com/
Spooky New Jersey Fall Activities
Spooky Fest at Liberty Science Center
Does your child like a little "spooky science"? Then Spooky Fest at Liberty Science Center is a great way to spend a fall day.
Start your day at the Boneyard and see real animal skeletons, then go on a scavenger hunt for skeletons and creepy spiders. Watch a 3D Halloween movie in the 3D science theater, or enjoy a laser show at the planetarium.
Make sure your whole family comes in costume — you'll have a photo opportunity at the daily Halloween Dance Party!
222 Jersey City Blvd, Jersey City, NJ | https://lsc.org/spooky-fest
Jack O'Lantern Experience at Skylands Stadium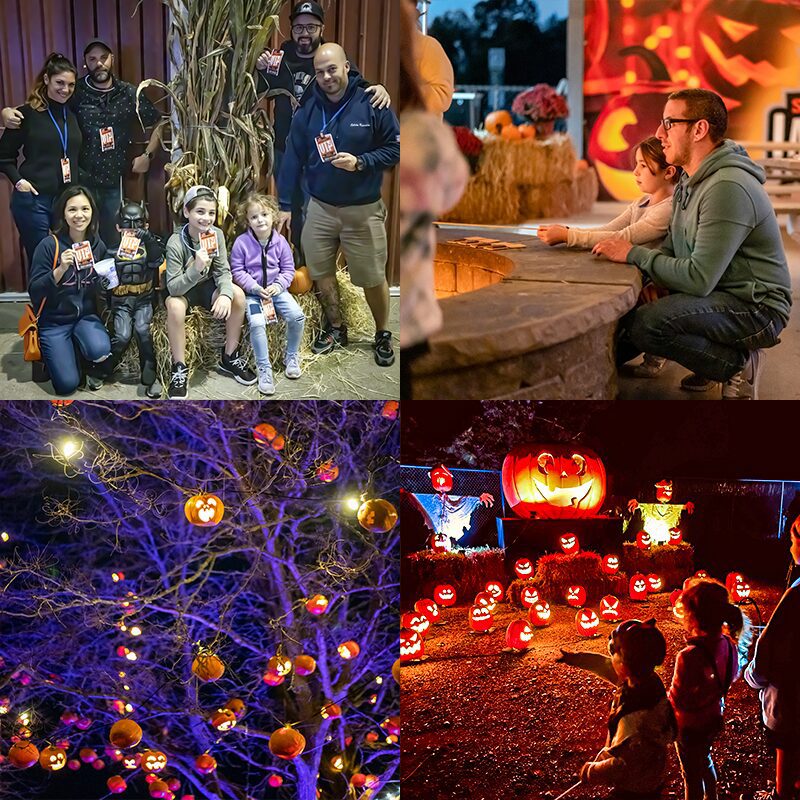 Nothing says Halloween like a Jack O'Lantern — and Skylands Stadium has over 6,000 of them! From September to November, the Jack O'Lantern Experience takes over this Sussex County ballpark.
There are great perks for kids and adults alike at this event. Kids under 36" enter free, and adults can enjoy live music and a beer garden. VIP ticket holders can enter at any time and receive a complimentary beer, wine or apple cider — plus, no waiting in line!
See jack o'lanterns, light displays, large visual exhibits, and fun fall decorations. This event is appropriate for all ages.
94 Championship Pl, Augusta, NJ | http://skylandsstadium.com/jackolantern/
Happy Haunts at Haunted Red Mill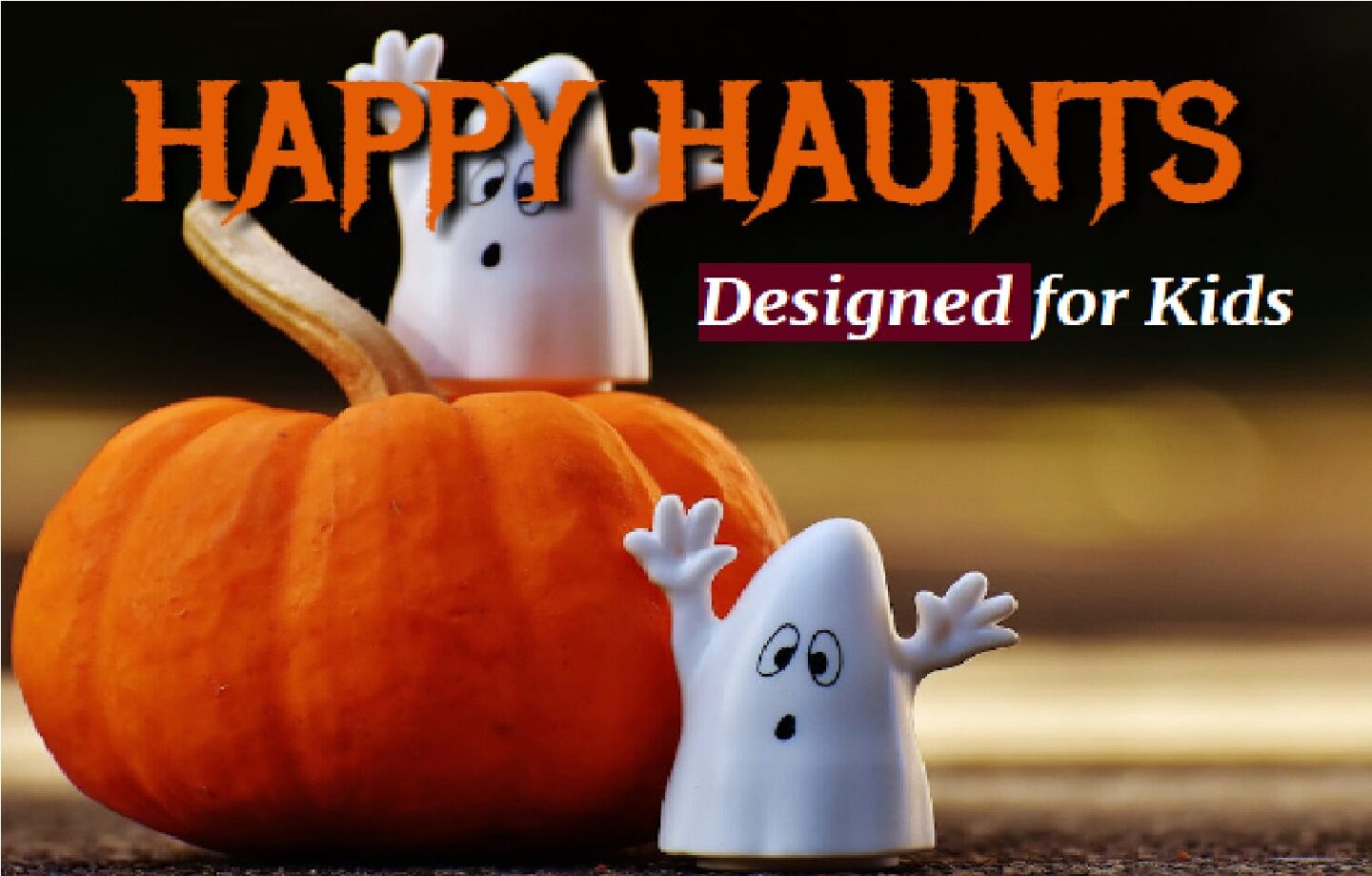 Plenty of NJ residents know the Haunted Red Mill attraction, which is great for grown-ups. But on Saturdays in October, Happy Haunts is a kid-friendly version of the same great experience.
Tickets are $10 apiece and include a "less frightening" haunted mill experience that's kid-friendly. Visitors also receive a hayride, cider and donuts, and one pumpkin per family.
Happy Haunts takes place on Saturdays in October with rain dates on Sundays — check the website for specific details and times.
56 Main St, Clinton, NJ | https://theredmill.org/haunted-red-mill/
Halloween House Paramus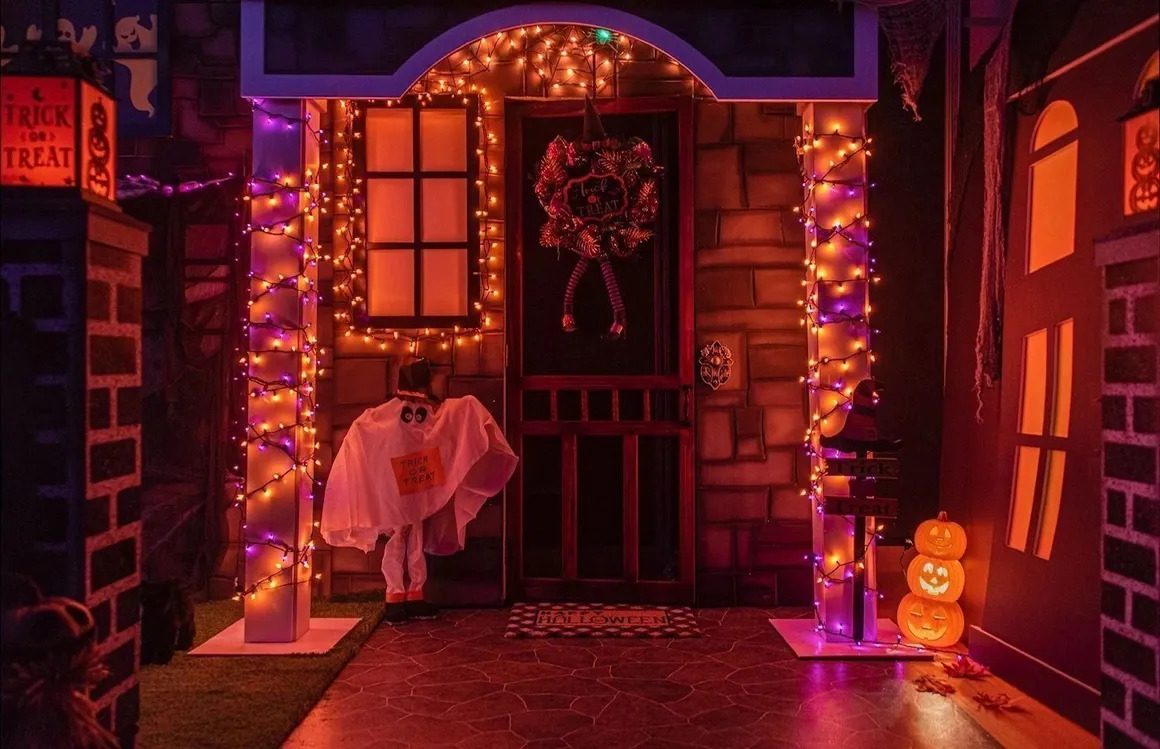 Haunted House Paramus bills itself as "more fun, less fear, and more WOW than a haunted house". This haunted attraction in Paramus Park Mall offers completely immersive Halloween experiences in multiple rooms.
Choose from Dracula's Lair, a Trick or Treat room, the Glow in the Dark room, and pop culture Halloween rooms inspired by Stranger Things and The Nightmare Before Christmas.
If you love Halloween but hate extreme scares, this is a great option for you. There are no actors, no jump scares, and no disorienting strobe lights. General admission tickets start at $29.99 for adults and $24.99 for teens.
Paramus Park Mall, 700 Paramus Park, Paramus, NJ | https://halloweenhouseparamus.com/
Scary NJ Haunted Attractions
Brighton Asylum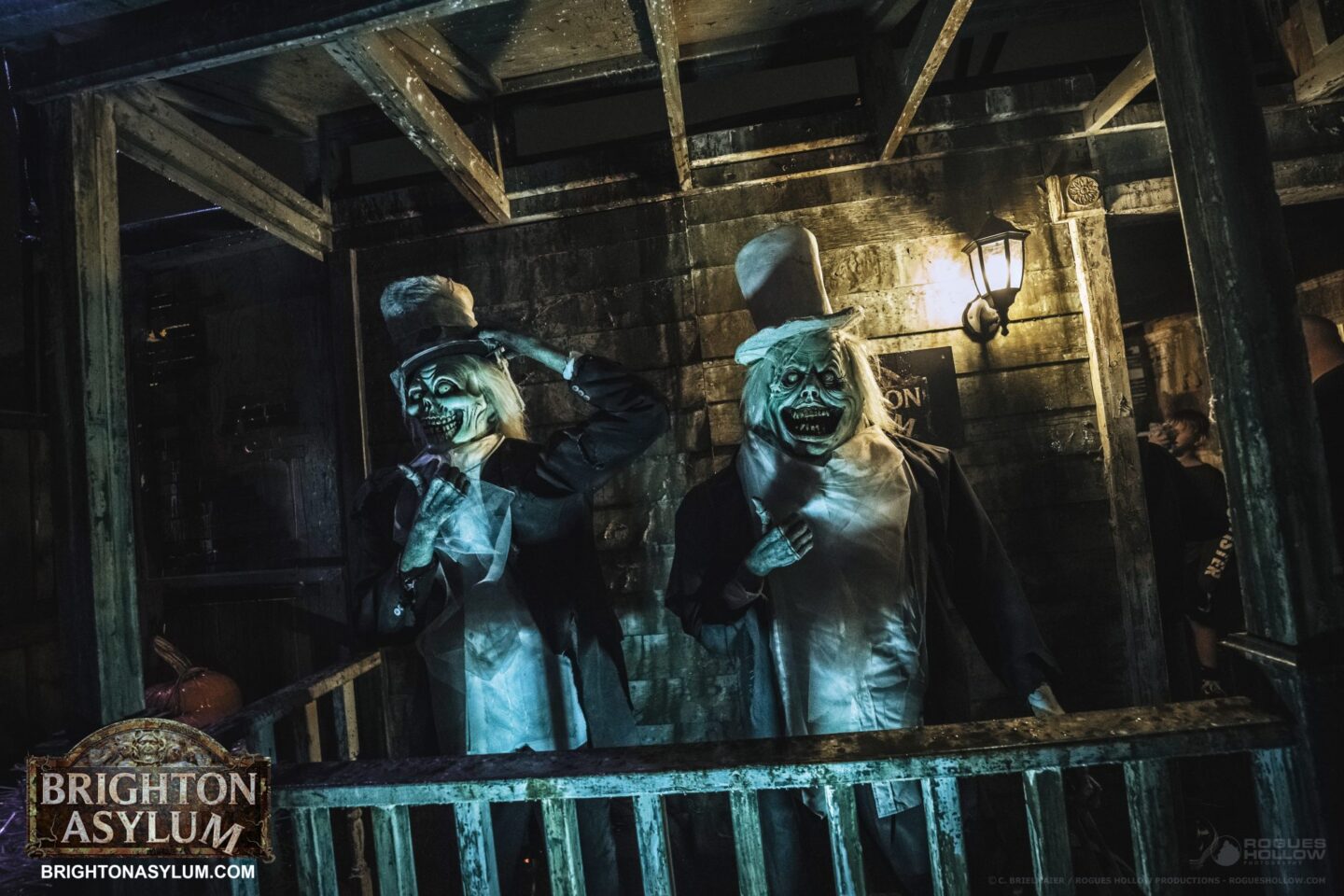 Can you escape Brighton Asylum? The legendary haunted asylum attraction in Passaic returns for another Halloween season of scares, screams and terrifying fun.
Enjoy 6 Brighton Asylum attractions — Brighton Asylum, the Bleeding Grounds, and Sub Culture return. They're joined by Fear Pressure, The Hack Shack, and the Twitching Hour (a paranormal experience).
It's advisable to get your tickets in advance for this extremely popular attraction. Fast Pass holders may skip the entrance line, which is usually very long.
2 Brighton Ave, Passaic, NJ | https://brightonasylum.com/
Hayride of Horrors & Corn Maze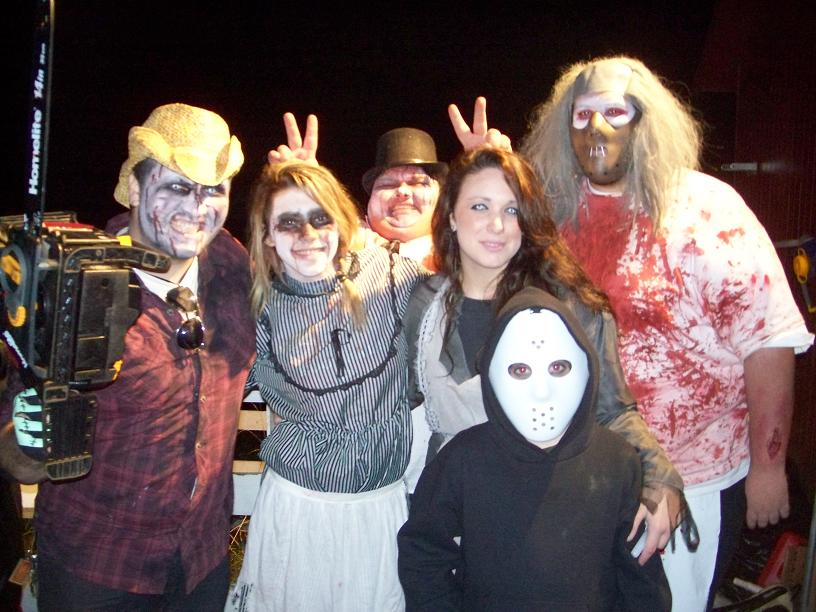 The scariest hayride in Warren County takes visitors on a tour through some pretty scary Halloween farm grounds. Enjoy a classic haunted hayride complete with jump scares and unexpected surprises.
For a more relaxed version, take a cozy "dayride" through the Corrado Family Farm that ends with a walk through the pumpkin patch. (Don't expect the "ghoul squad" to let you walk the grounds in peace at night, though!)
All in-person tickets for the Hayride of Horrors are currently cash-only.
671 Mt. Bethel Rd, Hackettstown, NJ | https://www.hayrideofhorrors.com/index.html
Field of Terror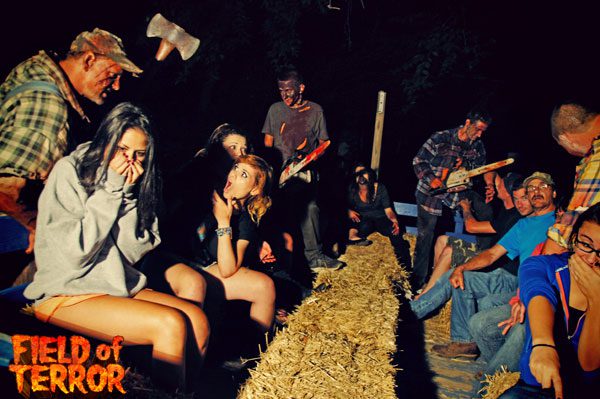 Legend has it that Farmer Frank bought 100 acres of farmland in East Windsor, and secretly used the location to experiment on "human crops". A century later, the haunts and wild experiments continue every Halloween at Field of Terror.
There's plenty to do at Field of Terror, if you dare! Explore the Kornfield of Karnage, board the haunted hayride, or wander the terrifying Karnival and Timmery Manor.
The Creepy Carnival paintball ride is a real blast. Board a tractor-pulled wagon and shoot paintballs at scary clowns who emerge from the cornfield.
831 Windsor-Perrineville Rd, East Windsor, NJ |https://www.fieldofterror.com/index_default.html
Night of Terror at Creamy Acres Farm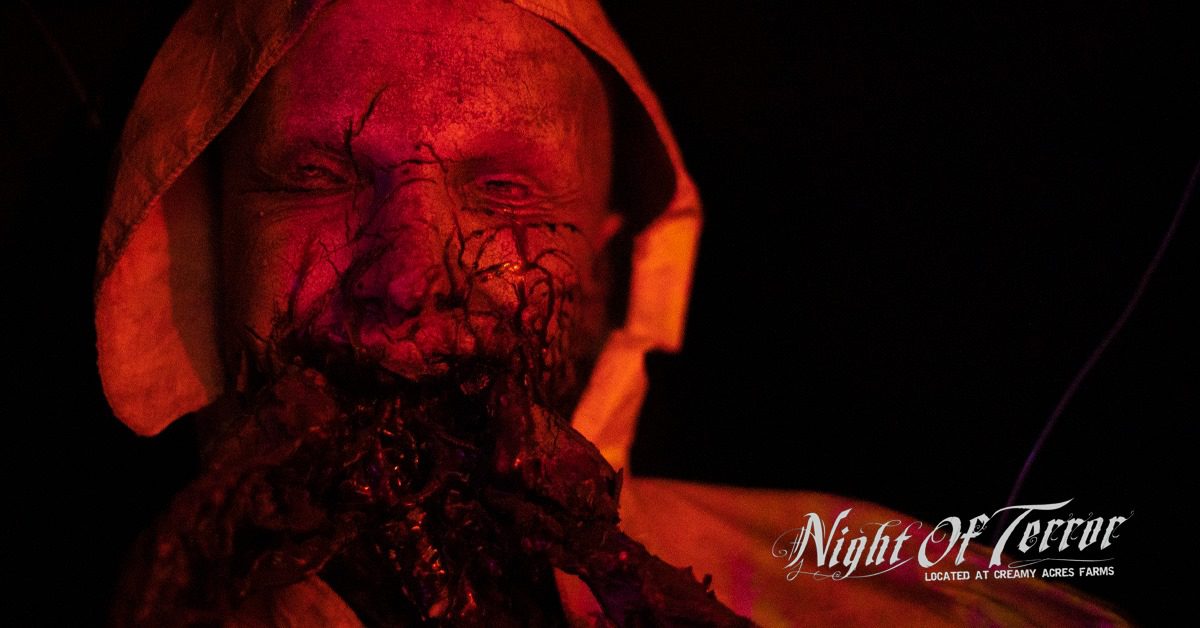 Creamy Acres Farm is one of NJ's best farms for apple picking, pumpkin picking and family fun. But when the sun goes down in the fall, Night of Terror takes over the farm.
Avoid the clowns in The Playground, try to survive your Dark Dreams, and evade the evil creatures of the night during Harvest. If you're up for it, the Ride of Terror covers 25 acres in about half an hour. It's the area's longest, darkest hayride.
End your night with a haunted paintball ride, and take out your stress and fright on some creepy zombies.
448 Lincoln Mill Rd, Mullica Hill, NJ | https://www.nightofterror.com/index_default.html
New Jersey Fall Date Ideas
Hunterdon County 579 Trail (Farm & Winery Weekend)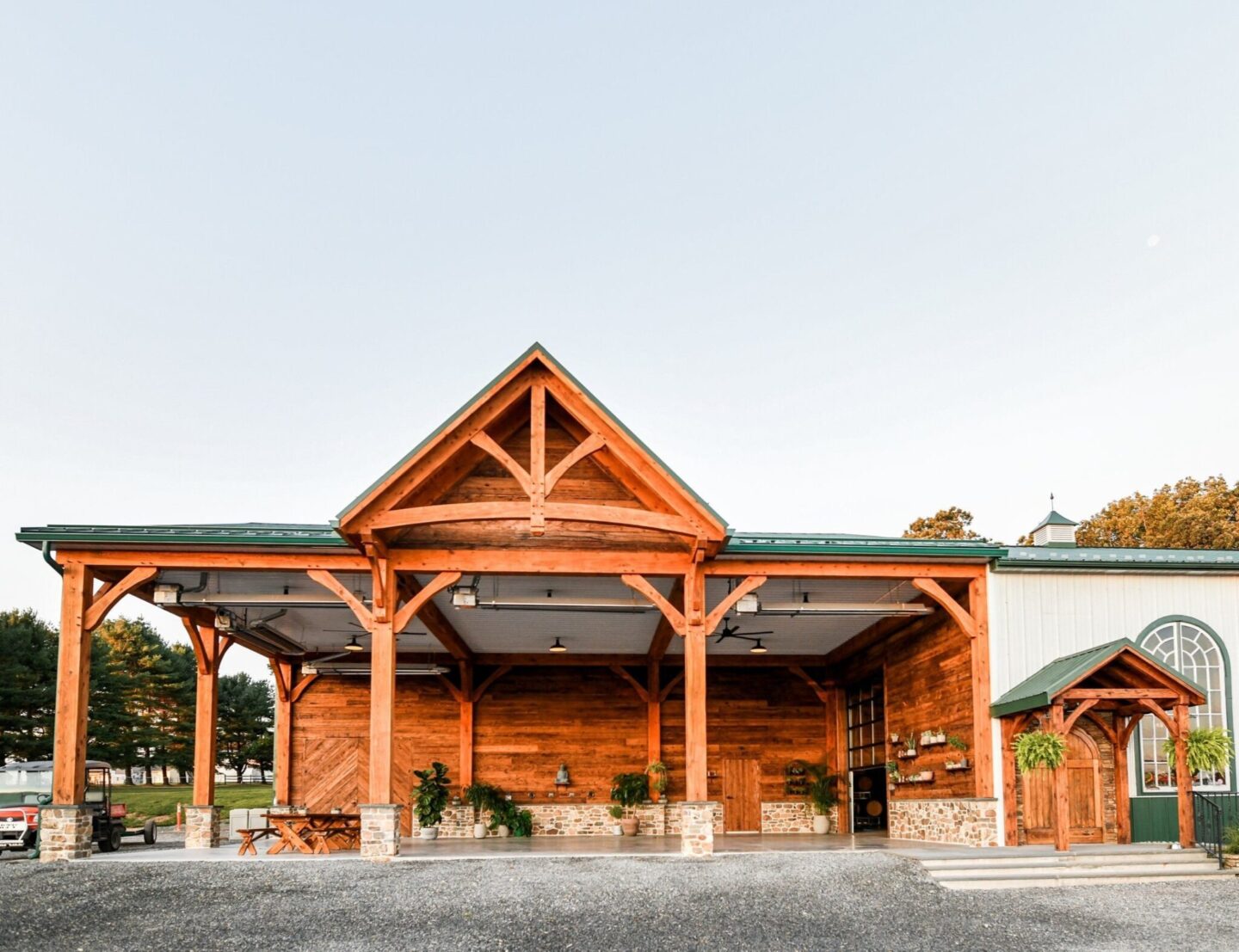 The 579 Trail is a journey through the wonderful agriculture and history of Hunterdon County. Their website offers 3 different "treks" through the area — one for farms and farm stands, one for farmer's markets and wineries, and a third for CSA (crop sharing) farms.
Explore the 579 Trail website further for a variety of ways to enjoy the region. Check out the Hunterdon Beer Trail, discover unique stops along your journey, or create your own itinerary.
The New Jersey wine industry is exploding in popularity and quality. There's plenty of good wine to discover in the Hunterdon County region — stop by Beneduce Vineyards on the weekend for a glass of Blaufränkisch and a really fun atmosphere.
https://hunterdon579trail.com/
New Jersey Botanical Garden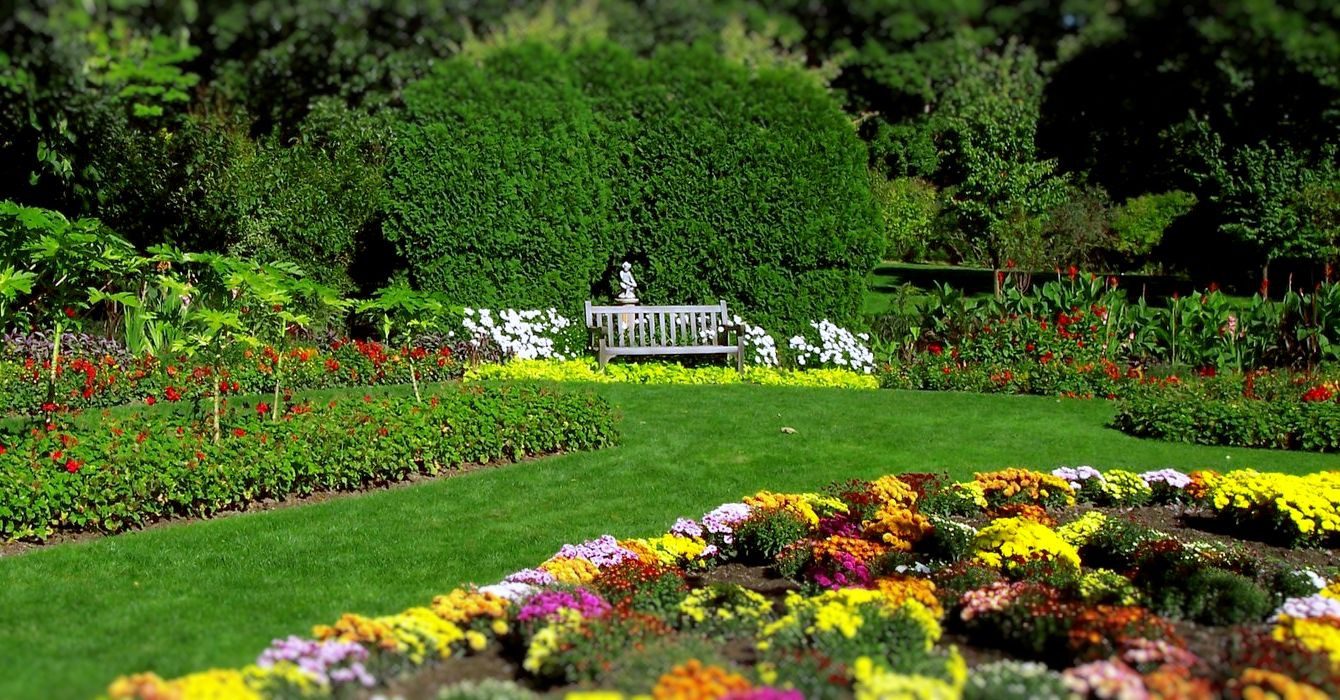 New Jersey Botanical Garden has gained a reputation as one of NJ's most romantic date destinations. Plan your date around a stay at The Castle at Skylands Manor, a boutique hotel venue located within the Botanical Garden grounds.
There are so many beautifully curated gardens here — wildflowers, hostas and rhododendrons, perennials, annuals, and the stunning lilac garden. Walk through the statues and lily-adorned fountains of the Italianate gardens.
The fall season brings multiple events to the NJ Botanical Garden. Take a guided tour of the grounds, enjoy a woodland hike, or book a one hour tour of Skylands Manor.
2 Morris Rd, Ringwood, NJ | https://www.njbg.org/
Crystal Springs Resort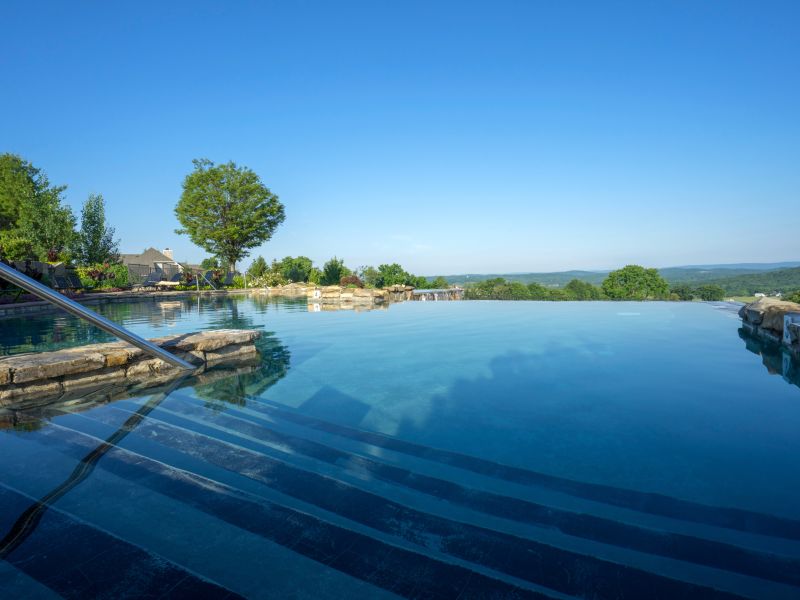 Crystal Springs Resort is the height of New Jersey resort luxury. This five-star luxury resort on the Appalachian Mountain Trail features 6 golf courses, spa treatments, swimming, 9 on-site dining options and day trip excursions.
Want a luxury spa experience built into your mountain resort weekend? Reflections Spa at Crystal Springs Resort brings all the elegance you can handle. Try the "Wine Cellar" treatment series, with options like the Crushed Cabernet Scrub.
Restaurant Latour is one of New Jersey's finest restaurants. Enjoy a 4-star meal there, then head to the property's wine cellar for an after dinner drink.
5 Wild Turkey Way, Hamburg, NJ | https://www.crystalgolfresort.com/
Spring Lake Bed and Breakfast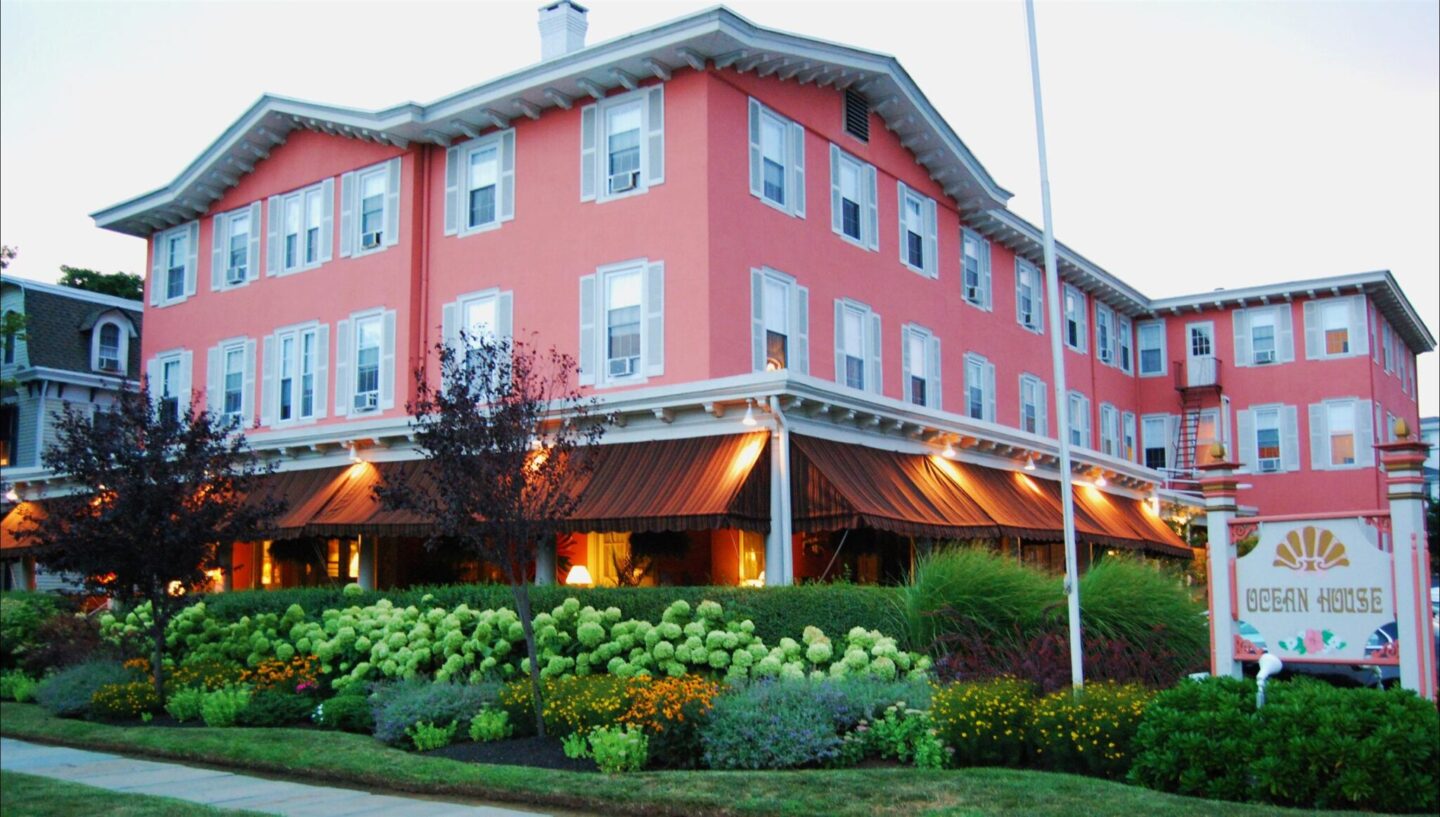 Spring Lake is synonymous with bed and breakfast inns. Couples flock to this charming, quiet Jersey Shore point for the best "B&B" experience on the coast.
Spring Lake itself is incredibly picturesque. The streets are lined with small shops and quaint eateries, and couples can enjoy a stroll on the beach or around the Spring Lake fountain.
Each of Spring Lake's B&Bs offers something unique. If you like fresh pastries in the morning, try the Ocean House for its early riser bakery. Want a fleet of guest suites and complimentary gourmet coffee? Try the Chateau Inn and Suites.
The Johnson House has a beautiful wraparound porch that's perfect for taking in the Jersey Shore scenery. It's located half a block from the Spring Lake boardwalk.
The Ocean House, 102 Sussex Ave., Spring Lake, NJ
The Chateau Inn and Suites: 500 Warren Ave, Spring Lake, NJ
The Johnson House: 25 Tuttle Ave, Spring Lake, NJ
Outdoorsy New Jersey Fall Adventures
Mountain Creek Zipline Tourism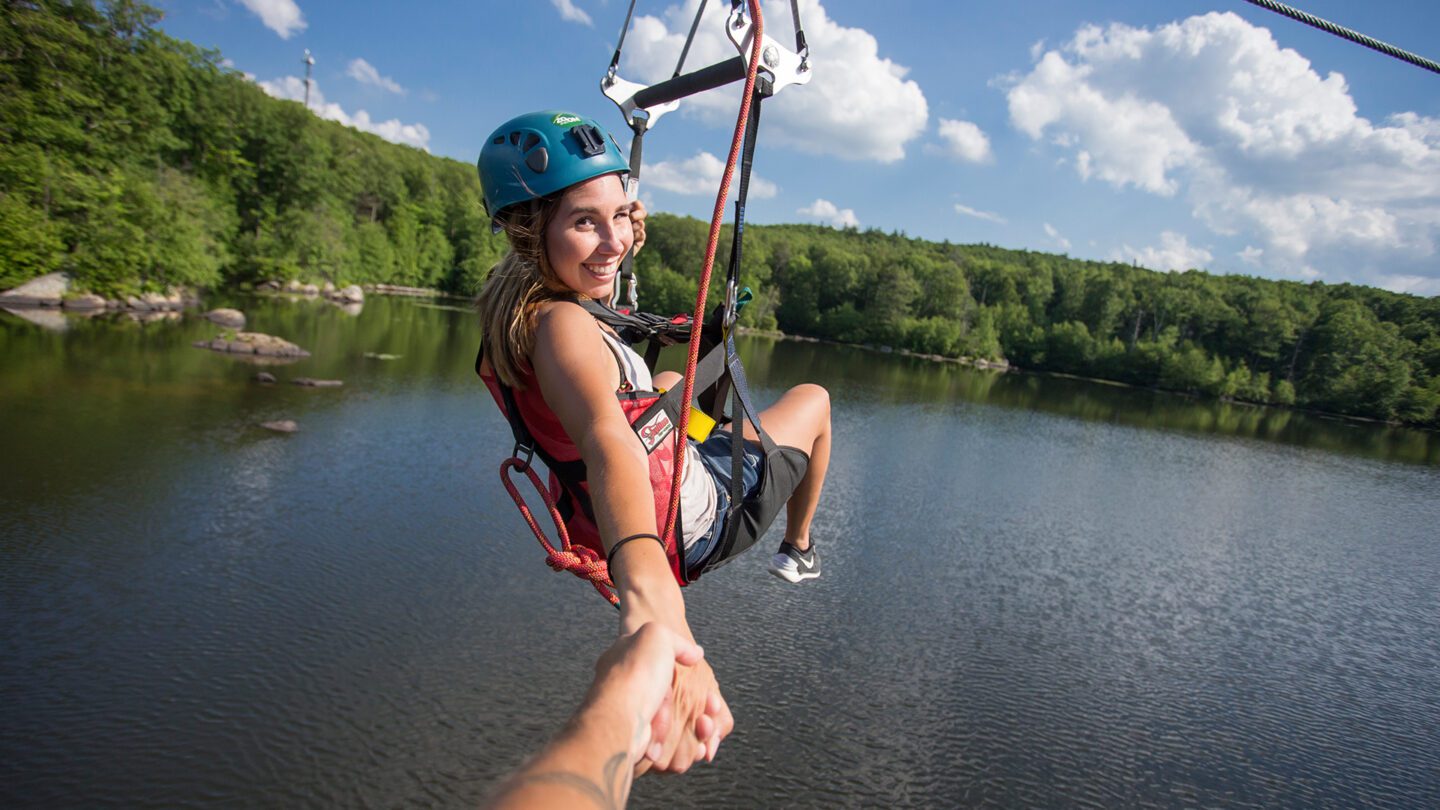 Want a new perspective on the Garden State? Try a zipline high above Mountain Creek for an unforgettable panoramic view of the fall scenery.
Take a guided tour of the resort, then fly over Mountain Creek's gorgeous scenery on multiple ziplines. The ziplines range from 200 to 1,500 feet in length.
Group rates for 10+ visitors are available. Online reservations are available, and the zip tour is fully cashless in person.
200 Route 94, Vernon, NJ | https://mountaincreek.com/activities-events/zip-tours/
Wharton State Forest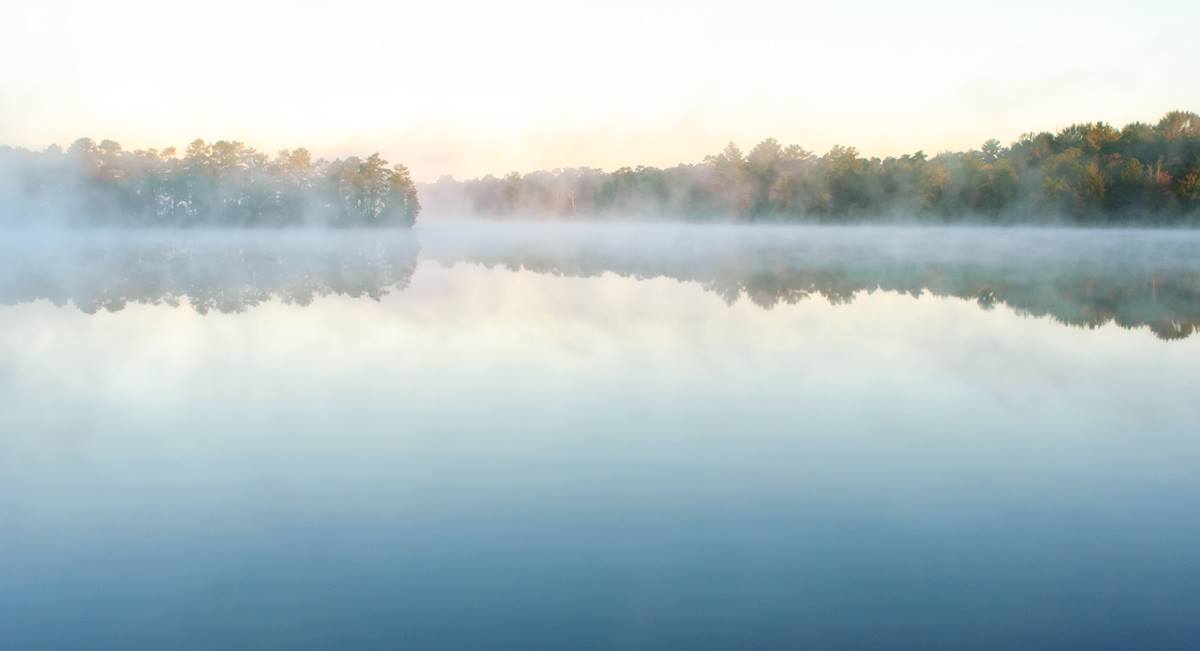 There's no better option for a fall day than spending it exploring New Jersey's largest state forest. Wharton State Forest has 122,880 acres of gorgeous nature views along its many trails and lakes.
If you're looking for a view of changing autumn leaves, try the Tom's Pond (Orange) Trail. It offers more deciduous trees than other trails, and features some lovely wooden bridges. (Note: Visitors who utilize a wheelchair will find this trail difficult to navigate.)
A massive state forest like Wharton has tons of activities and adventures. See the historic Batsto Mansion, or go canoeing and kayaking on a forest lake.
31 Batsto Rd, Hammonton, NJ | https://nj.gov/dep/parksandforests/parks/whartonstateforest.html
Duke Farms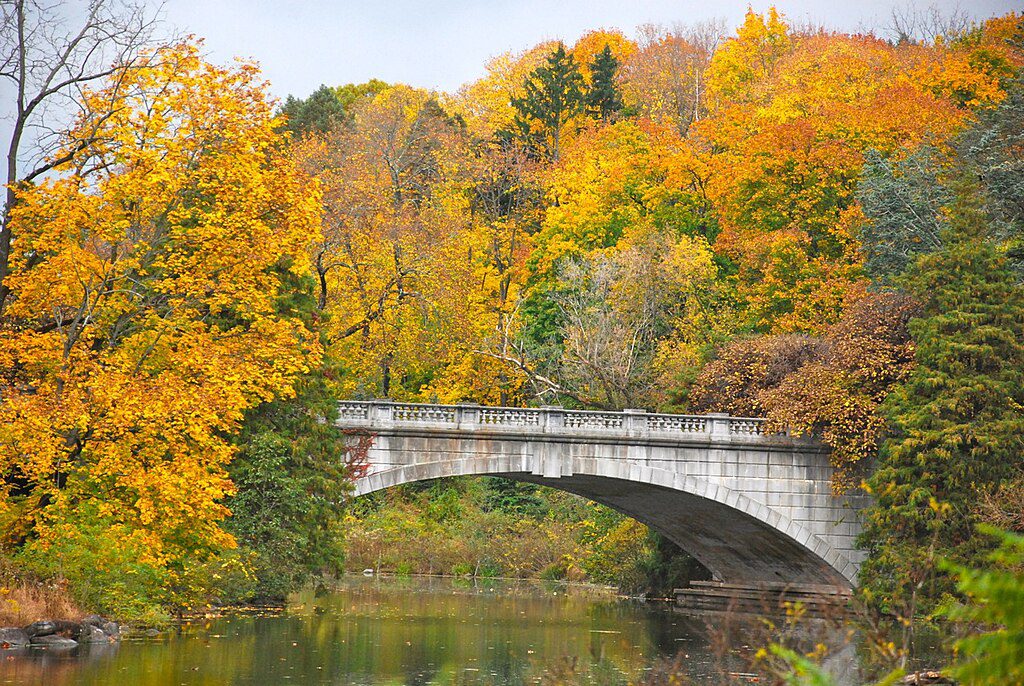 If the photo above is your idea of an ideal fall day, you must peep the fall foliage at Duke Farms.
Duke Farms is a 2,700+ acre nature preserve that's committed to environmental protection and community education. It's always free to visit Duke Farms, but parking passes are required on Saturdays from April through October.
An added perk of visiting Duke Farms is its Orchid Range, which features subtropical and tropical orchids in various growing stages. After you see the orchids, rent a bike for $8 and tour the grounds.
1112 Dukes Parkway N, Hillsborough Township, NJ | https://www.dukefarms.org/
High Point State Park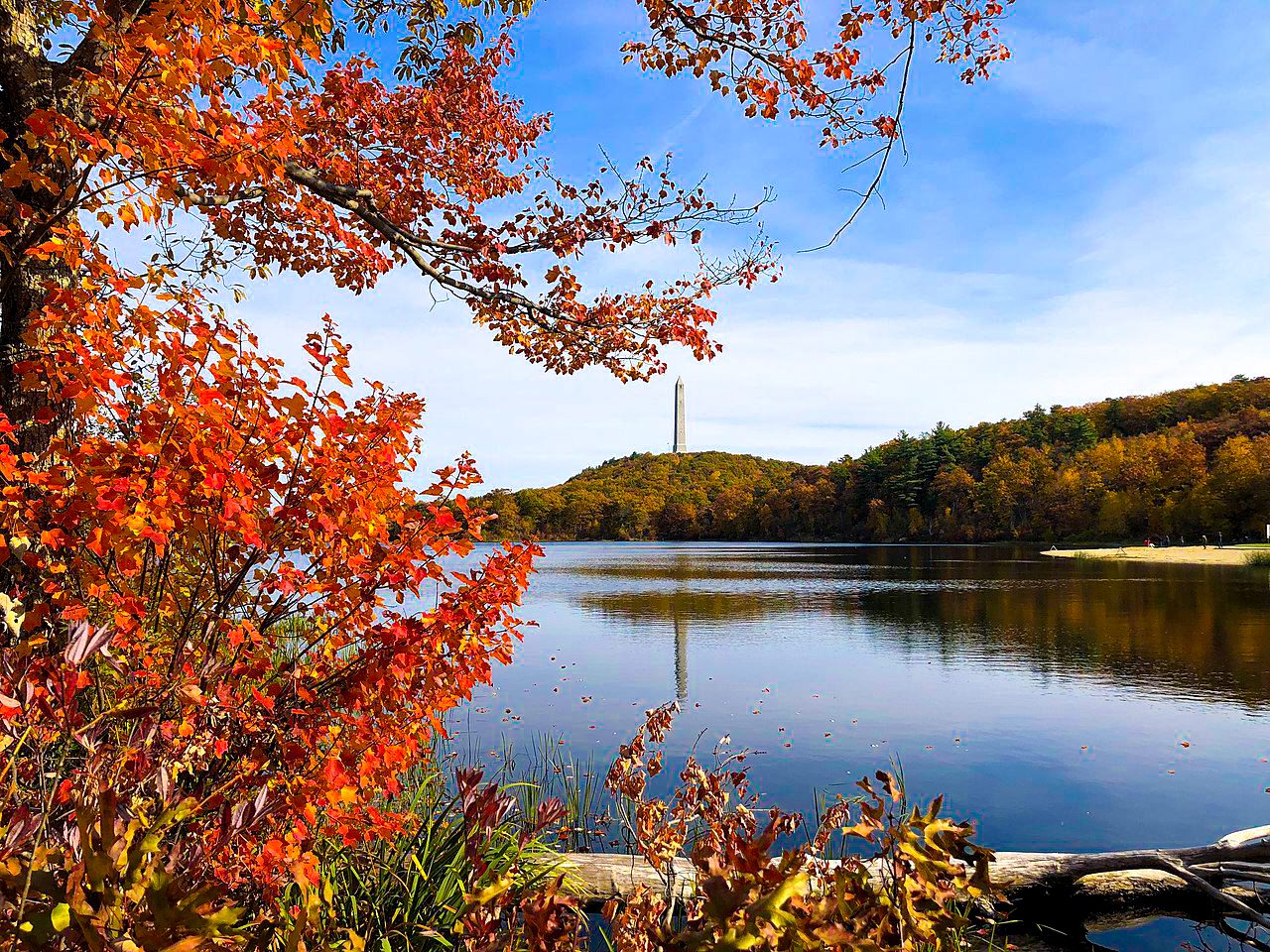 High Point State Park isn't just great for daytime autumn hikes — it's one of NJ's best places for stargazing. The summit of Kittatinny Ridge in High Point State Park sits 1,803 feet above sea level.
You'll get an unbeatable view of the changing leaves for miles during the day, then an unblocked view of the New Jersey night sky a few hours later.
If you do decide to make a day (and night) of it in High Point State Park, cabin rentals are available through mid-October for affordable group rates.
1480 NJ-23, Sussex, NJ | https://nj.gov/dep/parksandforests/parks/highpointstatepark.html
New Jersey Fall Activities Offer Something for Everyone
Fall will be here and gone before you know it — jump on your favorite autumn activities and events before the season ends!
Of course, you could pick 1 of these NJ fall activities a week and still not get everything done in a year. Don't worry! These are some of New Jersey's most beloved, reliable locations and businesses — they'll be here for years to come if we continue to support them!
Whether it's farm fresh apple cider, a spooky haunted spectacle or a romantic weekend in the mountains, get out and enjoy fall in New Jersey this weekend.