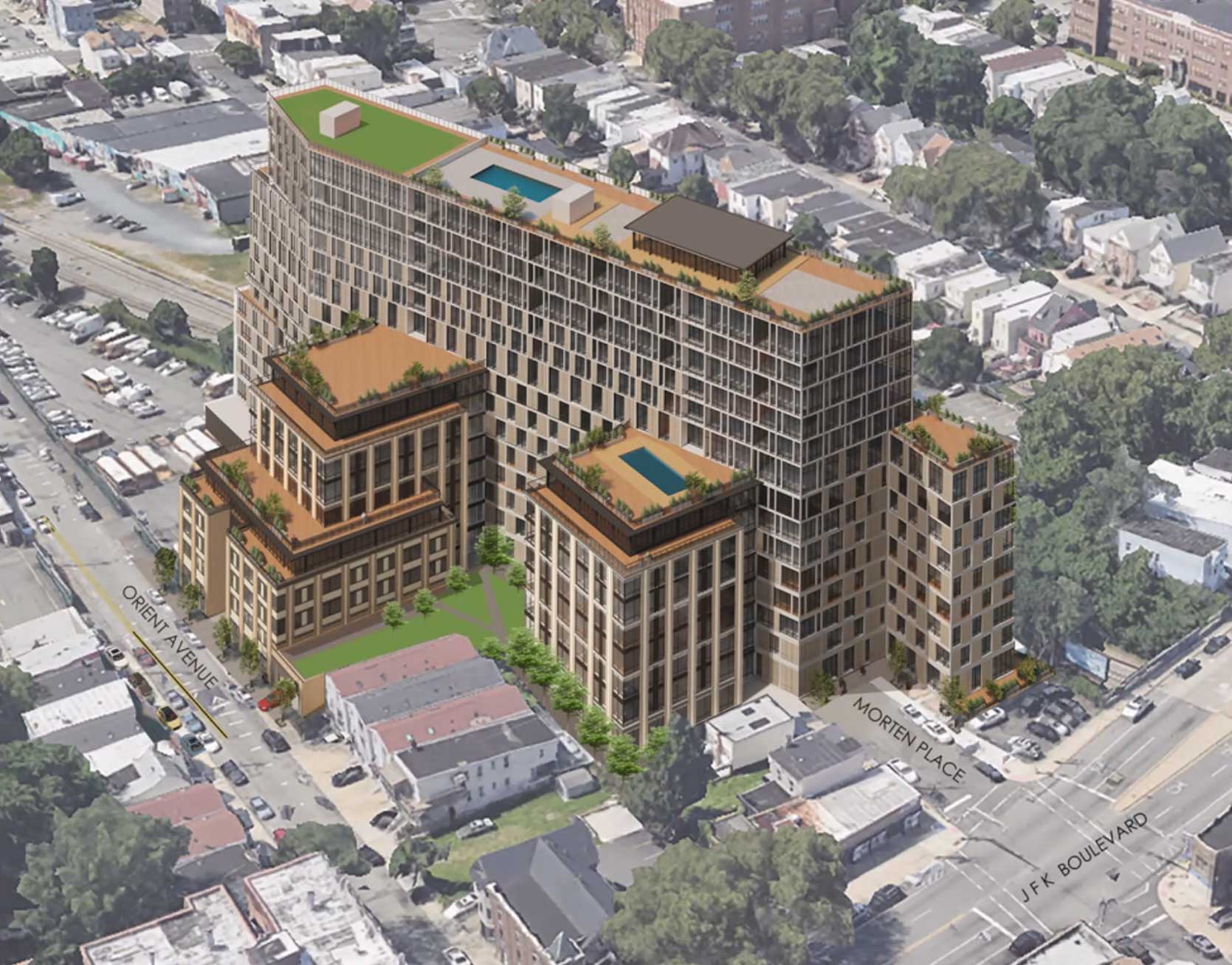 A plan to revitalize several plots of Jersey City land along the Hudson Bergen Light Rail tracks took a notable step forward as officials have agreed to vacate some publicly owned land to facilitate a new multi-family project.
During their September 7 meeting, Jersey City's Council approved on second reading an ordinance related to a portion of property near Morton Place. Several holding companies who own neighboring land filed a petition with the City Council requesting that they vacate a public section of the road to help move their proposal forward.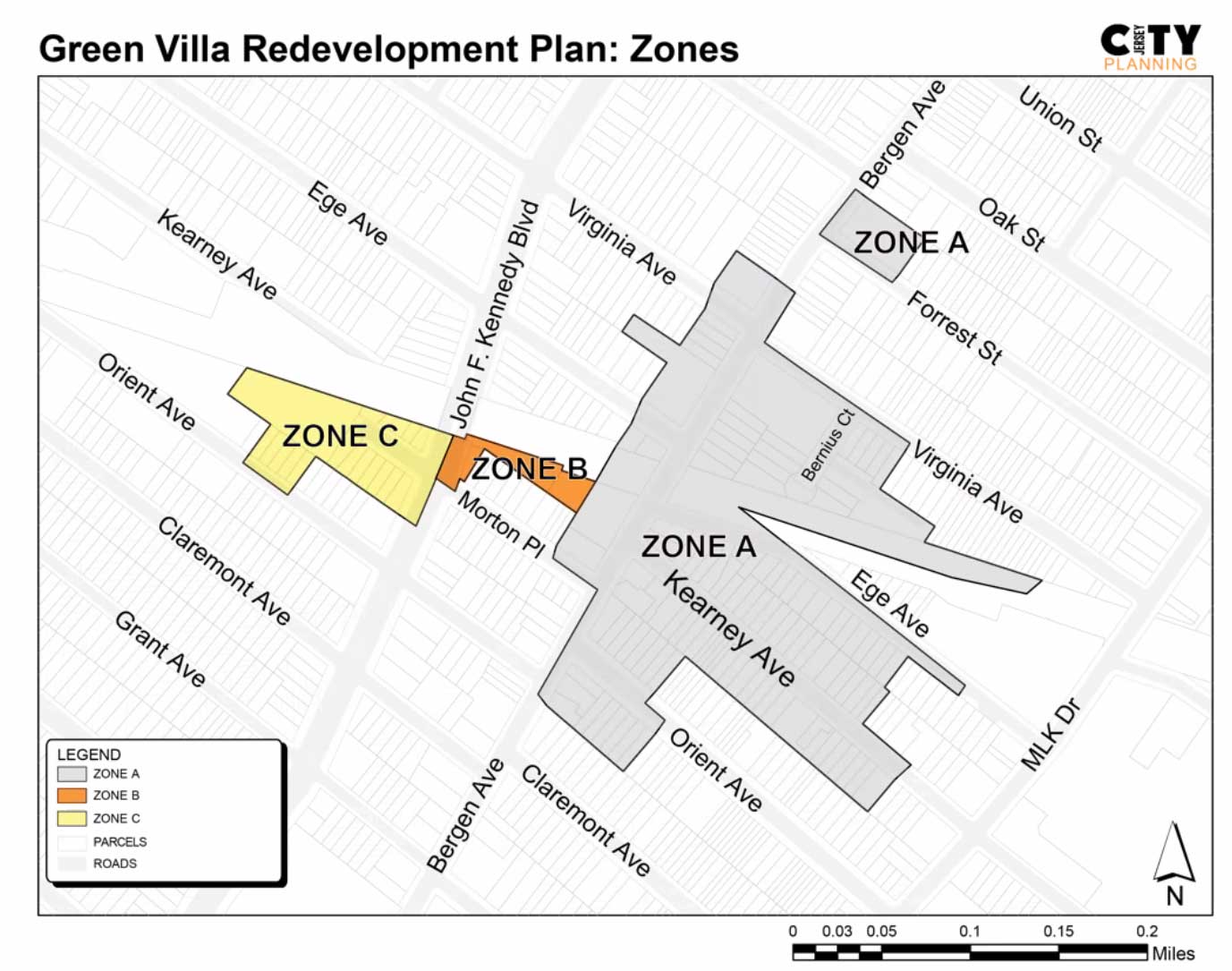 Jersey Digs exclusively reported on the project in question back in April following a community meeting. The redevelopers want to assume control of what they call the "Morton Place Vacation Area" as part of a comprehensive development plan that calls for a tiered 15-story residential building to include about 480 units.
The ordinance dictates that the proposed vacation of the land requires the redevelopers to provide a minimum of 10 percent of the units in their project as affordable housing or make a financial contribution to the Jersey City Affordable Housing Trust Fund.
The proposed project is also seeking modifications to the Green Villa Redevelopment Plan from the city's planning board, which would create an affordable housing/transit bonus that would allow a development's height to top out at a maximum of 195 feet.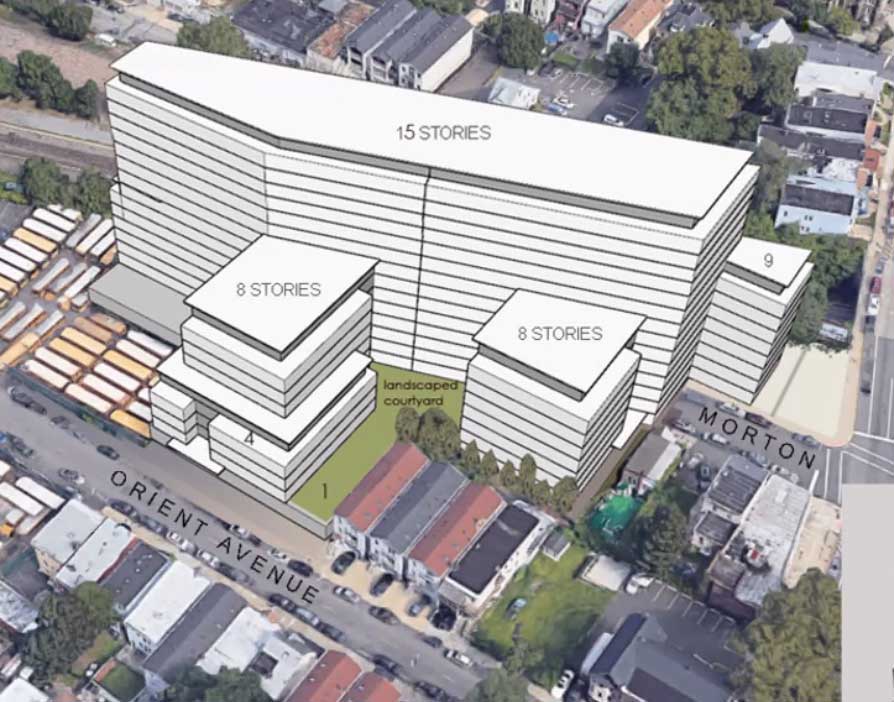 As part of the deal to vacate a portion of the land, the developers will be responsible for creating a new sidewalk along Orient Avenue where none exists. A public space of at least 3,000 square feet would also need to be created as part of any potential redevelopment agreement.
There are several other proposed requirements that emerged during April's community meeting on the project, including a regulation dictating that any development in the zone that faces the Hudson Bergen Light Rail will have to include variations in plane on the façade as to cut down on potential noise reflections in the neighborhood.
While the ordinance related to vacating the street was unanimously approved by the City Council, the proposed zoning changes and development application for the project is subject to further review by the city's planning board.