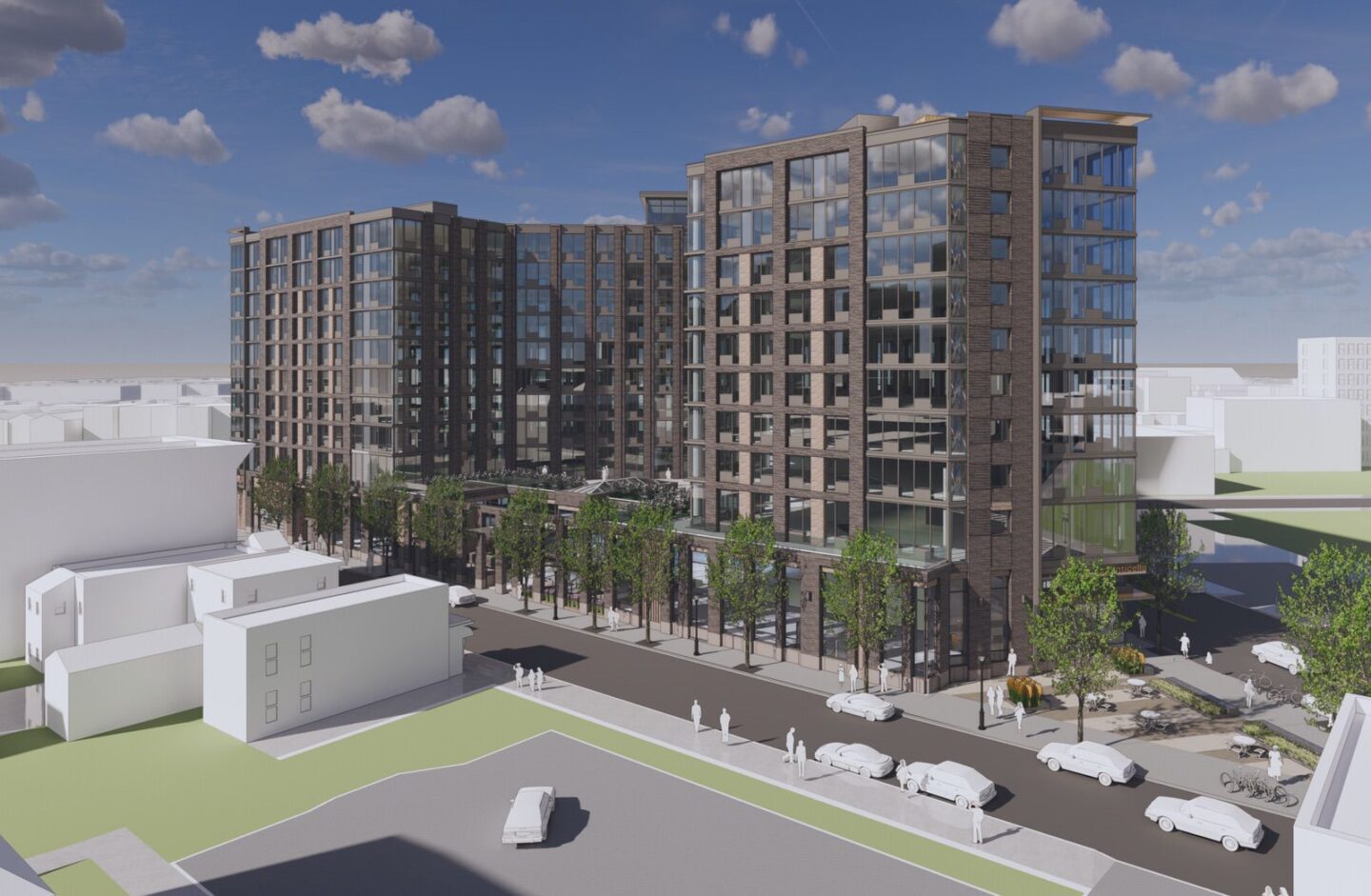 A revamped plan to redevelop a sizeable parcel in Jersey City near McGinley Square has been given the green light and could be a hopeful sign that a proposal that has been in the works for years might finally be headed towards a groundbreaking.
During their February 7 meeting, Jersey City's planning board approved changes to a project known as Monticello Triangle. The endeavor is looking to redevelop several triangle-shaped parcels at 4-12 Fairview Avenue, 221-227 Fairmount Avenue, and 220-238 Monticello Avenue into a modern mixed-use complex.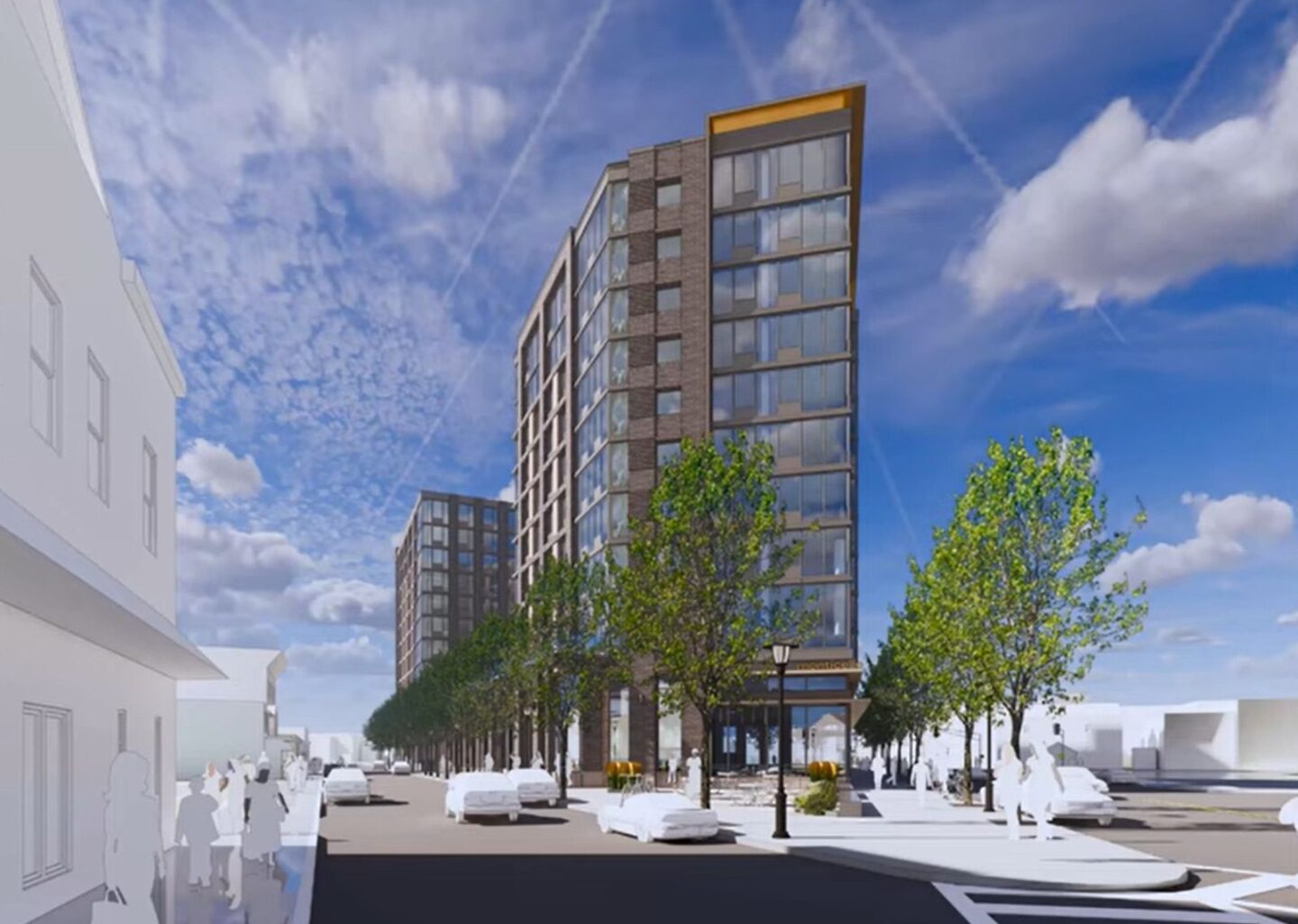 The company behind the project is simply called Monticello Equity Properties LLC and the building has been designed by Hoboken-based MHS Architecture. The latest version is still slated to rise ten stories and about 119 feet and includes 304 residential units that break down as 99 studios, 142 one-bedrooms, and 63 two-bedrooms.
Eight of the residences in the future complex will be set aside as affordable housing for those with moderate incomes, which can range between 50% to 80% of the Area Median Income (AMI).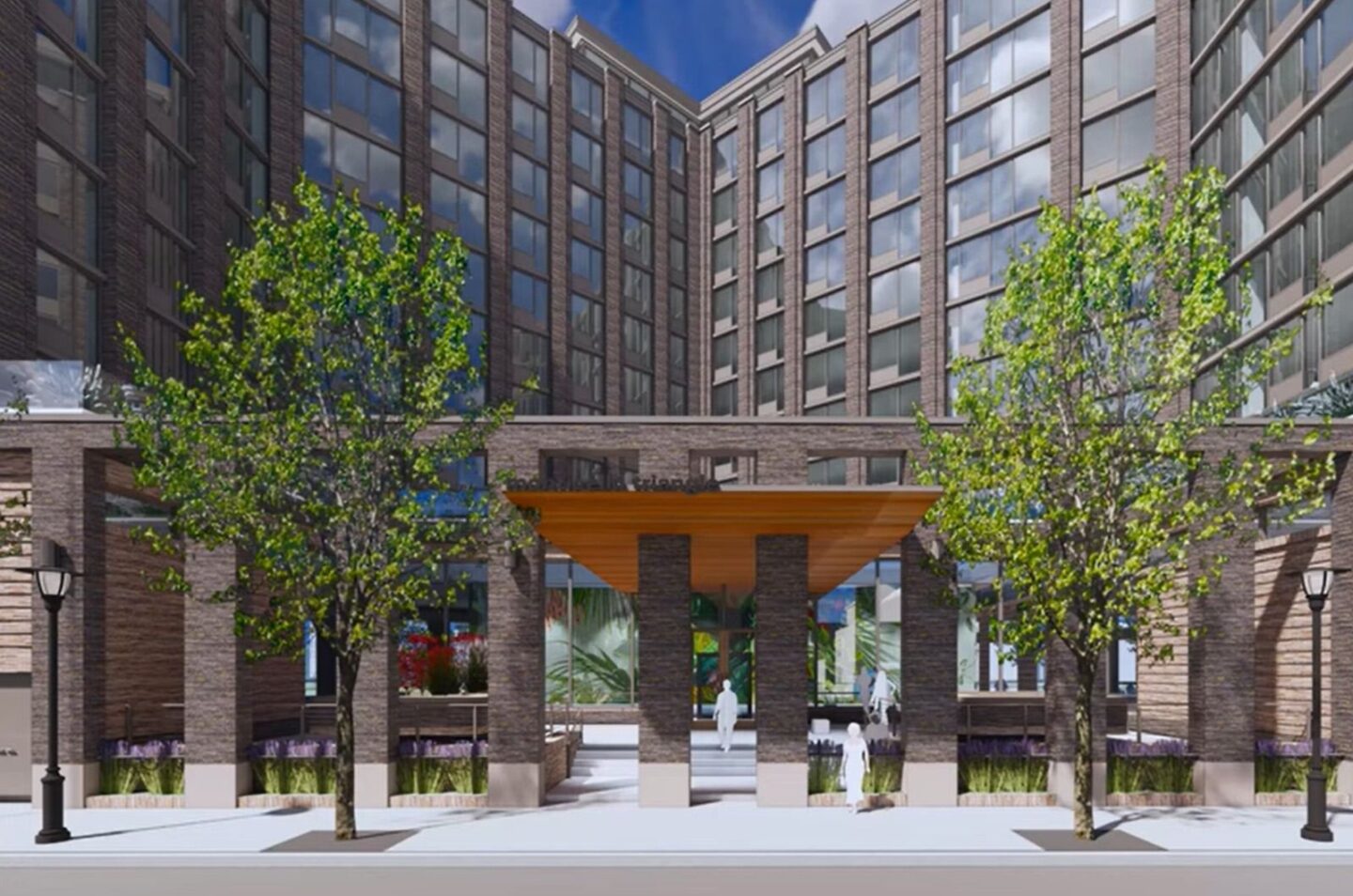 Outside of the living spaces, the ground floor of Monticello Triangle will sport 9,285 square feet of commercial retail space plus a 2,820 square foot public plaza and green space area. The redesign of the project added a colonnade and entry canopy to the landscape.
A parking garage including 125 spaces will be included at the complex, the revamp of which eliminated a previously planned triple stacker parking system and replaced it with a sub-cellar level. 117 bicycle parking spaces will also be featured in the building.
The most notable change in the latest Monticello Triangle version is probably in the exterior, which will now utilize darker shades of gray brick, metal panels, and metal trim alongside glass components.
The land on which the future project could rise has been vacant for years, but the development has not gained much traction in terms of moving forward. Jersey Digs first reported on the proposal back in 2018 and despite the latest approvals, a groundbreaking date for the development has not been announced.