A Passaic County corner that has long included a gas station, an auto repair business, and a house could become the site of a mixed-use development.
Plans filed with the City of Clifton call for constructing a new building at 453 and 463 Lexington Avenue, two properties located by Clifton Avenue.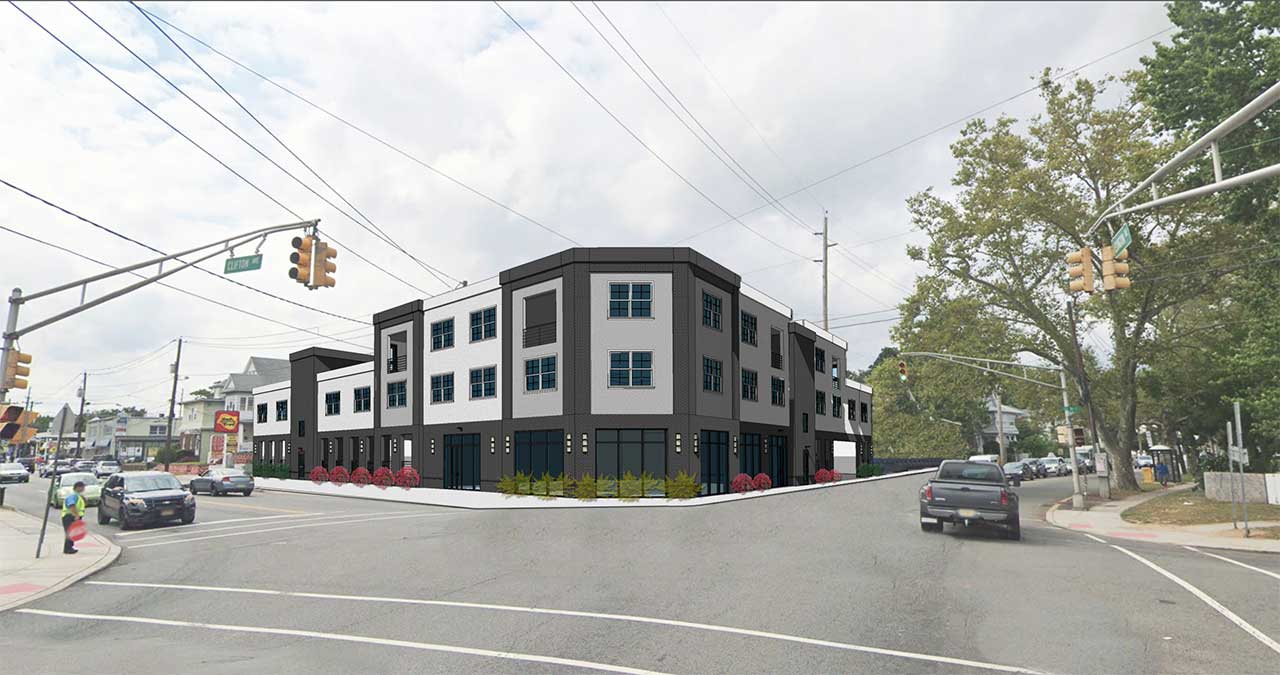 An application from Tsungas Petroleum, Inc. principal Johan Kafil that was released by Clifton's municipal government states that the project would include up to 16 one-bedroom and two-bedroom residential units along with retail space and parking
The agenda for the Clifton Board of Adjustment's December 2 meeting also stated that up to 16 units would be included, but an August 31 narrative summary from Feeney & Dixon, LLP that was included with the application materials stated that "in order to better satisfy the bulk requirements and decrease the over-all [sic] intensity of the residential use," the unit count was reduced to 12.
Site plans from Bertin Engineering Associates show that there would be 32 parking spaces, room for three different retail tenants, private terraces, and a "common accessible terrace."
The 453 Lexington Avenue parcel, which is also known as 222 Clifton Avenue, has contained a Gas Trac location and Bernie's Auto Repair over the years. However, the narrative summary stated that the service station on the premises was "currently closed" and that the existing multi-family residence was "currently vacant and not occupiable due to a house fire."
Located between Clifton's Botany Village and Main Avenue business districts, the properties are also situated across Lexington Avenue from Hird Park. New Jersey Transit's 744 bus to Haledon, Passaic, Paterson, Prospect Park, and Wayne stops on weekdays and Saturdays at the corner of Clifton and Lexington Avenues.
The Board of Adjustment's December 2 agenda noted that this matter is being continued to December 16.
Note to readers: The dates that applications are scheduled to be heard by the Clifton Zoning Board of Adjustment and other commissions are subject to change.
Related: