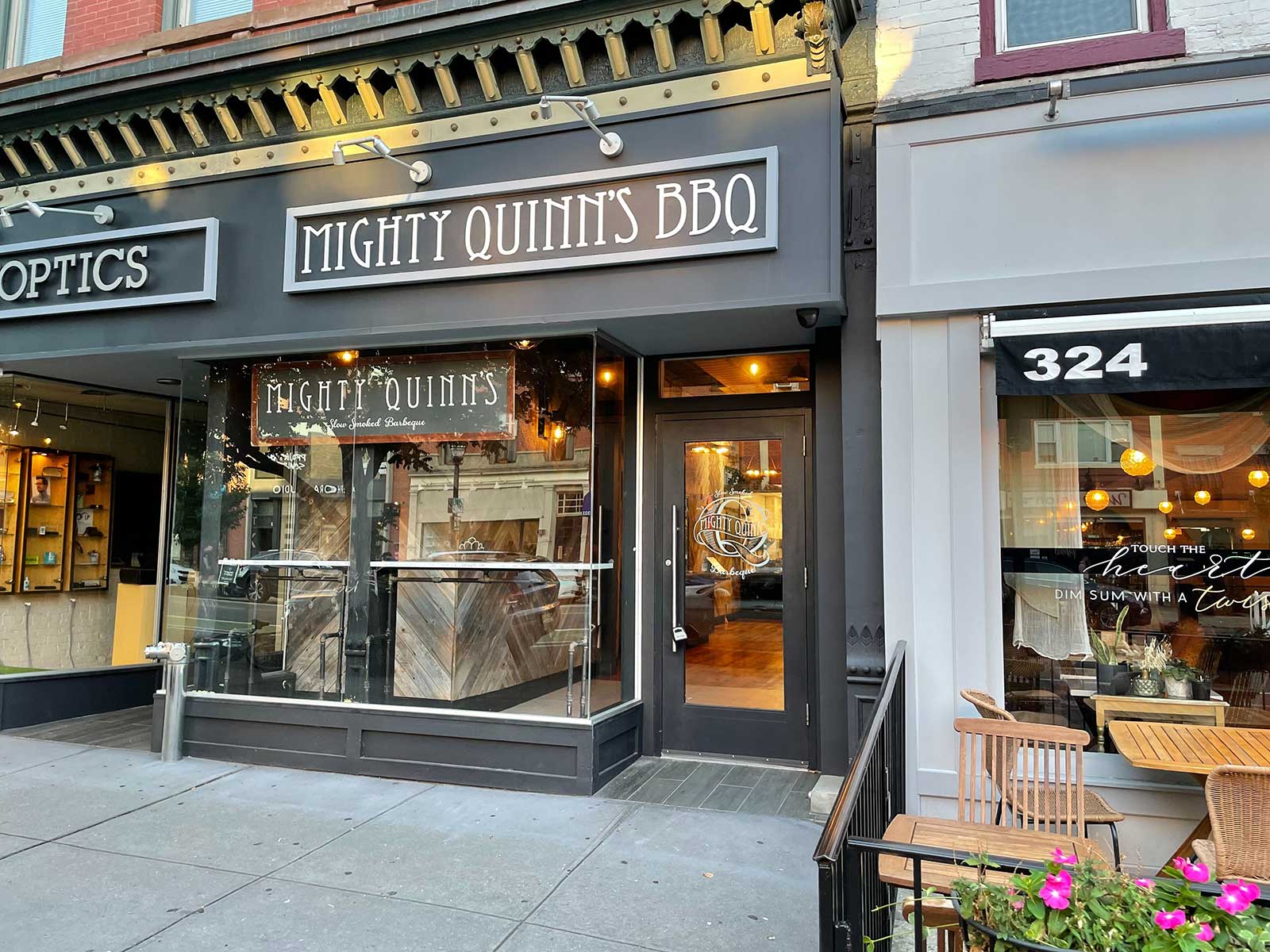 New York City barbeque spot Mighty Quinn's has officially launched their Hoboken outpost. This is their second New Jersey restaurant.
Last summer, Jersey Digs broke the news about the impending arrival of Mighty Quinn's at 322 Washington Street. While it took a little longer than anticipated to get up and running, the restaurant quietly began pick-up and delivery orders earlier this week.
Mighty Quinn's, which celebrates "cooking the old school way," started over a decade ago with co-founder Hugh Mangum serving his brisket and pulled pork out of a mobile smoker hitched to his pickup truck in Brooklyn. The eatery set up its first brick-and-mortar location in the East Village and went on to win Zagat's Best New Restaurant in New York back in 2013.
The restaurant currently has five locations in Manhattan, an outpost in Yankee Stadium, a Garden City spot on Long Island, and a space in Clifton off Route 3. Mighty Quinn's focuses on "Texalina style" eats that fuse the barbecue traditions found in both Texas and the Carolinas.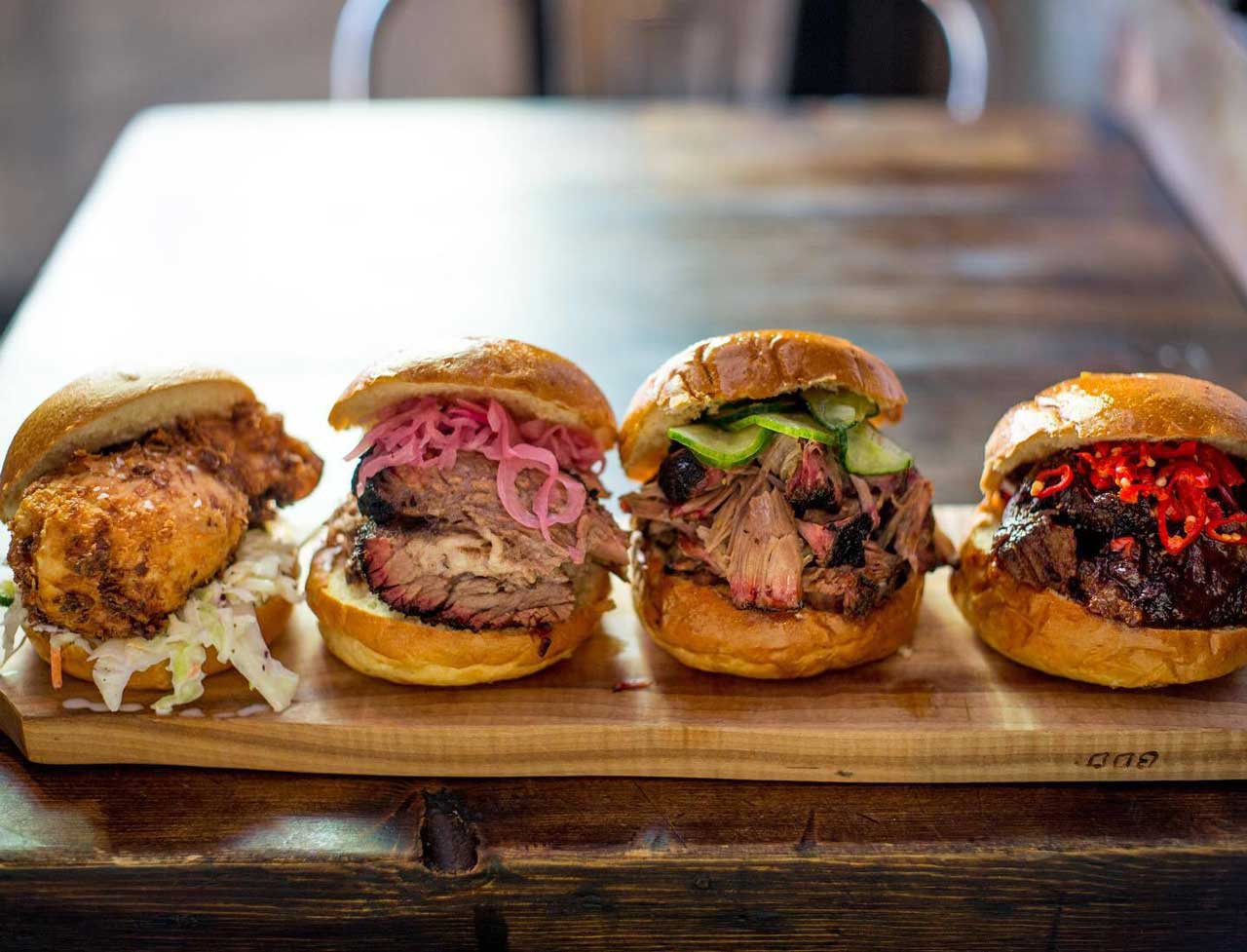 Highlights at Mighty Quinn's include a "brontosaurus rib," which is smoked for over 12 hours. Pulled pork, brisket sausage, wings, and sandwiches are featured on the menu, as are sides like burnt end baked beans, sweet corn fritters, sweet potato casserole, and dirty fries smothered with burnt ends, chili-lime sauce, red onions, and scallions.
Their Hoboken location features both counter service and an ordering kiosk with limited indoor seating. Online ordering is available through Mighty Quinn's website and the restaurant is currently hiring amid the launch.
The hours for Mighty Quinn's Hoboken location span from 11:30 a.m. to 9:00 p.m. Sunday through Thursday, with the restaurant staying open until 9:30 on Friday and Saturday nights.