A heralded New York City eatery that has shifted its strategy amid COVID-19 will officially be bringing its smoked meats and tasty side dishes to the Mile Square City.
Mighty Quinn's Barbeque announced its entry into Hoboken via signage on the windows at 322 Washington Street. The restaurant, which celebrates "cooking the old school way," has lasted a decade in the industry after starting with co-founder Hugh Mangum serving his brisket and pulled pork out of a mobile smoker hitched to his pickup truck in Brooklyn.
The eatery set up its first brick-and-mortar location in the East Village and went on to win Zagat's Best New Restaurant in New York back in 2013. Mighty Quinn's focuses on "Texalina style" eats that fuse the barbecue traditions found in both Texas and the Carolinas.
The chain currently operates five locations in Manhattan, an outpost in Yankee Stadium, and a Garden City spot on Long Island. The only New Jersey outpost lies in Clifton off Route 3, although Mighty Quinn's previously ran a now-shuttered spot inside Garden State Plaza in Paramus.
Highlights at the restaurant include a "brontosaurus rib," which is smoked for over 12 hours. Pulled pork, brisket sausage, wings, and sandwiches are featured on the menu, as are sides like burnt end baked beans, sweet corn fritters, sweet potato casserole, and dirty fries smothered with burnt ends, chili-lime sauce, red onions, and scallions.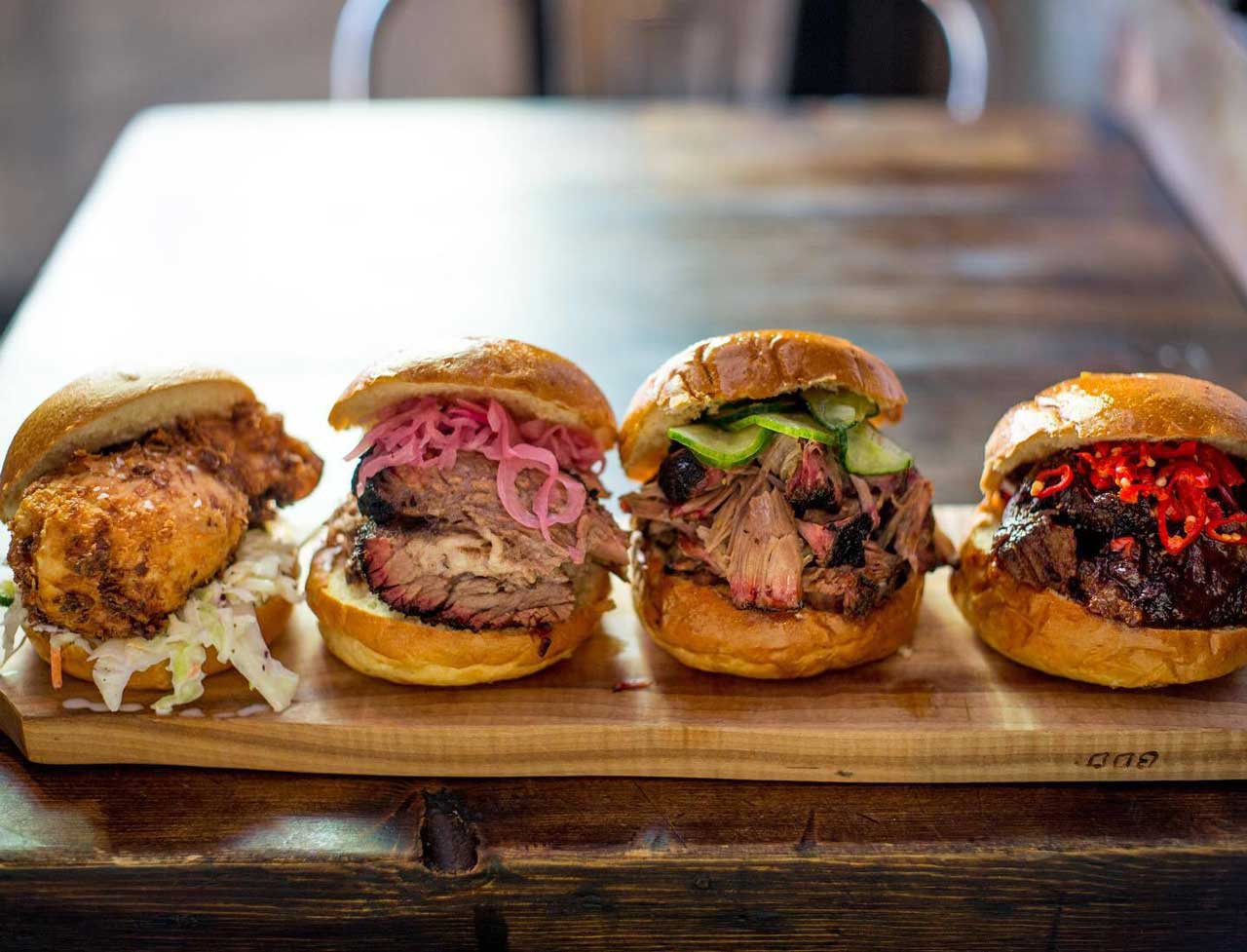 The brand has shifted to more of a takeout model amid the pandemic and the smaller Hoboken space leads one to believe that will remain a focus. An inquiry placed to Mighty Quinn's regarding their Hoboken outpost has not been returned and a timeline for the restaurant's opening has simply been posted as Fall 2021.
After years of Jersey City being invaded by NYC restaurants, Big Apple eateries have turned to Hoboken. The city's upcoming New York-based food options include Sticky's Finger Joint, Brooklyn Dumpling Shop, Jackdaw, and Chip City Cookies.