"Working hard will only get you so far, but working on yourself and getting better as a person will bring you to the highest levels." This is what Michael Hern, leader of Luxury Living By Michael Hern of Prominent Properties Sotheby's International Realty, interjects at every team meeting. And it's working. After another uncertain and unpredictable pandemic year, the team shattered its previous record and ended 2021 with over $160 million in sales and over 375 transactions.
Michael Hern's team has dominated the New Jersey Gold Coast real estate market since 2010, no doubt because of Michael's dedicated leadership, commitment to his clients, and a sincere focus on developing his team. By creating a passionate collaborative culture, Michael has grown the team to 12 agents and five administrators, easily and seamlessly able to meet buyers' and sellers' growing needs.
Luxury Living By Hern offers a comprehensive service to its clients, from the Listing Coordinator to the Director of Operations and the Marketing Director, providing a stress-free team experience that is setting the industry standard. "Our team success is simply quantified by our service level. We will grow or fall based on the quality of service we provide. My team knows this and owns the mindset that we are here to serve at the highest level possible, with no excuses," Michael said in a podcast interview. The team's continued growth is recognized nationally and they have been ranked as one of the best teams in America for production by REALTRENDS.
Michael Hern, however, wasn't always in real estate. After college, he was actively pursuing a career as a high school health and physical education teacher in Hudson County, hoping to provide the next generation with the same positive experience of sports and mentorship that he had growing up. But before he could land that teaching job, a top-producing real estate agent approached him and the rest is history.
Michael started as a buyer's agent and began to learn the ropes, loving everything about the industry, especially the "you will get out of this business what you put into this business" philosophy. As a former athlete and someone who planned to dedicate his career to teaching, coaching, and mentorship, that idea of getting as much as you give really spoke to him.
Michael and his team value the community they serve and love every opportunity to give back. From playing Santa for The Salvation Army Toy Drive every year to simply handing out free coffee at the ferry terminal, his civic pride and engagement are his way of saying thanks. "None of this would have been possible without the continued support of the community. I am so thankful for the trust that my friends and neighbors have awarded me and I hope to continue to show them how much I appreciate them," said Michael.
He lives in West New York, New Jersey, at Port Imperial with his fiancée, Lauren, and their dog, Bruno. "I live here because I love everything this area has to offer. Port Imperial offers access to NYC via ferry, NJ Transit Bus, or even by car using the Lincoln Tunnel or George Washington Bridge. It's the hybrid of city living and suburbia. You have all the conveniences of the city, but more space inside and outside of the home. It is kid-friendly, dog-friendly, and overall a great place to reside," said Michael.
He is also very close to his family, even working with his sister Stephanie and his brother Jason every day. Their mother Marlene is a two-time cancer survivor and resides with their father Michael Hern, Senior, in Myrtle Beach, South Carolina. And as for wedding plans, Michael and Lauren are still optimistic after their wedding was canceled twice due to the pandemic. "We know it will eventually happen and be better than ever," Michael said.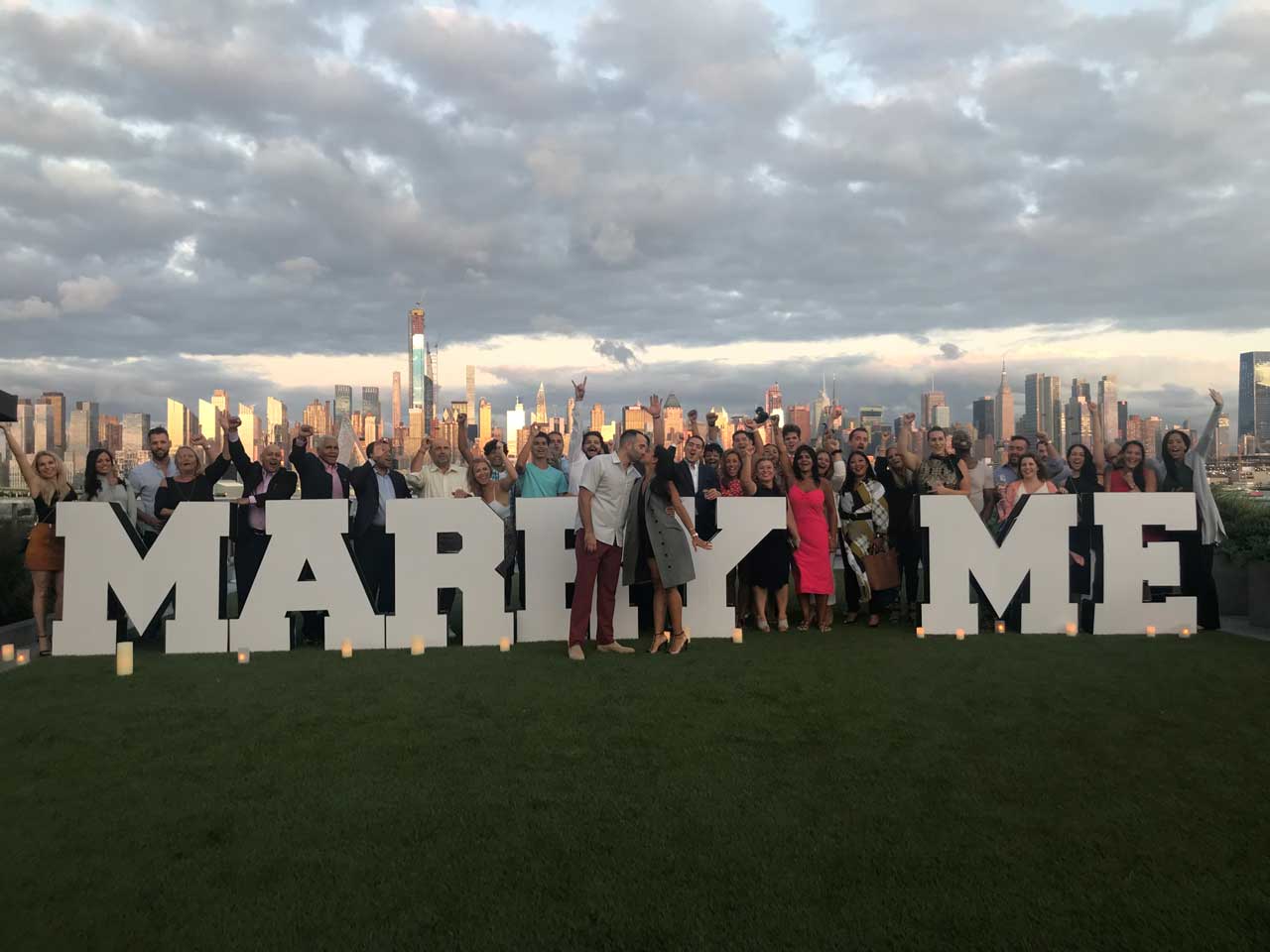 Luxury Living By Michael Hern of Prominent Properties Sotheby's International Realty specializes in NJ Gold Coast real estate – along the Hudson River from Jersey City to Fort Lee.
Michael Hern is a licensed Realtor® and Sales Associate at Prominent Properties Sotheby's International Realty, as well as an NJAR Circle of Excellence Platinum award winner from 2014 to the present.
Michael can be reached at 973-477-7175 or [email protected]. You may also visit him on Instagram at @luxury_living_by_mh and at his website luxurylivingbymh.com.