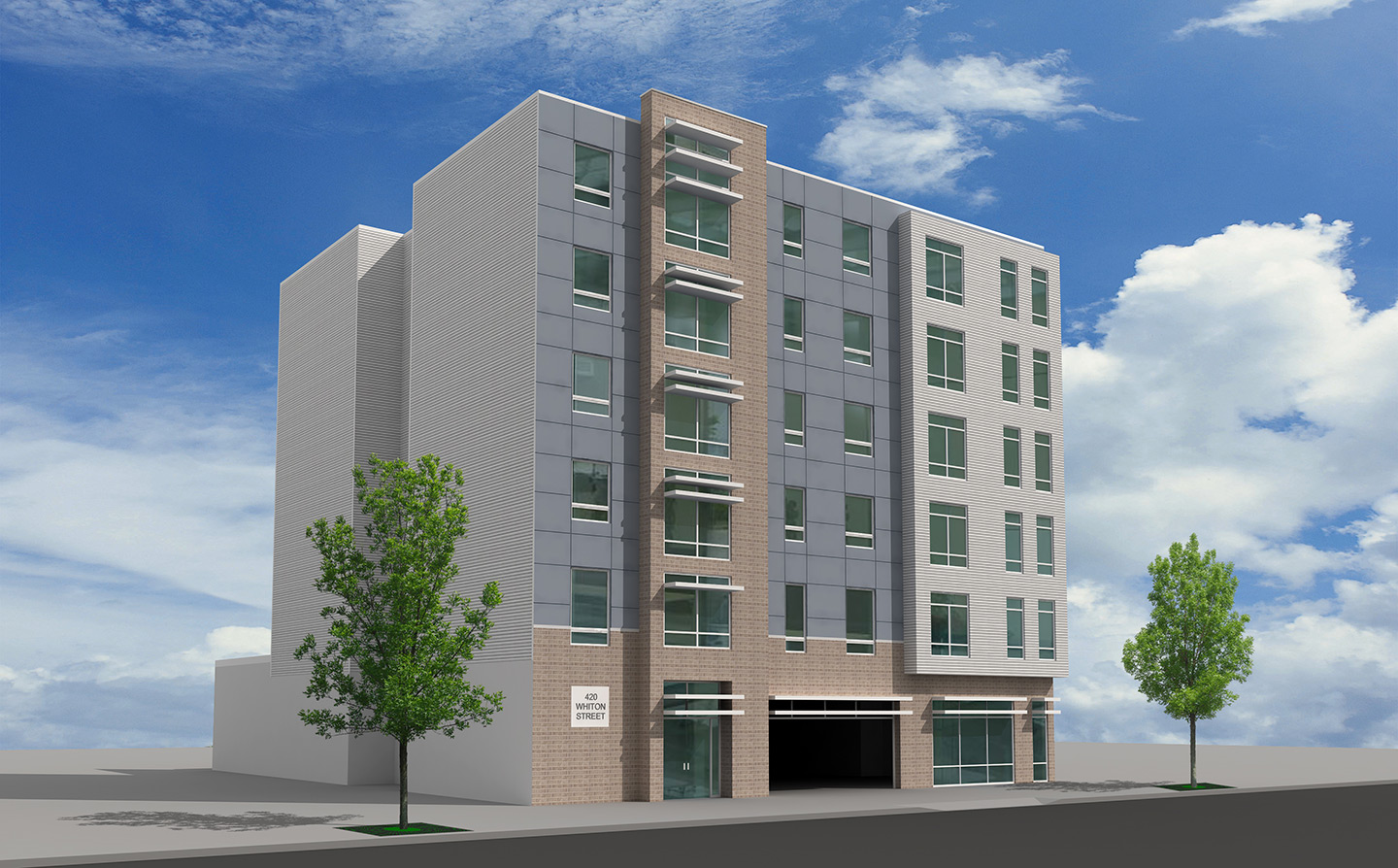 In another sign that Jersey City development continues to push further into neighborhoods outside of Downtown, the Planning Board recently approved a new project at 420-424 Whiton Street in the Lafayette neighborhood. The project, which falls within the Morris Canal Redevelopment Plan, is being developed by Tovaste Management.
Designed by Hampton Hill Architecture, the project consists of a new 6-story building with 30 residential units, two of which will be dedicated affordable housing. Units are a mix of one-bedroom, one-bedroom plus den, and two-bedrooms. Select units feature large private terraces.
On the ground floor of the building will be 13 covered parking spaces as well as a bike storage room. On the roof of the building, there's a roof deck amenity space planned.
The building will be clad in a pairing of brick, aluminum and concrete fiber paneling. Solar awnings will adorn certain units.
With the Planning Board's Ok, the project moves one step closer to beginning construction. It joins ranks with other Lafayette developments including the now-open Baker Building as well as the soon-to-break-ground 312 Pacific Avenue.
[gmap height="250px"]424 Whiton St, Jersey City, NJ 07304[/gmap]
424 Whiton St, Jersey City, NJ 07304