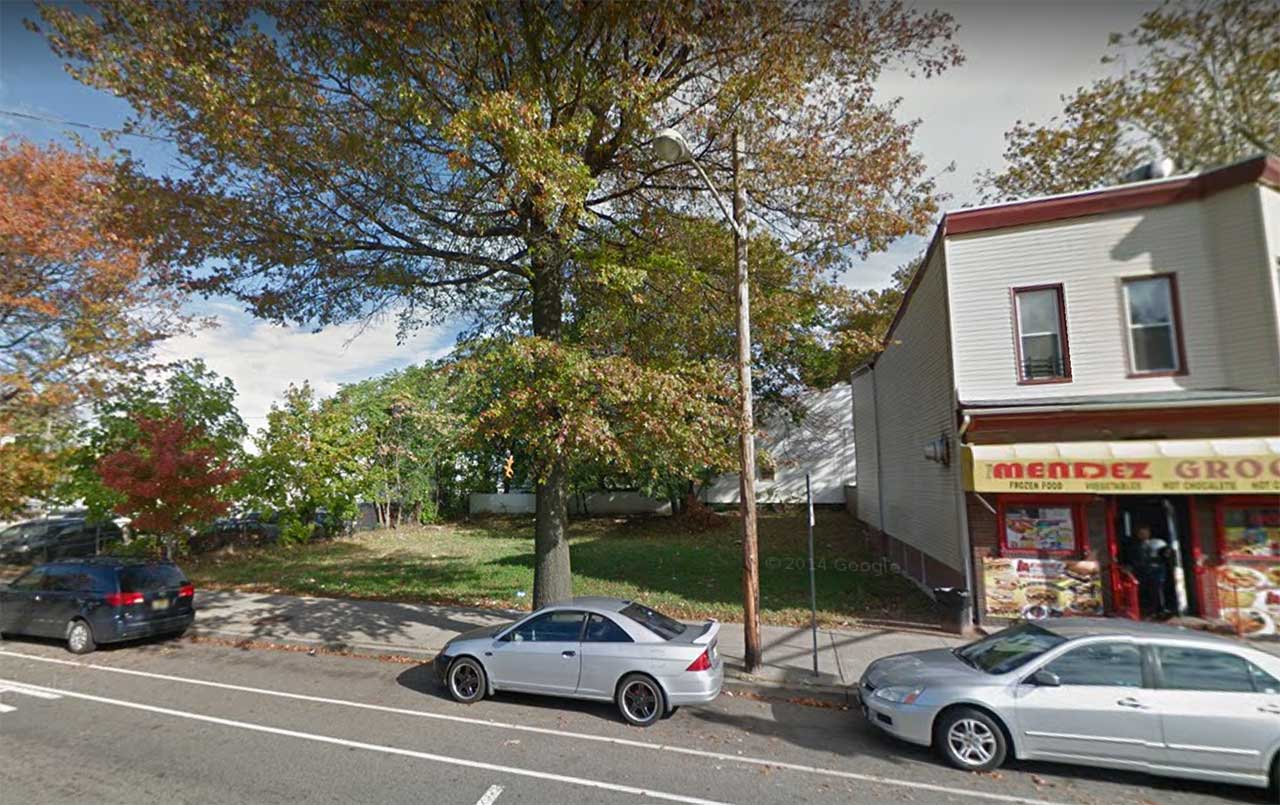 A new residential development has been proposed on West Side across from Lincoln Park at 272-276 Duncan Avenue, between Mallory Avenue and Plainfield Avenue, in Ward B. According to a legal notice, the building is slated to include 12 residential units.
It is being proposed by Jersey City resident Farzana Ali, who acquired part of the premises in 2014 for $105,000 from the Lasani Group, according to NJ Parcels data. The property, located between the Mendez Grocery bodega and a parking lot, has long been a vacant tract.
Ali is seeking Minor State Plan approval with variances from the Jersey City Zoning Board of Adjustment in order to construct the project. The Board is slated to hear the proposal during its meeting on Thursday, August 17th at 6:30pm at City Hall. A community meeting regarding the project with local residents and the West Side Community Alliance was held back in February, according to the Our Moon is Full blog.
Should the building be approved, in addition to Lincoln Park, residents of the development will be situated within a 15 minute walk of McGinley Square, Saint Peter's University, and the West Side Avenue business district, as well as New Jersey Transit bus lines 1, 10, 80, and 119 to Newark, Journal Square, Bayonne, Exchange Place, and Manhattan.