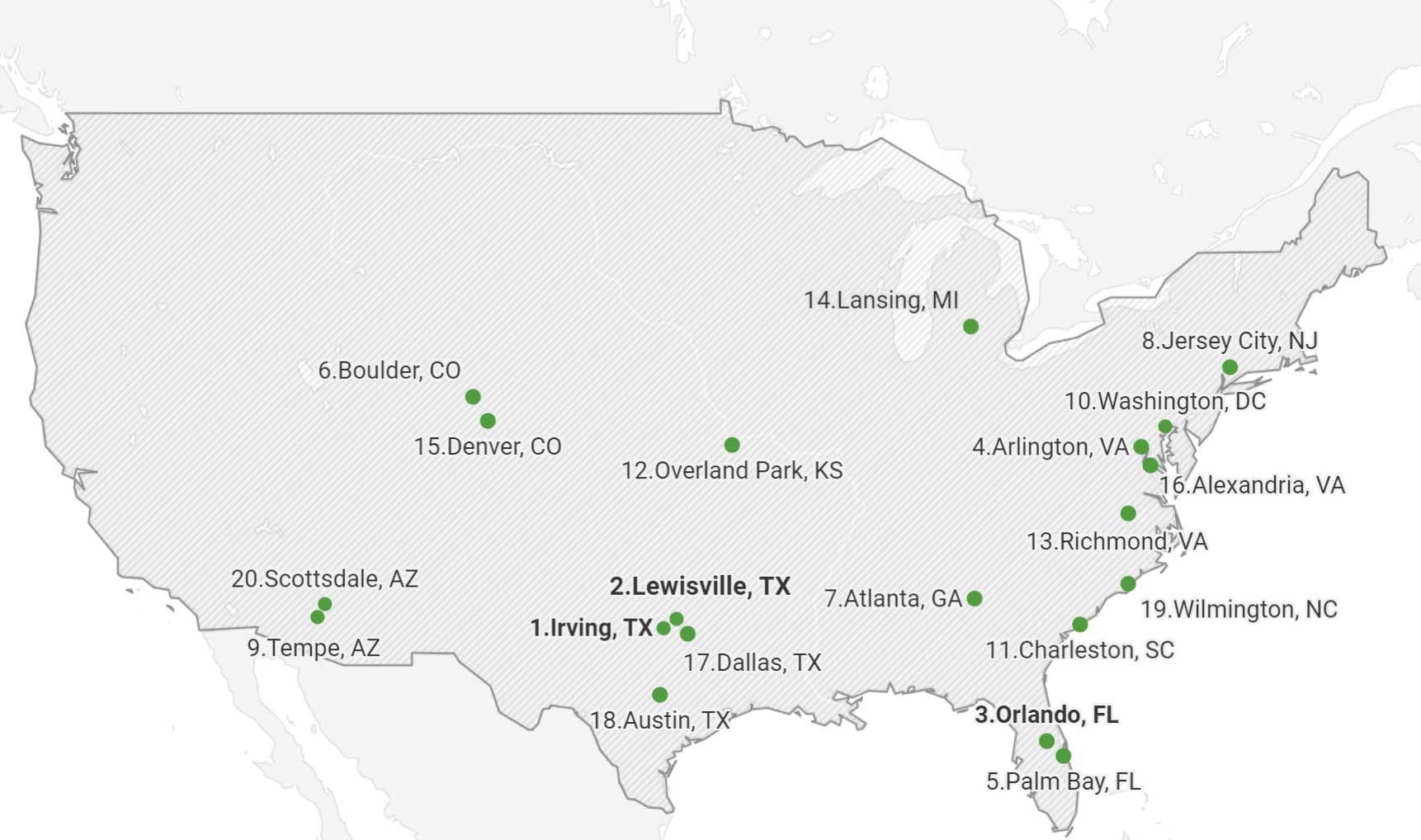 Jersey City has apparently had a population boom among renters that skew younger, as a recent report claims that the city saw three renters moving in for every one that moved out.
StorageCafe recently released a study that considered where renters are moving nationwide amid a housing crunch. The company, an online platform that provides storage unit listings, considered over 3.4 million rental applications through RentGrow from across the county's largest 257 markets with populations over 100,000.
The study then calculated each destination city's relative renter migration by taking the inbound moves and subtracting the outbound ones as a proportion of its population based on U.S. Census data. The methodology landed Jersey City as having the eighth-highest net gain in renter population over 2021, making it the highest-ranking city in the Northeast.
Jersey City welcomed out-of-state renters from cities like Philadelphia and Chicago according to the report, but it comes as little surprise that New York City residents are still the top import. A whopping 72% of Jersey City's new renters came from the Big Apple, with 69% of those total inbound movers being classified as falling into the Millennial generation.
19% of Jersey City's new residents can be considered part of Generation Z, according to the study. It concluded that bigger spaces played a big factor in the moves, as newcomers from New York City gained 9% more room in their Jersey City apartments while Chicagoans attained 8% more apartment space.
The top cities for net renter migration were both found in Texas, with Irving and Lewisville in the Dallas-Fort Worth Metroplex taking the top two sports at luring in renters last year as a percentage of the population. The study concluded that interest in rental housing surged last year, with a 10% increase in total renter applications in comparison to 2020.