In another sign that the fringes of downtown can't escape Jersey City's building boom, a two-story auto facility and parking area at 400 Newark Avenue may soon be disappearing in favor of more residential development.
Formerly home to Roy's Motors in a neighborhood that has historically been somewhat industrial in nature, local developer Weingarten Group has proposed a seven-story, 25-unit residential development on the property that will rise almost 80 feet. The company is quite familiar with the area, as they are behind the 380 Newark Avenue project currently under construction right next door to their latest proposal.
Unlike 380 Newark's condominiums, 400 Newark's documents refer to their units as market-rate, seeming to imply that the apartments would be rentals. They break down as fifteen 1-bedroom, 1-bathroom units and ten 2-bedroom, 2-bathroom ones. East Rutherford-based Inglese Architecture & Engineering designed the elevator-equipped building, which would also include 12 parking spaces and spots for eight bicycles in a ground floor garage.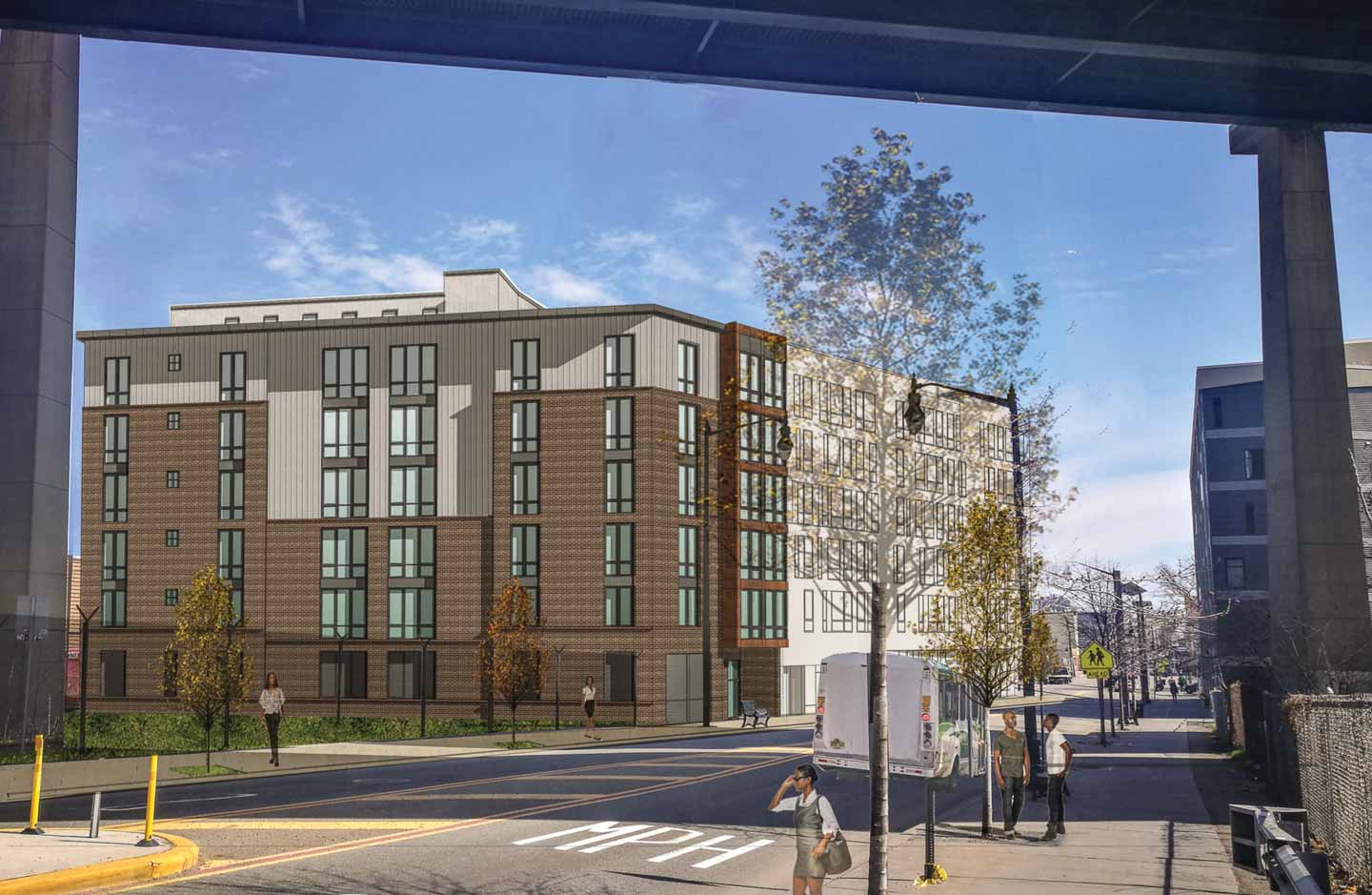 The seventh story of the property is to be exclusively used as a roof deck that paperwork for the project refers to as a "library/lounge" area. Renderings of the 1,514-square foot lounge include ping pong and pool tables, plus seating sections. A LiveRoof Lite green roof system would be included in five separate outdoor sections of the lounge, which is designed to reduce water runoff in the neighborhood.
400 Newark Avenue is in a Neighborhood Commercial District and, per zoning rules, would require five different variances as currently pitched to gain approval. They would need ones for number of stories (five are currently allowed), for number of parking spaces related to both vehicles and bicycles (25 and 12 are required, respectively) and two separate variances for parking stall size and width.
Weingarten's Group's plans were recently presented to both the Hamilton Park and Village neighborhood associations, however, they have not yet been submitted to the zoning board.