One of Jersey City's largest transit hubs will be welcoming another restaurant later this year as the fast-growing Hummus Republic is slated to open on the ground floor of a prominent office building.
The California-based company, first launched in 2013, has been rapidly expanding in the Garden State. Hummus Republic has opened restaurants in Long Branch, Morristown, and North Brunswick over the last two years and their Jersey City outpost at the recently renovated 2 Journal Square will be their fourth New Jersey spot.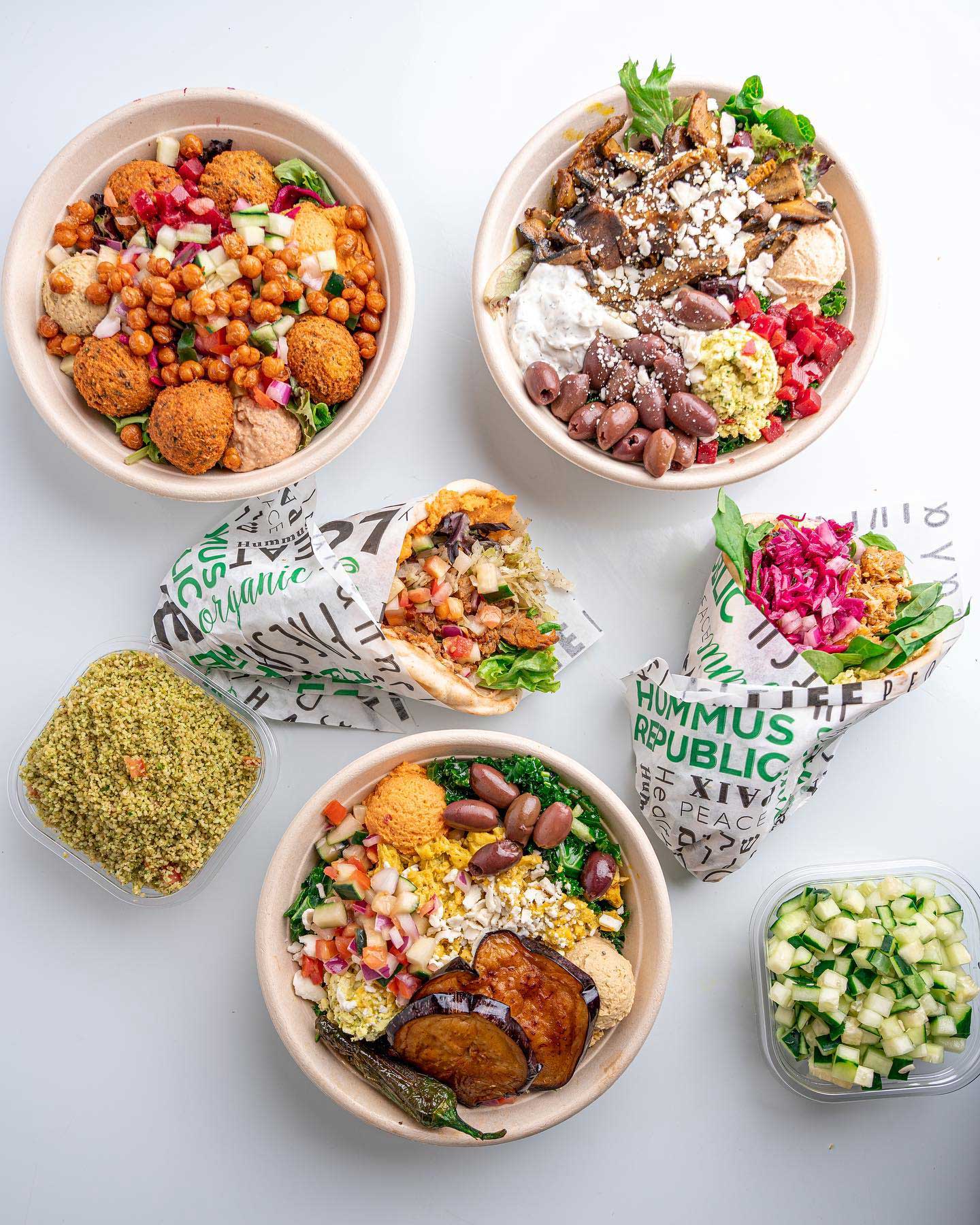 Hummus Republic will be opening inside the former BurgerIM space that faces John F. Kennedy Boulevard. The fast-casual restaurant lets people customize their own Mediterranean-style wrap, pita or bowl by first choosing from different bases that include organic Mediterranean couscous, kale and warm garbanzo beans.
Diners can then pick from hummus options that include a kalamata olive variety, a harissa hummus, a roasted eggplant, or a tzatziki style. Proteins like Moroccan steak, lemon chicken, shawarma, or a plant-based vegan beef can be added alongside a collection of toppings to round out the meal.
Hummus Republic offers a variety of vegan, vegetarian, and gluten-free options and are committed to sustainability, as the restaurant's cups, bowls, cutlery, and straws are all compostable. The hours at the Jersey City location have not been announced, but most of the company's restaurants are open from 11 a.m. until 9. p.m.
New Jersey residents will be hearing more from Hummus Republic over the coming year, as there are franchised restaurants currently under construction in both Paramus and Metuchen. Those interested in updates on the latest openings can follow the company on Instagram at the handle @hummusrepublic or via their Jersey City-specific account @hummusrepublicjsq.