Home
Tags
2 Journal Square
Hummus Republic will be opening its fourth New Jersey outpost in Jersey City and the company has several other Garden State restaurants in the works.
The healthcare giant will be setting up shop in 53,000 square feet of space at the prominent office building.
A unique franchise has just inked a deal to bring naan pizzas, paneer pies, and more traditional Italian offerings to space in Journal Square.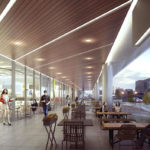 A gourmet burger franchise will be opening their latest location on the ground floor of a Journal Square office building.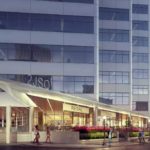 One of the neighborhood's more prominent buildings is getting a re-work that includes large ground-floor storefronts with potential outdoor seating.