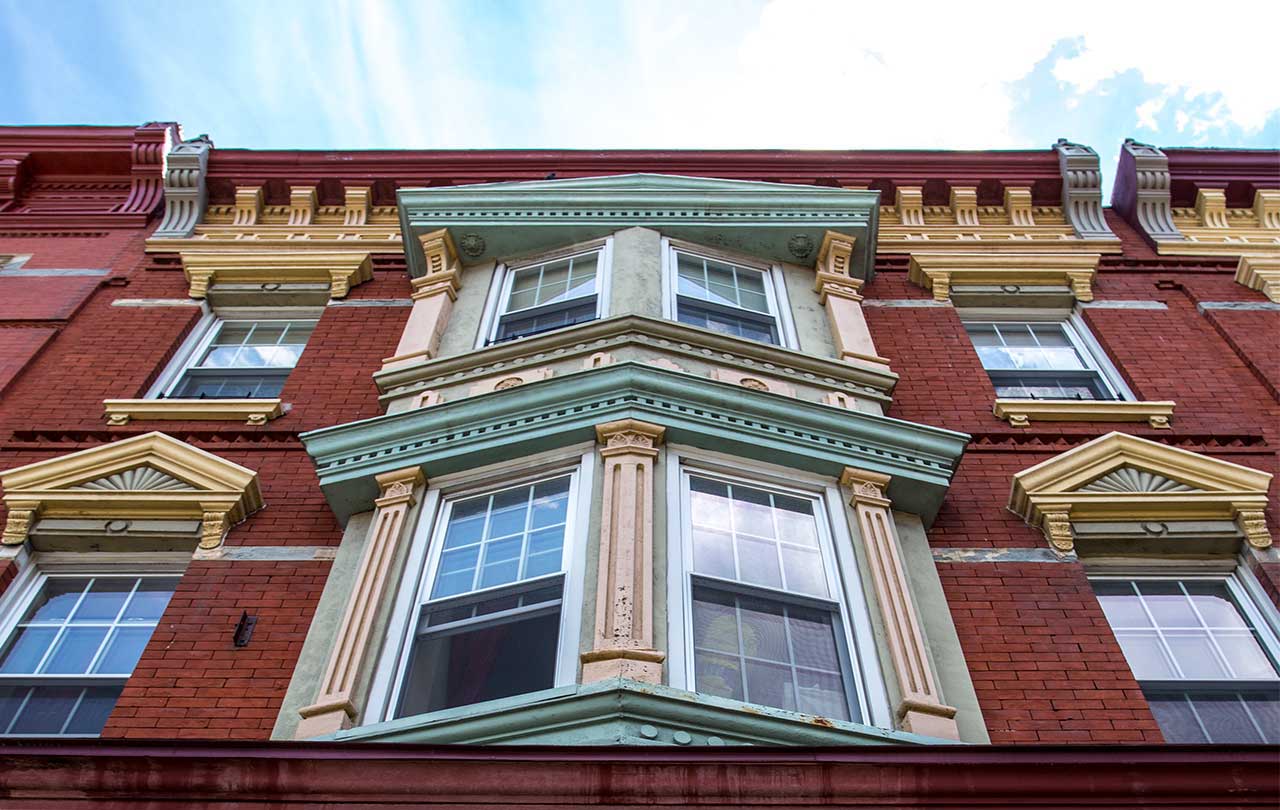 Areas outside of Downtown Jersey City somewhat mirrored what went on along the waterfront during the first quarter of 2019 from a real estate perspective, but a notable decrease in days on market in several neighborhoods demonstrates that demand is getting stronger in Hudson County's more affordable enclaves.
The best news in Pure Properties' 2019 Q1 Market Report probably comes out of Bayonne, a city long touted as the next area poised for appreciation. Condo owners who recently invested in the Peninsula City have seen their faith rewarded, as year-on-year median condominium prices increased an impressive 45% to $240,000. Several sales within the Boatworks townhome community buoyed the numbers, but it's worth noting that the total sales volume of 1-4 family homes in Bayonne decreased 31% in 2019's first quarter, while condo transactions were off 16%.
Rents in Bayonne remained unchanged year-on-year at $1,550/per month — the most affordable price point in southern Hudson County. Bayonne's neighbor, Jersey City's Greenville, also saw generally good news with the calendar change and homes in the area have become in demand. While there was a 22% decrease in 1-4 family home transactions from the previous quarter's 42, listings were on the market for an average of 47 days, a 24% drop from Q1 2018. Their median sale price was $377,500, off 1% in the quarter but a 9% increase from Q1 2018.
On the flipside, condominiums in the neighborhood faired poorly in the quarter, with average sales prices clocking in at $225,950, a 43% dip in the quarter and off 27% year-on-year. Greenville's rental market saw a modest boost in the median rental price, up 4% year-on-year to $1,725.
Heading north, both Journal Square and West Bergen saw modest year-on-year sale price increases of 3% when it came to 1-4 family homes, with average sale prices clocking in at $560,000 and $380,000, respectively. Like most of Hudson County, total transactions in both neighborhoods were down in the quarter, with the biggest drops hitting condos in both neighborhoods at over 45%.
A familiar bright spot was again found in The Heights, an area that is on a seemingly unstoppable upward trajectory. 2019's first quarter was more modest by the neighborhood's lofty standards, but the average sales price for a 1-4 family home still was up 3% and clocked in at $660,000. Condominiums in the neighborhood averaged a $503,000 sales price, just a 1% gain in the quarter but a whopping 42% increase from this time last year. That surge has been partially fueled by new construction townhomes perched along Ogden Avenue sporting NYC views, some of which have been able to fetch upwards of $750,000 per unit.
The only significant drop in values over 2019's first quarter was in Bergen-Lafayette (BeLa), a neighborhood that has been notoriously hard to pin down due to the low number of transactions. Median sales prices for 1-4 family homes here fell 19% in the quarter to $437,500 and while that's substantial, that should be seen as a normalization after the area boasted strong year-on-year growth of 36% in Q4 of 2018.
BeLa is a relatively small neighborhood experiencing a surge in investor interest, so ebbs and flows in median prices are heavily influenced by the nature of the housing stock. Breaking down the neighborhood's sales, there were just 10 1-4 family transactions in Q1 of 2019 and they ran the gamut; the highest sale price of $653,000 was for a new construction home, while the low of $113,000 was paid for a home in need of total rehabilitation.
Some of Jersey City's outer neighborhoods saw a Downtown trend of increased rental transactions spring up in their neck of the woods. Bergen-Lafayette, albeit with less inventory, saw a 53% increase in rental transactions during 2019's Q1, while The Heights saw 39% more leases signed in the quarter and Journal Square rental volume increased 21%.
Related: