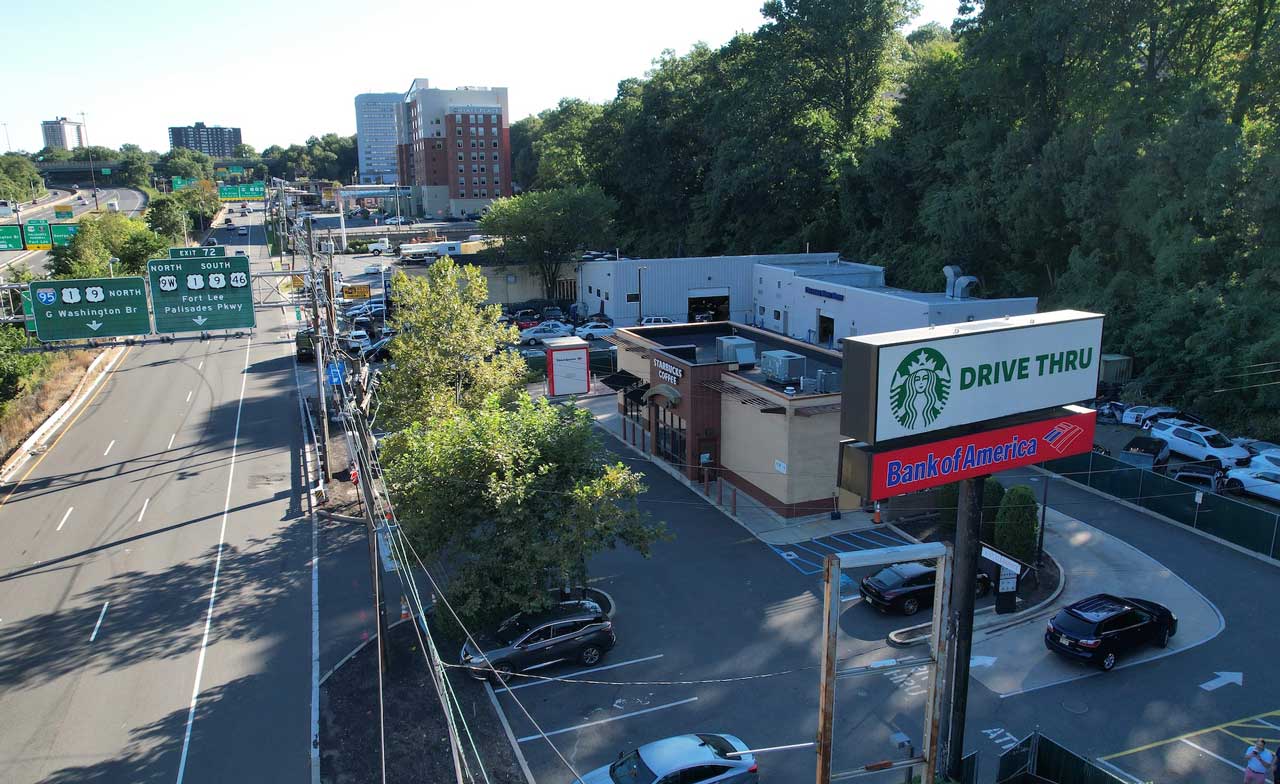 JDA Group LLC (JDA) recently expanded into the Bergen County retail real estate market with the acquisition of 2215 Route 4 East in Fort Lee, New Jersey.
There is a 1,800-square-foot retail building fully occupied by a Starbucks Coffee store and a free-standing Bank of America ATM kiosk on the nearly half-acre site. Both businesses offer drive-through services.
The $5.55 million, off-market transaction was organized on behalf of both the buyer and seller by JLL's J.B. Bruno, Director, Capital Markets, who is based in the commercial real estate services firm's Morristown office.
The seller, 2215 Route 4 Associates, is an affiliate of Moonachie, N.J.-based Weiss Realty Co. Inc. They were additionally represented by William Fiore of Newark, N.J., law firm Meyner and Landis.
"This deal is an exciting step for our company," said JDA's CEO, Greg Dell'Aquila. "In addition to giving us a great opportunity to acquire our first stand-alone retail property in Northern New Jersey, it adds two national, credit-rated tenants to our expanding portfolio — a move aligned with our vision for future growth."
2215 Route 4 is situated on the eastbound side of one of the region's most heavily trafficked thoroughfares. Developed in 2008, it is the last convenience stop for Manhattan-bound travelers before they cross the George Washington Bridge.
Timothy Connell, V.P. of JDA, noted that the property's prime location and convenience were key considerations in the acquisition. "Drive-through service has long been a desirable feature of highway retail," he said. "Further, over the past 18 months as the sector has been put to the test, this pandemic-proof design has afforded tenants the ability to operate successfully and safely under the most challenging of environments."
JDA Group LLC is a Hoboken-based full-service real estate development company.