Hoboken Modern, the quirky store on Fourteenth Street that sells vintage and mid-century furniture and tchotchkes, has announced that it will move this month up the hill to the former Yardley factory building on 600 Palisade Avenue in Union City.
The Hoboken location opened for the last time on Saturday, July 13. The store will reopen in a larger showroom on September 7, 2019.
The narrow Hoboken space is presently sandwiched between The V Spot salon and the Parquet Floor showroom.
Owner John Moldauer said, "With a narrow store, it's been difficult to set spaces and displays the way I have wanted to. Also, a larger space will provide more selection and ability to stock items people are asking for." He added that the new location "has ample free and easy parking."
Moldauer said he doesn't know yet who will occupy his old space. "Hopefully something good," he said, "as I live a block away."
The store, which describes itself as "vintage mid-century modern home," sells desks, dressers, chairs, and items like cameras and vintage magazines. In the spring, it held two pop-up events with florists.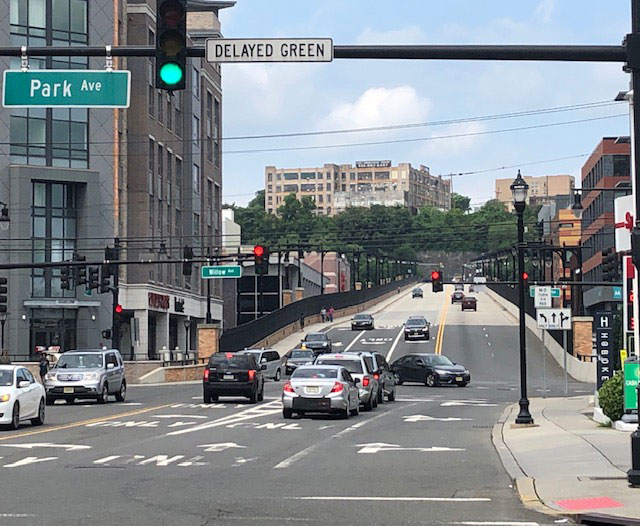 In its new digs, the store will share space with a number of small businesses and artisans like cabinet makers. The building, a former Yardley soap factory, is perched near the edge of the Palisades and visible from Hoboken. Moldauer said he will have a reception for the grand reopening.
"We will only be up the road, where old friends can visit, and new friends will be made," Moldauer said.
Related: