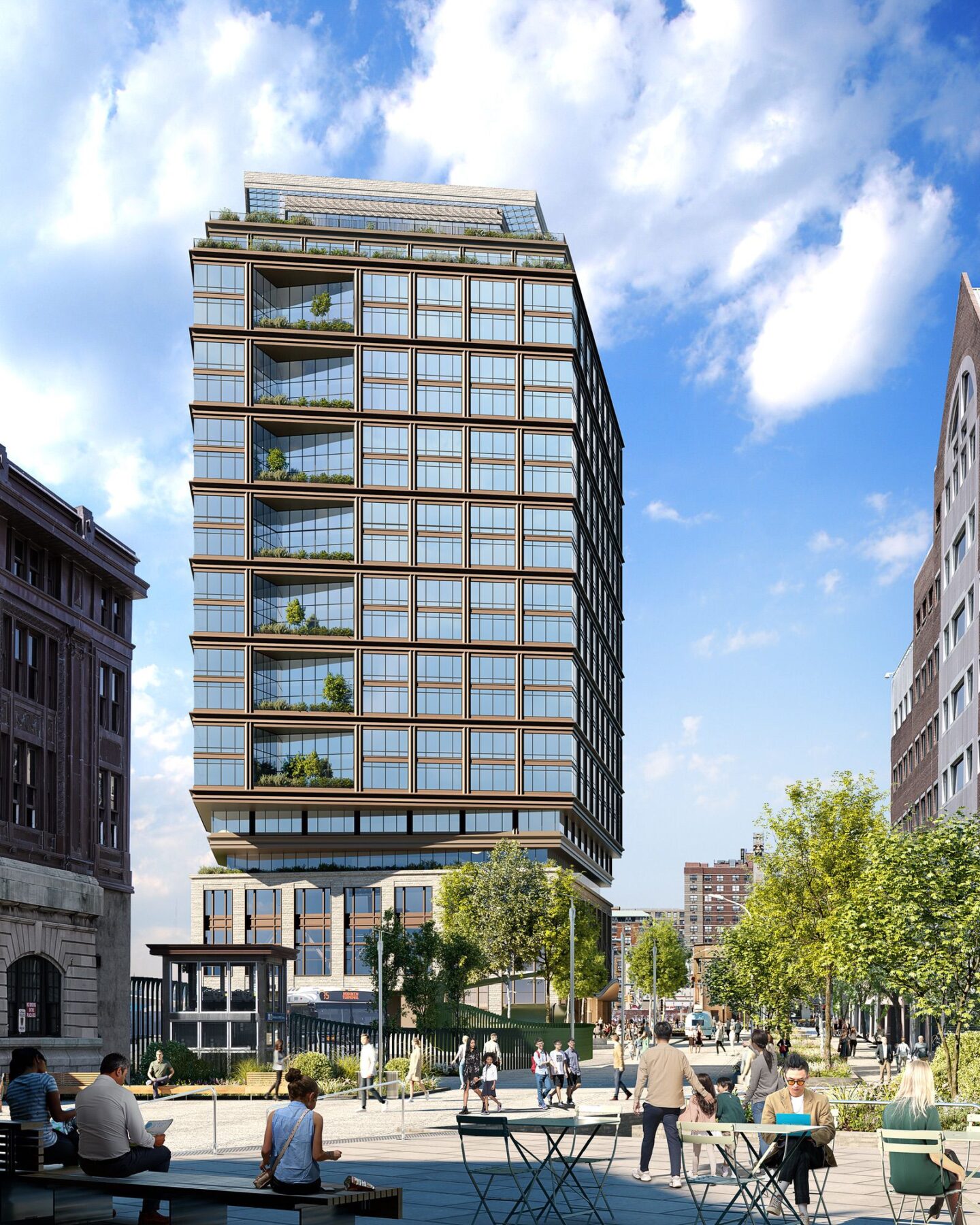 The long-envisioned revitalization of the area around Hoboken Terminal will be kicking off with a new office tower as the company behind one of the city's largest redevelopment efforts has further detailed their plans.
Real estate developer LCOR has officially launched leasing at Hoboken Connect's upcoming 21-story, 704,355-square-foot office building. Planning for the entirety of the project goes back over a decade, with the final version gaining approval last year.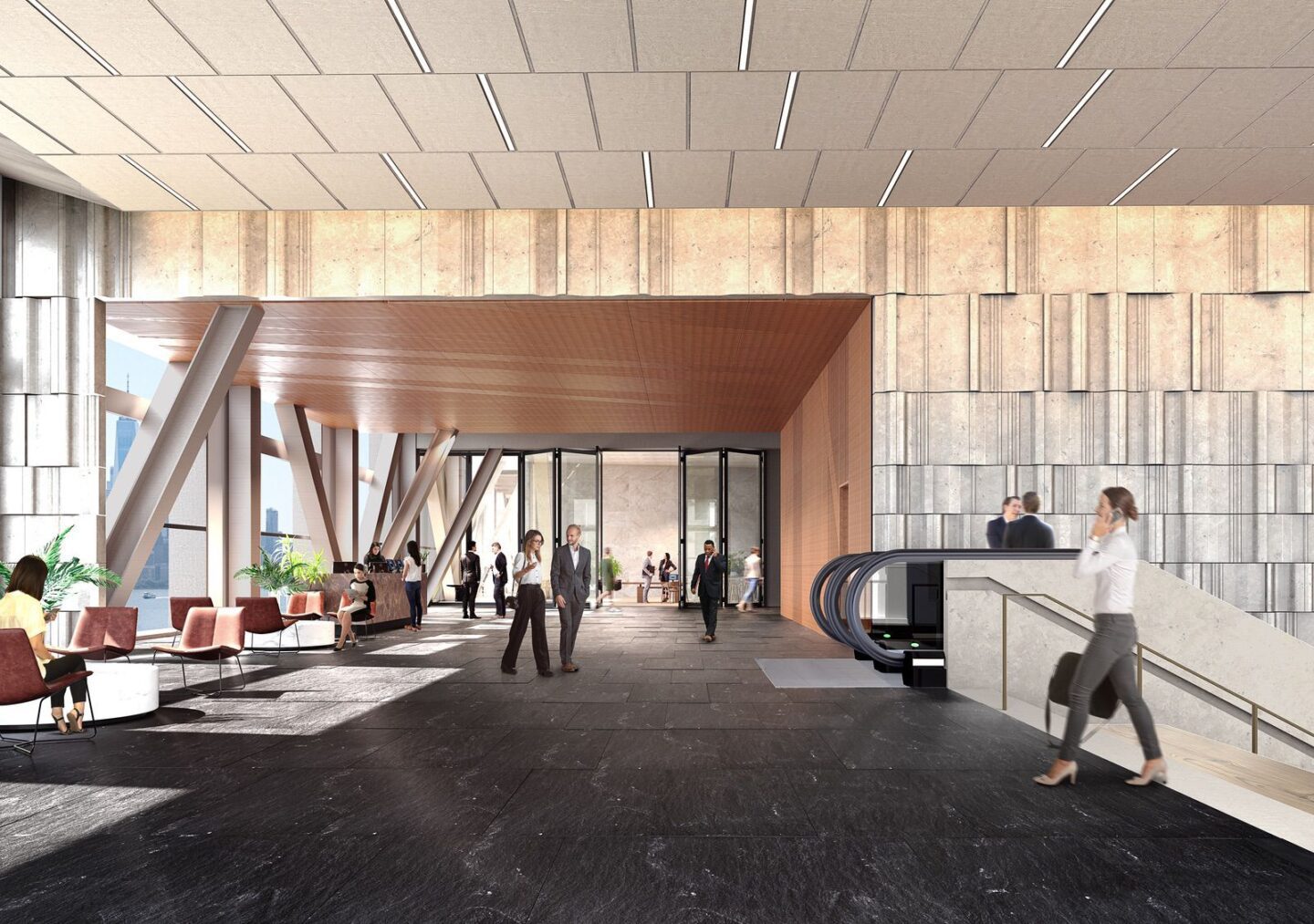 The office-heavy first portion is slated to rise on Hudson Place and will provide new Class A spaces to companies looking to plant their corporate flag on the Hoboken waterfront. New renderings detailing the interior of the development and rooftop lounge spaces were released in tandem with the launch of leasing.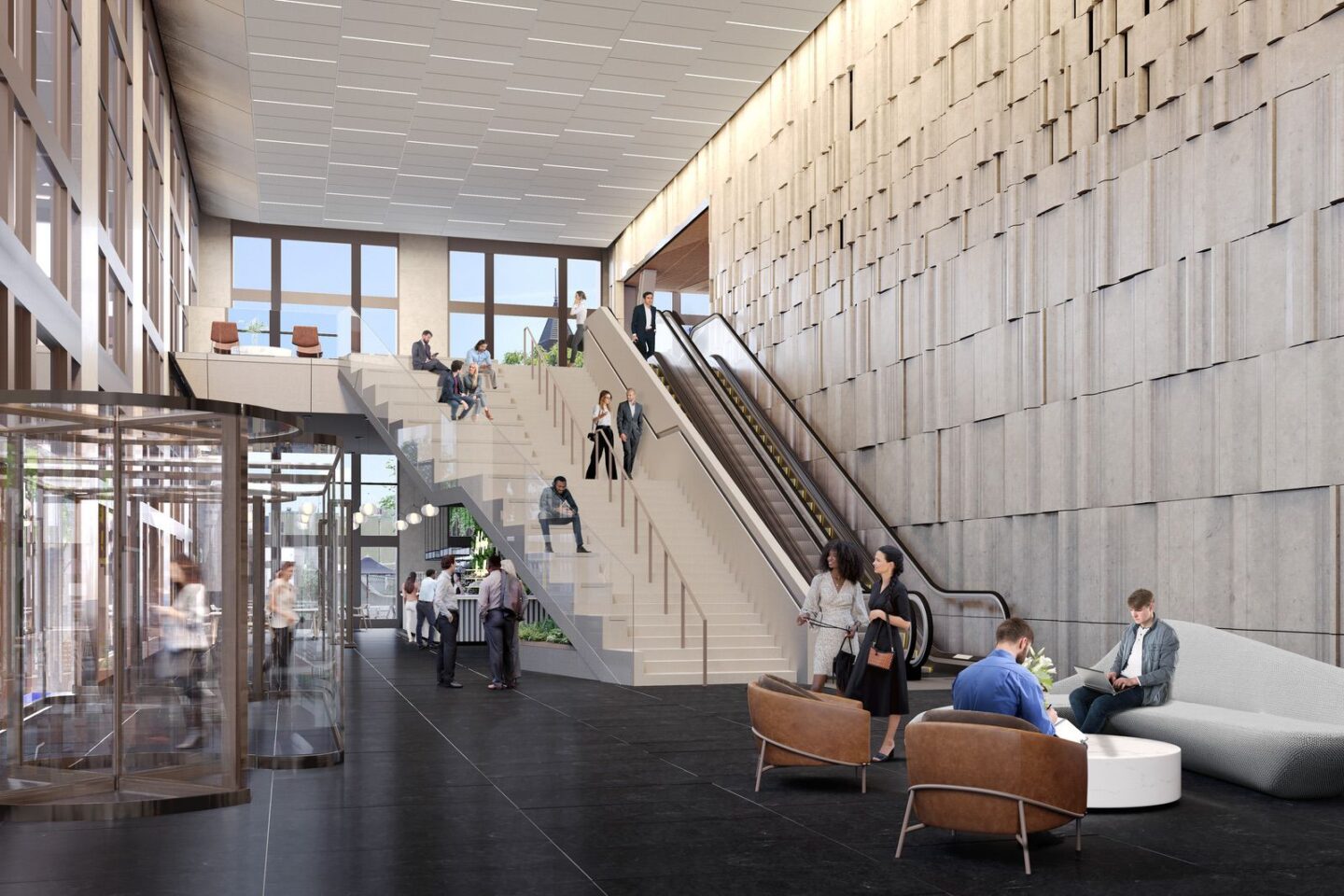 Office floorplates will range in size from 30,000 to 40,000 square feet and 4,330 square feet of ground floor retail will add to the streetscape. Tenant amenities include a conference facility, tenant lounge and open green spaces, open work areas, food and beverage options, outdoor terraces, and a state-of-the-art bike room with locker room and shower facilities.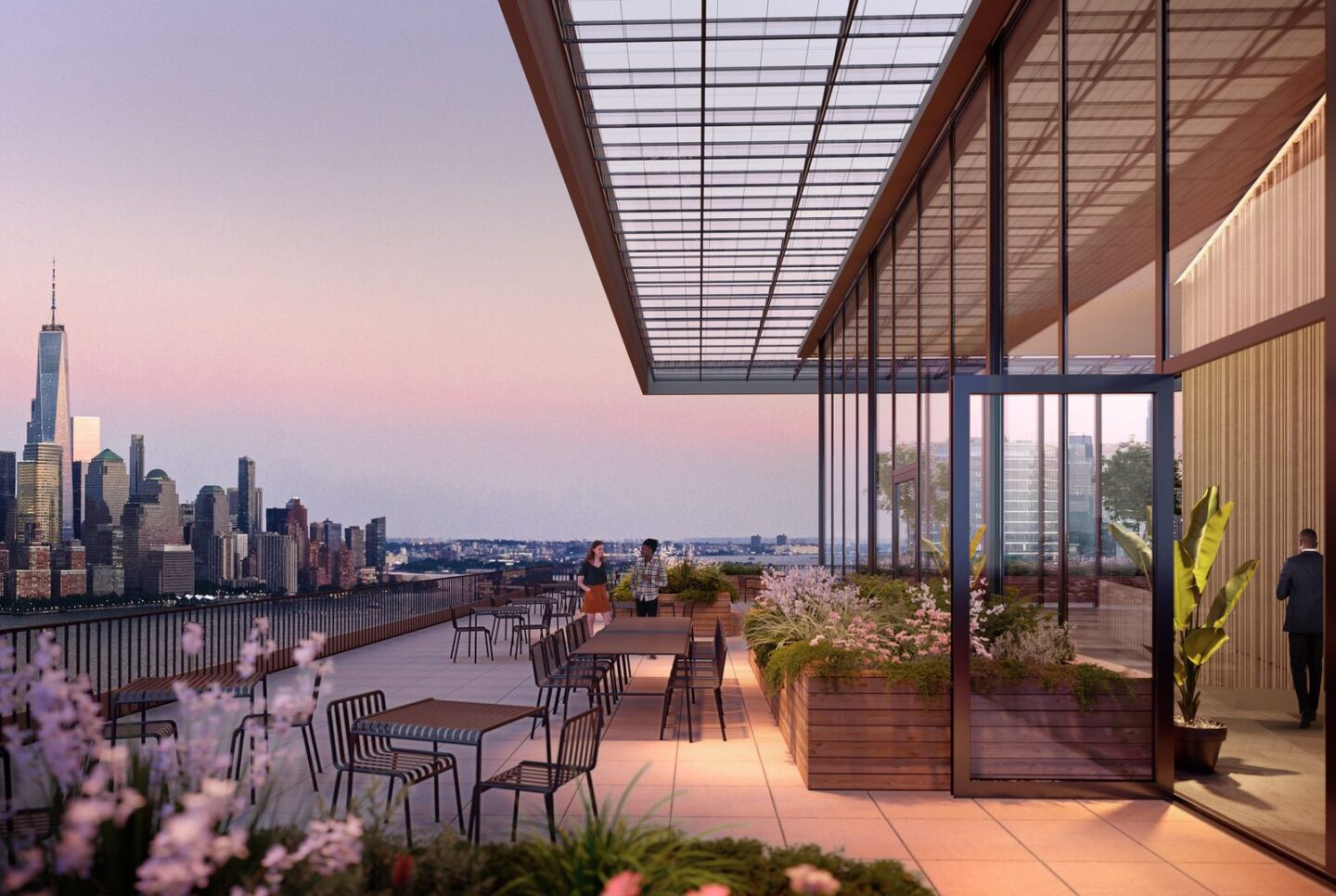 A Cushman & Wakefield team of Ed Duenas, Jon Fales and Ron LoRusso will work in partnership with Eric Reimer of Byrnam Wood to lead leasing efforts on behalf of LCOR.
"We are excited about the official launch of our leasing efforts for Hoboken Connect's office component, a major milestone in our execution of this broader redevelopment project," said Brian Barry, Senior Vice President, LCOR.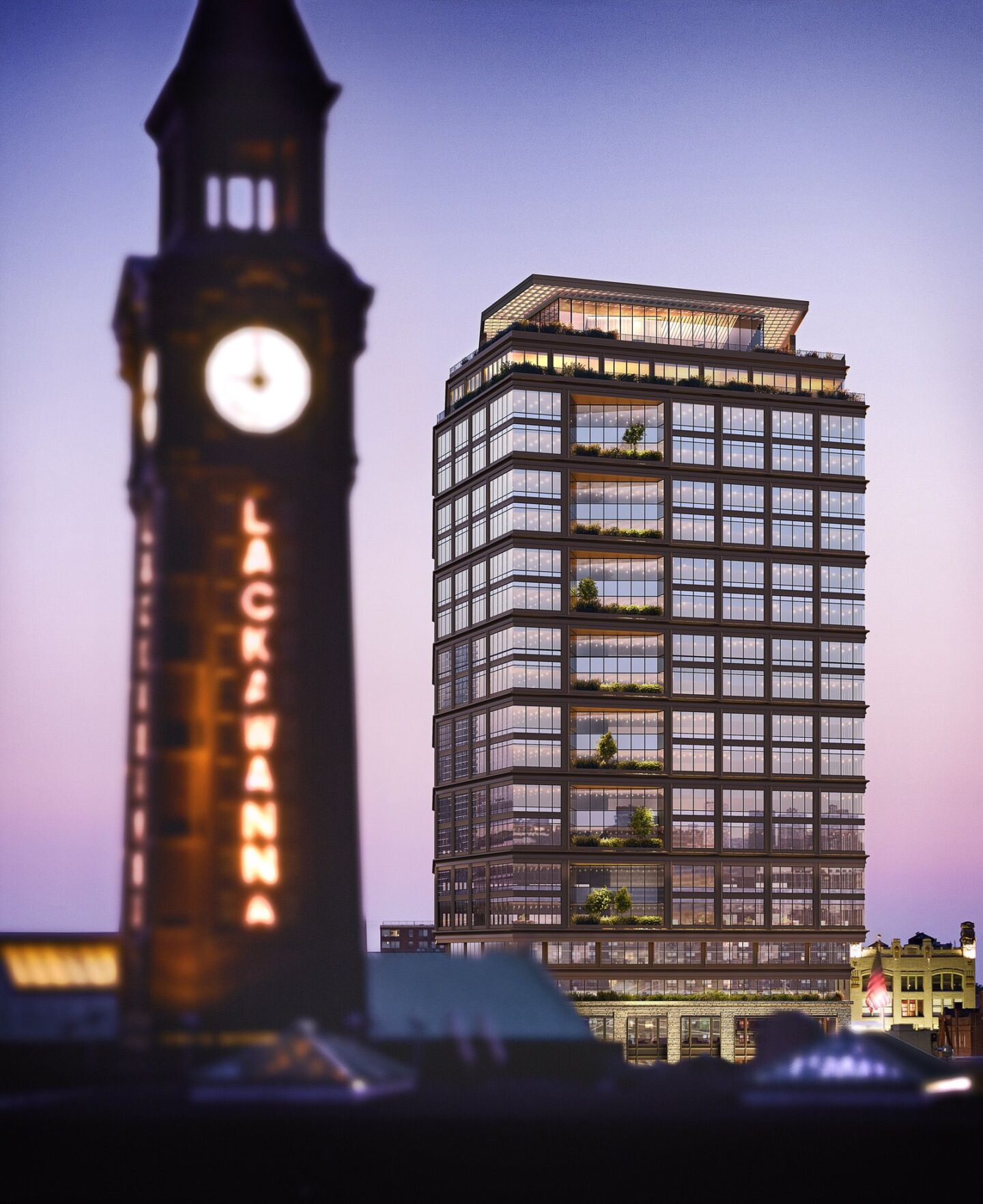 "This redevelopment will leverage, enhance and complement this multi-modal transportation hub's irreplaceable access to Manhattan and interior part of New Jersey, the vibrancy and culture of this dynamic community, and proximity to an array of amenities that will make Hoboken Connect the opportunity in New Jersey for a corporation to call home."
Other components of Hoboken Connect include the construction of a 386-unit residential building on property further west near NJ Transit's train tracks that will set aside 20% of the residences as affordable. That investment will represent the largest new affordable housing offering within Hoboken in over a decade.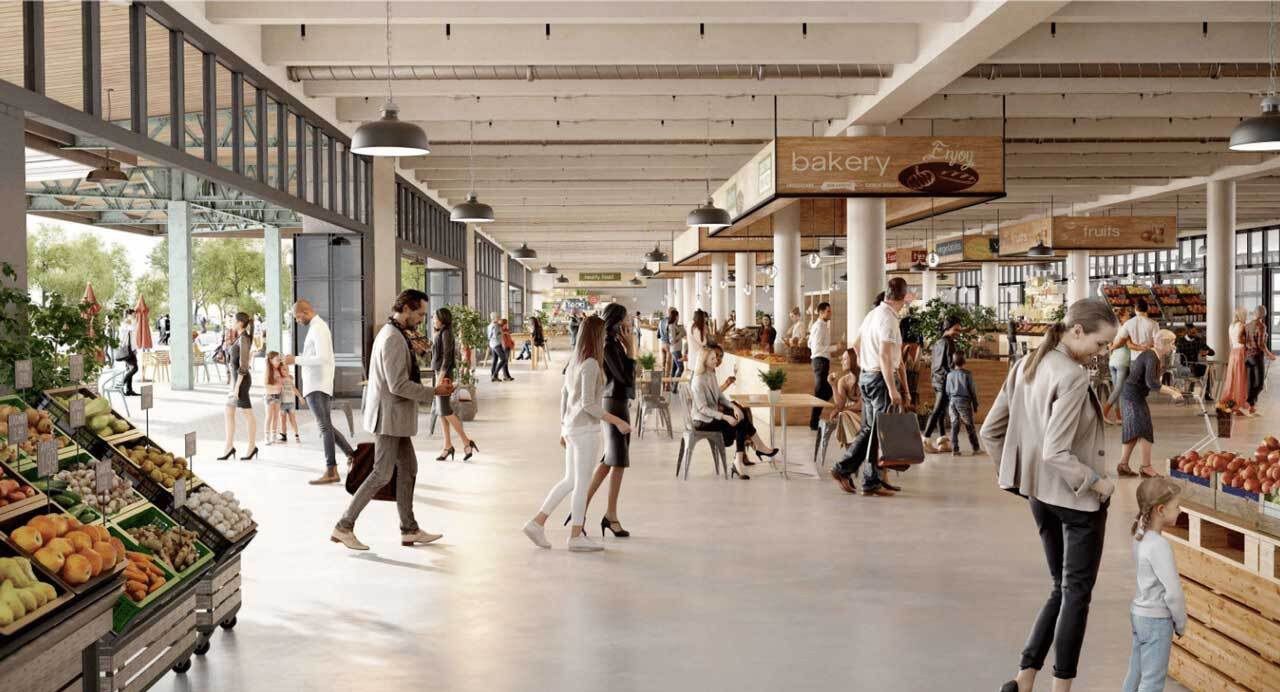 Hoboken Connect also includes a long-envisioned renovation of Hoboken Terminal and the neighboring Warrington Plaza. That component is slated to create amenities like an outdoor market space plus the restoration of the terminal's second floor, which has been closed to the public for decades. A new NJ TRANSIT Bus Terminal is also expected to be built as part of the work.