A new farm-to-table restaurant and a revamped goods and coffee shop both opened in downtown Hoboken last week, but that's not all that's coming to what is the city's busiest corridor.
Halifax, at 225 River Street in the W Hotel, officially started serving diners on May 23rd. Their restaurant specializes in "Northeastern farm and coastal cuisine" with an emphasis on local and sustainable ingredients.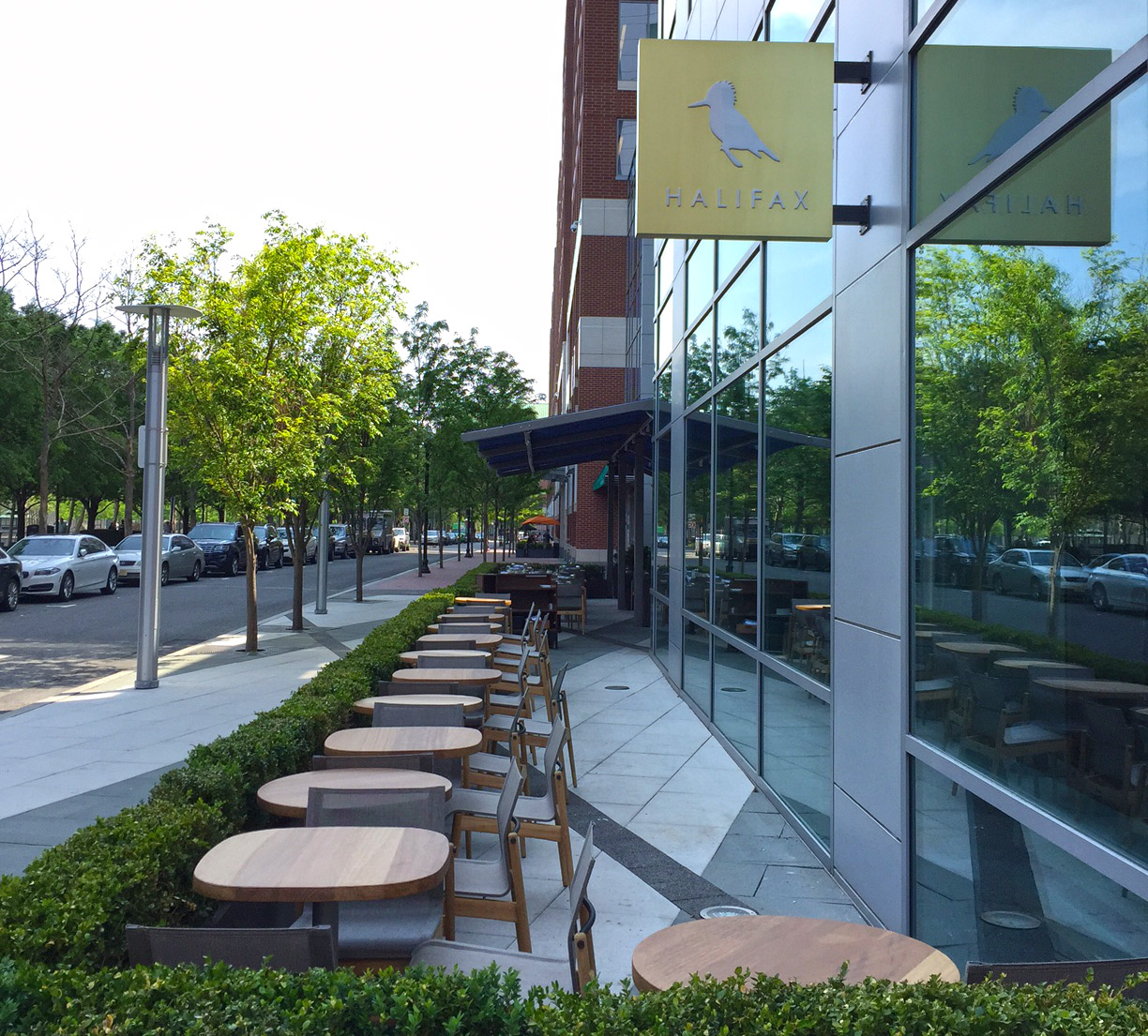 Their list of suppliers is indeed impressive, with Brooklyn's Sea To Table providing the restaurant's seafood, Pennsylvania's Alderfer Family Farm supplying their cage-free eggs and Fairfield N.J.'s Claremont Distillery providing their vodkas. The restaurant also has beers on tap from Hoboken's 902 Brewery and Jersey City's Departed Soles, the latter of which features gluten-free brews.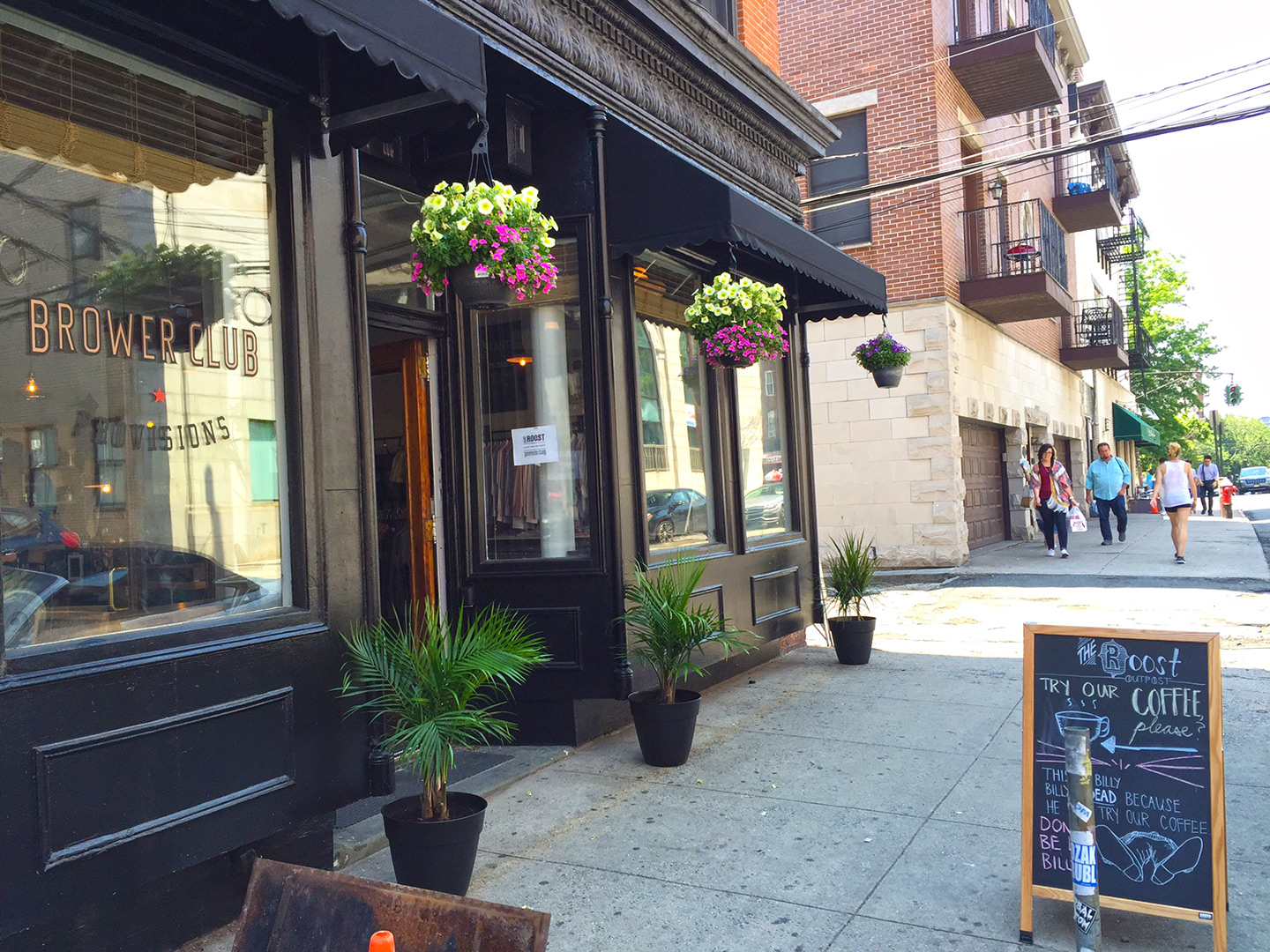 Just a few blocks south and off the waterfront on First Street, NYC-based coffee shop The Roost has teamed up with men's clothing store Brower Club Provisions. The reboot of their location at 55 1st Street opened up last Thursday and now serves coffee products in addition to selling an eclectic collection of goods.
Back on the waterfront, gastropub lovers have been waiting patiently for the opening of Union Hall, which appears to be in the near future if the buzz of construction is any indication. Replacing the former Trinity Pub at 306 Sinatra Drive, Union Hall will focus on small plates, feature 50 wines by the bottle and serve many hand-crafted seasonal drinks. The Hall also says they'll have their very own "Union Brew" Ale available for purchase.
The gastropub, which has no affiliation with a Brooklyn restaurant that bears a similar name, now sports a website that went live last week. Union Hall's executive chef will be Matthew Arlington, who cut his teeth at Mario Batali's Esca and most recently was the Chef de Cuisine at The Brass Rail.
Down the street, a new bakery called Greek From Greece is currently under construction at the intersection of 2nd and River Streets in the final Waterfront Corporate Center building. While details on the establishment are slim, they look to offer Greek baked goods, along with soups and salads. Interested parties can even go to their website and sign themselves up to be invited to the bakery's grand opening, whenever that may be.
More mysteriously, many have wondered what lies ahead for the former Melting Pot location at the intersection of 1st Street and Sinatra Drive. A World of Beer restaurant has been rumored to be taking over the space, but work at the site has been slow. However, a rep for the franchise did confirm that the Hoboken project is ongoing and they still have a lease at the building.
And of course, no discussion of retail in Hoboken would be complete without mentioning Washington Street, the city's main drag. Dilli Junction, an Indian themed restaurant, is taking space at 514 Washington that formerly housed Fresh Tortillas Grill for many years. The build out of the storefront hasn't stated, but they are already seeking to hire cooks and helpers.