Home
Tags
Inglese Architecture
Tag: Inglese Architecture
A building at the corner of Halsey Street and Central Avenue in Downtown Newark that previously contained the 31 Central art studios is expected to be replaced with a 10-story development. Now, new information about the proposed project involving L+M Development Partners and Prudential Financial has been released.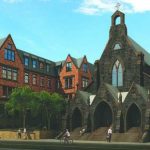 Formerly St. John's Episcopal Church, a new condo project was recently approved by the zoning board that will restore the existing church exterior and...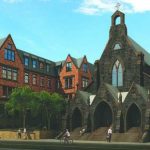 Hill Top View is a condo project in the Bergen-Lafayette neighborhood of Jersey City. Formerly the site of St. John's Episcopal Church, the new...