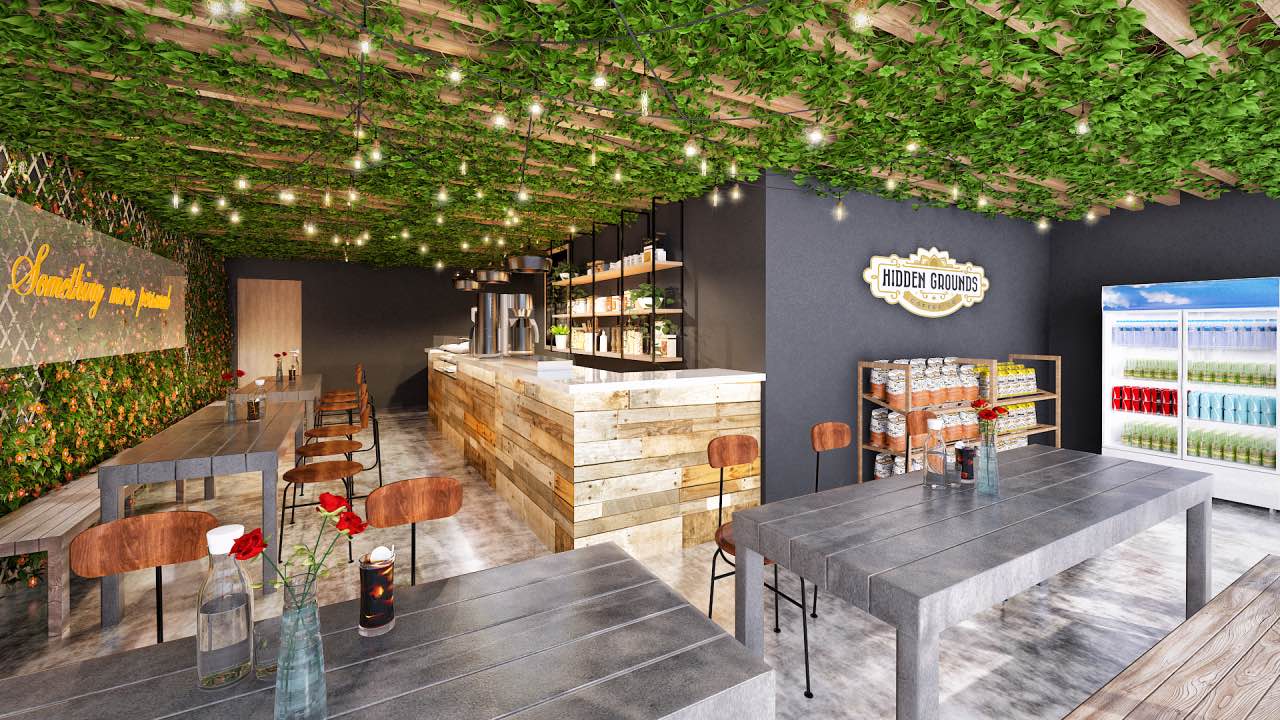 Hidden Grounds Coffee Co is coming to the Powerhouse Arts District in Jersey City this fall. Established in New Brunswick in 2013, Hidden Grounds opened a second location in New Brunswick last year and found a home for its third shop on the ground floor of The Art House residential building at 148 First Street downtown.
When asked why Jersey City, Hidden Grounds founder Mr. Anand Patel credited one of his first customers, a Jersey City-native, for introducing him to Chill Town. Mr. Patel finally checked out Jersey City for the first time six months ago and was so impressed with the city itself that he abandoned ideas for expansion in Hoboken or Philadelphia and went all in on the new space.
Hidden Grounds is finalizing the lease now and will soon move forward to obtain construction permits, working with The Art House's architect and general contractor. After seeing a few retail spaces, searching for something that felt cozy and comfortable, Hidden Grounds decided on The Art House. "It's a cool building," said Mr. Patel. "The space felt really good."
Hidden Grounds roasts their own coffee beans from Sumatra, Ethiopia, and Guatemala and offers an Indian twist on the traditional coffee shop with Rose Iced Chai and Saffron Iced Chai. Also on the menu is a New Orleans-inspired Creole-syle coffee with chicory root.
Hidden Grounds will be a seven-days-a-week, 7-7 operation, planning to open this October or November, the perfect time of year to get cozy with a cup of coffee.