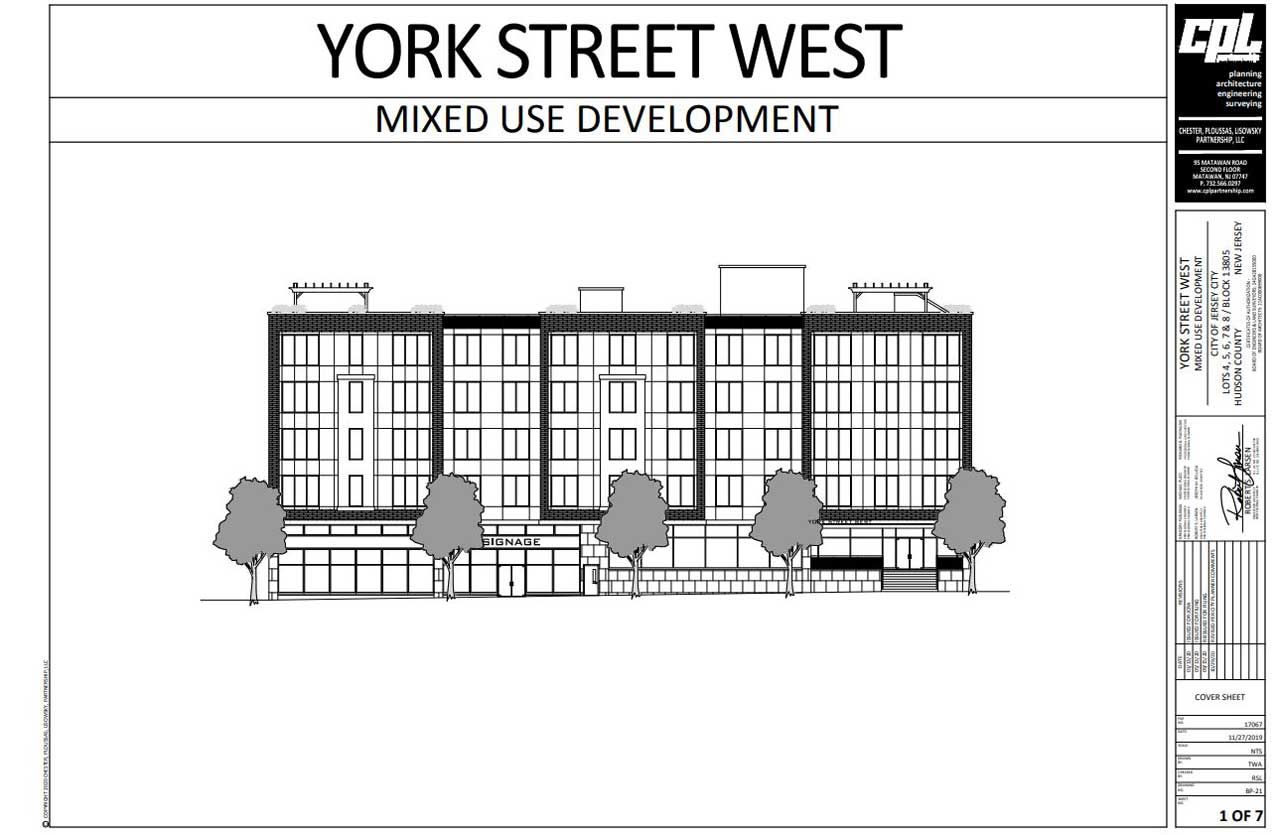 More than a year after preliminary details were revealed about plans to bring a mixed-use development to five properties in Jersey City's Bates Street Redevelopment Plan Area, newly released documents provide new insight as to what exactly could soon be approved for the neighborhood.
During its next Zoom meeting on Tuesday, March 23, at 5:30 p.m., the Jersey City Planning Board is expected to hear York Street West's application for a five-story building at 58 and 60 Center Street, 214 Bright Street, and parcels on Colgate and York streets.
The company is seeking preliminary and final site plan approval with deviations in order to construct 100 residential units, 3,056 square feet of retail space, and 25 parking spaces at this site just east of the New Jersey Turnpike's Newark Bay Extension/I-78, according to the project's application and principal points statement.
The application lists the present use of the location as "commercial/industrial" and says that the new development would contain 48 studios, 32 one-bedroom units, and 20 two-bedroom units, but does not indicate plans for the creation of any "affordable housing units."
Meanwhile, site plans from CPL Partnership that were released by Jersey City's municipal government illustrate that a party room, dog wash, business center, amenity garden, fitness center, yoga room, and rooftop amenity space could all be included on the premises.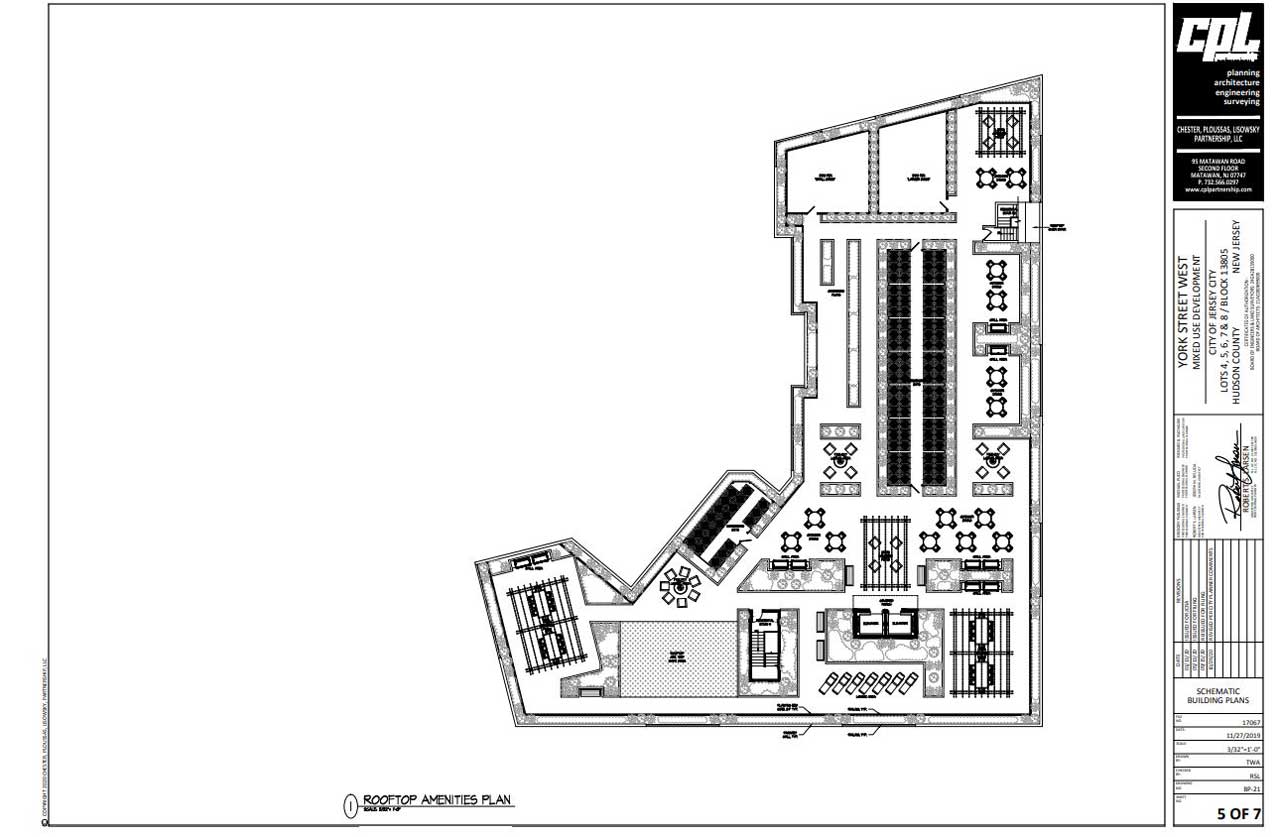 Municipal tax filings identify Vincent and Rosa Ruggiero as the owners of all five parcels while an ownership disclosure statement for York Street West, LLC lists Vincent Ruggiero and Thomas Critelli as the owners of the Holmdel-based company.
Back in January 2020, Jersey Digs reported that York Street West, LLC was conditionally designated as the "sub-redeveloper" of the site by the Board of Commissioners of the Jersey City Redevelopment Agency.
Note to readers: The dates that applications are scheduled to go before the Jersey City Planning Board and other commissions are subject to change.