"What do you know about tacos? You're a bunch of gringos," was the first response to Darren Conway's idea to open a Mexican joint in Jersey City and an obvious tongue-in-cheek choice for the name. Set back from Coles Street, along Maxwell Alley, between Newark and Columbus, Gringo's is an old mechanic and carpentry shop and has been under construction for 16 months now. Worth the wait, it promises tacos, cerveza, 90s hip hop on constant rotation, and straight up fun.
The team behind Gringo's is the same team behind Pier 13 in Hoboken and both Darren Conway and Rebecca Tarantino of RWay Group realize they have their own very big shoes to fill, but with their own brand of sangria, a kitchen outfitted with a tortilla press, and a cool communal vibe, Gringo's seems to already be set-up for success.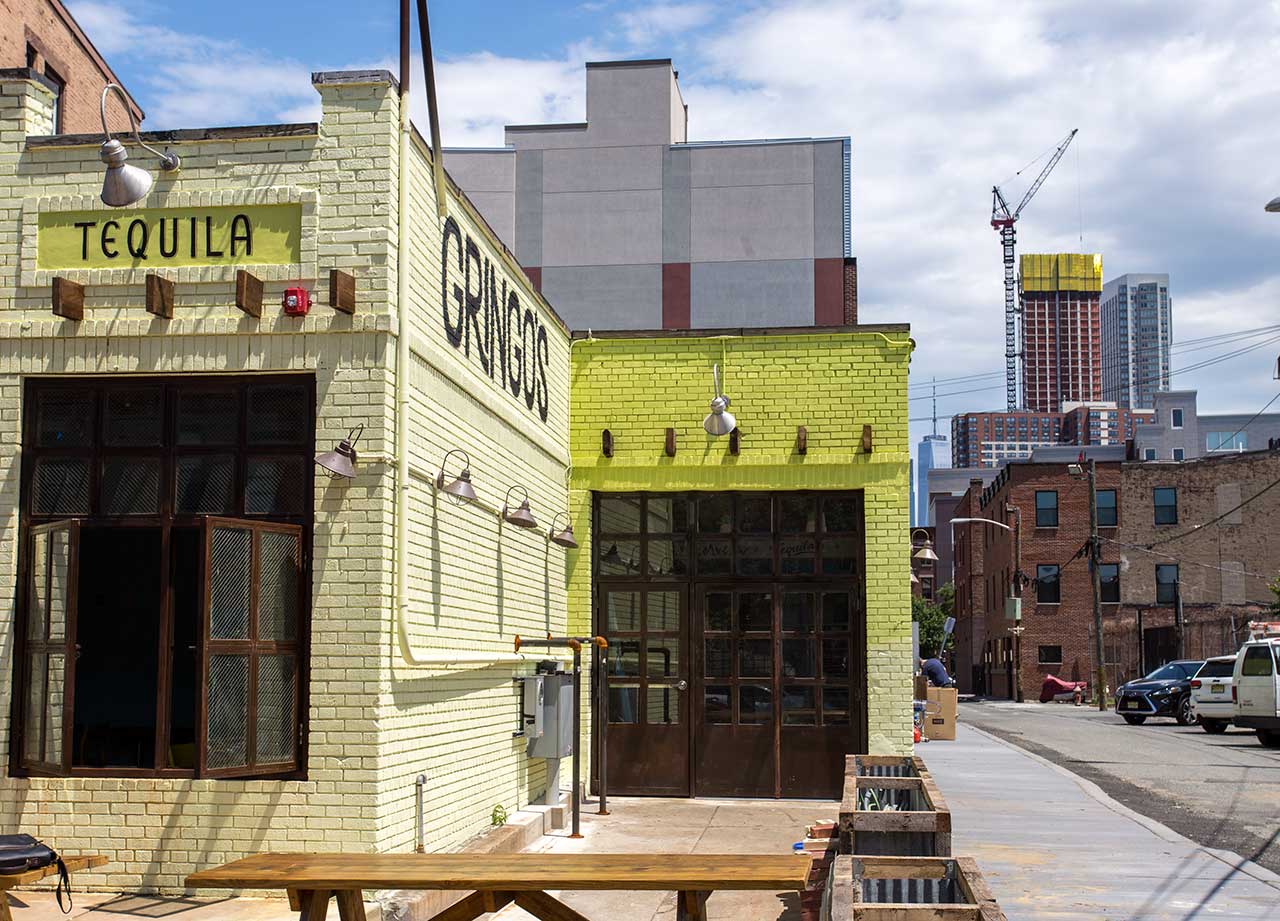 The fun starts outside with picnic tables in a huge space able to accommodate up to 54 people and, to keep the operation tight, servers will have iPads, sending tickets to the bar and kitchen as fast as a guest can place an order. Cocktails, as well as beer, will be available on tap–another time-saver–and front of house staff includes drink runners which will be a refreshing riff on speedy service.
Much of the look and feel of the old shop remains–the original garage door is still in place, the ceiling is exposed, wood rafters were repurposed throughout, even the hanging fluorescent lights are original and GE created a custom LED bulb for the old fixtures–but it also looks and feels like a great garage party will be going down day and night. The design is all bright colors, textured wallpaper, Aztec print textiles, wood, and corrugated metal set off by a beautiful bar lined with hand-painted tiles that were inspired by a night in a taqueria in Singapore.
An old safe was recycled for the server station and the back bar will be kept organized by old school lockers, but the real conversation piece is the Divco milk truck circa 1966, separating the kitchen from the restaurant. And a whole room filled with piñatas and a taco take-out window round out the fun.
The menu will be fresh and simple with housemade tortillas, salsas, and the best ingredients. Veggie and vegan options will be available, too, and the focus is really on accessible Mexican flavors and tastes.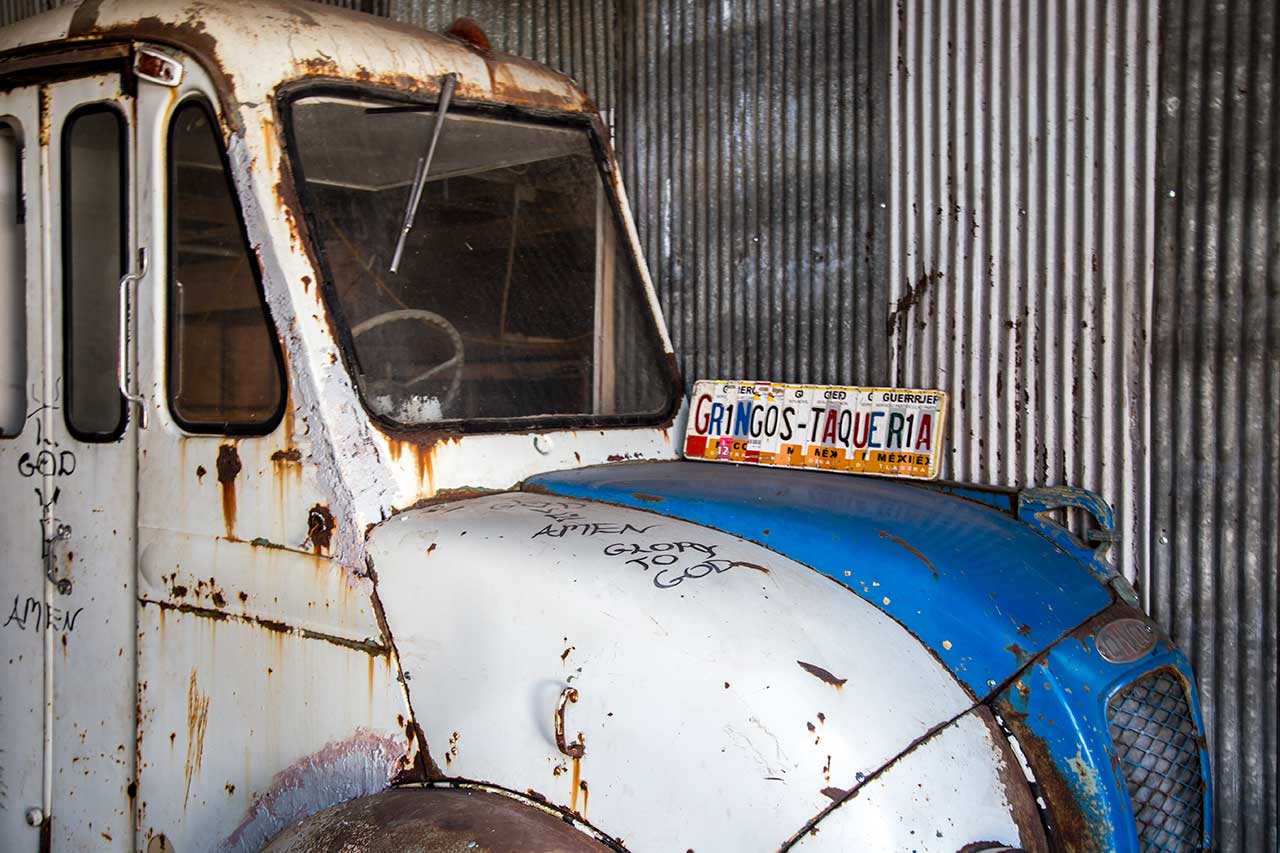 They may be gringos, but they want to put the fun back into going out, providing an awesome experience for every guest. And a tortilla press cranking out fresh tacos as fast as you can wash them down with a drink after a round with the piñatas sounds like a great start–opening very soon this summer at 12 Coles Street!