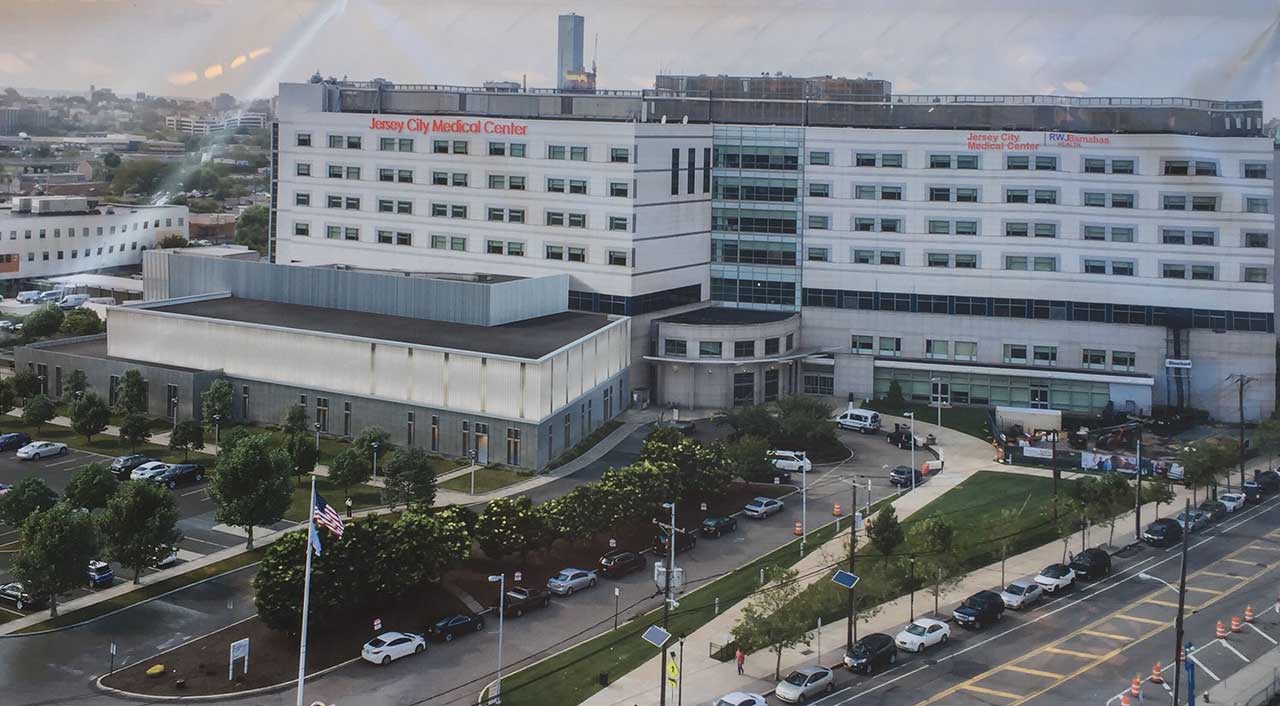 One of the largest hospitals in Hudson County will be getting even bigger during the coming months as construction has started to progress at the emerging medical facility.
Jersey City Medical Center's modern campus at 355 Grand Street opened in 2004 after over two years of construction. The hospital operated out of several Art Deco-style buildings near McGinley Square for decades before moving to about 15 acres of land in the city's Downtown.
The facility was acquired in 2015 by RWJBarnabas Health, whose St. Barnabas Medical Center in Livingston was recently ranked the #3 hospital in New Jersey by U.S. News & World Report. At the time, the purchase sparked hope that upgrades would be coming at Jersey City's most prominent medical center.
Per the Jersey Journal, local developer Joseph Panepinto Sr. announced in 2017 that he was donating a seven-figure sum to RWJBarnabas towards expanding their Grand Street building. The endeavor will include 60,000-square-feet of new space that's being built from the southwest corner of the building. It will house a state-of-the-art emergency department, surgery suites, and increased rooms for impatient and other services.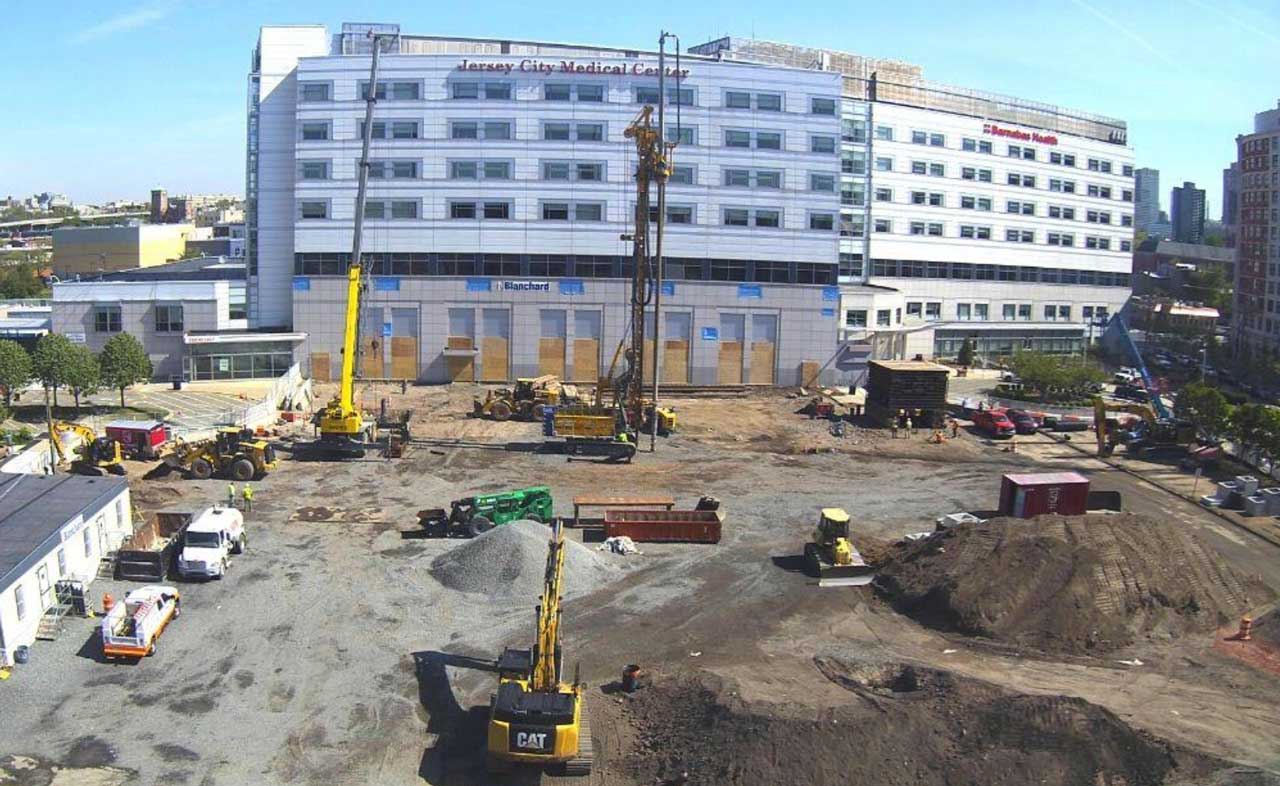 The construction is being managed by Springfield-based Wm. Blanchard Co., who have worked on other hospitals throughout the Garden State including Hackensack University Medical Center, St. Barnabas Hospital, and Morristown Medical Center. The expansion is slated to wrap during 2021 and is not the only upgrade coming to the facility.
The medical center submitted plans to the city in June that are looking to better secure the building from future weather events. That proposed work includes floodproofing and hazard mitigation endeavors that will use different flood barrier types to encircle the existing JCMC building. The planning board still needs to sign off on the proposal.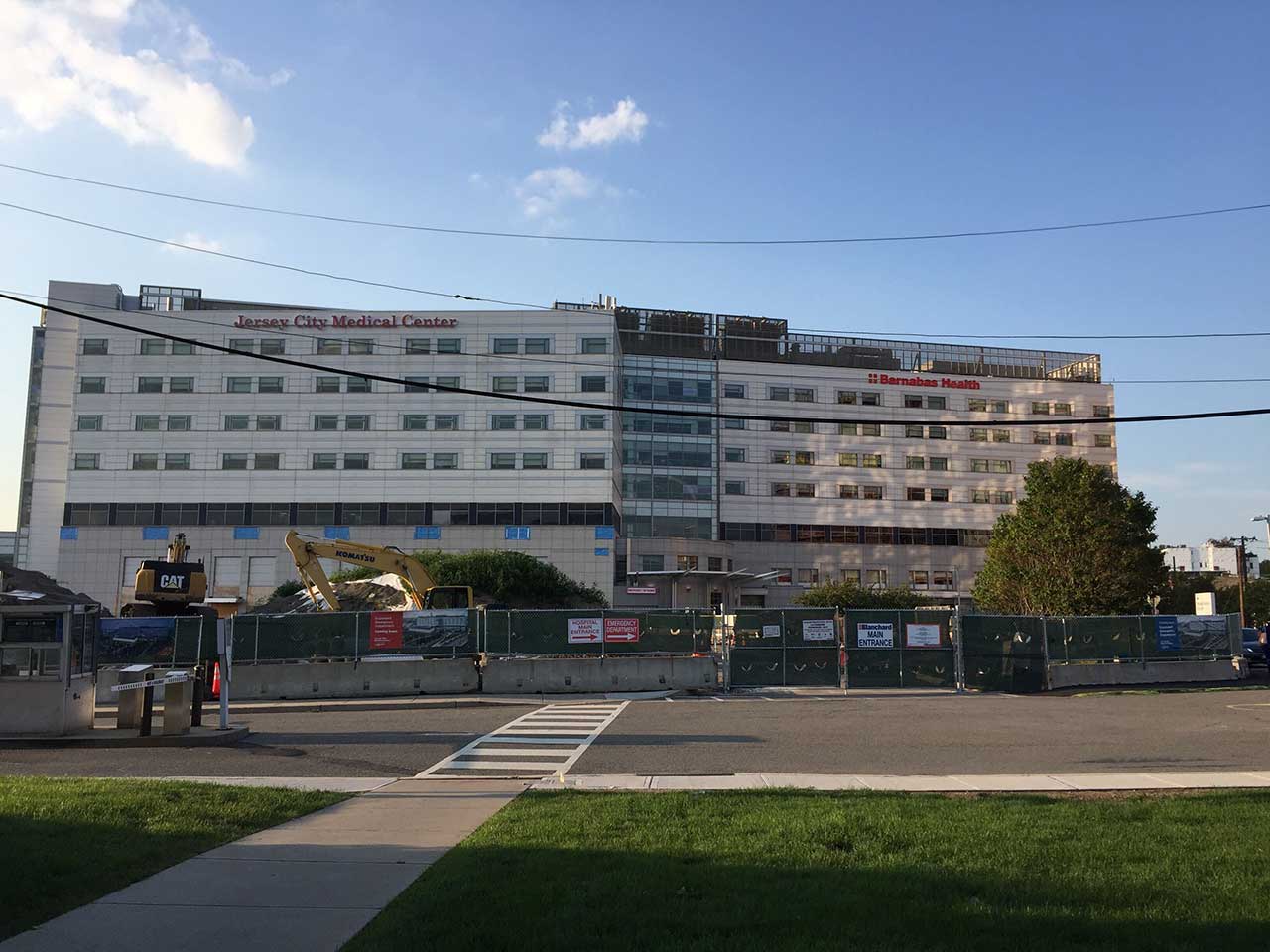 Jersey City is one of the fastest-growing places in the Garden State, so upgrades to a major medical facility are certainly welcome news. The COVID-19 pandemic has brought healthcare to the forefront for many and other Hudson county hospitals have unfortunately had their struggles in recent months.
CarePoint Health has been trying to sell Jersey City's Christ Hospital, Hoboken University Medical Center, and Bayonne Medical Center since last year and while the Jersey Journal reported the company found buyers for all three, legal issues have held up the sales in each case. The trio of hospitals were heavily criticized in a state report from last year stemming from controversial payouts that were made to the principal owners of CarePoint via "related-party" management companies.
Related: