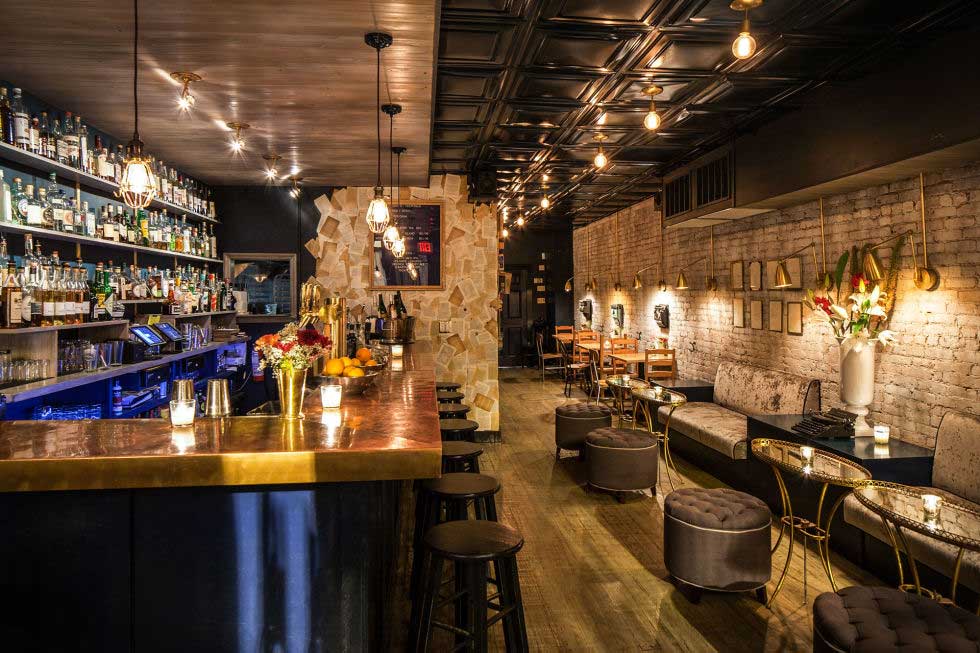 UPDATE: After posting about the Dullboy listing, Adam Fulton of Den Hospitality reached out to clarify that Dullboy is not for sale. It appears the Trulia listing for Dullboy was posted in error. The owners are now working to clear up the confusion.
Adam wants all Dullboy's loyal customers to know the bar is not for sale and they have no plans to sell it anytime soon. It will remain open and business will continue as usual.
—
Dullboy, the Grove Street cocktail bar that opened in early 2015 following Park & Sixth's closing is now for sale.
Considering the bar continues to get rave reviews on Yelp and just a few months ago was named one of America's Best Bars by Esquire magazine, it seems odd to see it pop up for sale.
Dullboy was opened by Park & Sixth proprietor Brian Dowling along with Den Hospitality. Den Hospitality owns The Garret in the West Village. Dowling also owned recently shuttered The Draper.
According to the listing, they're asking $450,000 for the business and liquor license. Considering liquor licenses in Jersey City can run $200k alone, the price seems quite reasonable. It occupies a 1,200 square foot space that can fit approximately 40 people. There's also a currently unused backyard where the new owner can add more seating. The existing lease has 2 years left.
Listing: 364 Grove Street, Jersey City
[gmap height="250px"]347 Grove St, Jersey City, NJ 07302[/gmap]
Dullboy – 364 Grove St, Jersey City, NJ 07302