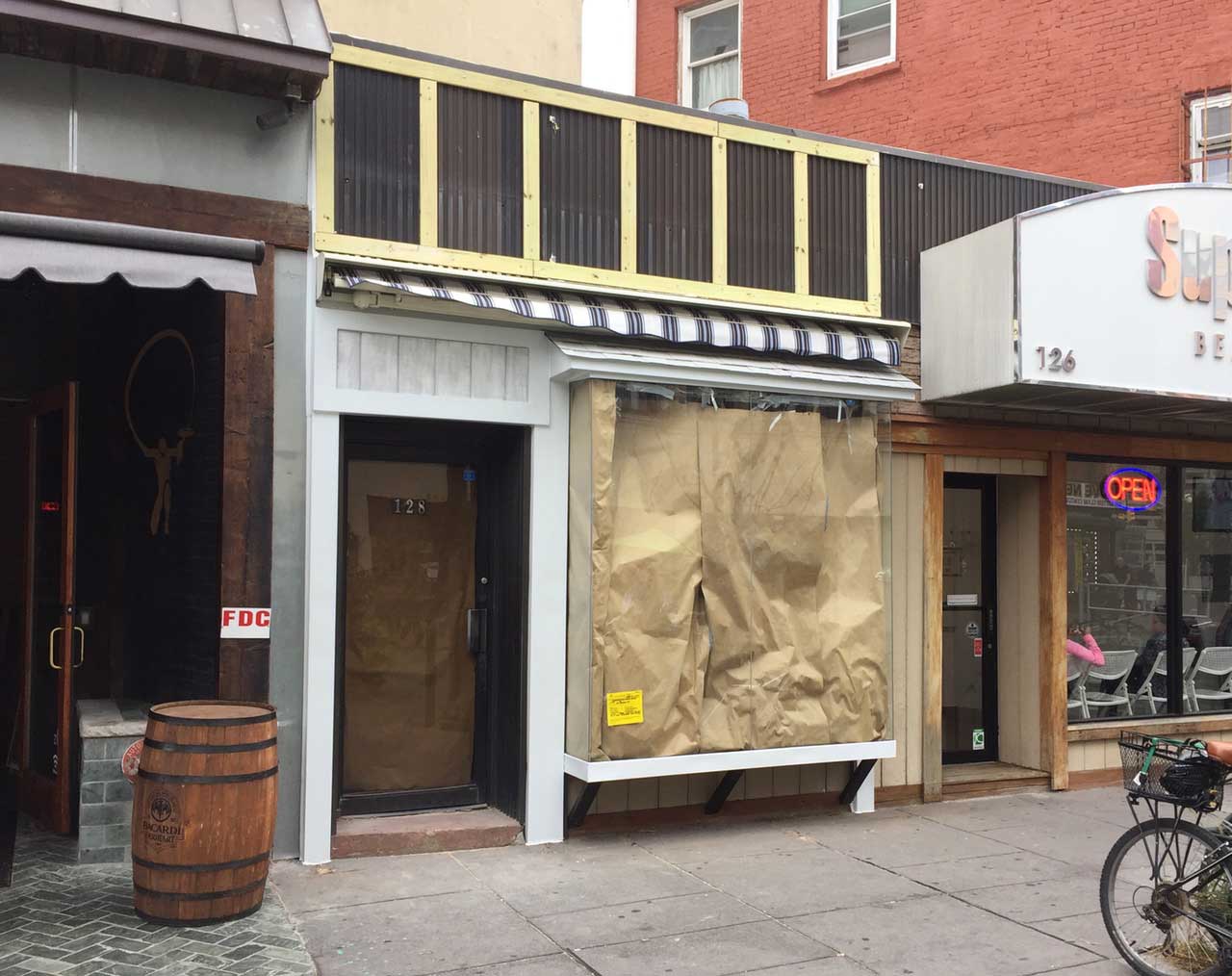 The plethora of dining options near the Grove Street PATH station is about to expand, as a new casual restaurant serving blinis will soon be opening their doors.
Dolya Café is hard at work getting space at 128 Newark Avenue ready for their launch. The eatery, taking the place of a former Jackson Hewitt outpost, will be focusing on gourmet blinis, an Eastern European and Russian-inspired pancake-type food that's somewhat similar in texture to a crepe and later evolved into a blintz.
The restaurant's website says their blinis will be cooked up on the spot right in front of customers, and will be made from whole wheat flour, cage-free eggs, and grass-fed milk. Both sweet and savory blini options will be featured on their menu, including some protein-driven options like chicken if images from their web presence are to be believed.
Beverage options like organic coffee, premium loose teas and all-natural juices will round out the experience, and it looks like the company will be opening up in Jersey City soon. A social media update from Dolya Café posted October 17th says that they are getting ready for a soft opening soon at their Newark Avenue space.
Those interested in keeping tabs on the progress of Dolya Café can follow them on Facebook or at the Instagram handle @dolyacafe.