A six-story residential development is the latest in a series of projects to be proposed near one of Bayonne's four Hudson-Bergen Light Rail (HBLR) stations.
Bayonne's municipal government is in receipt of plans from a Union County-based company calling for the construction of a multi-family building at 196A-196, 196-198, and 200 Avenue E, three parcels situated around the corner of the 22nd Street HBLR stop.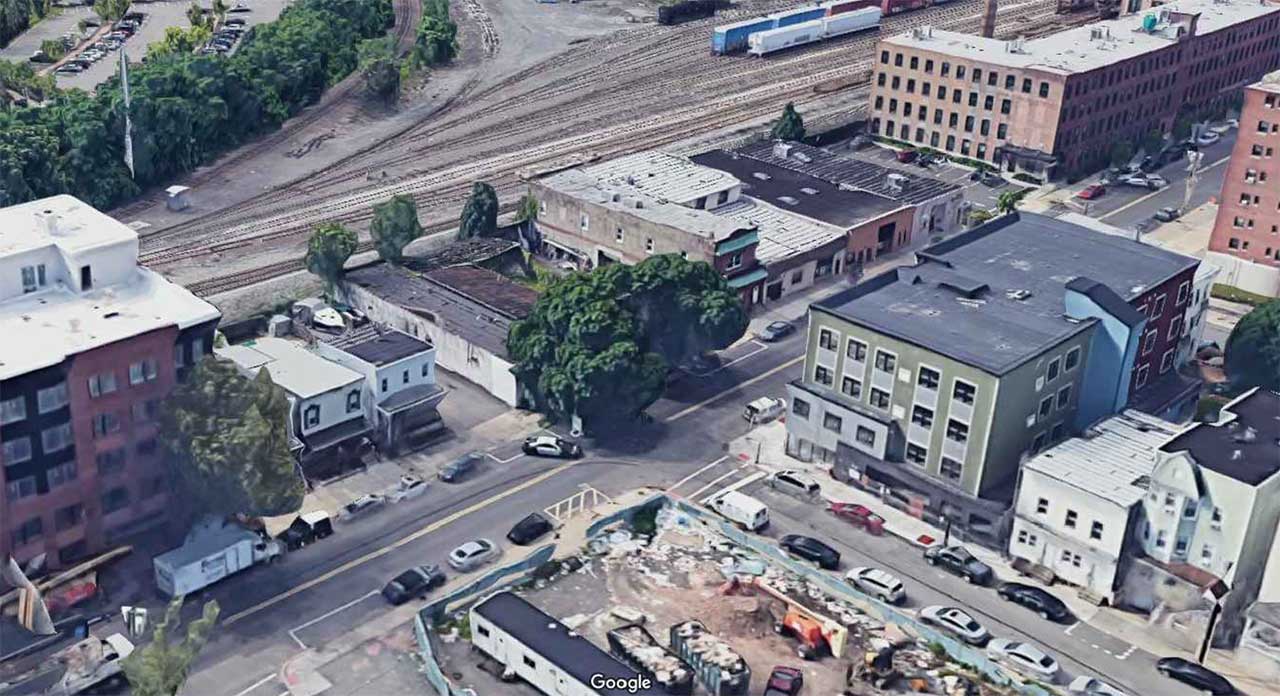 A statement from J & J Builders, LLC that was provided to the City of Bayonne says that the development would contain 40 residential units, including 19 two-bedroom units, 17 one-bedroom units, and four studios. Four of the units would be duplexes and a "parking system" with 41 parking spaces along with a bike room would be provided on the premises.
Two existing buildings would be demolished to make way for the new structure, according to the developer's application.
Site plans from Inglese Architecture + Engineering refer to the project as both "Bayonne Flats" and "Avenue E Lofts." The plans also show that an "indoor common amenity space" and a green roof are planned for the sixth floor of the building.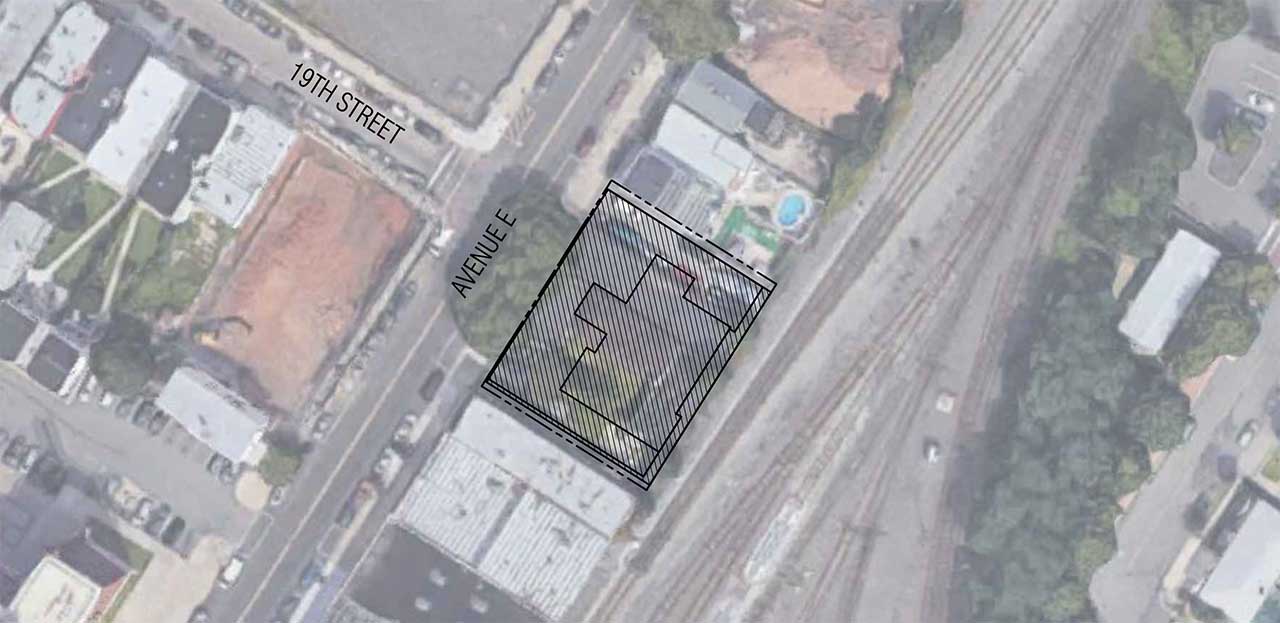 The Bayonne Planning Board is scheduled to hear this proposal during a regular meeting on Tuesday, November 9, at 6:00 p.m. at City Hall.
As Jersey Digs has continued to follow, the neighborhood surrounding the 22nd Street HBLR station has already seen several residential plans surface. These developments have ranged from completed ones such as Skye Lofts South and 19 East to proposed ones like the 31-unit adaptive reuse of the former School of Our Lady of Mount Carmel.
Note to readers: The dates that applications are scheduled to be heard by the Bayonne Planning Board and other commissions are subject to change.