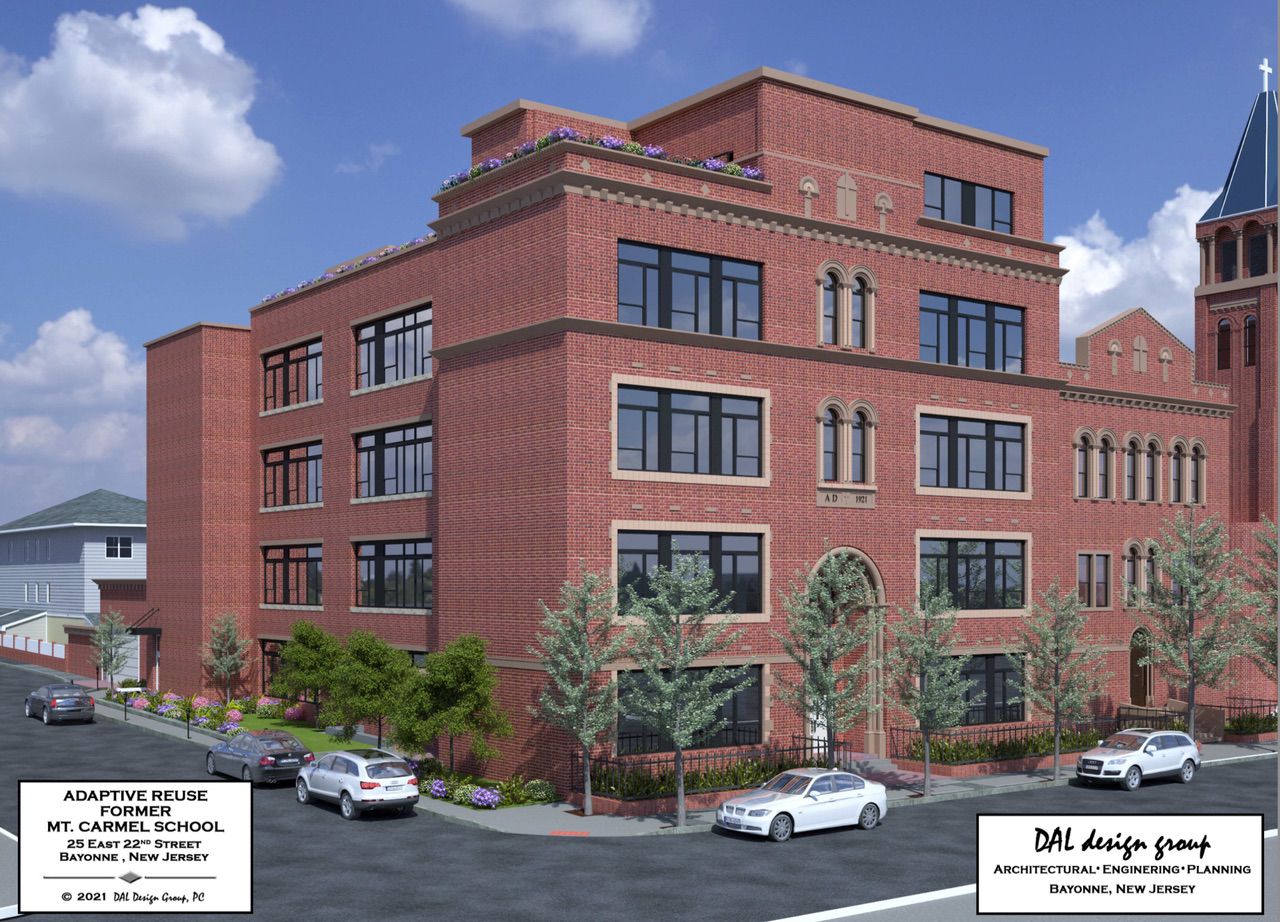 Dozens of people might once again regularly walk in and out of the building in Bayonne that includes the words "School of Our Lady of Mount Carmel" on its facade, but they would not be returning there each day to report to class.
The former school, which is located between Broadway and the 22nd Street Hudson-Bergen Light Rail stop, is slated to be converted into a residential development.
During its virtual meeting on Tuesday, May 11, at 6:00 p.m., the Bayonne Planning Board is scheduled to hear an application by 22nd Street Partners Urban Renewal, LLC that calls for bringing 31 residential units to the property.
The plan, which is illustrated in renderings from DAL Design Group that were released by Bayonne's municipal government, involves adaptively reusing the existing four-story edifice, adding part of a fifth floor, and constructing a parking garage behind the building, according to the developer's application.
A May 5th memo from Consulting City Planner Malvika Apte says that there would be 22 one-bedroom units, nine two-bedroom units, a lounge for residents, a fitness center, a bicycle storage room, a roof terrace, and 31 parking spaces, "28 of which will be stacked/mechanical in an automatic vehicle parking system."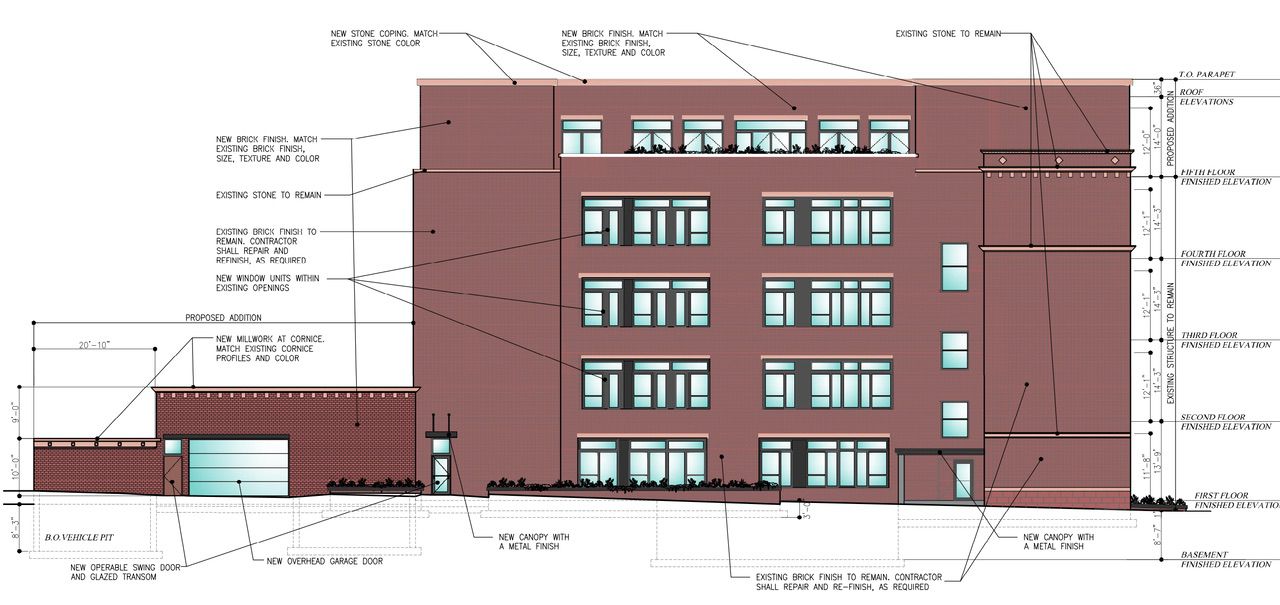 22nd Street Partners Urban Renewal, LLC's application materials indicate that preliminary and final major site plan approval will be sought and that Mitchell and Yakov Burakovsky each "own 10% or more of an interest in the applicant entity."
The Jersey Journal reported last year in advance of a Bayonne City Council redevelopment plan vote that the building dates back to 1921 and that the school closed in 2008.
Note to readers: The dates that applications are scheduled to be heard by the Bayonne Planning Board and other commissions are subject to change.