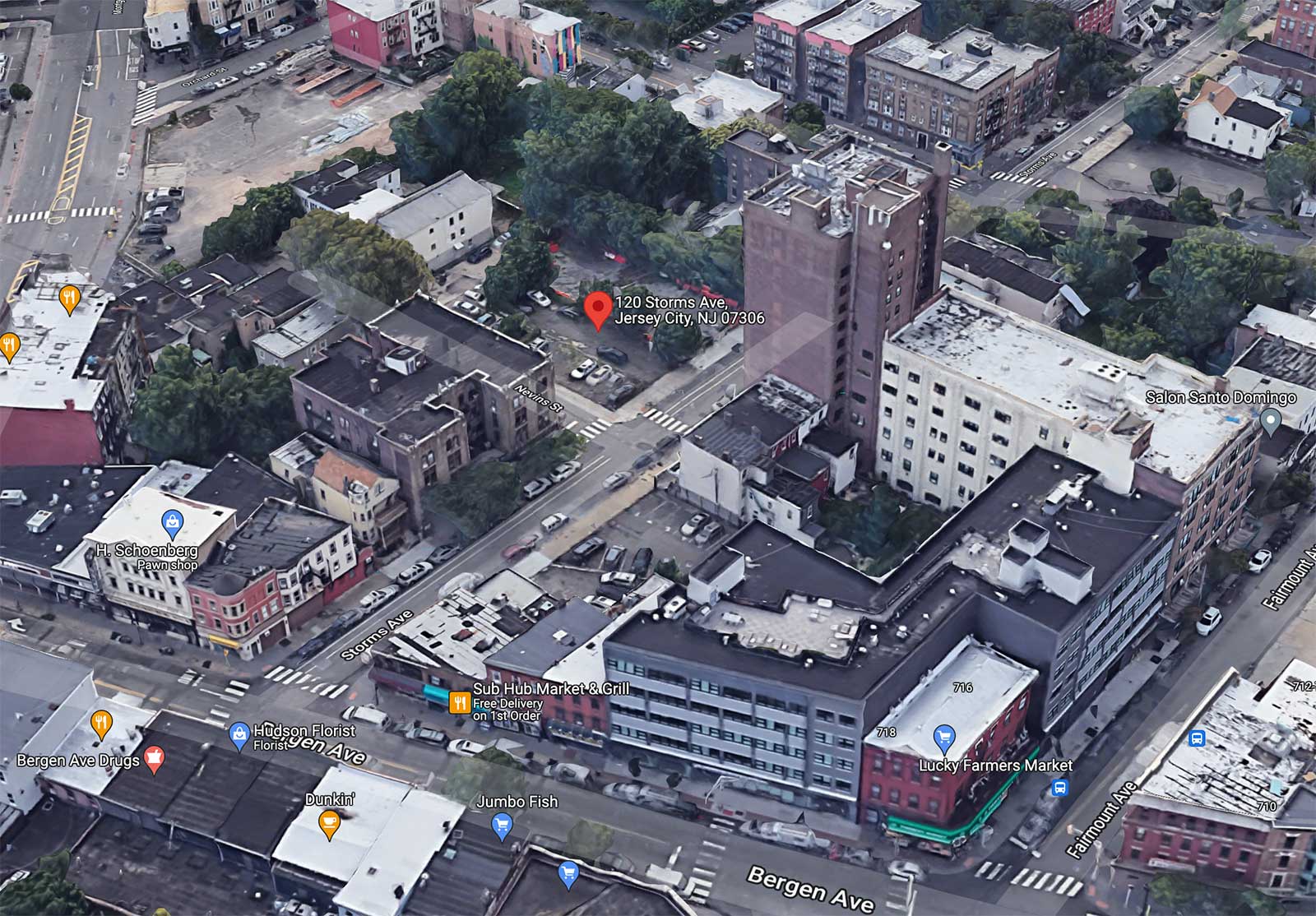 A large vacant parcel just a stone's throw from McGinley Square, Jersey City could soon be revitalized into a modern apartment complex sporting significant rooftop amenities.
A Secaucus-based company named Cobalt Homes has submitted an application to transform a corner property at 120 Storms Avenue. The lot, currently used for surface parking, sits at the road's intersection of Nevins Street and is sandwiched between the busy thoroughfares of Bergen Avenue to the west and a more residential portion of Monticello Avenue to the east.
The property is envisioned to eventually host an eight-story development that would rise 93 feet at the tallest point. Designed by Jorge Mastropietro Architects Atelier, the complex would include 101 residential units alongside 34 parking spaces in a garage plus 51 spots for bicycles.
The living spaces would skew smaller and break down as 19 studios, 75 one-bedrooms, five two-bedrooms, and two three-bedroom spaces. None of the units would be set aside as affordable housing despite Jersey City's recent inclusionary zoning ordinance, although the project is requesting five deviations from existing zoning.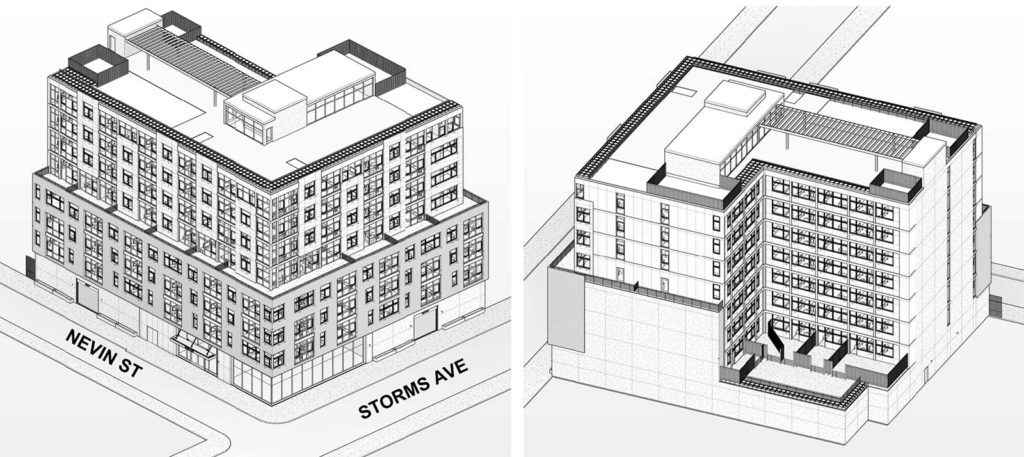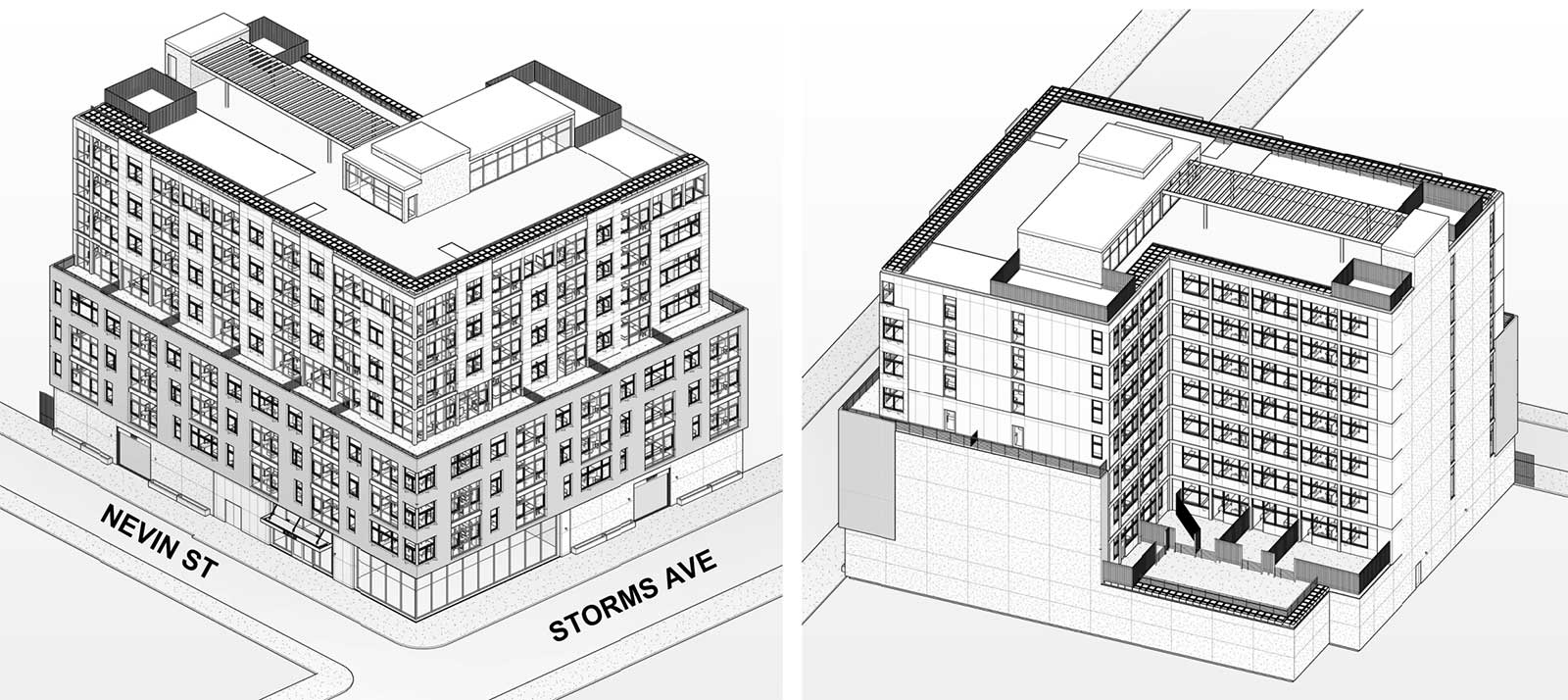 Amenities at the proposed development include a 1,456-square foot gym on the first floor and a common patio on the building's second story. A finished roof deck would additionally feature a 1,163-square foot indoor lounge plus sprawling outdoor areas that include a movie lawn, sunbathing area, yoga area, and dog run.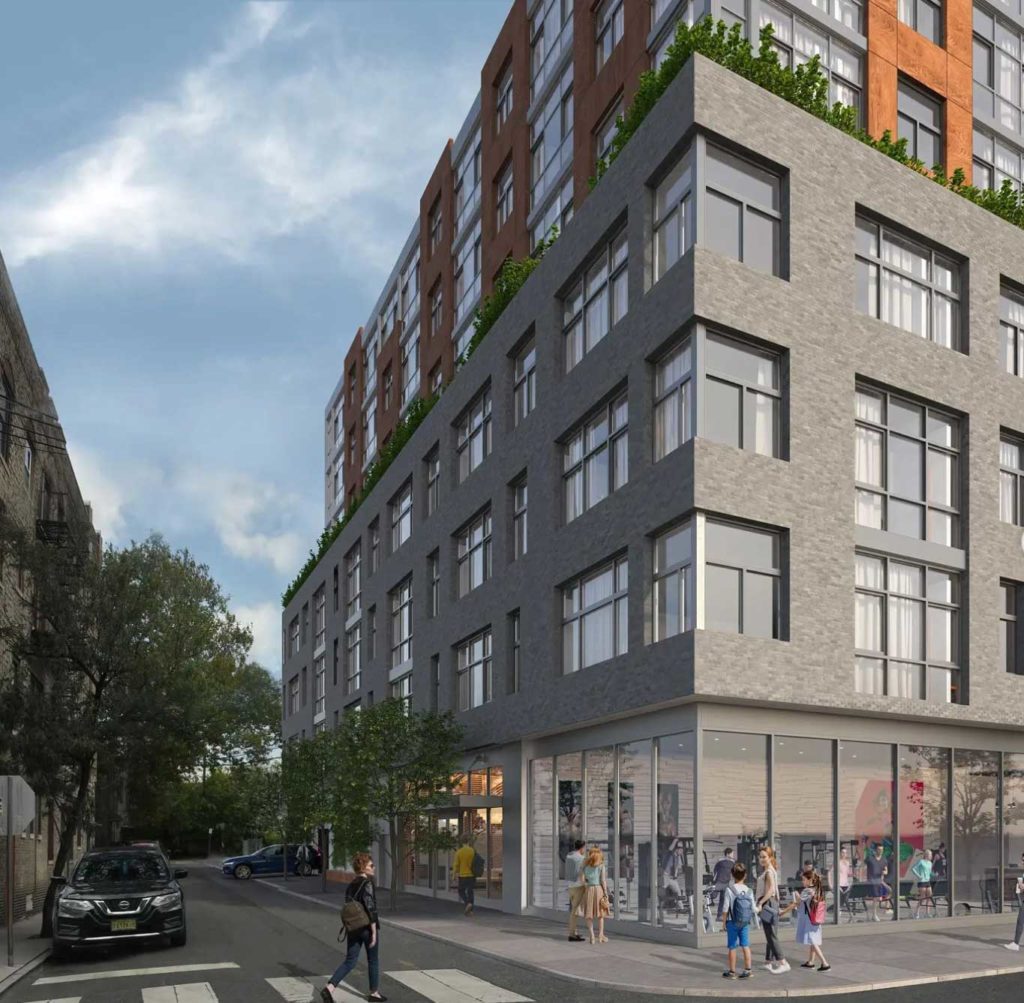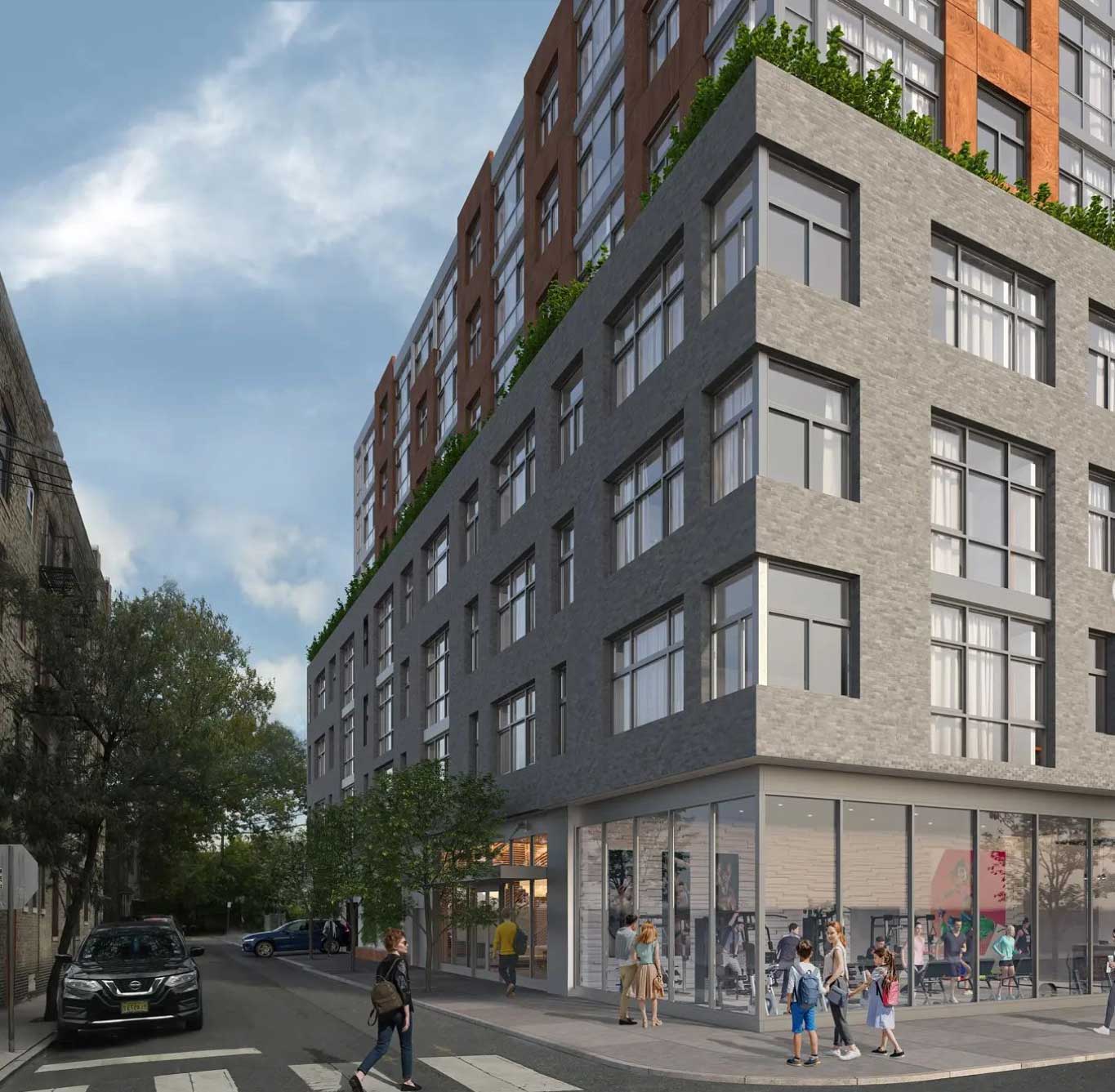 The exterior of the development would utilize a combination of white stucco, grey brick, wood composite panels, and dark metals. The proposed project falls within the McGinley Square East Redevelopment Plan and the most significant variances being requested involve three additional feet in building height and the inclusion of 34 parking spaces where 40 are required.
Jersey City's planning board is tentatively scheduled to hear the development's application during their March 8 meeting, which begins at 5:30 p.m. and will be held virtually on Zoom. The conference can be accessed at this link or by using the Webinar ID 864 6016 7567.