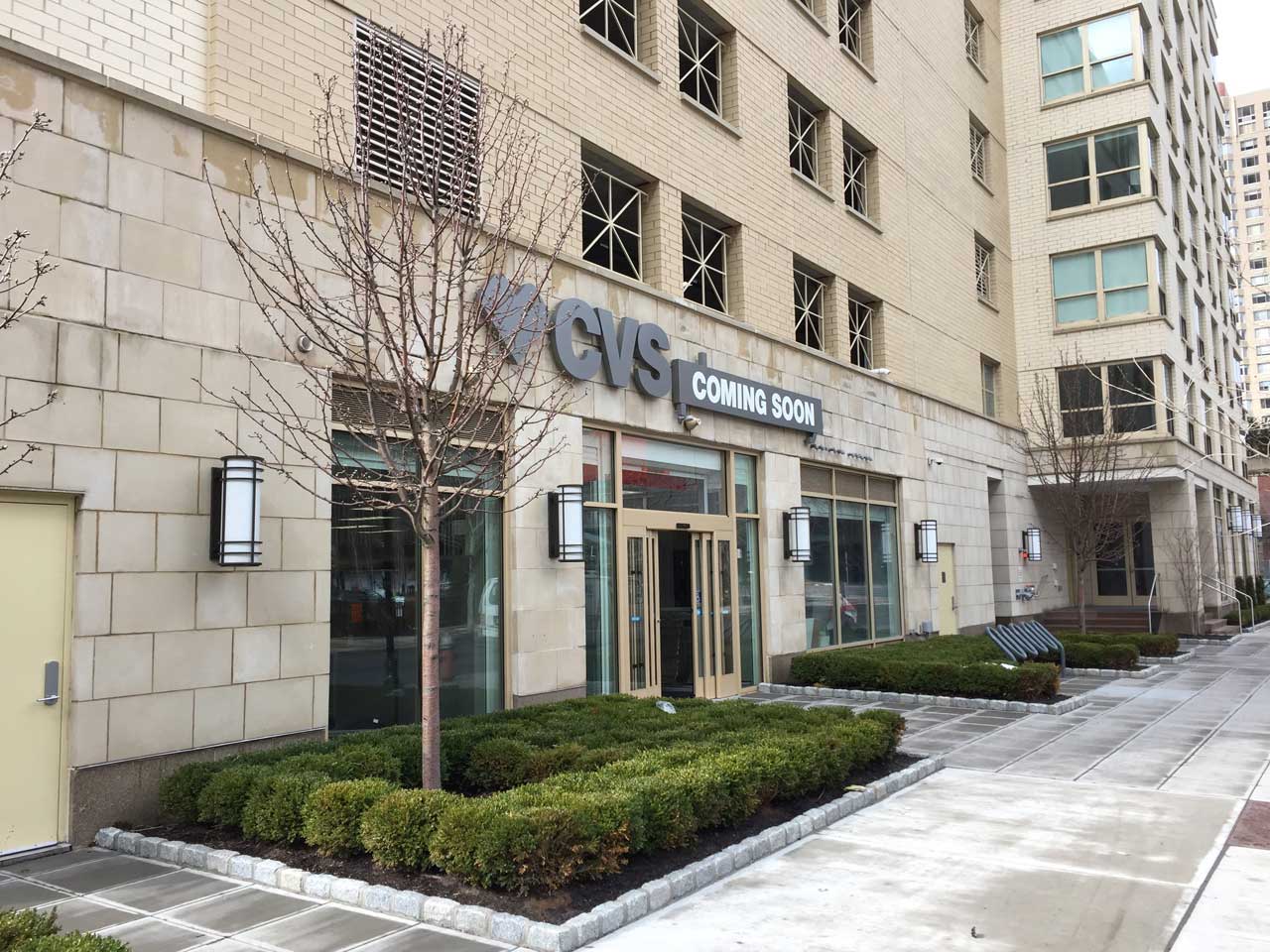 Two large storefronts that have been empty for almost a decade are finally getting filled, one with a rapidly expanding exercise franchise and another with a household name in convenience.
Retail space at 65 Bay Street was originally constructed as part of the Trump Plaza Residences, which opened in 2008 and was then the tallest residential building in New Jersey. The development was later expanded upon with a rental tower dubbed Trump Bay Street in 2016.
The project's vacant retail space has, somewhat remarkably, stayed that way the entire time. But finally, two tenants are coming soon to the property. The first one, taking up the space on the Morgan Street side of the building, will be CycleBar, an indoor cycling franchise that already has an outpost in Hoboken.
CycleBar, who are currently hiring instructors for their Jersey City spot, claims to be the largest network of premium indoor cycle studios in the world, with more than 180 locations slated to open throughout 2018. Each ride at the facility features music and visuals in their state-of-the-art CycleTheatre that comes complete with concierge-level service.
The company will be giving away 5,000 free rides as part of the promotion for their upcoming openings, and those interested in keeping tabs on when CycleBar's Jersey City outpost will be up-and-running can sign up for CycleBar Blast, a newsletter providing updates about their progress.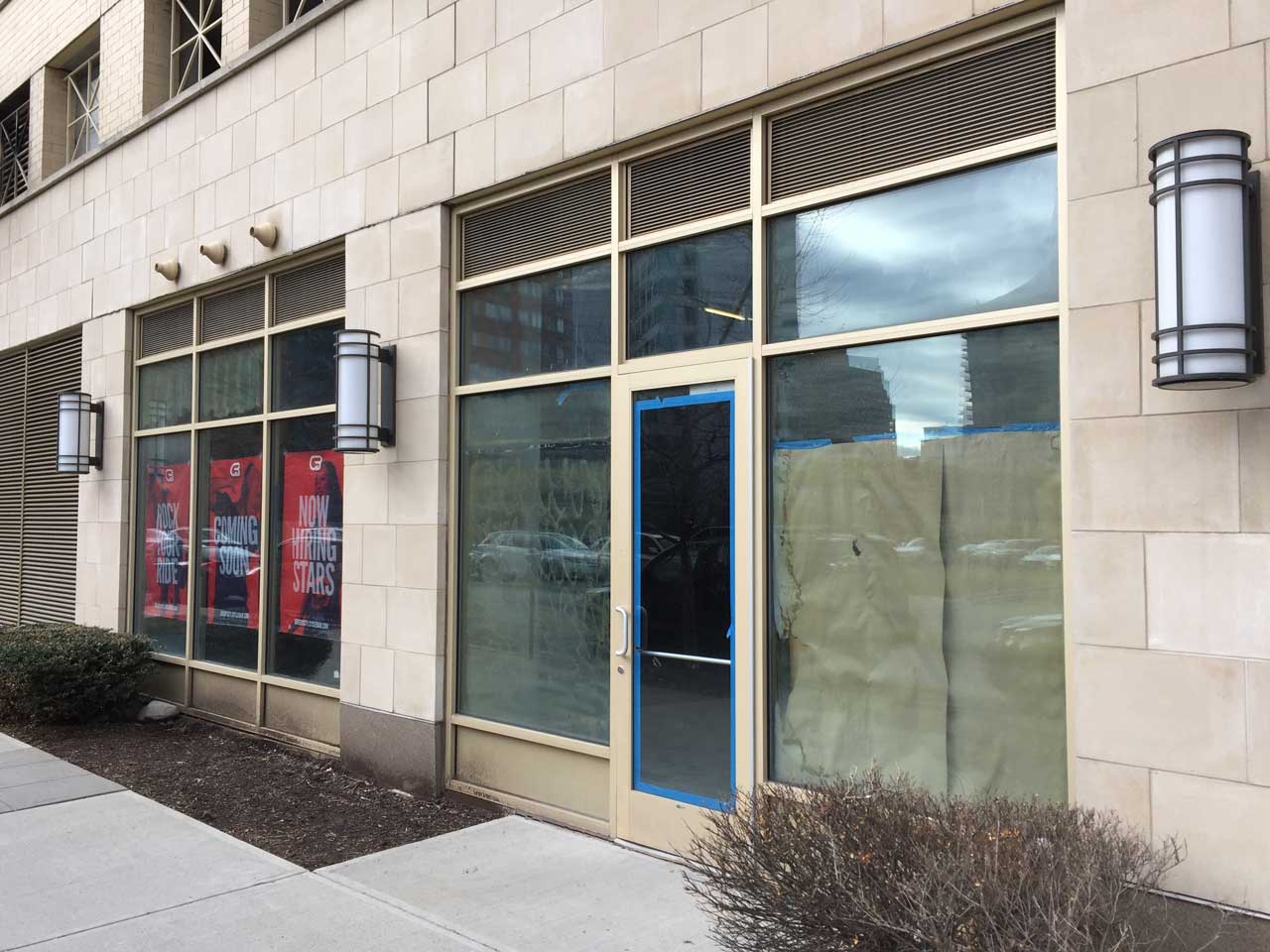 On the Greene Street side of the Trump properties, retail giant CVS is close to opening. Their impending arrival is interesting in part due to Jersey City's chain store ordinance. The rules, enacted in 2015, limit chains, defined as stores with 10 or more locations within 300 miles of Jersey City, to only a maximum of 30 percent of ground-floor commercial space Downtown. Most of Newport is exempt under the regulations, and 65 Bay Street falls just a block outside of the zone where the restrictions apply.
CVS was already blocked from opening an Exchange Place outpost last year, and a Huffington Post article published just last week specifically mentioned CVS as a store the ordinance was designed to prevent. Some have questioned the effectiveness of the ordinance since Krispy Kreme opened Downtown last year within the chain-restricted zone.
Nonetheless, signage for CVS is already up at the property and the space will finally be filled. Retail in the area has been a mixed bag; just a few blocks away, HopsScotch recently closed and space in Harborside 4 formerly occupied by Muscle Maker Grill also remains empty. But CoolVines' pending arrival at neighboring Modera Lofts, the opening of Ample Hills Creamery and 9 Bar at Urby, and the continued revamp of Harborside Terminal have started to breathe some life into the streetscape.