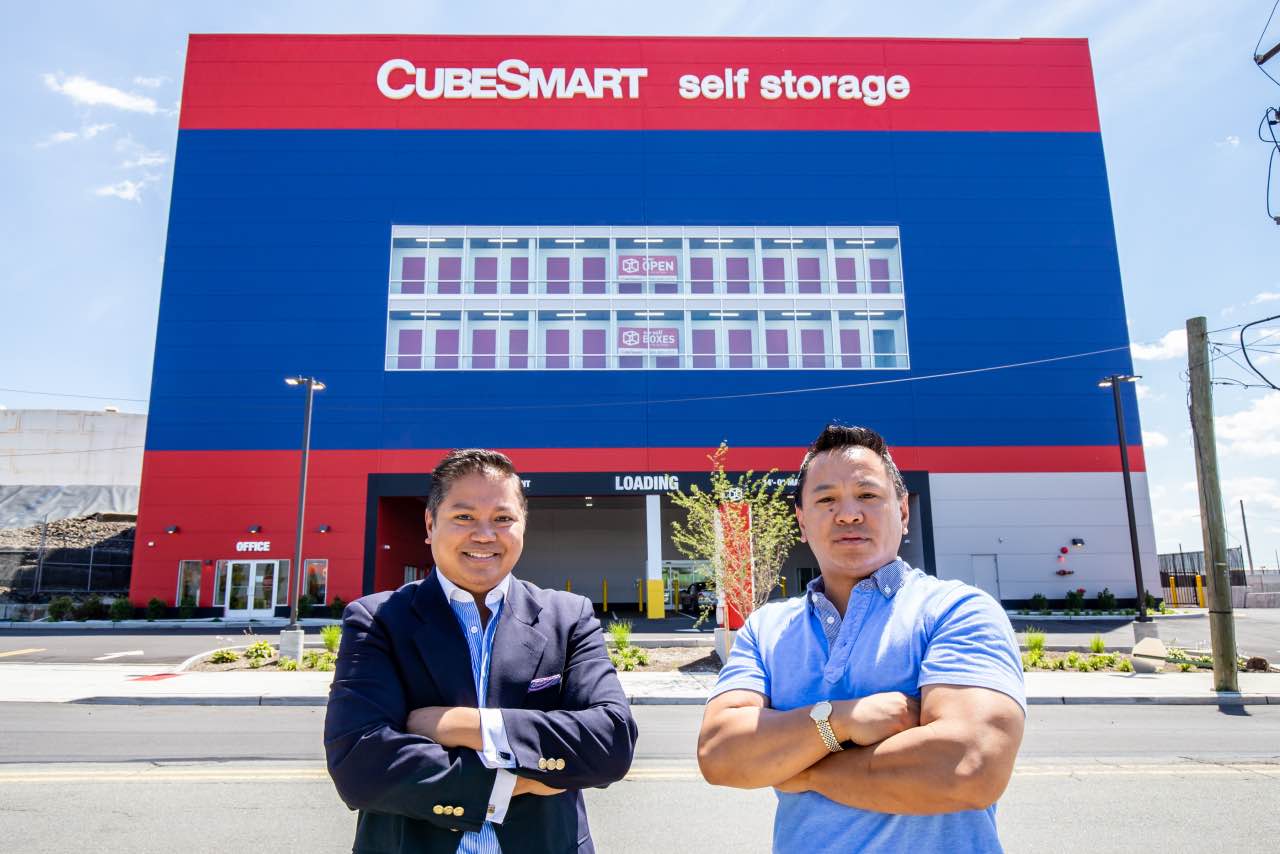 CubeSmart Self Storage, a 120,000-square-foot self-storage facility, recently opened at 186 East 22nd Street in Bayonne. The building stands seven stories tall with its signature red and navy blue brand colors. Developed by veteran self-storage developer Storage Deluxe of New York City, the opening adds to the growing commercial and retail development landscape of Bayonne. This comes on the heels of the recently opened Costco, QuickChek, and adjacent retail strip center.
"We are thrilled to broker another successful deal with Storage Deluxe and our first real estate project with the Durable Companies/Alessi Organization. Durable/Alessi has been extremely instrumental in the steady progress of Bayonne," said Anthony Rivera, Managing Director of the Commercial Division of Pure Properties, in a prepared statement.
This is the second New Jersey self-storage facility developed by Storage Deluxe. The first location opened in Hoboken, on 13th and Adams Streets, right by the viaduct connection to Union City. Both deals were brokered exclusively by Anthony and Eugene Rivera of Pure Properties.  
Monica Gonzalez, Manager of the CubeSmart Bayonne location, also added, "We're excited to have opened this location in Bayonne and we're extremely satisfied that we're able to relieve any stress that a customer may have when it comes to moving in the area."
The area near the recently opened CubeSmart in Bayonne has seen a flurry of activity in recent months. Less than one mile from the space, a limited liability company submitted plans to develop 40 units at 39-43 West 25th Street in late May. And at the Military Ocean Terminal at Bayonne, less than 1.5 miles from the CubeSmart development, Mahalaxmi Bayonne Urban Renewal has proposed 4,500 residential units, almost 81,000 square feet of retail, and a 218-room hotel.
Developers JMF Properties, RD Management, and Accurate Builders & Developers are also pursuing a 650-unit residential development at the former Military Ocean Terminal as part of their Harbor Station South Redevelopment.