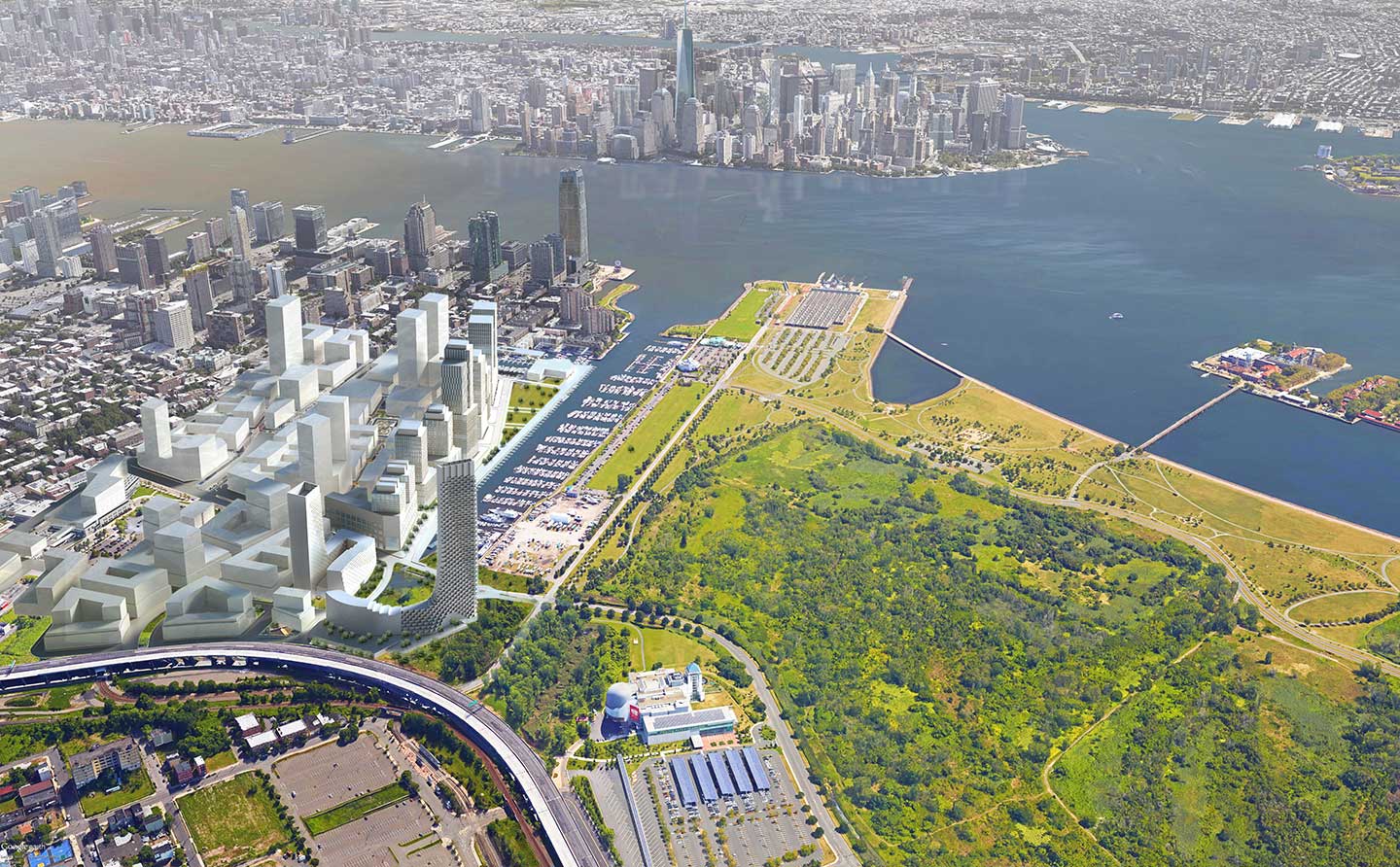 A massive multi-phased residential and retail project is proposed for 246 Johnston Avenue and the surrounding lots, just east of Interstate 78, in Jersey City's Ward F. Documents from a June meeting of the Jersey City Redevelopment Agency show that a developer is planning for the new development with upwards of 2,000 units, 860 parking spaces, and 50,000 square feet of retail space.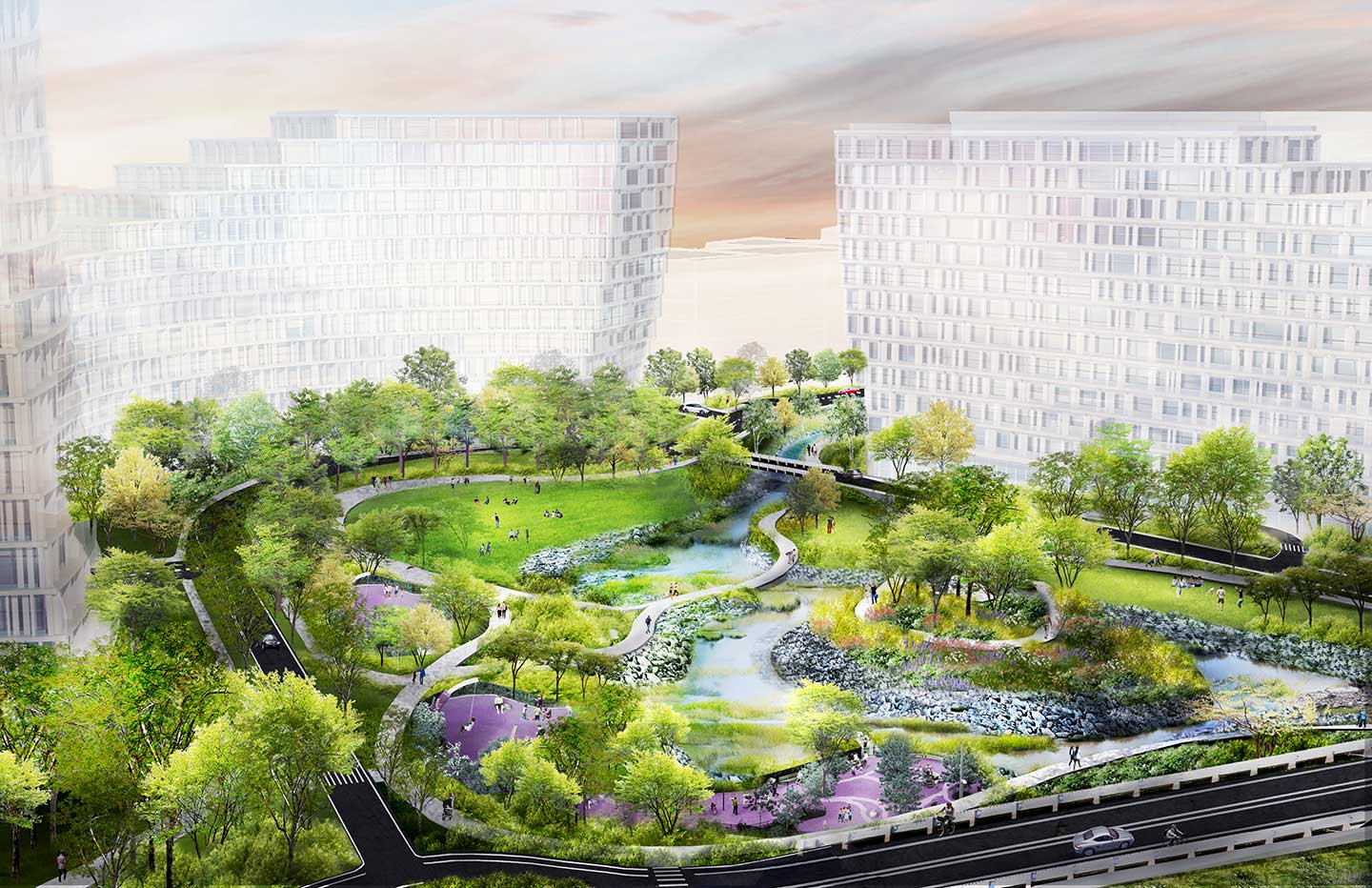 In addition, plans include a cleanup of the Mill Creek Outfall, calling for a new 5 million gallon grand storm tank to be built, with a new public city park on top. The website of private equity investment firm Quadrum Global describes plans for a new 'Crescent Park' "with protected views of the Manhattan skyline and the Statue of Liberty". Construction could begin in 2018, according to the website.
Additional details regarding the proposal have not yet been released. The exact unit count is still undetermined and will depend on a variety of factors.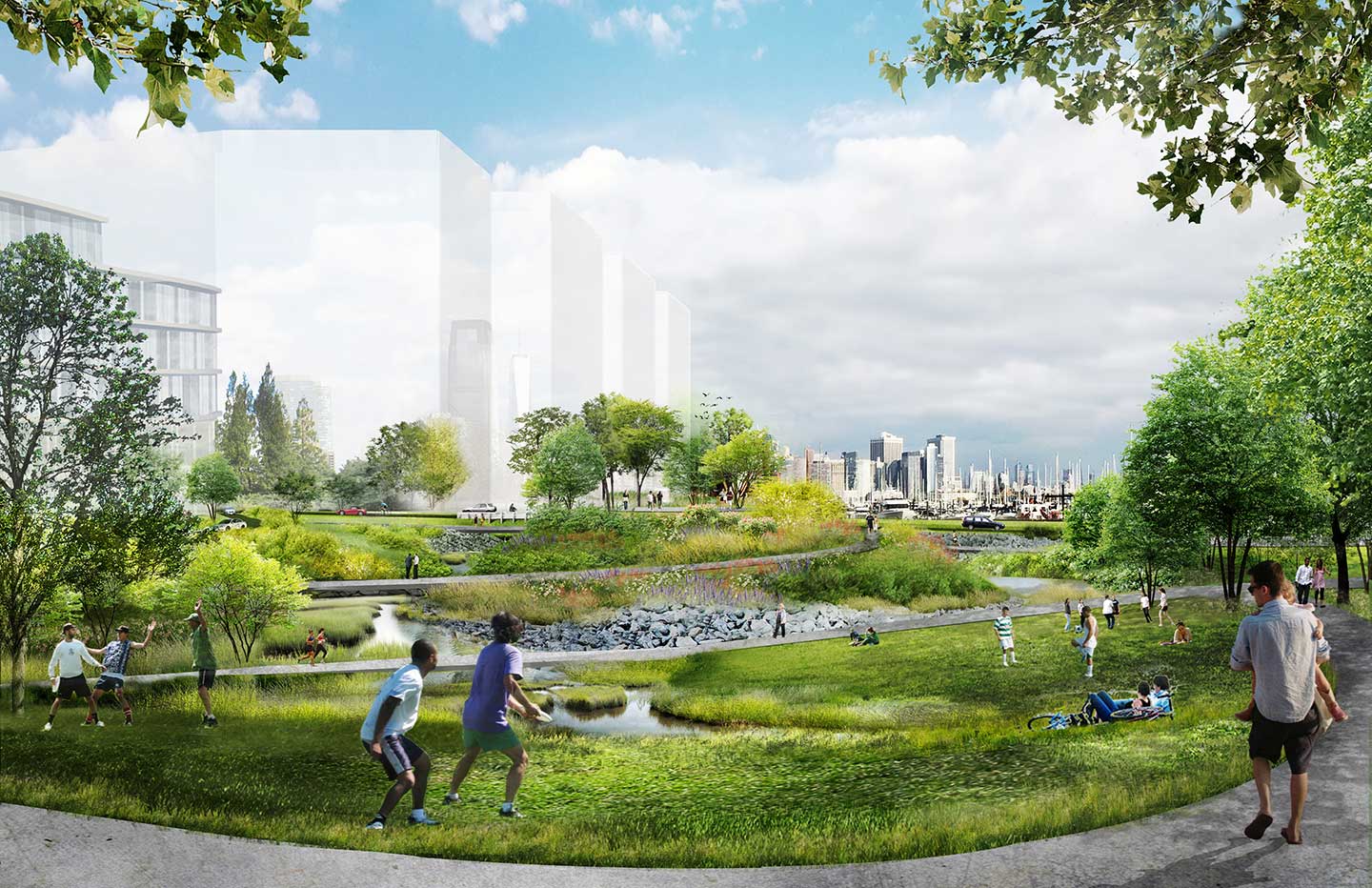 The developer is a joint venture between Argent Ventures and Quadrum Global. Argent Ventures is responsible for several developments across the New York Metropolitan Area, including the proposed Baldwin Place development at the site of a former pasta factory near Journal Square, which was approved last year. "Argent focuses on investing in challenging real estate assets, with a particular emphasis on development and revitalization opportunities in urban, transit-oriented locations", according to that development's website.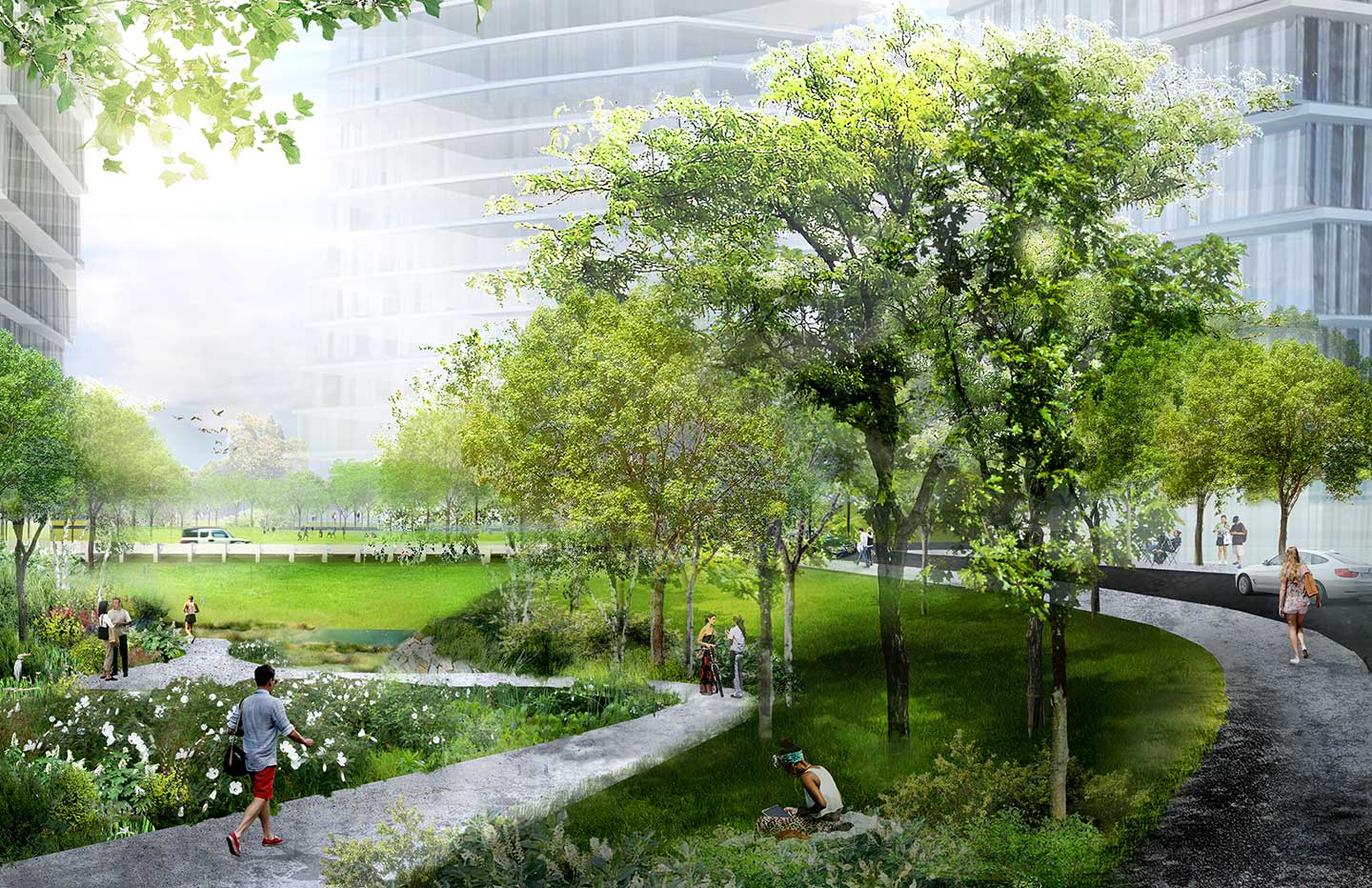 Argent Ventures and Quadrum Global have enlisted Studio V Architecture to handle the architectural design and planning and Michael Van Valkenburgh Associates for the landscape design.
According to property records, the Johnston tracts, located within the Grand Jersey Redevelopment Area near the entrance to Liberty State Park, were acquired by the developer for $34,750,000 in April of 2015, and the company was designated as the site redeveloper this past July. For decades, while nearby areas of the city have been revitalized, these tracts have sat barren, despite being seen by hundreds of thousands of commuters on Route 78 every day.
The proposal has not been heard yet by the Jersey City Planning Board. Should the project be approved, residents of the complex will be within close walking distance of the Liberty State Park waterfront, the Hudson-Bergen Light Rail, and the Liberty Landing Ferry to Manhattan.
[gmap height="250px"]246 Johnston Ave, Jersey City, NJ 07304[/gmap]
246 Johnston Ave, Jersey City, NJ 07304