Coldwell Banker Jersey City is officially up and running at their new home on the Newark Ave Pedestrian Mall. They celebrated the move yesterday with a ribbon cutting attended by Mayor Steven Fulop as well as officials from NRT, Coldwell Banker's parent company.
Before moving to their new digs, the brokerage was located just a block away on Grove Street. The new location provides better exposure on one of the most heavily walked blocks of Jersey City.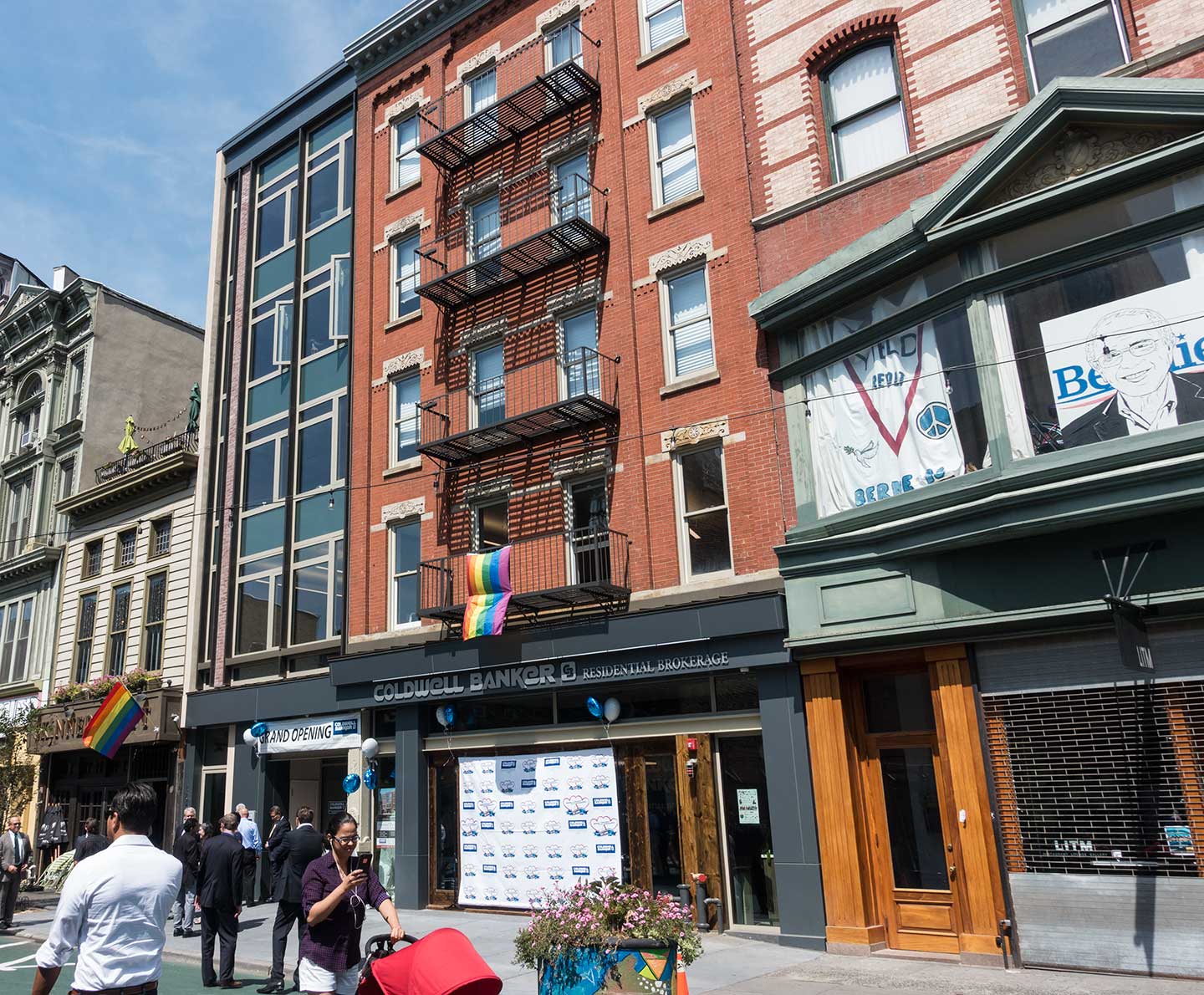 Coldwell Banker occupies the first three floors of GothamWest's recently completed 142 Newark project. The project involved rehabilitated the existing 1870's structure and joining it with the vacant lot next door to expand the footprint of the building. The architect, Scott Mahaffey, designed the project in a way that saved the existing facade and then juxtaposed it with a sleek, modern addition. With the new addition, the building now spans 45 feet, providing incredible exposure along Newark Ave.
Coldwell Banker's offices were designed and outfitted by Sionas Architecture, PC out of Montclair.
At the event, Coldwell Banker managing broker and branch VP, James Tortorelli, praised his sales team for making the move possible. Through their hard work, Coldwell Banker has established itself as a prominent player in the highly competitive residential brokerage arena.
Mayor Fulop touted the move as another sign of Jersey City's strong real estate market.
Coldwell Banker is one of the largest real estate brokerages in the world with 3,000 offices in 43 countries.
[gmap height="250px"]142 Newark Ave, Jersey City, 07302[/gmap]
142 Newark Ave, Jersey City, 07302