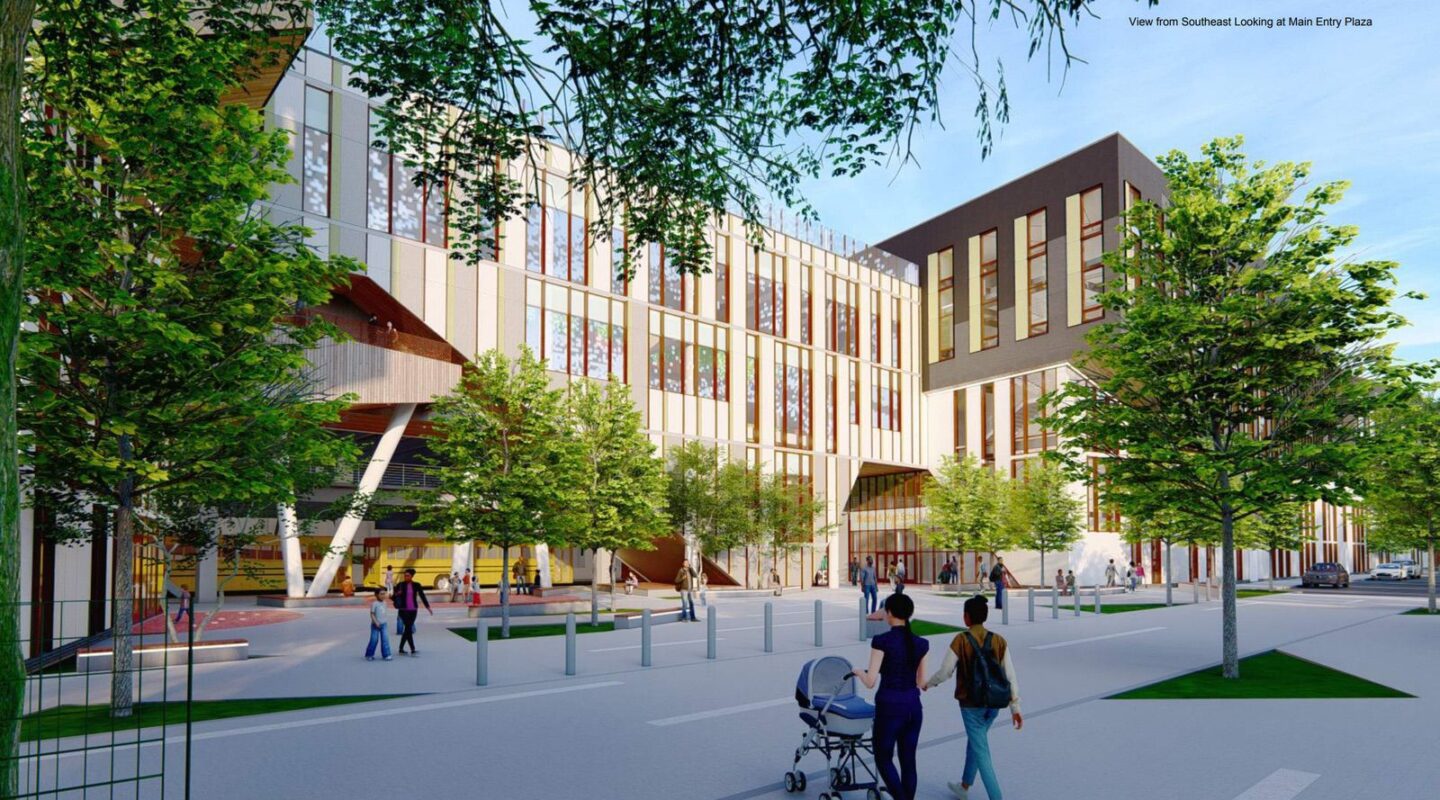 The path has been cleared to transform a large vacant lot in Jersey City's Bergen-Lafayette neighborhood into a charter education campus that will create over 2,000 new student seats open to the entire public school district.
During their February 7 meeting, Jersey City's planning board unanimously signed off on a Section 31 review for the Canal Crossing Charter School Campus. Jersey Digs reported on the plans last month, which come courtesy of a North Arlington-based entity called Friends of Quality Education.
The plan will transform a battleship-shaped parcel at 79 Caven Point Avenue into the new home for both BelovED Community Charter School and the Empowerment Academy Charter School. Designed by KSS Architects, the largest portion of the plan will serve 9th through 12th-grade students.
The Canal Crossing Charter School Campus will include one 69,000-square-foot Elementary School designed for 720 students plus a 35,000-square-foot Middle School to serve 360 pupils. The remaining two buildings total 89,000 square feet and will be dedicated as high schools with combined space for 960 students.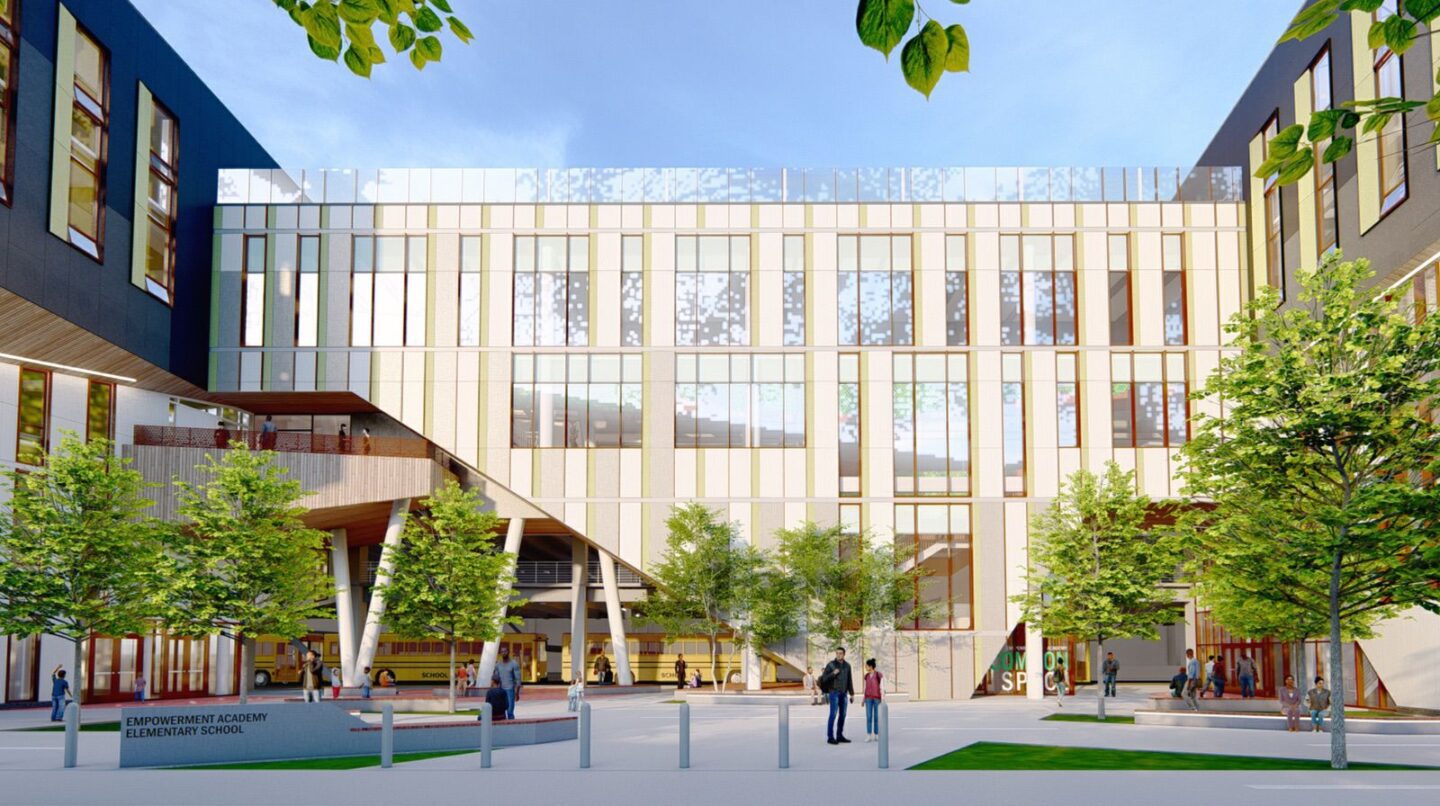 The high schools will both feature state-of-the-art facilities including fully outfitted chemistry, biology, physics, and technology labs, a maker space for the study of robotics, electronics, CAD-based design, and 3-D printing, an art room with a potter's wheel and kiln, and a large college and career counseling suite.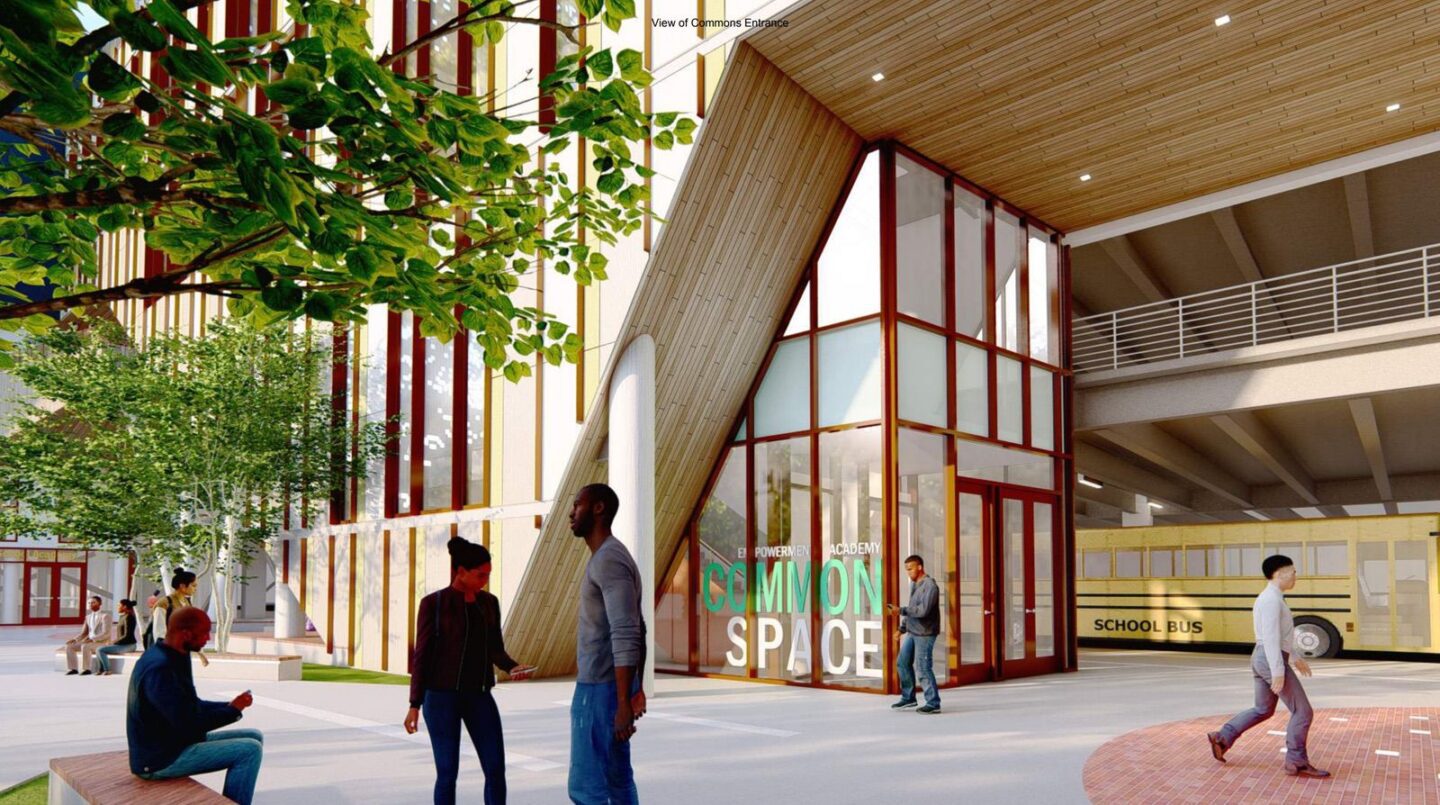 Other major components of the campus include a triple-sized gymnasium, a 500-seat auditorium, a digital production studio, and a rooftop deck to feature a synthetic field plus a children's playground. The entire campus will be built to meet LEED Silver requirements.
The property surrounding the buildings themselves was designed to create a "park-like" atmosphere for future students and will boast an 82,000-square-foot commons area with shared spaces.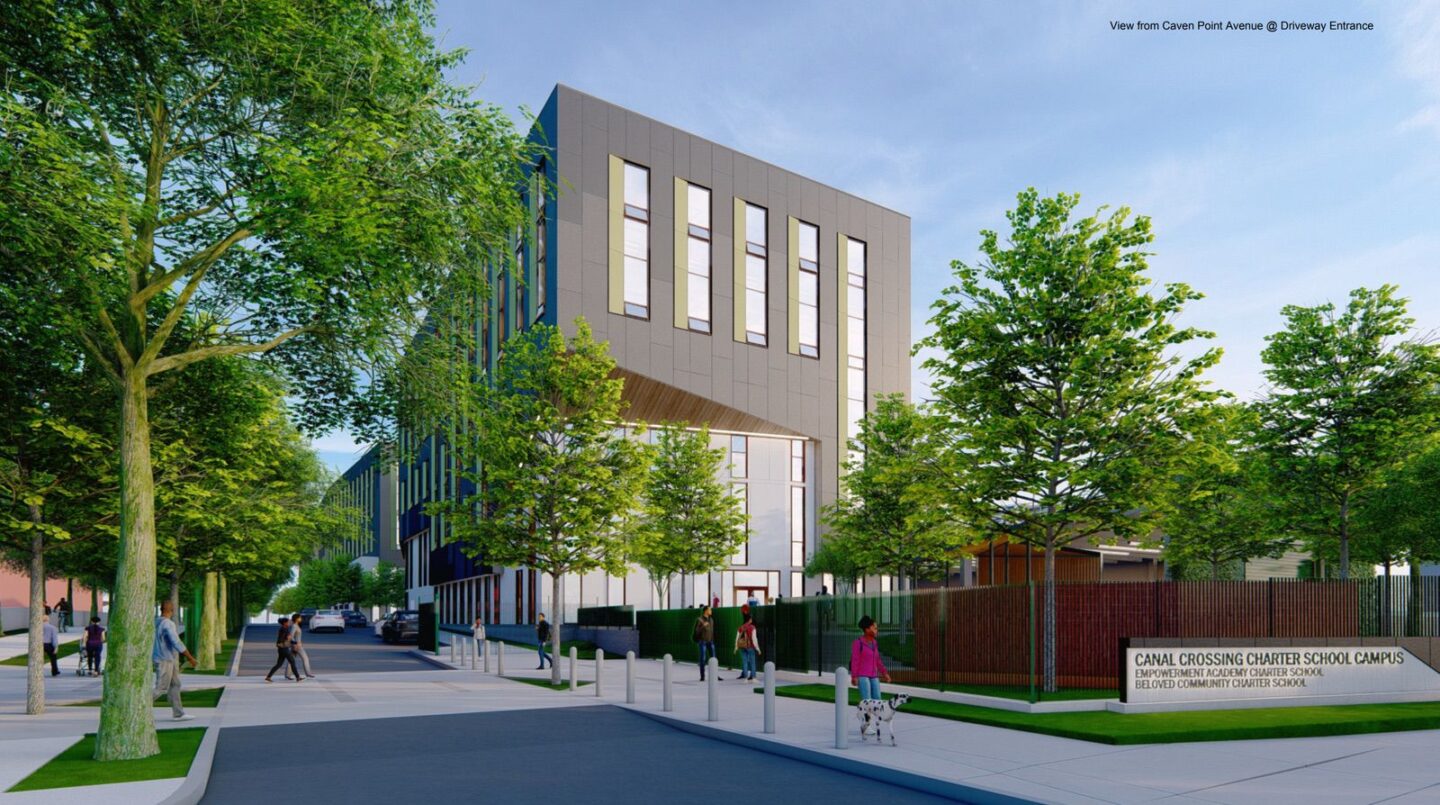 A 343-space parking deck is included beneath and adjacent to the commons section, and the developer will be constructing a walkway along a portion of the Morris Canal Greenway on a neighboring parcel that is owned by the Jersey City Redevelopment Agency.
The plan is creating 2,040 new school seats that will be open to every child in the Jersey City public school system, as free bus transportation to and from every neighborhood will be provided.
Friends of Quality Education have noted that local taxpayers will not be funding any portion of the construction, but the group has not yet provided a formal timeline for when construction could begin.
A groundbreaking could happen sooner than later, as the application submitted by Friends of Quality Education noted they hope to welcome students to their new facility at the beginning of the September 2025 school year.