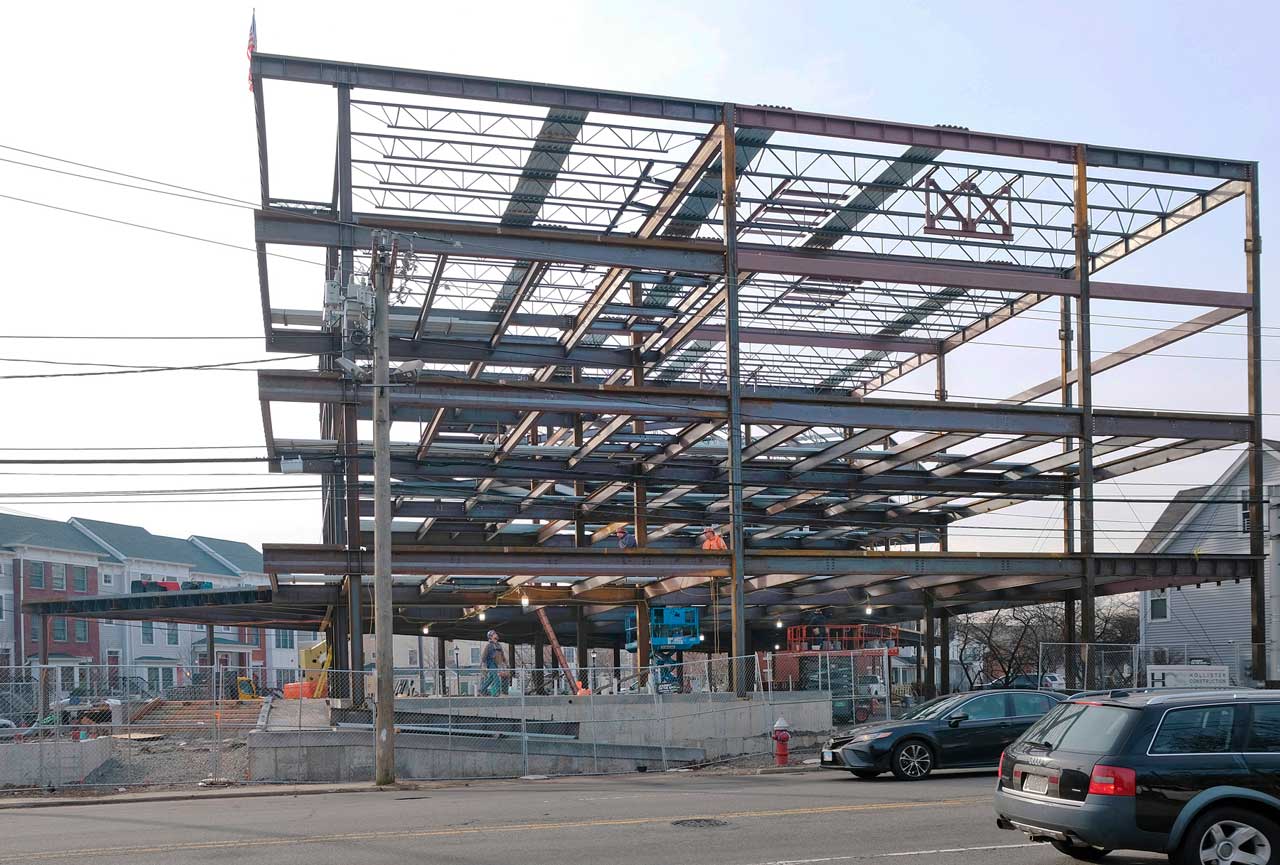 A new $12.5 million middle school project just feet from Downtown Jersey City celebrated a significant milestone earlier this month, as the 53,000-square-foot facility is set to host its first students and classes later this year.
BelovED Community Charter School is the brainchild of a non-profit organization, Friends 2, that was established in 1995 under the name The Jersey City Scholarship Fund. In 2016, they announced their purchase of a half-acre lot at 535 Grand Street in the city's Bergen-Lafayette neighborhood that would expand their current school, which serves children grades K through 6.
The new middle school facility will allow them to increase their enrollments up to grade 9 and is designed by New York-based Urbahn Architects. The building will feature an open first floor with outdoor recreational facilities for students and a parking lot for 29 cars. 20 full-sized classrooms, 4 half-classrooms, a gymnasium, a multi-purpose room, and a large cafetorium will be located on higher floors.
Those passing the property can now envision the building's footprint, as the structural steel frame of the development has now been completed. The buildout is courtesy of Hollister Construction Services, and Head Coach Chris Johnson is thrilled to be on the project.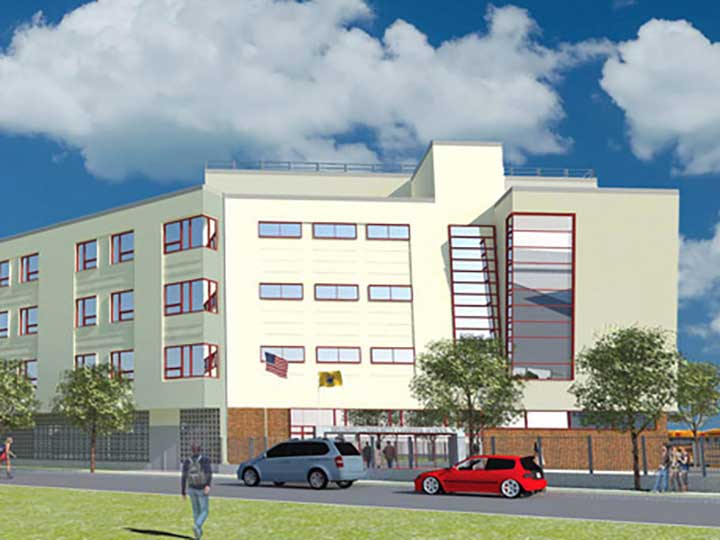 "We are very excited to once again be collaborating with BelovED and Urbahn Architects on the delivery of this new middle school," says Johnson. "We love being part of these projects because we know how important it is for families and their children to have access to a great educational facility. The children are our future and there is no better feeling than to know that new leaders are being raised in the schools we build."
The building's design presented some challenges, as the parcel is within a FEMA-designated flood zone. As a result, all specified programmed space and critical systems are on the second through fourth floors and the street level is dedicated to parking, building access, recreation, and the entrance lobby.
The building's façade will utilize Exterior Insulation and Finish System (EIFS), while the interior will feature several innovative spaces such as an elevated and outdoor "ecology deck" where students will perform experiments with plants and observe various microenvironments within an urban setting.
BelovED Community Charter School currently serves 1,080 students and is named in honor of Martin Luther King, Jr.'s vision of the "Beloved Community." New Jersey Community Capital and Provident Bank provided construction financing for the project, which will welcome 360 new students in the second half of 2019.