Newark may be getting a new residential project that's built entirely out of shipping containers. Spearheaded by development partners Cor10 Concepts and Community Asset Preservation Corporation as well as C+C Architecture, the new project hopes to promote home ownership and rebuild distressed communities.
Cor10 Concepts managing partner, Arthur Hood, got the idea after years of working as HUD Renovation Consultant. He observed frustration among would be home buyers about the quality of homes available at the lower price points – typically, older, and often obsolete, properties that required significant work and maintenance.
As Hood explains,
"Container construction has proven to be a means of providing quality housing in many parts of the world. Our idea is to use the resources at hand to help increase homeownership, while creating jobs and revitalizing neighborhoods by building homes that people want to live in."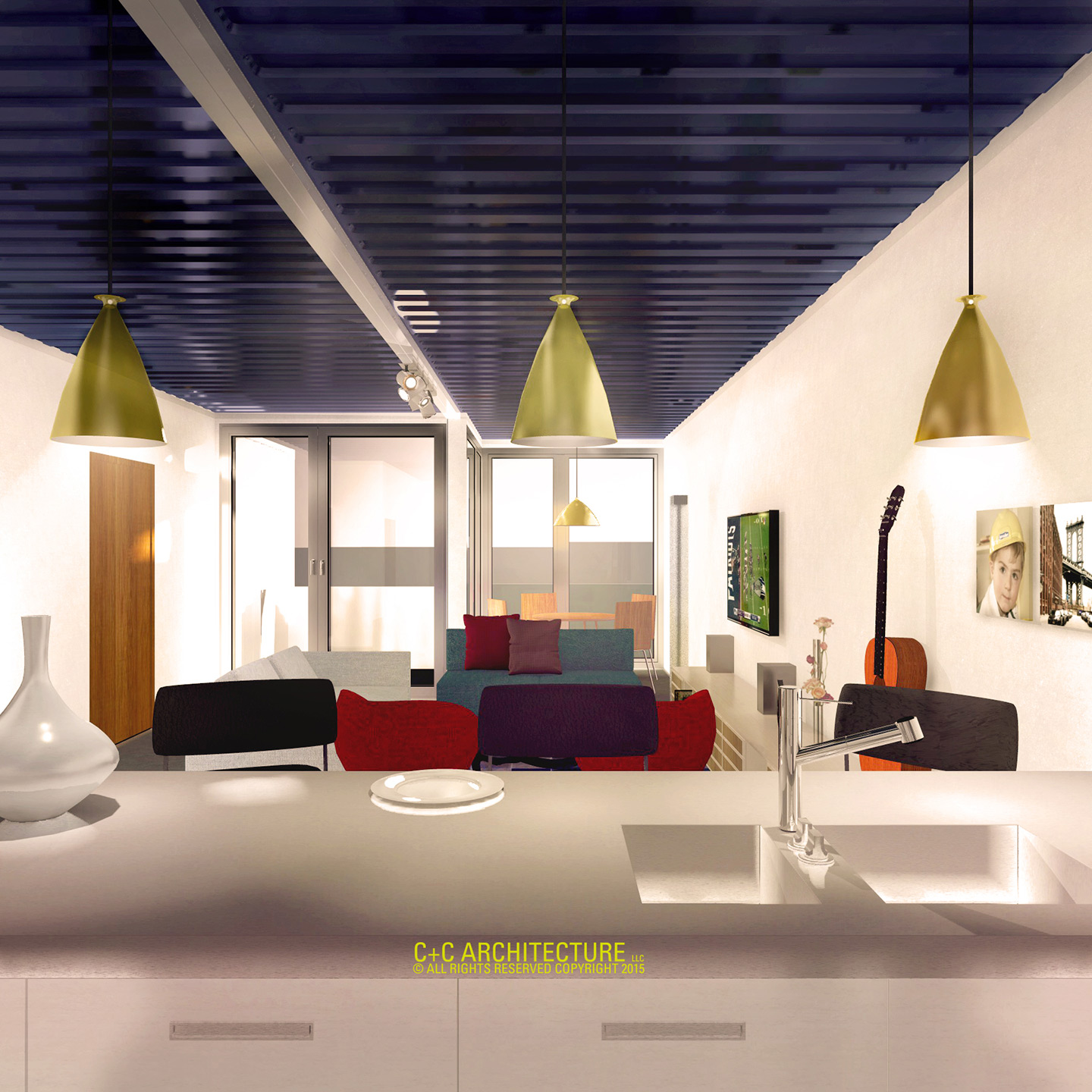 The new project, which will be located in the Lincoln Park neighborhood, is a 3-family dwelling designed by Frederick Cooke of C+C Architecture. Each three-bedroom, two-bathroom unit has a modern, open floor plan that's laid out in a clean and contemporary manner to allow light and air to all spaces within the units. Interiors will have polished concrete floors and quality fixtures and finishes.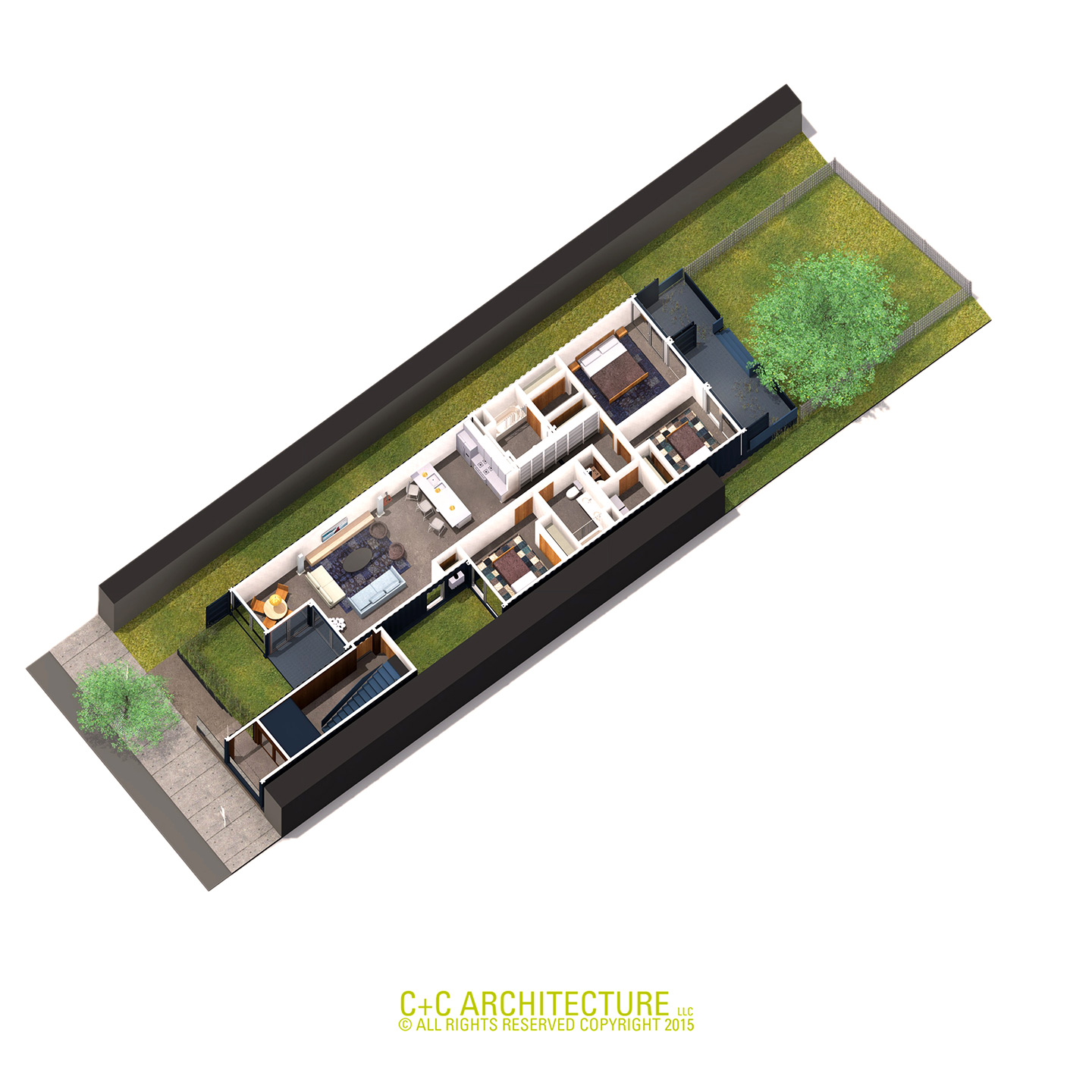 Efficiency and environmental concerns have also played a role in the design. Each unit will have closed cell foam insulation that provides a high performance thermal envelope that will exceed all current insulating requirements. Roofs will be constructed in a way that allows for future placement of solar panels to offset energy costs. Floor to ceiling windows are also planned that provide natural light and eliminate cutouts which helps maintain continuous insulated wall space. The entire structure will rest on piles to minimize its footprint and allow maximum rainwater absorption which in turn reduces the stress on the city's municipal sewer system.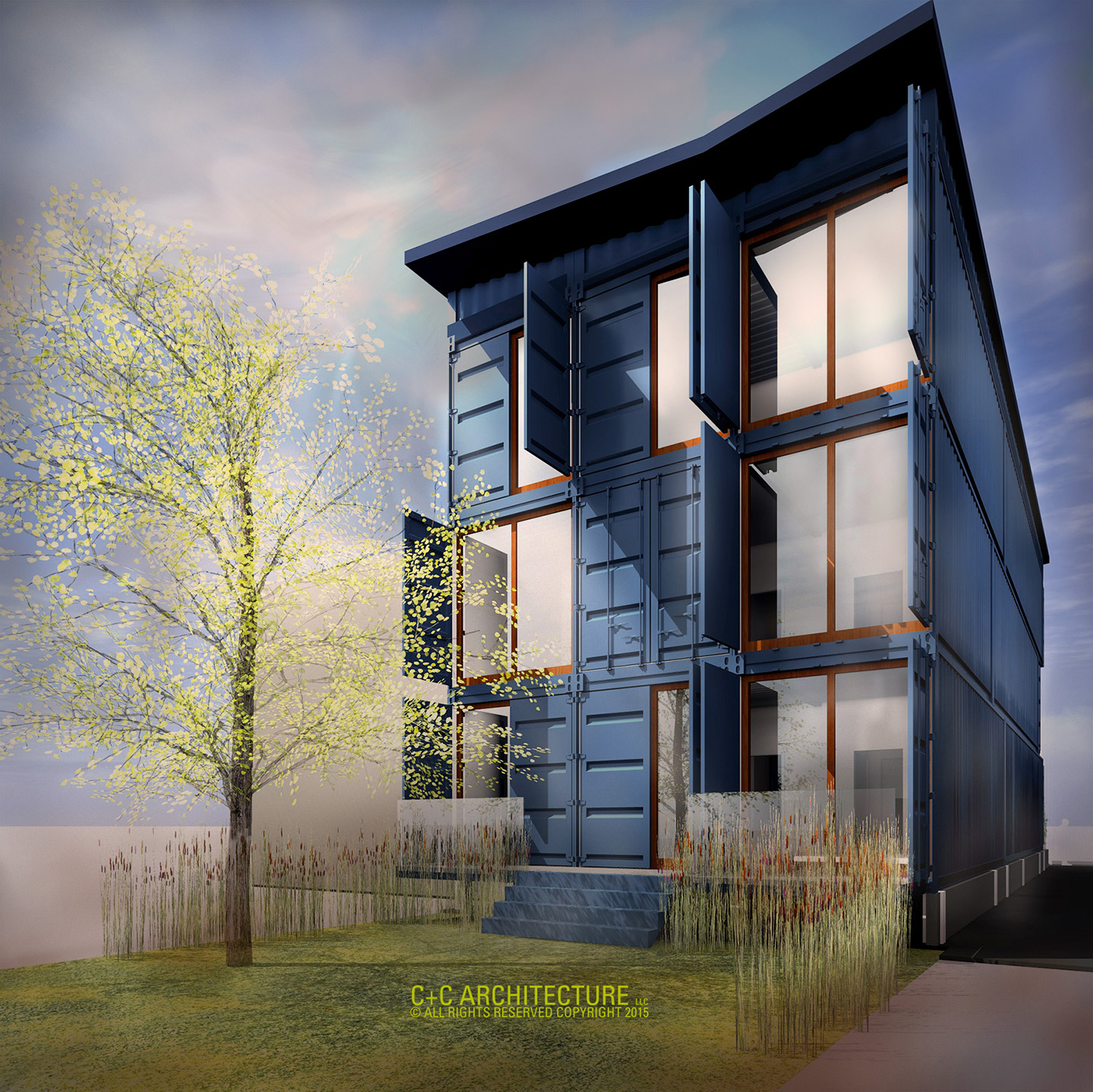 The hope is that this project can serve as a prototype for future projects in Newark and throughout New Jersey that can provide low cost, high quality, well designed housing to underserved communities. Estimates place building costs about 10-15% less than a traditional wood built structure. Being that it's a brand new type of building technology in New Jersey, there are a few regulatory hurdles that need to be overcome. However, once that happens, the developers think the concepts will be a great tool to redevelop Newark, NJ and help to infill vacant lots with affordable, beautifully designed homes.