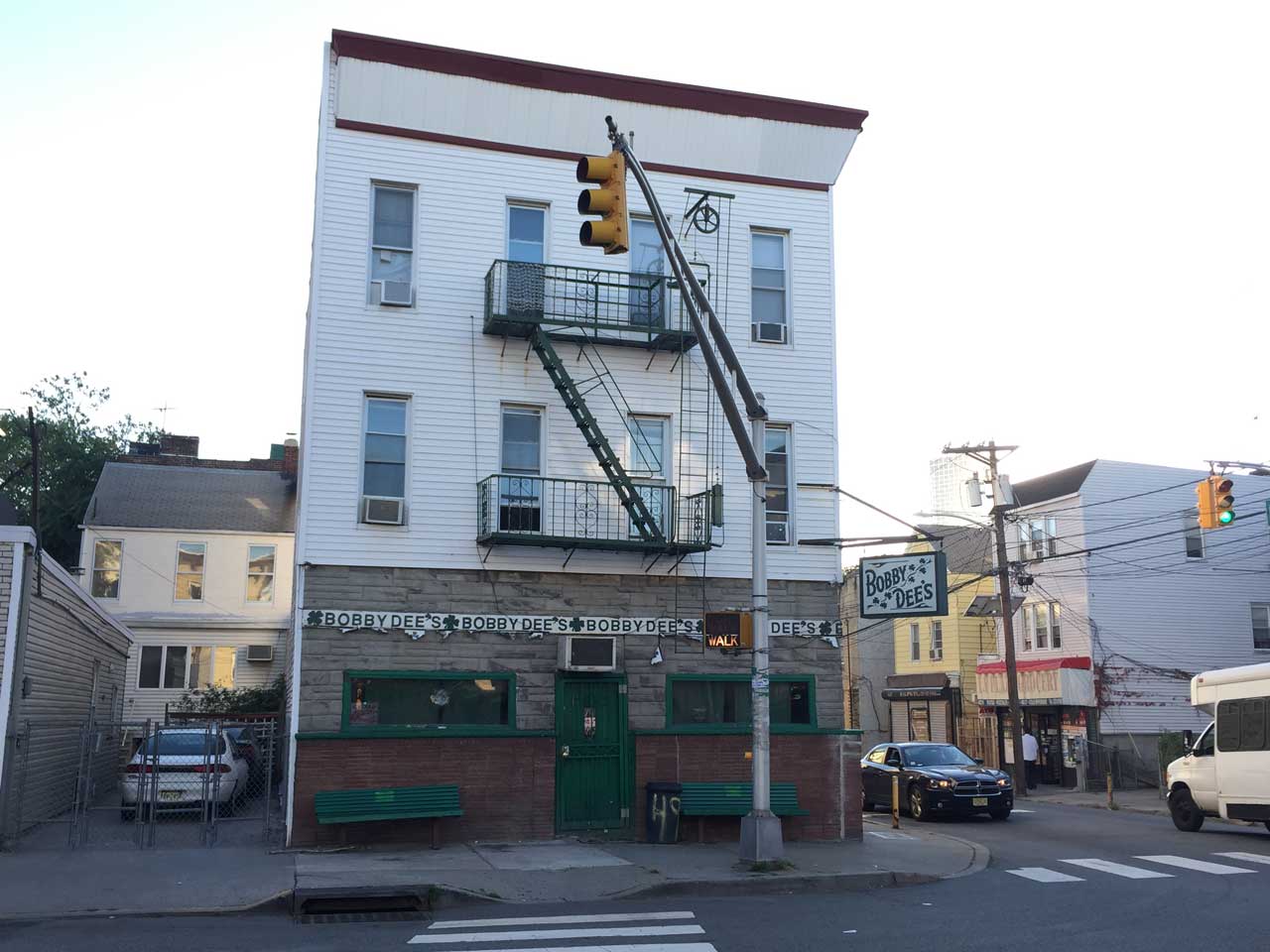 For long-time residents of The Heights, the Bobby Dee's experience needs no introduction. The neighborhood favorite, in a modest building at 49 Beacon Street, was a true watering hole for locals to discuss anything and everything over some brews (one of the more colorful events they once threw was a party celebrating Osama bin-Laden's death).
Jersey Digs has learned that new ownership has taken over the space, but don't expect the old Bobby Dee's vibe to completely change. The group that purchased the bar includes Dominick Pandolfo, who is a partner in Downtown staple Edward's Steakhouse, and Tom Egar, who co-owned the old Lamp Post Bar & Grille on 2nd Street that closed in 2015.
The new owners are all Jersey City born-and-raised and while Bobby Dee's is in the process of getting spruced up, Manager Jude Kosky says there isn't a full-blown crazy renovation planned. "The building is really old and currently has a temporary wall up, so we have a lot of construction to take care of," she says.
While Kosky described the group's desire to keep an "old-school Jersey City" mentality in the space, some modest improvements, including larger windows, will be coming to the new Bobby Dee's. Future plans for the revamped bar include regular Friday night Karaoke, and similar to Lamp Post, live music will be a big part of the programming.
The process to completely re-open Bobby Dee's could be a long one, but the bar officially started serving drinks on weekends only earlier this month. Full food service will be coming to the bar upon their full launch. There's been one night of acoustic music so far and more are likely to come, which should be announced on the bar's newly-created Facebook page.
The old Bobby Dee's was known as a bar with long hours, and the new version is following suit. Their current hours on Friday and Saturday run from 5 p.m.-3 a.m. and Sundays they open at Noon and close late. There's currently no timeline for full service seven days a week, but locals who want to stop by for a pint will be getting a front row seat to the space's transformation.