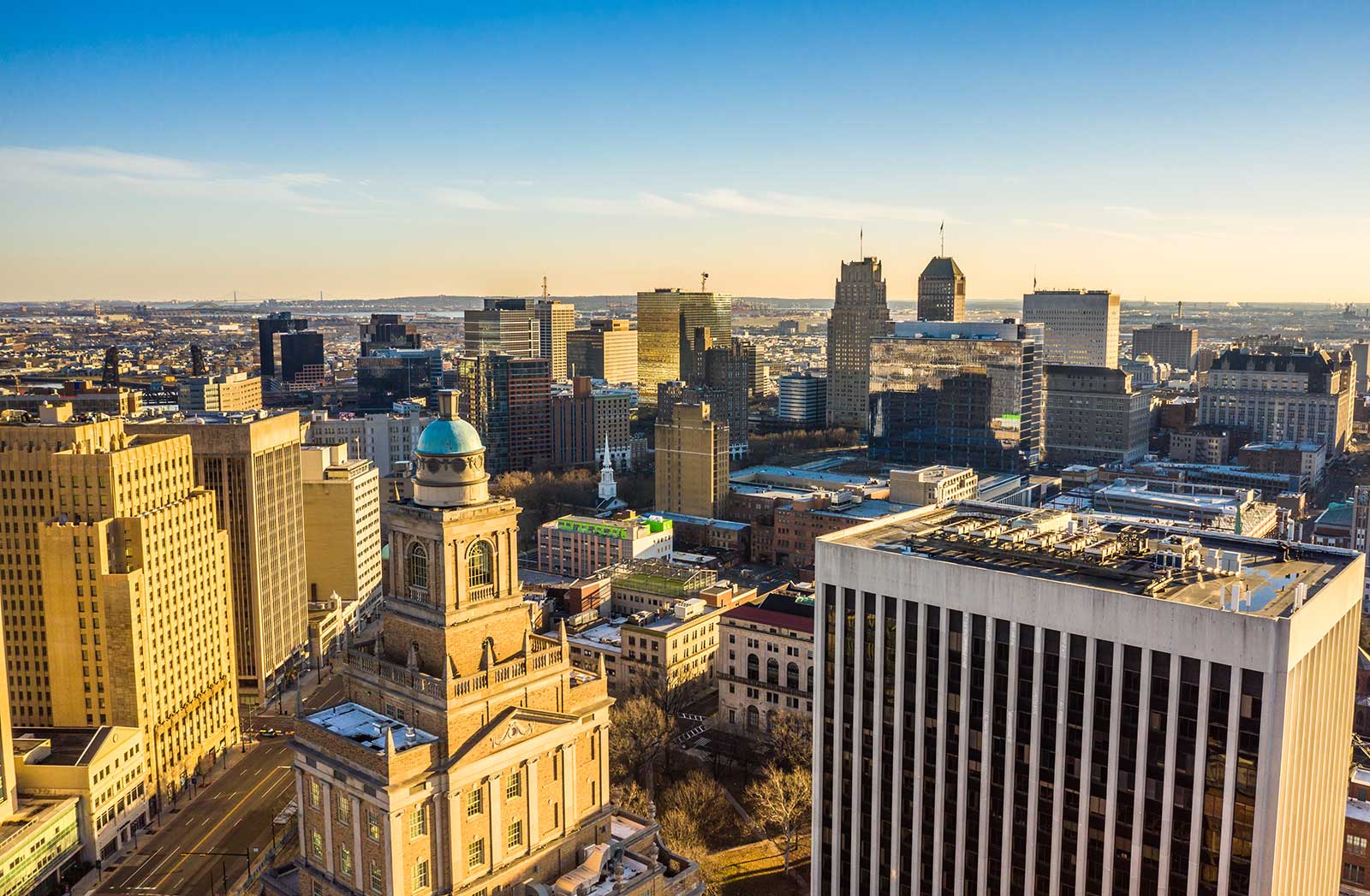 Over the last fifteen years, Newark has experienced a flourishing of new eateries for Garden State residents to enjoy. This reflects a new confidence coming from local restaurateurs and the evolving tastes of a city that is as international as the restaurants that now line its streets and neighborhoods.
Here are our picks for the best restaurants in Newark NJ, including some cafes, diners, and dives for you to enjoy for breakfast, lunch, and dinner. This is our best effort to assemble many of the best restaurants in Newark, but certainly not comprehensive.
Best Restaurants in Newark NJ
Delicias de Minas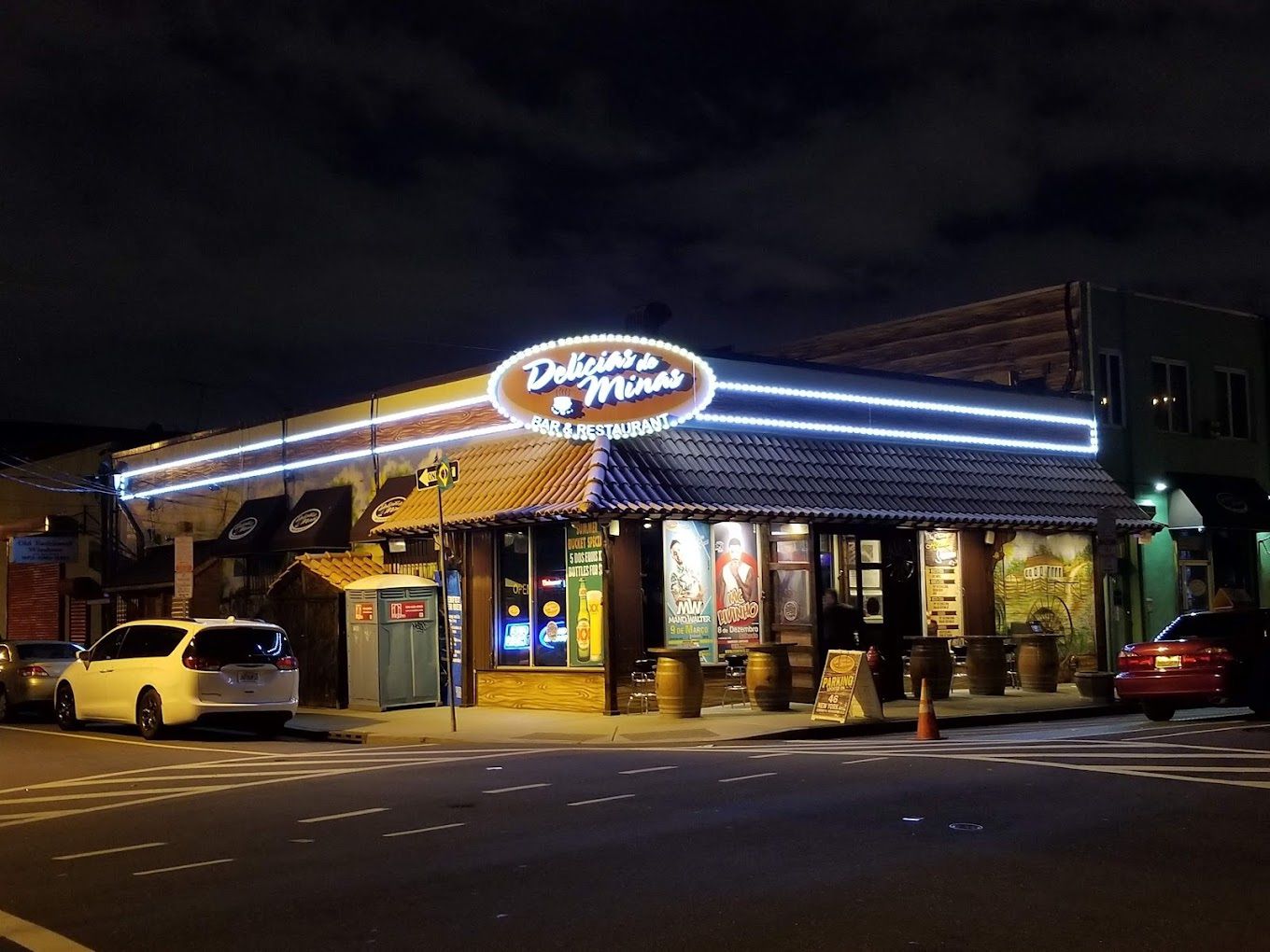 When it comes to our traditional expectations of Brazilian Barbeque, we think of fine tables with servers presenting mouthwatering and flavorful slabs of choice cuts… expertly carved for you tableside with a never-ending stream of meat. But for the Brazilian community in Newark's Ironbound, there's a little secret far off into the neighborhood and away from trendy Ferry Street.
Delicias de Minas can be best described as 'Texas Barbecue – Brazilian Style'. The restaurant is decorated with images and décor evoking the southeastern states of Brazil, places known for sprawling cattle ranches, rich rodeo scenes, and a love for barbecue and Sertanejo (Brazilian country music) that goes hand in hand. Delicias is also unusual compared to its contemporaries in the Ironbound as it follows the buffet style of service common to ranchers and day laborers back down south.
The restaurant's menu features a range of Brazilian dishes, such as feijoada, picanha, and coxinha, as well as vegetarian options. Delicias de Minas also offers a selection of refreshing Brazilian beverages, including freshly squeezed juices and caipirinhas.
The facilities include a full bar, broadcast soccer tournaments, a separate dining room that can be booked for private venues, live shows, delivery and pick up, and food that is as fulfilling as it is hearty.
168 McWhorter Street, Newark, https://www.instagram.com/deliciasdeminasrestaurant 
Swahili Village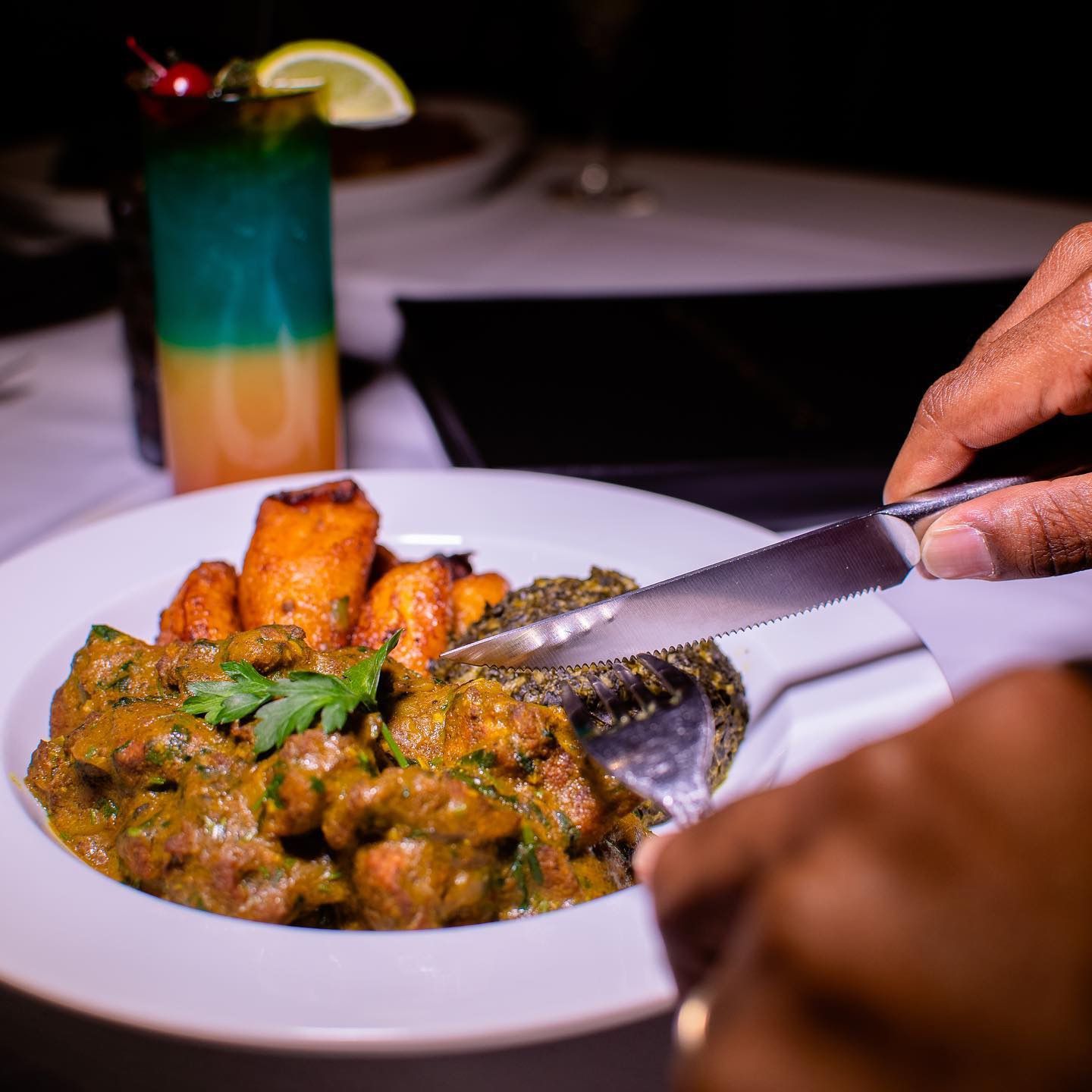 Another burgeoning restaurant that has taken root in Newark is Swahili Village. The restaurant sits across NJPAC, sporting a clean and understated dining room with elegant murals and paintings depicting scenes from the African Continent. Although the cuisine is primarily based on East African sources and tastes, the palette of spices and flavors represents the richness and vitality of all the various civilizations and cultures that represent the rich tapestry of Africa.
The food is fresh and composed in presentation, do not underestimate the skill of the chef's aptitudes, the dishes modestly disguise an orchestration rich in texture and flavors one rarely experiences outside of fine restaurants in cosmopolitan capitals or in Africa proper There is also a full cocktail bar. Swahili has become an incredibly popular restaurant in Downtown so I recommend booking your table in advance.
2 Center St, https://swahilivillages.com/newark/
Hobby's Delicatessen & Restaurant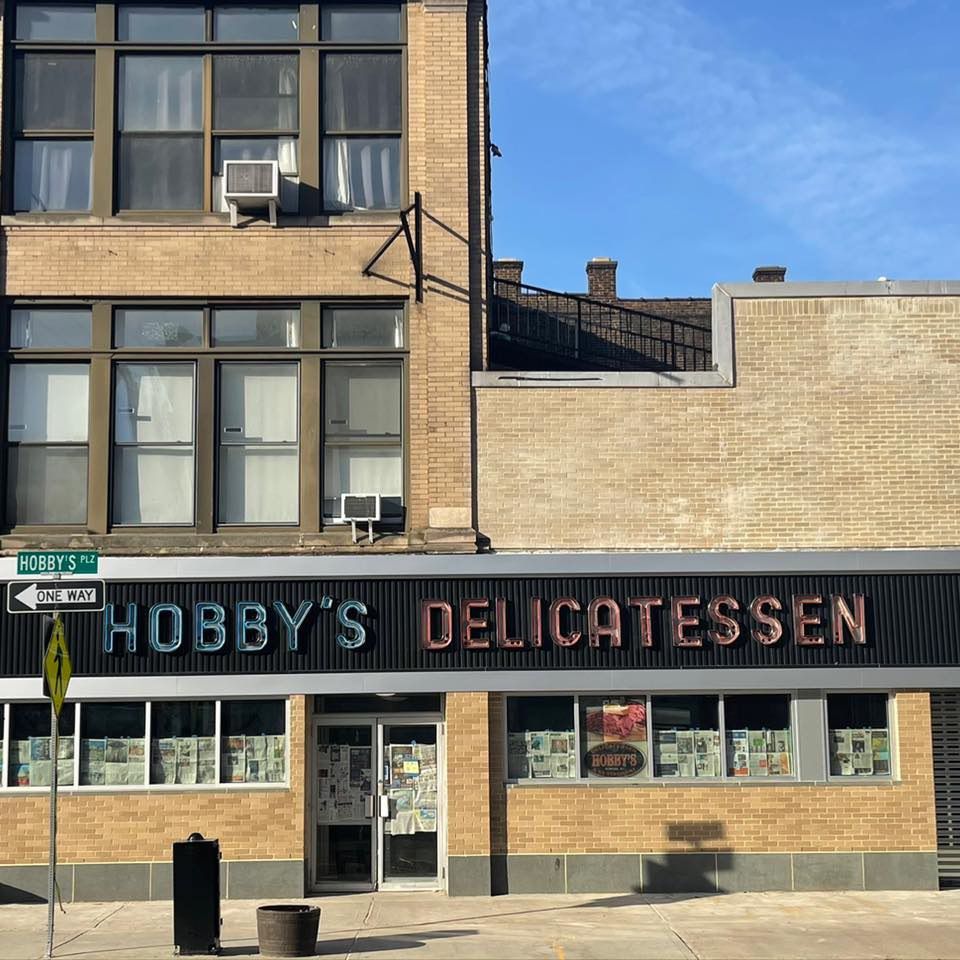 Picture this. You are stuck in the middle of Downtown Newark, and you're in the mood for something different, you are old school and are looking for something unpretentious and down-to-earth. You are really in the mood for… a corned beef sandwich on rye with spicy mustard and a pickle. You don't have to get on the PATH train to a Manhattan Deli, just come visit Hobby's Delicatessen and Restaurant.
This old-guard Newark institution has been holding fort since 1962, providing Newarkers with a stable source of home-comfort tastes for generations past. The food is good and straightforward, it's a vintage dining hall marking historical moments of Newark and the Garden State with a level of honest candor that is often imitated but never duplicated.
32 Branford Place, https://hobbysdeli.com/
Kilkenny Alehouse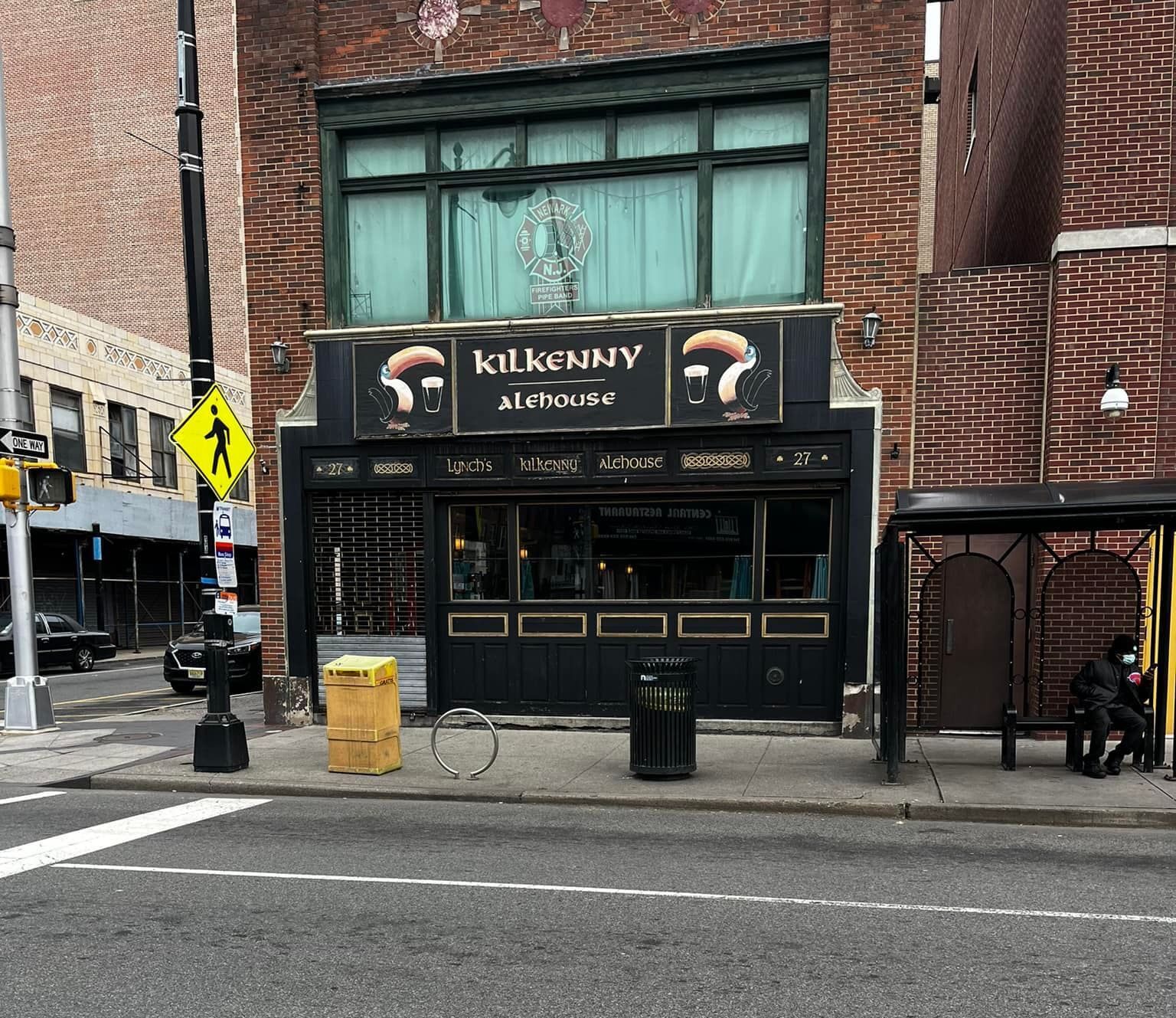 This recommendation will get me some flack with another great Irish bar in Newark but I will take a risk for you. Kilkenny's Alehouse is a traditional Irish pub offering an assorted variety of local and international beers on tap along with traditional Irish dishes like shepherd's pie and corned beef and cabbage.
Kilkenny also offers full restaurant seating for those wishing to sit down for a meal rather than eat along the bar. The décor is traditional and marked with memorabilia celebrating Newark's Irish legacy with the Newark Fire Department and serves as an alternate haunt to the university crowd that descends from Rutgers Newark and NJIT.
Kilkenny is a low-key neighborhood affair that offers a second-floor dining room and roof deck for private venues.
27 Central Ave, https://www.instagram.com/kilkennynewark/
Mompou Tapas Bar & Restaurant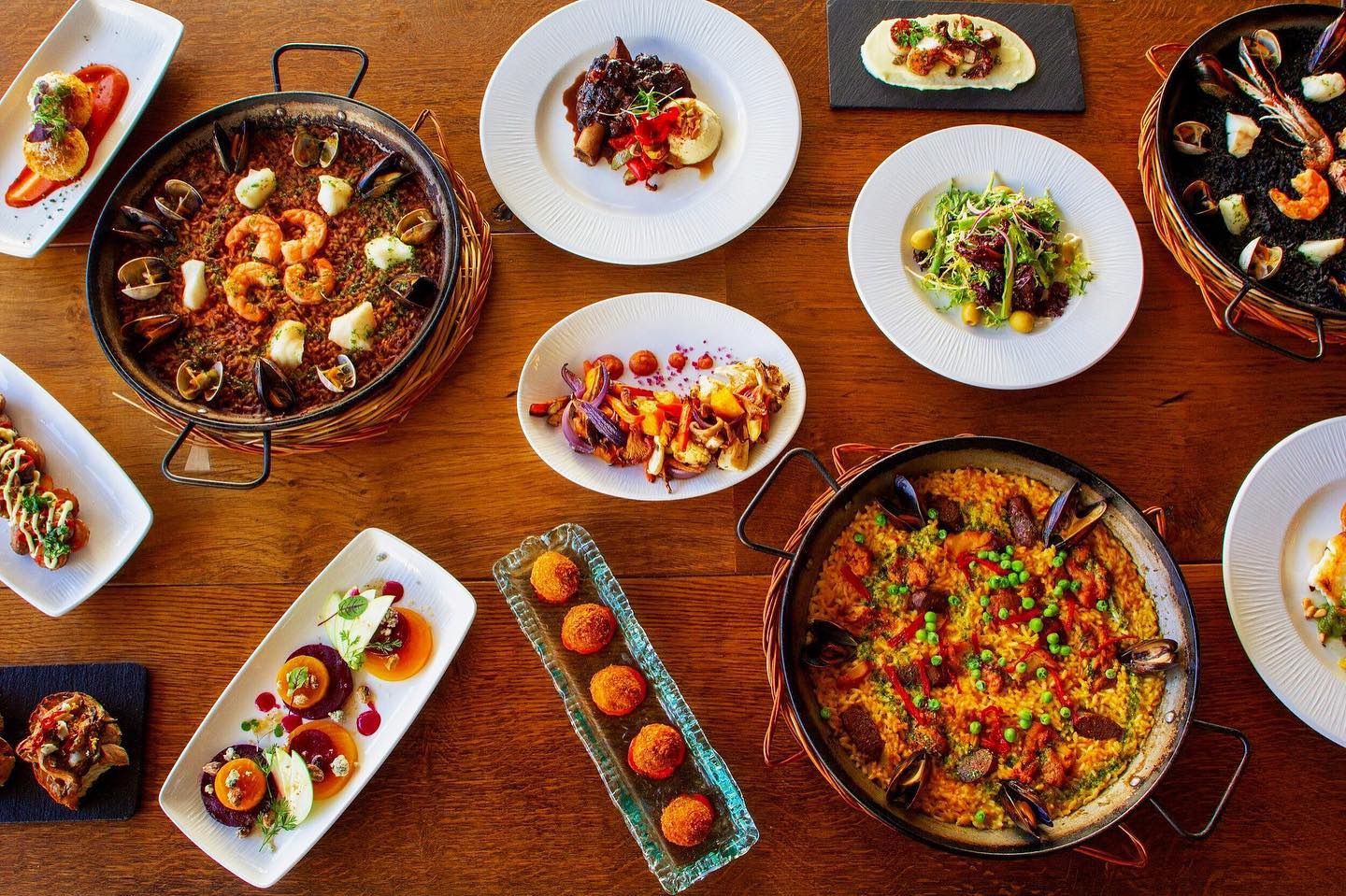 Ferry Street has been an enclave of the Iberian community for many years, but their culinary tradition is more defined by the regions of Castille and Andalusia than other parts of Spain. If you want to experience food with the youthful energy and flair of Barcelona then take your tastebuds to Mompou Tapas Bar and Restaurant. The restaurant's menu features a range of small plates, such as Arroz de Gambas, Cerdo con Almejas, and Bocadilllo Espanol, as well as entrees like paella and grilled octopus.
Mompou's various dining rooms and outdoor patio are a blend of modern industrial chic with rustic flair, it shies away from the kitschy formal décor you see in more established restaurants on the drag. The space is always lively with the sound of Flamenco dance and musical talent. The food is incredible and presented before you with a European-level of finesse.
77 Ferry St, https://www.mompoutapas.com/
Sihana Café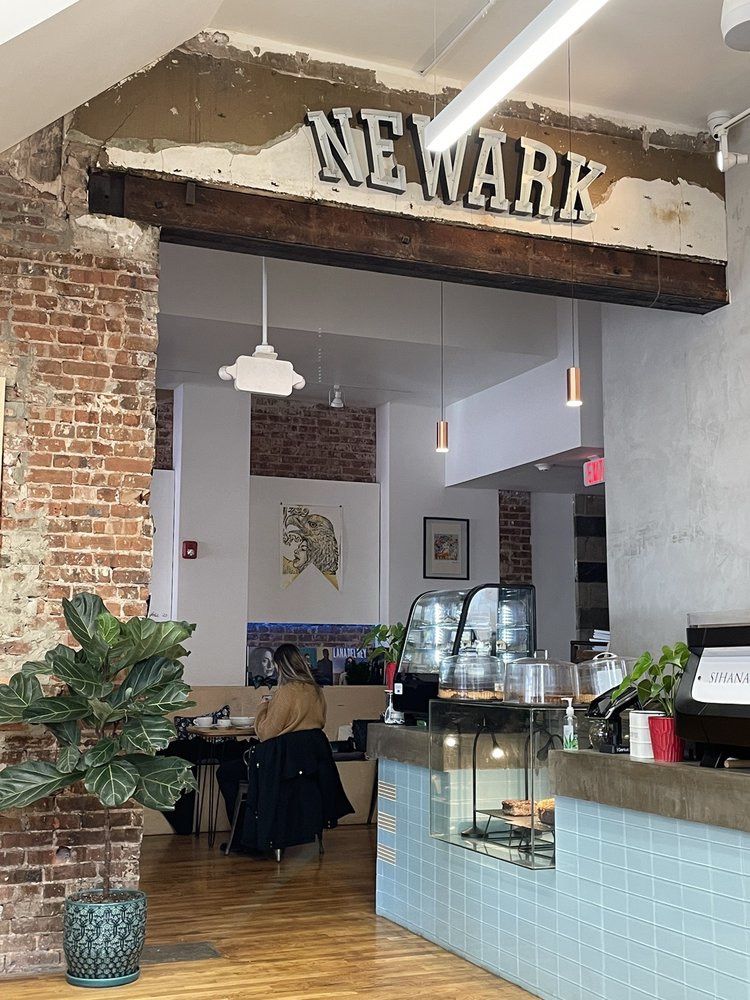 You will find a healthy and Instagram-worthy selection of delicious options here at Sihana Café. Rough brick walls and shelves filled with books create an intimate, bohemian look where you can enjoy turning off your phone and sipping your latte as you melt into intellectual serenity.
The lunch and breakfast selections offer a variety of dishes from healthy and crisp to sweet and indulgent, all very well prepared and beautifully presented before you. I myself am a fan of the variety of warm and daily-made cakes, bakes and cookies. Here you get to experience the dominion of generations yearning to make Newark a chic and artistic center.
63 Ferry Street, https://www.instagram.com/sihanacafe/
Sol-Mar Restaurant
There are few places that remind me of the time I spent in Lisboa as the Sol-Mar Restaurant in the Ironbound. There are obvious nods in its main dining room: the cobblestone mosaic floors, rusticated walls, and architectural set-pieces of white-washed homes with terra-cotta roof tiles. The walls carry the mementos of a quaint and rustic nation along with its bevy of framed accolades that line the walls.
Its seafood bar reflects the nonchalant nature of the Portuguese culture, whose cuisine and association with the sea is as ubiquitous as the American diner is to the United States, take a seat at the counter and enjoy being a Lisbon local rather than a tourist for a day.
As is traditional, the food selection is ample and varied, offering the opportunity to order individual dishes to large seafood platters to share with friends and family. There is no denying that whichever dish you select from the menu will always be a good choice, though the strength of its cuisine sits squarely in its Portuguese fare.
167 Ferry St, https://solmar-restaurant.com/
Taino's Kitchen Downtown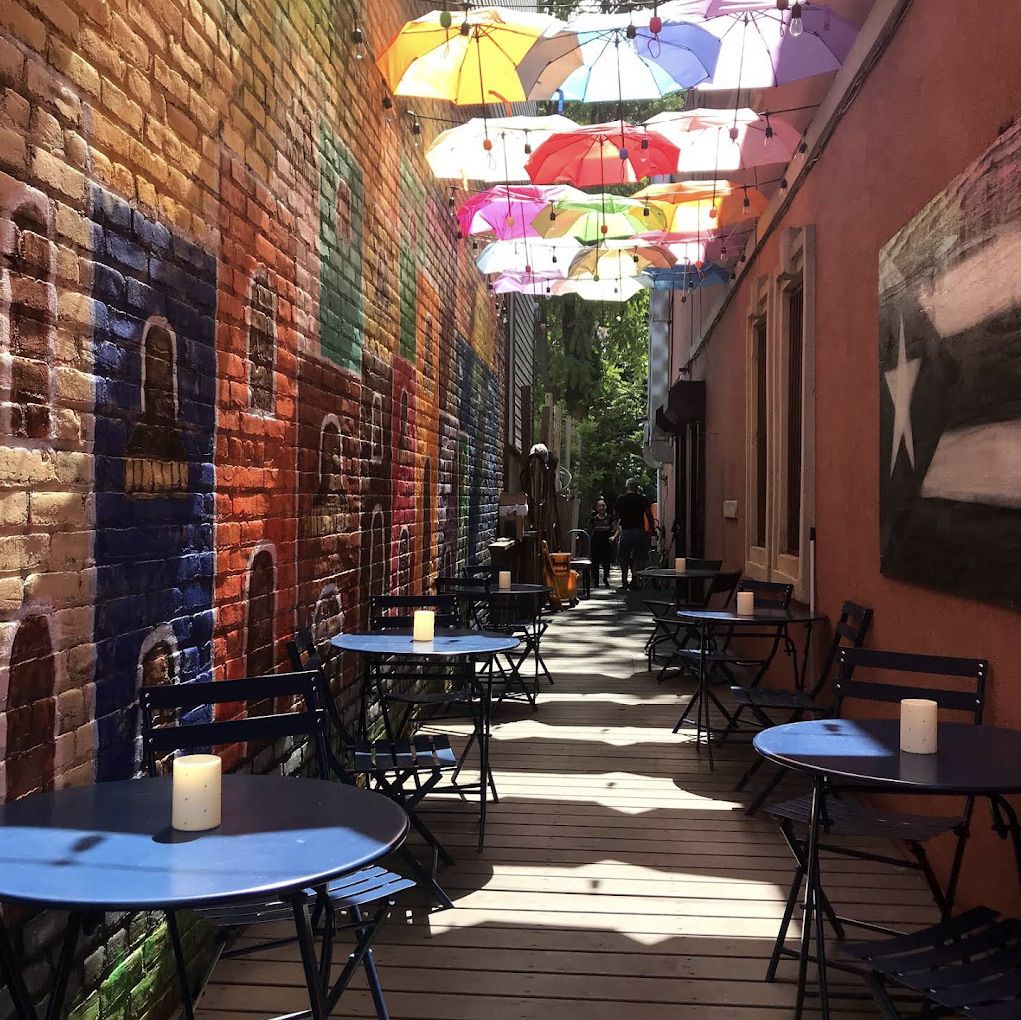 I recently visited this new restaurant in downtown Newark specializing in Puerto Rican food. It is small and modestly decorated, located in a prime location on Halsey Street.
The atmosphere is casual and comfortable, a perfect spot for savoring empanadas with friends between classes or for a casual lunch with your coworkers. The restaurant's menu features a range of Puerto Rican dishes, such as arroz con pollo, mofongo, and pernil, as well as vegan and vegetarian options.
85 Halsey St, https://www.tainosdowntown.com/
Bar Vanquish Oyster Bar & Lounge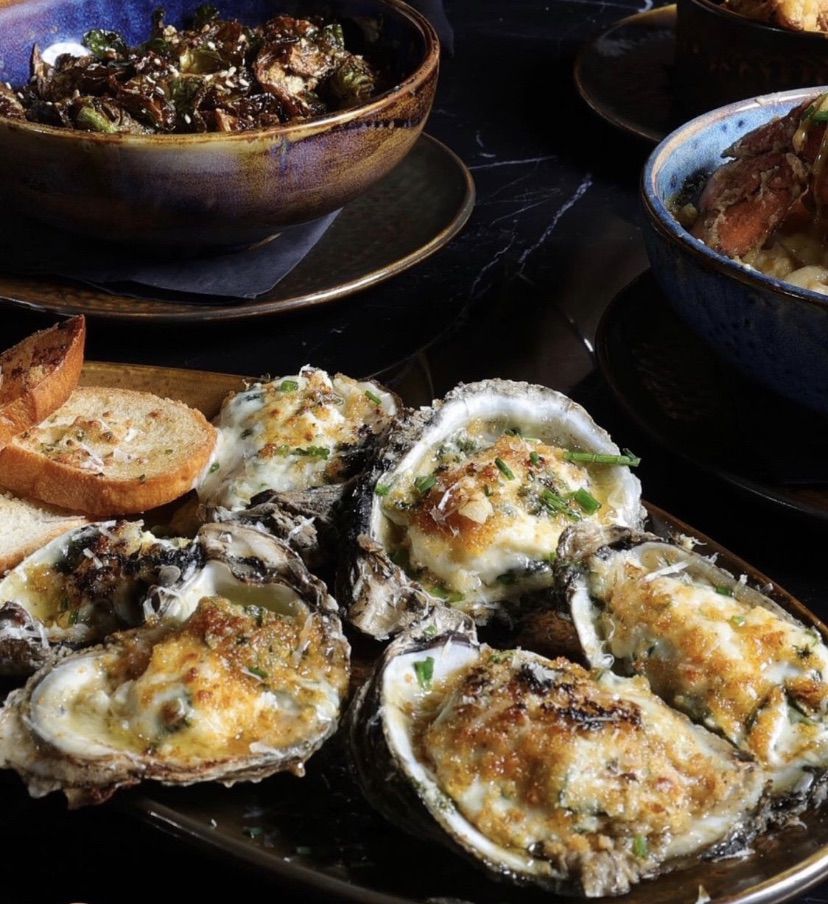 Bar Vanquish is a trendy new spot for Newarkers looking for stylish cocktails, craft beers, and excellent food in a speakeasy setting. The food regularly receives high praise and just as many patrons can attest to this restaurant's stylish vibe. Beyond oysters, the restaurant's menu offers small plates like crispy shrimp tacos and grilled avocado to entrees like pan-seared scallops and wagyu beef burgers.
Offering a private club and a bevy of live music options, it is an ideal spot to enjoy the night on the way to and from Prudential Center.
218B Market St, https://www.barvanquishnj.com/
Fornos of Spain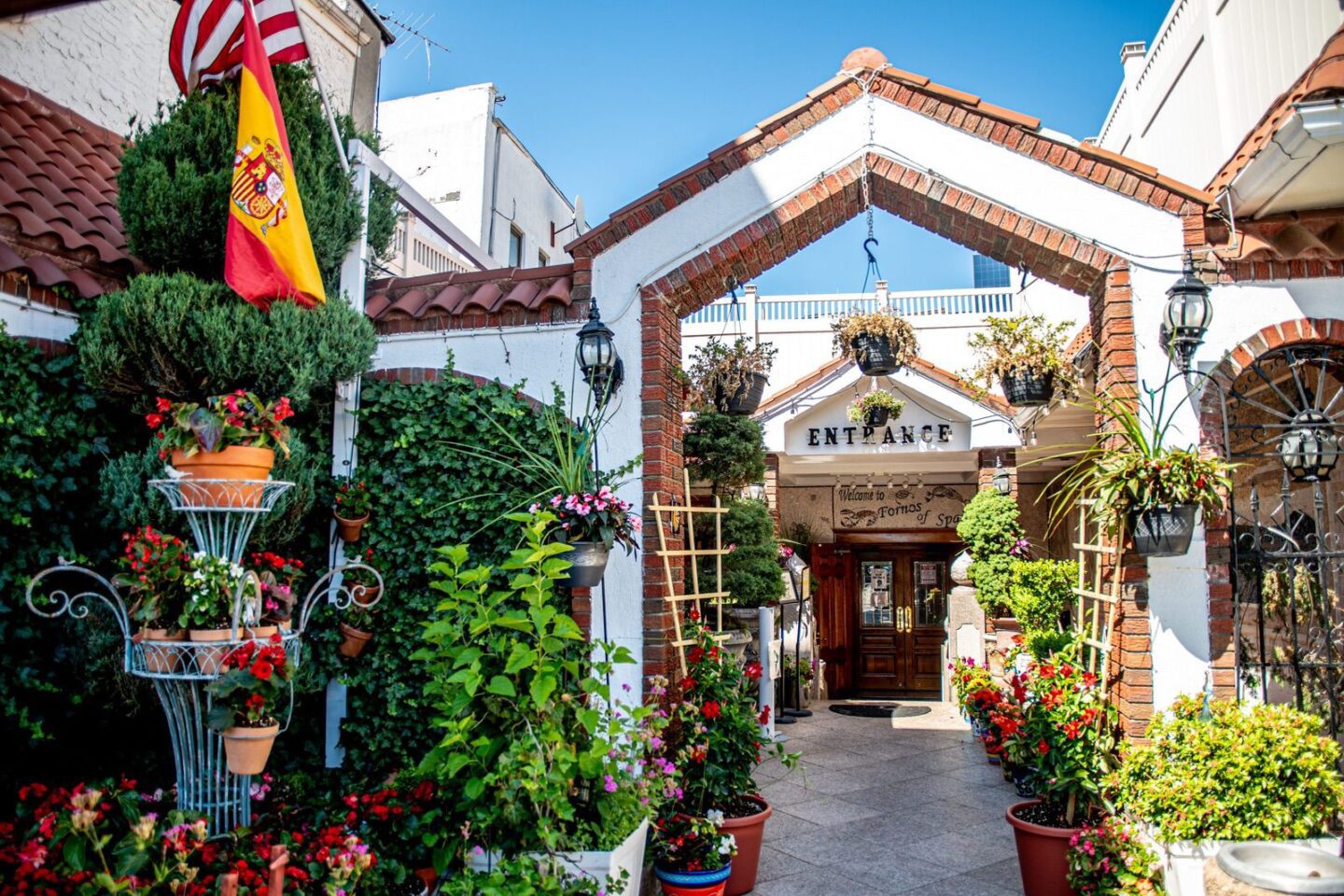 Fornos of Spain sets the standard for Spanish cuisine in Newark. The restaurant has been serving up Spanish fare for over 40 years and earned a reputation as one of the best restaurants in the Newark area.
They offer a wide range of authentic Spanish dishes, from paella and tapas to fresh seafood and grilled meats in the Ironbound neighborhood.
The large and bustling atmosphere makes it the perfect place to celebrate a special occasion or a night out with friends.
47 Ferry St, https://fornosofspain.com/
Sabor Unido
Sabor Unido, which translates to United Flavor, is a family-owned and operated restaurant focusing on homemade Brazilian and Portuguese comfort food. The BYOB spot is known for its steak, with the seafood and desserts also getting rave reviews.
77 Jefferson St, https://saborunido.com/
Marcus B&P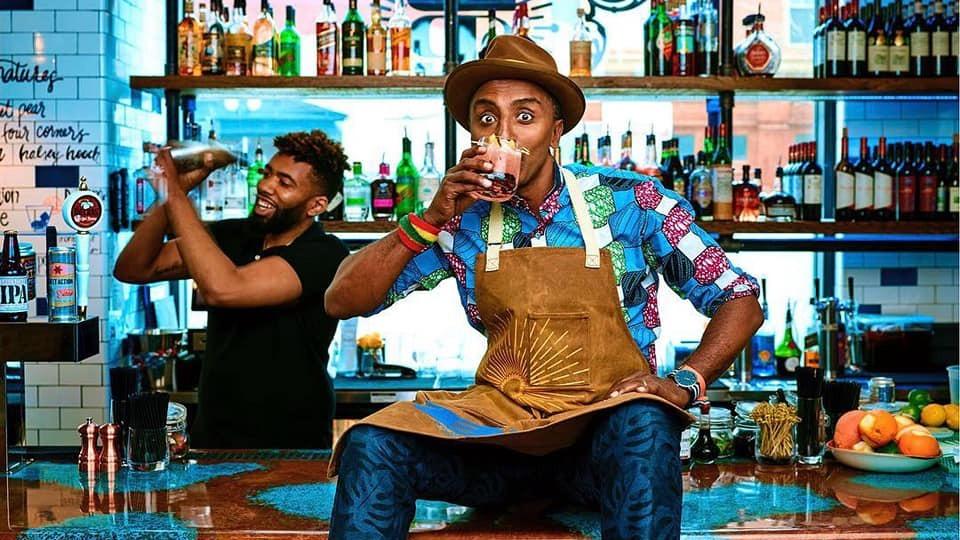 Celebrity chef Marcus Samuelsson, famed founder of Harlem's Red Rooster restaurant, brought his talents to this popular Newark eatery. Marcus B&P offers a blend of American and international flavors in dishes such as their jerk cauliflower and shrimp and grits.
The 60-seat restaurant is named for the Swedish concept of BP or "back pocket," which means an accessible spot serving approachable, satisfying fare.
56 Halsey St, https://www.marcusbp.com/
Iberia Tavern
Since 1926, Iberia Tavern has been serving classic Portuguese and Spanish cuisine to the Newark community. Known for its large portions and reasonable prices, it offers dishes such as shrimp in garlic sauce, paella, and sausages. They have an extensive menu and wine list, along with ample parking and a large patio perfect for the warmer months.
80-84 Ferry Street, http://iberiarestaurants.com/
Top's Diner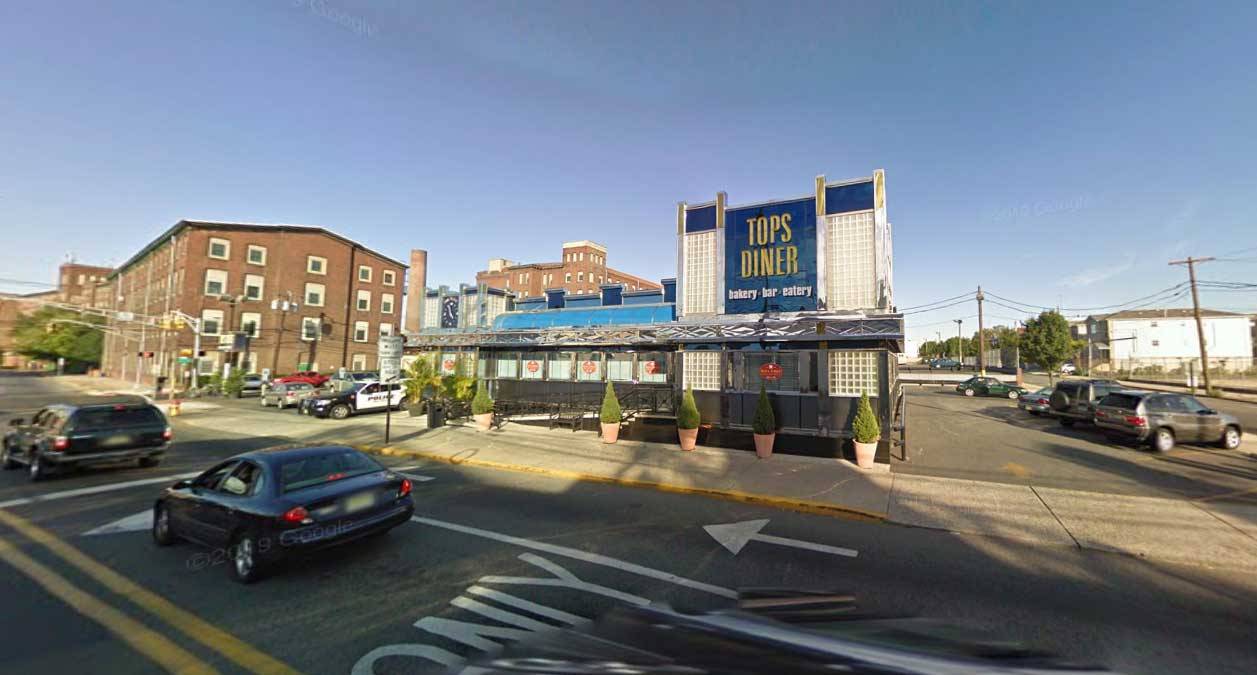 Technically in East Newark, Top's Diner has been a Newark institution since 1942. Serving an extensive American cuisine menu that New Jersey's diner culture is known for, Top's is popular with locals and visitors alike. Go for the quintessential diner experience and enjoy cocktails to go with your American fare.
500 Passaic Ave, East Newark, https://www.thetopsdiner.com/
Tribos Peri Peri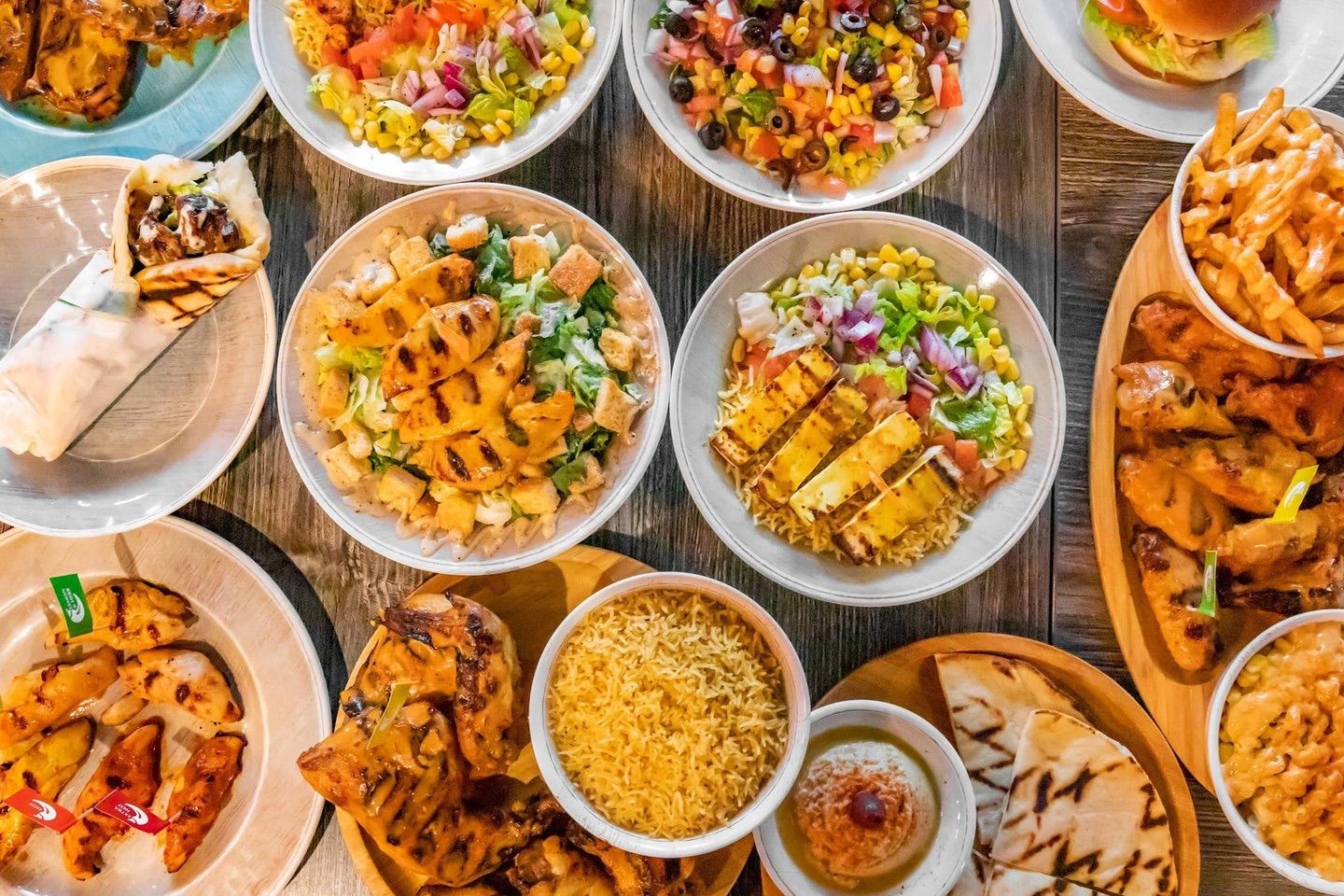 Big corporations such as Chick-Fil-A and McDonalds may put a lot of money into advertising their 'spicy' chicken sandwiches… But trust me, after you had one of Peri-Peri's chicken sandwiches you will never look at spicy chicken the same way again.
Tribos is a small chain, with Newark being one of its handful of branches. They specialize in peri-peri chicken, a traditional Portuguese dish made with marinated grilled chicken and spicy peri-peri sauce. The restaurant's menu also features other Portuguese dishes, such as boneless lamb, Mediterranean salad, and various rice bowl selections.
What stands out however is the level of spice you can request, from Lemon & Herb for your most mild-mannered friend to extra hot for the daredevil burning in you. The spiciness can envelop your tastebuds in an explosion of heat and flavor that will have you coming back for more.
98 Halsey St, https://www.tribosperiperi.com/location/tribos-peri-peri-newark-nj/