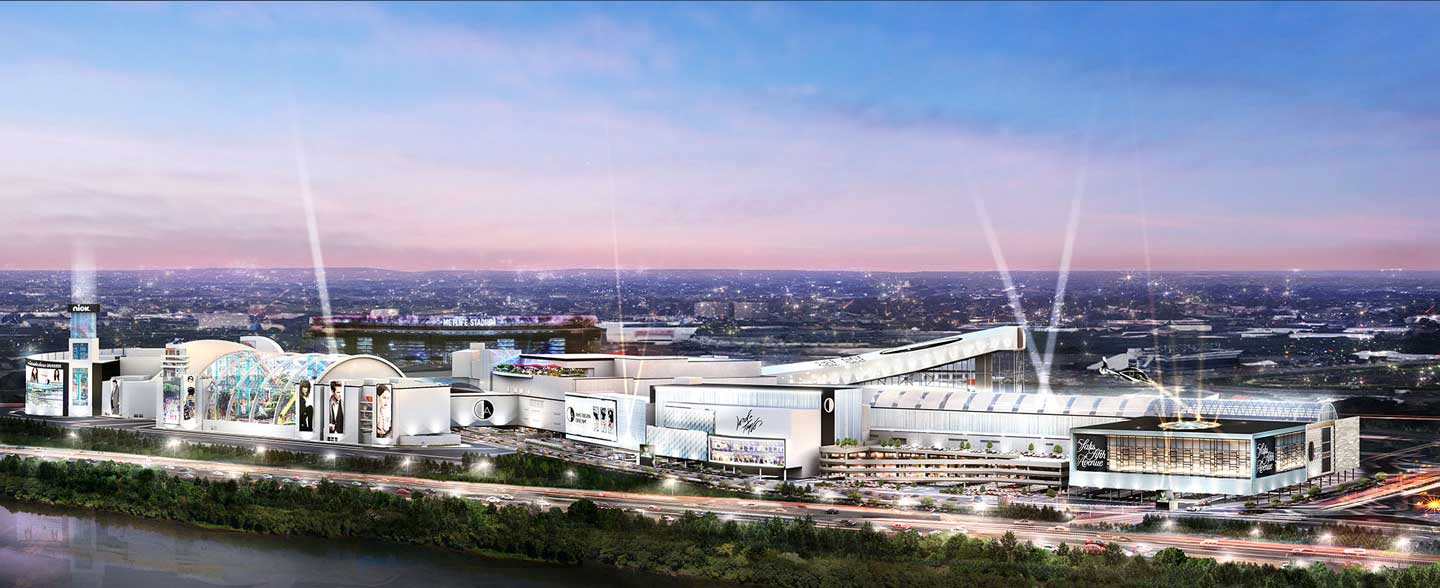 Three developers and $5 billion later, American Dream Mall is prepping to open its doors.
The massive 3.1 million square foot shopping and entertainment complex in East Rutherford is finally nearing completion. In an interview with Commercial Observer, Dimitri Lalagos, the senior vice president for leasing at American Dream claims the project will open this April.
First conceived as Xanadu in 2003, the project stalled during the financial crisis after financing dried up following the Lehman Brothers collapse. Now, 16 years and three developers later, the long-time eyesore along the New Jersey Turnpike is hoping to turn its fate around.
It is facing some headwinds, though, as a lot has changed since the project was first conceptualized. In an era of failing malls and declining brick and mortar retail, whether or not such an ambitious project can succeed is yet to be seen.
Traditional mall anchors like Macy's, J.C. Penney and Sears have shuttered locations, with Sears declaring bankruptcy last year, while brick-and-mortar retailers across the country have been flailing. Enclosed malls have been closing across the country, leading many experts to posit they may be going extinct.
Steven Fulop, Mayor of Jersey City, expressed his skepticism about the project as well.
"I think it's a ridiculous idea that we're subsidizing and bonding for this American Dream project," Fulop told Commercial Observer. "Retail and malls are struggling nationally with technology and the internet. The fact that Jersey is going so deep in building a new mall to me makes very little sense."
However, Triple Five remains confident in the project. While it's true many malls are falling, American Dream is not the typical suburban mall.
The developer is owned by the Ghermezian family and Don Ghermezian, the CEO, has said in multiple interviews that he doesn't consider American Dream a mall at all. Unlike at its other developments, Mall of America and West Edmonton Mall, Triple Five dedicated the majority of American Dream Mall—55 percent—to entertainment.
Not only that, but high-end malls in New Jersey have weathered the storm better than most. Triple Five regularly touts American Dream's proximity to New York City, just 5-miles from Times Square. It also benefits from high visibility along the Turnpike with roughly 100 million cars passing by annually.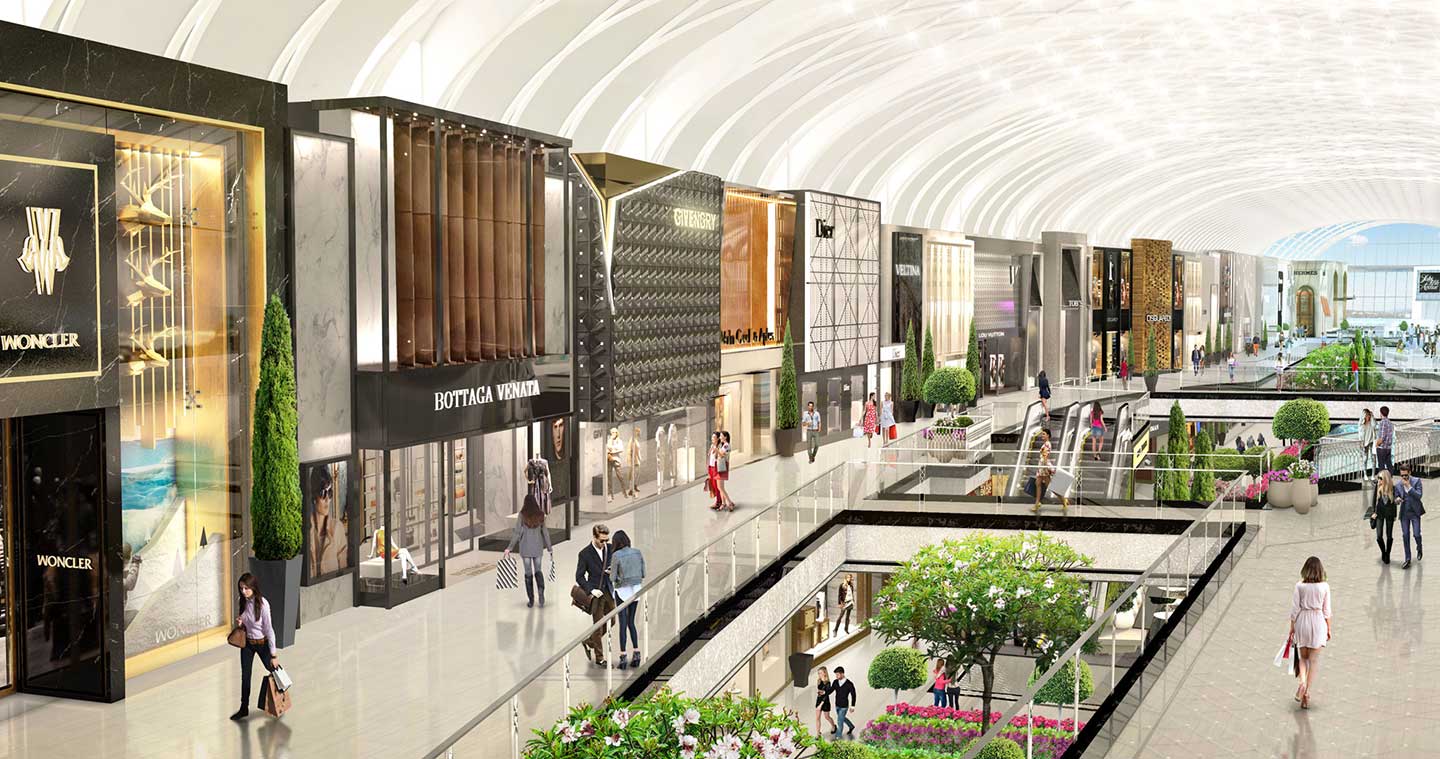 It will certainly be interesting to watch how it does. With entertainment partners that include a "Dreamworks-branded indoor waterpark, a Cirque du Soleil venue and a National Hockey League-sized ice rink". A Munchies food hall by Vice Media is also planned.
Fulop believes the April opening date is just another stunt.
"We've been told this story a gazillion times, I gloss over these dates on when they're projected to open," Fulop told Commercial Observer.
April or not, work continues on the project which means we're getting closer to an actual opening. Whenever that may be.
Related American Dream coverage: