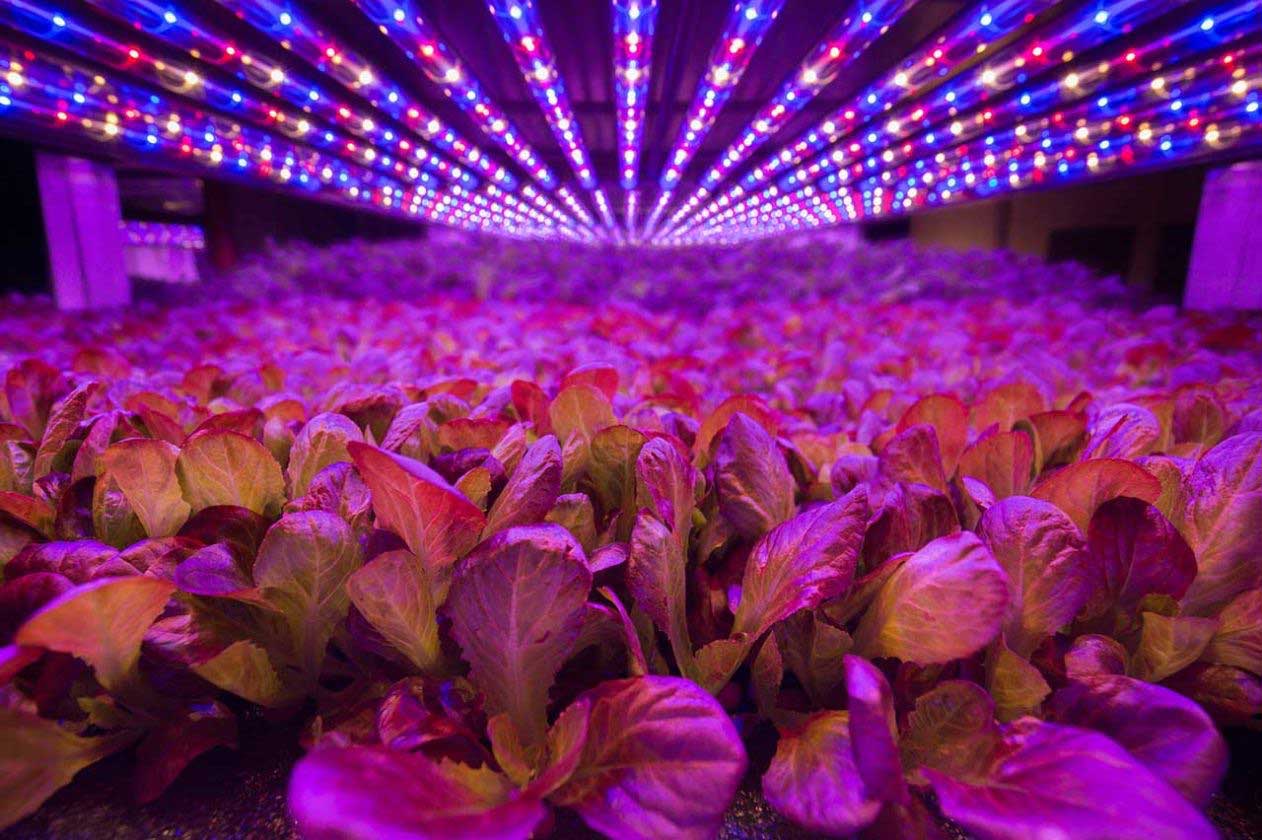 Ever since Aerofarms came to Newark, many Ironbound residents assumed that someday they would find their homegrown lettuce and kale on the shelf of their local supermarket. But it never came to pass.
The company, which opened its first facility in Newark's Ironbound in 2015, used vertical towers to grow food in warehouses, meaning — at least in theory — that cities could someday rival the countryside as centers of agriculture.
Last month, the company filed Chapter 11 bankruptcy in Delaware — where eight of its subsidiaries are located — owing more than $3 million to 30 different investors, according to the legal documents. While Aerofarms promised that the company would remain in Newark, it will transition into a research site, meaning plant production will cease.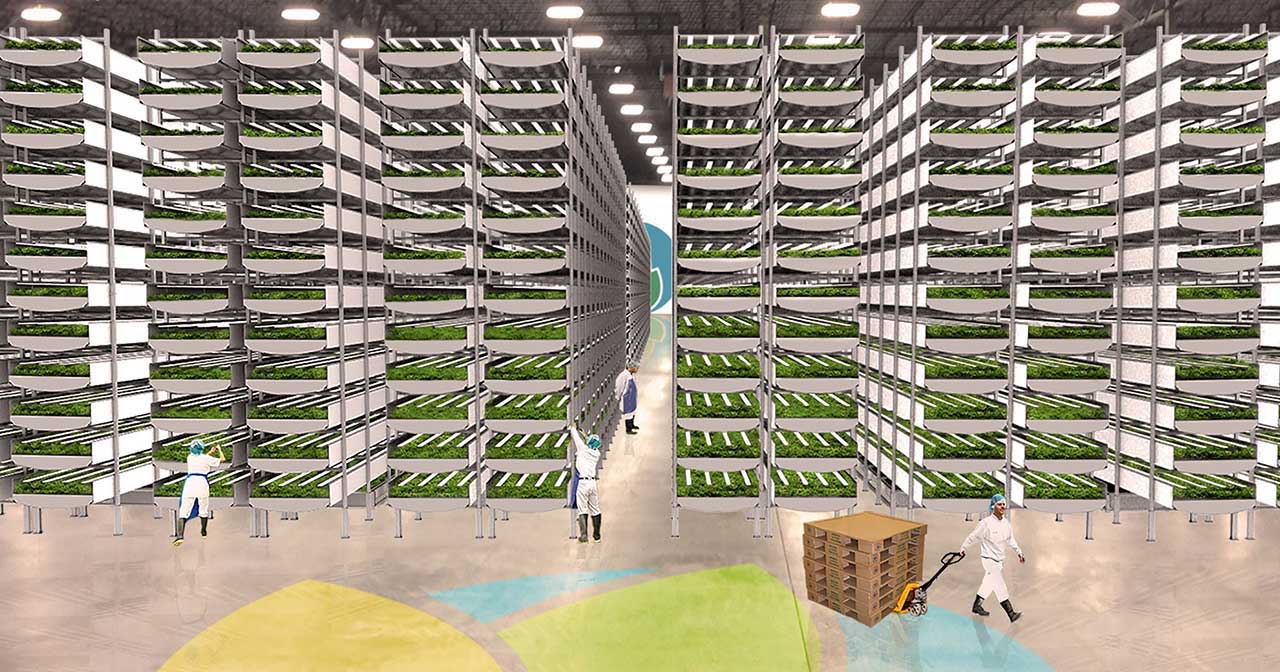 The most hard-to-swallow thing about Aerofarms' implosion is that the company sought out talented do-gooders who genuinely wanted to make the world a better place. Hannes Hertrich was one of them. Though schooled as a mechanical engineer, Hertrich became passionate about community farming while working in Ohio and moved to this industrial neighborhood in Newark in 2021 expressly to work for a vertical farm in the middle of a food desert.
"I thought this was the perfect transition," said Hertrich.
Hertrich resigned after barely a year had passed. He believes Aerofarms lost its original mission and became another bloated tech company — like WeWork and Theranos — that focused too much on "disrupting" their specific industry and not enough on the nuts and bolts of daily operations.
"You can't disrupt your way out of production problems," Hertrich said.
The company used a proprietary system called aeroponics in which the roots of a plant are misted with water and nutrients, ridding the need for soil and pesticides. Plants were stacked vertically, instead of laid out horizontally in a field, allowing the company to maximize the real estate, which is more expensive in urban areas. 
The company promised "75 times higher productivity per square foot annually than a field farm and 10 times higher productivity than a hydroponic greenhouse while using 95 percent less water, 40 percent less nutrients, and zero pesticides, fungicides, insecticides, or herbicides," a press release from 2015 said.
This method for growing crops was invented 10 years ago by Ed Harwood, a biology professor at Cornell University, in his garage. Harwood, who died in 2021, was a scientist, not a businessman. The task of proving the method's economic viability was left to the other founders, Marc Oshimo and David Rosenberg.
However, one of the trade-offs with these indoor facilities is that they had to rely on LED lights for photosynthesis instead of sunlight. The rise in energy prices and inflation only exacerbated these costs, according to Matt Peskett, editor at Vertical Farming Today. "In the past 12 months venture capital investment in vertical farming has fallen by around 90 percent," Peskett told Jersey Digs. "There is now a lot more scrutiny of profitability by existing investors who have stopped being so willing to hand out large injections of cash."
Despite these issues, the company continued to expand, opening new farms and research facilities including in faraway places like Abu Dhabi. "I wanted to save the facility, but there were just too many losses and a lot of turnover — because they hadn't addressed the core manufacturing problems," Hertich said. "The emphasis was always on the next big thing — it was just disruption for the sake of disruption."
The growth of Aerofarms into foreign countries often struck its own workers as antithetical to its original mission when its own products weren't even found in the Ironbound supermarkets, where much of its own workforce lived. Hertrich said the business model relied on selling the products at a premium.
"That seems contradictory — if your stated goal is to 'feed the world' and you're ignoring the workers at your company," said Enmanuel Lomba, who formerly worked in research and development at Aerofarms for about four years, before being laid off in March. 
Lomba said despite the viability challenges at Aerofarms, he still believes in the future of vertical farming, just in some other iteration. "I find it promising and I intend to stay in that industry," Lomba said.
Aerofarm's lack of connection with the surrounding community could be summed up by what it did with its leftover products. After staff was laid off, they started throwing away many of their products, including strawberry and blueberry plants, instead of donating them to the community. Fortunately, a number of plants were saved before being tossed in the trash and gifted to Christian Rodriguez, manager at Down Bottom Farms, an urban farm nearby.
Rodriguez, who sat at a table with an Aerofarms strawberry plant as a centerpiece, observed the irony that Down Bottom Farms, which utilizes traditional methods of agriculture like soil and sunlight, continues to have a much greater impact on the community, than the multi-million dollar farm next door with researchers and scientists at their disposal. As we spoke, a local resident inquired about the price of the strawberries. Rodrigrez replied that they were free.
The hardest thing about Aerofarm's downsizing is that many of the laid-off workers came from the neighborhood, but Rodriguez plans to hire some of the former laborers to help with their community outreach. "We were closer to their employees than to the company," Rodriguez said.