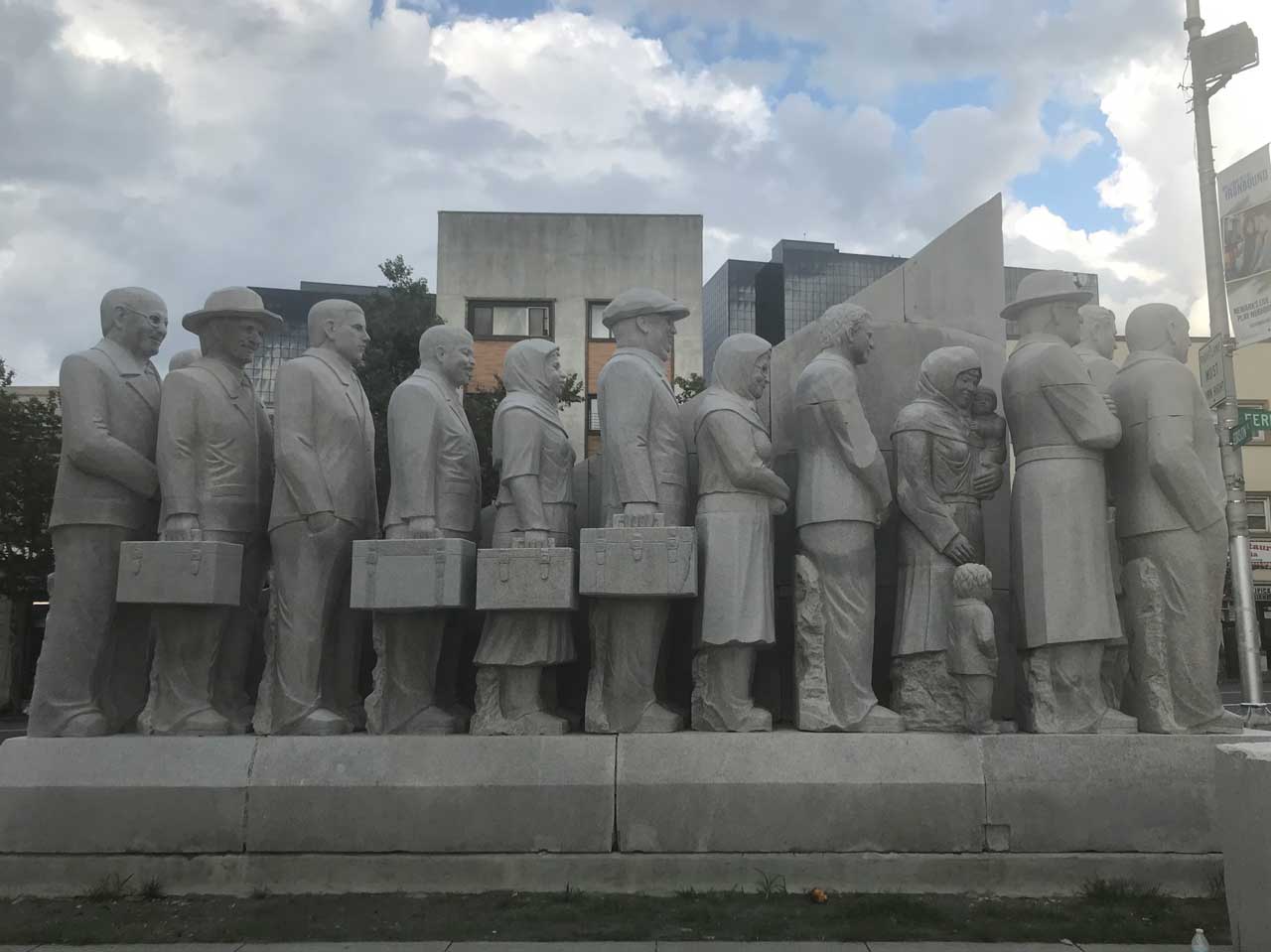 Public monuments rarely celebrate working-class people who have had as great an impact building their cities as any person of renown. A noted historian recognized this about Newark a few years ago at a panel.
"Nowhere in the city do we have any kind of public markers that pay homage to those people," said Linda Caldwell-Epps, former president of the New Jersey Historical Society. "They were our ancestors. We became who and what we are because of them."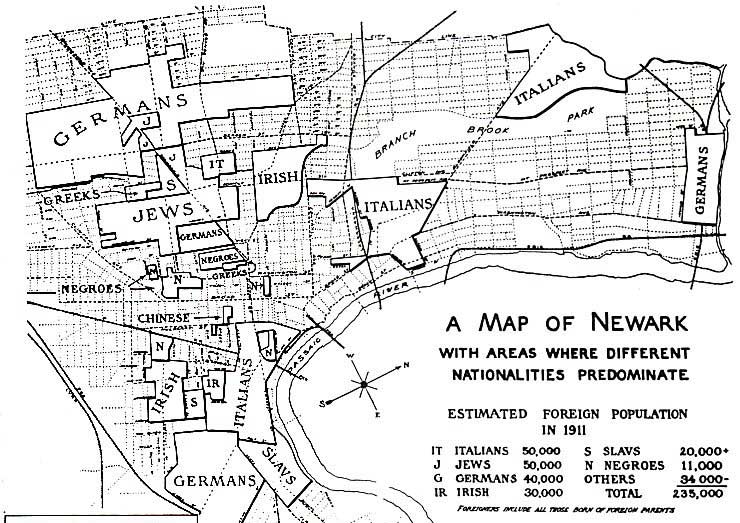 Her dream for a tribute to Newark's overlooked citizens — the bricklayers, street pavers, tanners, and factory workers — has finally been born out with the "Immigrants Memorial Monument."
At the corner of Ferry Street and Edison Place, stands a 16-foot-tall granite monument that depicts 14 people — men, women, and children — waiting in line, perhaps a customs line at Ellis Island. With hopeful smiles, they carry briefcases, babies, and the burden of building a city with their own calloused hands.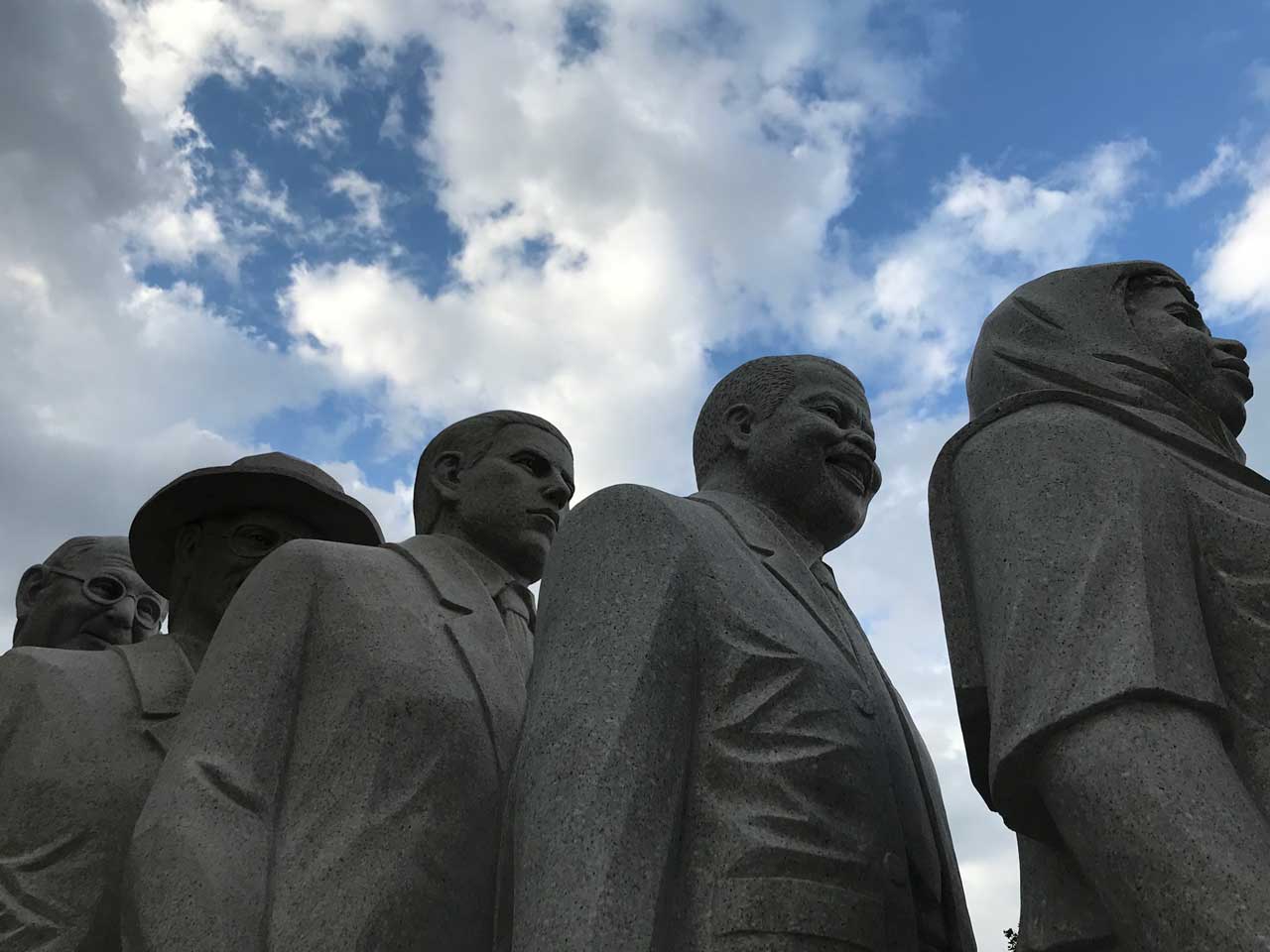 If we have learned anything, especially after last year's summer of unrest, it's that statues of people don't typically age well because they represent fixed values in a society that is constantly in flux. And removing controversial statues requires a sensitivity that governments — and riled-up mobs of people — don't always have. But Satiro's sculpture celebrates no specific race, ethnic group, or ideology, but the simple act of dreaming of a better life.
"We all came looking for a land and a dream," reads a poem by Augusto Amador that is inscribed on the monument. "Here's where I'll die, here's where I'll stay."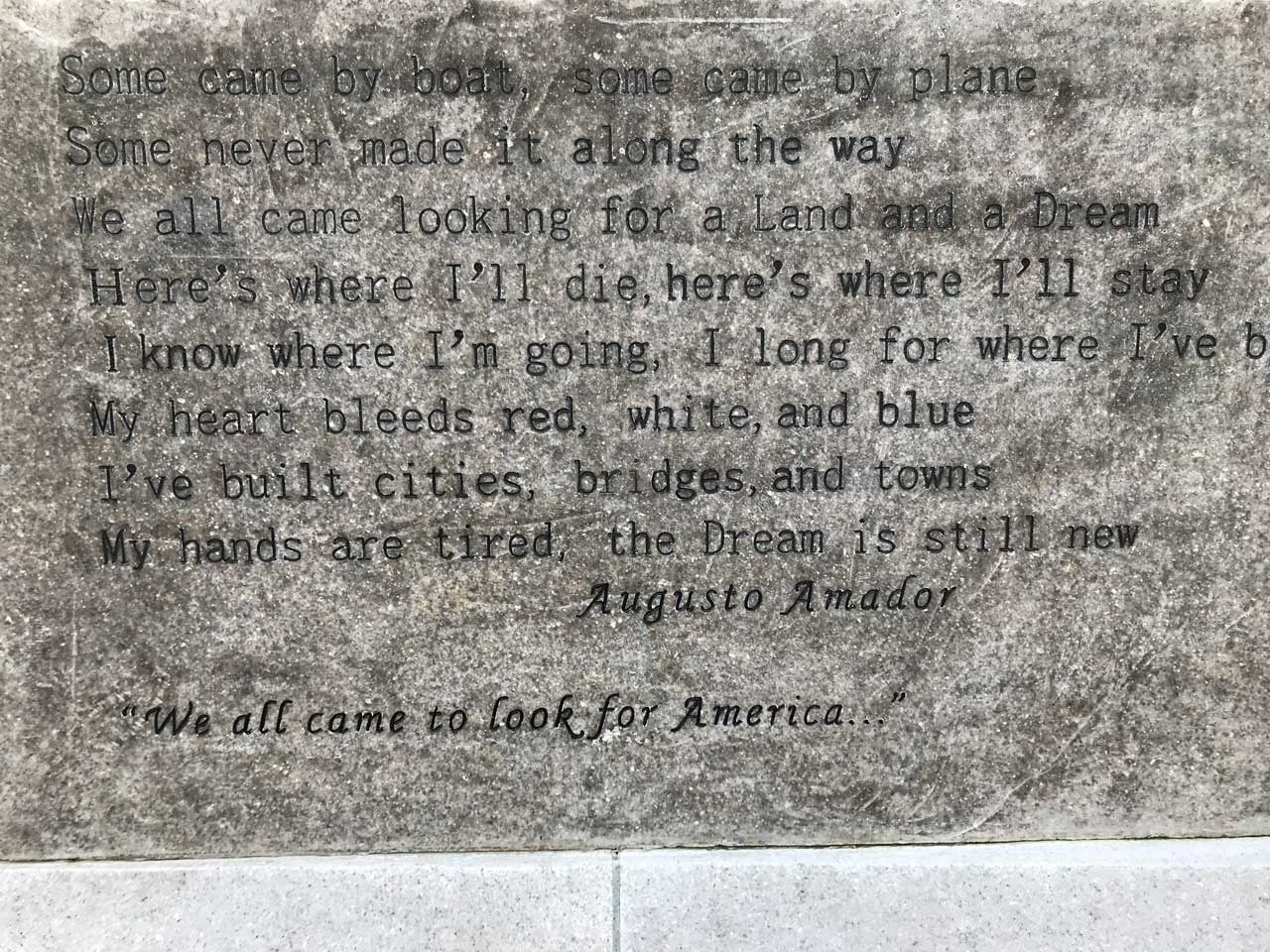 Amador, a city councilman, came up with the idea for the monument four years ago and chose the sculptor, Camilo Satiro, from a pool of applicants.
"He was able to identify with the idea as an immigrant himself," Amador said. "The idea for an immigrant statue was to recognize what those people did in the past. All the groups that came through the Ironbound — Black, white, and brown — are being recognized."
The money for the monument came largely from the Hess Philanthropic Fund, which issued a grant to the city to pave roads in the Ironbound and build a soccer field on St. Charles Street. But there was money left over, which Amador proposed to put toward the monument. The balance was met through donations collected from Newark residents.
The issue of immigration is close to Amador's heart. Almost paradoxically, he was both the son of an immigrant and an immigrant himself. In the 1940s, his father left his family behind in Murtoza, a village on the coast of Portugal, to find work in the United States. At age 10, the future councilman would meet his father for the first time when he returned to Portugal. Seven years later, Amador would come to the United States himself.
Amador is currently writing a book about his late father, who barely spoke throughout his life.
"I'm trying to figure out the reasons why my father was so silent while he lived here and the kinds of hardships he experienced," Amador told Jersey Digs. "I wish I had talked to him when he was alive. But I'm talking to him now."
The figures in Satiro's monument have their own inscrutable silence. An observer might speculate what happened to these immigrants once they passed through this line. What dreams did they achieve? What hardships did they endure? But that is not what Satiro has chosen to depict. Instead, they are relieved to have finished a cross-Atlantic journey and hopeful for what's to come.